Moving, Storage & Logistics
How To Increase Home Storage For Small Space?
We have come up with Top 14 storage space DIYs that will solve visual as well as design blunders of your house.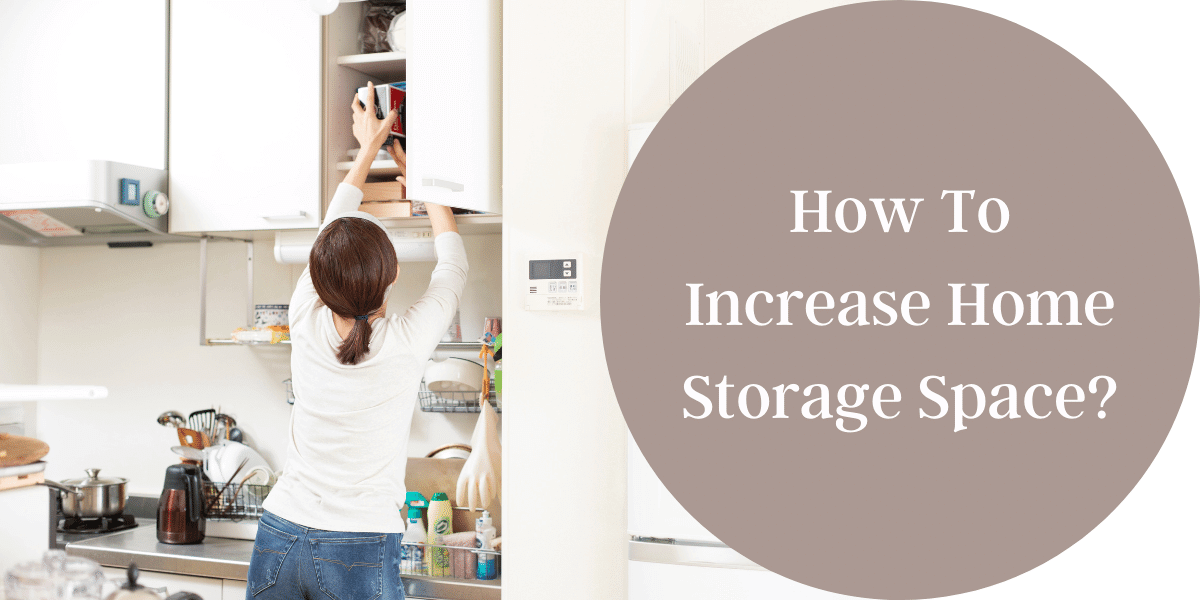 Do you ever wonder what has probably gone wrong with your small space? You are right, you need a house makeover with space management hacks that are easy and affordable. According to BASICS OF ARCHITECTURE "Space management helps inefficient use of floor space without wasting it". Although it is very common to rent a self-storage unit nowadays it is more satisfactory to increase space in your small floor map. We have come up with Top 14 storage space DIYs that will solve visual as well as design blunders of your house.
Increase home storage space with these easy ideas:
•  Substitute with smart shelves in the living room: A great way to increase space in the living room is to use include furniture that has storage and also is part of your living room setup. Instead of plain sofas and centre tables. Use Ottoman which is a chest and a divan for general seating. Both hacks are available easily in the market.
Read Here: How to hide storage in plain sight.
• Stagger Shelves: An aesthetic way to decorate your living space and also use it as a storage alternative is to install stagger shelves. It can be very useful in the future as they fit in any living space and can be used in multiple ways. Stagger shelves also offer moving features.
• Smart Furniture: It is very important to understand the smart management of types of furniture in your small space. Following are a few innovative furniture ideas-
Click here to view smart furniture.
Scale down shelves: Scale down shelves are very efficient shelves made with the idea of minimalist space management. Good for bathrooms and kids' bedrooms. If you are interested in the interior design rules for small bathroom space, read here.

Wall-mounted Lamp: Now if you are thinking of having a table just for the bedside lamp consider the space that table can give you for space management. Instead of having a table lamp go for a wall-mounted reading lamp for the bed, this will give you space for managing your small space.

Open-hanging Shelves: The best investment in your small apartment or space would be to use walls that offer ample space. Install hanging shelves in your living room, bedroom or anywhere in the house. Out in the open, you will be able to access and organise your stuff easily.

Add-ons: Storing your stuff in their specific containers can help you manage space efficiently.
• Vertical Spaces: Using the spaces behind doors and shelve doors can give you high chances of organising your wardrobe storage. Install a wall engraved or vertical hanging shelves behind the respective door.
• Organising Jewellery Storage: When you struggle to find your favourite jewellery pieces do you often wish for them to appear in front of you? Well, DIY jewellery frames with magnets can hang your precious in front of you very easily.
Read Here: DIY on how to make a jewellery wall frame
• Shelves on Windows: Install hanging shelves that are foldable and let the natural light peak in to continue the use of windows. Windows have a strong grip and hence have the capability of taking on heavy utensils and pots as well.
• Under Bed Smart Storage: Don't let that under-bed space go to waste in your small living space. To systematically use that area, use separate carton boxes.
• Kid's Room Storage: Playing smart in your kid's room is very necessary. Most of the time they can feel stuck in congested rooms. Give them a safe space to play and explore by installing smart furniture such as a small standing covered cabinet for clothes, sleek cabinets for toys and gaming systems and a corner for a small included gaming arena.
• Freestanding Closet: In a small space installing a large cupboard can be a very dangerous idea. Instead assemble a standing closet that is cheap, movable and less space-consuming. It gives you many advantages like visibility and a more cluster-free area in the room.
• Hanging Pots and Pans: De-clutter your kitchen with hangings points for pots and pans. When there is less space to keep utensils this can be a big breakthrough.
Read Here: 7 Space saving ideas for your home kitchen
• Under-table storage: Using the under space of your table can be very useful. To aesthetically complement the design of your living room use old bins, boxes or crates to give your room a vintage look.
• Over-the-door shelves: Wasting up the wall over your room door? Make a loft with hanging shelves above the doors to save up space.
• PVC Shoe Rack: If cinderella had too many shoes she would ask her godmother to build one. Fret not, the most feasible DIY shoe rack I here, just cust equal size 8-inch x 5 inch PVC pipe and stagger them together with glue. Now place the shoe rack and enjoy your low-budget shoe rack with the pop look.
• Shelves between Ceiling and Cupboard: Use the space between the ceiling and cupboard by using covered boxes and containers to amplify the storage that you lack in your room.
Hope this article helped you solve your storage miseries. If you are looking for professionals who can simplify this work for you, call out to HomeTriangle.