If you are looking for great ways to declutter all of the shoes in your closet, here are ten genius ideas to help you get started.
If you are looking for great ways to declutter all of the shoes in your closet, here are ten genius ideas to help you get started.
Shoe Hangers
Consider repurposing old wire hangers from the dry cleaners into easy shoe organizers, especially if they have clips. These are easiest for storing boots.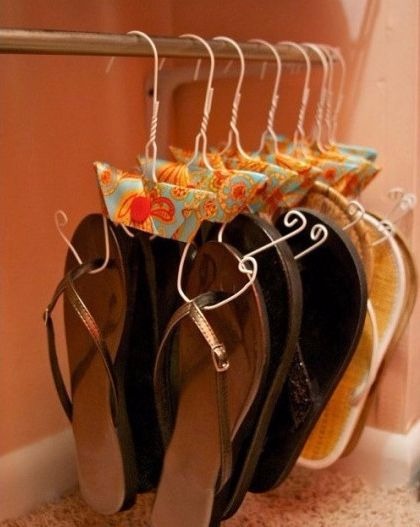 Storage Cabinet
This is something that you can utilize for shoes that you wear the most, such as the following:
Sneakers




Boots




Heels




Booties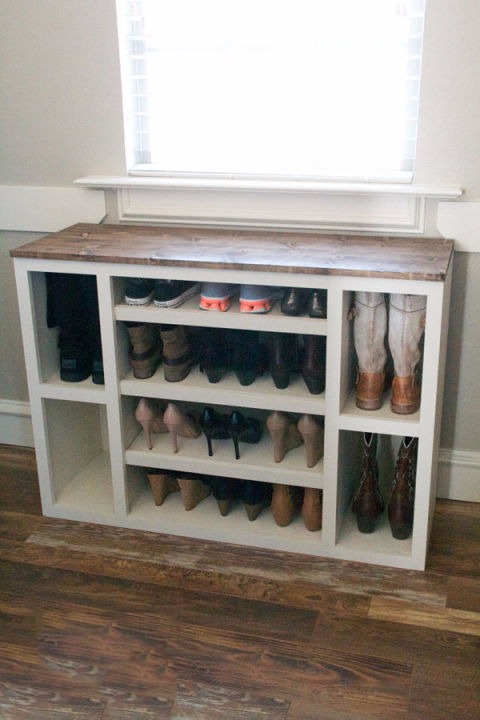 Wooden Crate Shoe Shelf
This is likely to be the easiest furniture piece that you will ever construct, as all it requires are wooden crates and a spray paint color of your choice. Simply stack them up however you want to finish the project.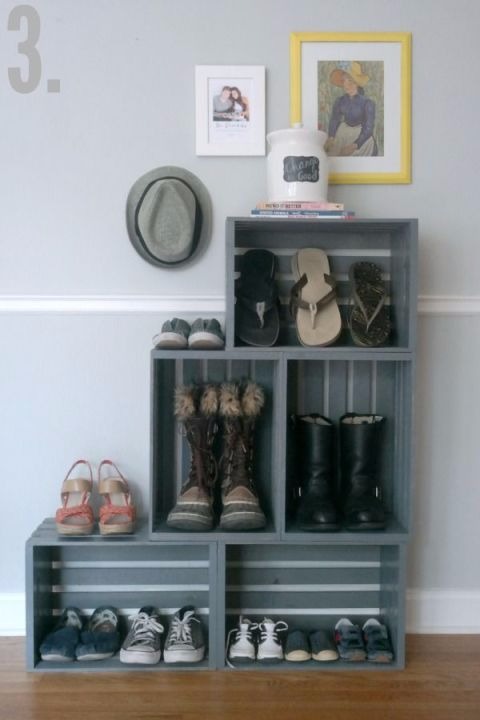 Floating Shoe Rack
This is perfect if you are someone who happens to be tight on space and tired of having shoe boxes stacked everywhere. This kind of a rack fits approximately six pairs of shoes and is extremely sturdy. Even better is the fact that it can be extended if needed.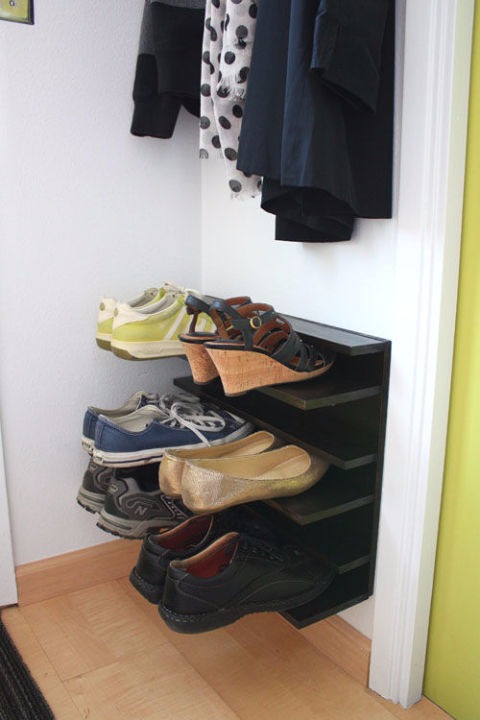 Quick Trick
This is a method that requires only a curtain rod and Command Hooks. All you need to do is mount the rod onto a wall and organize all of your favorite heeled shoes in any fashion that you wish.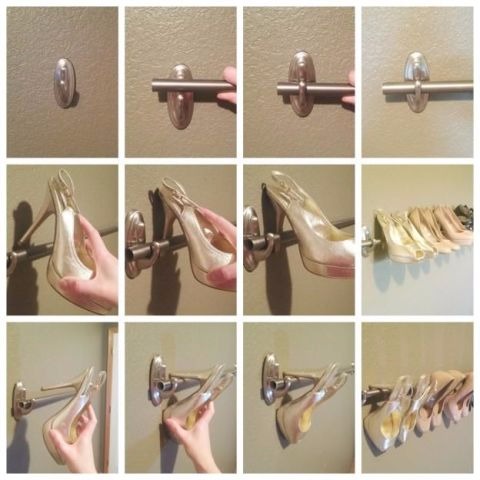 PVC Pipe Organizer
This is another great method to utilize if you are short on closet space. All you need to do is simply cut this type of pipe to the desired size to fit your shoes. You can also add more decorative touches by painting the pipes your favorite color or covering them in some type of patterned wallpaper.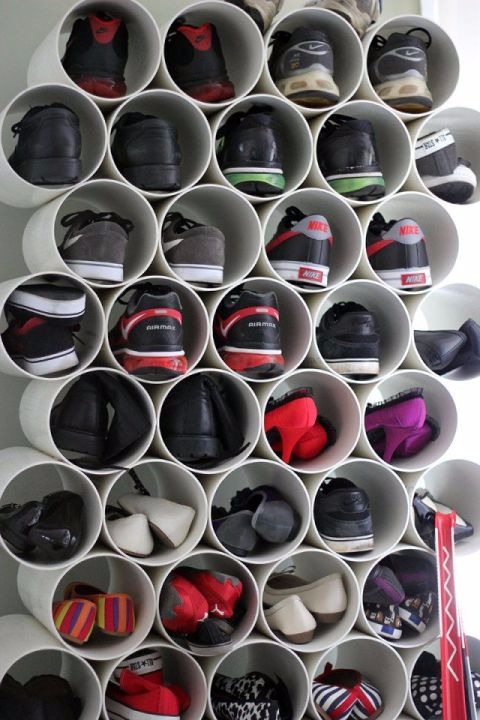 Lazy Susan Shoe Rack
While more commonly used in kitchens, Lazy Susans are also great for organizing shoes as well. While it may be easier to purchase this in a store, it's much better to take the do-it-yourself method and add as many tiers to this as you want.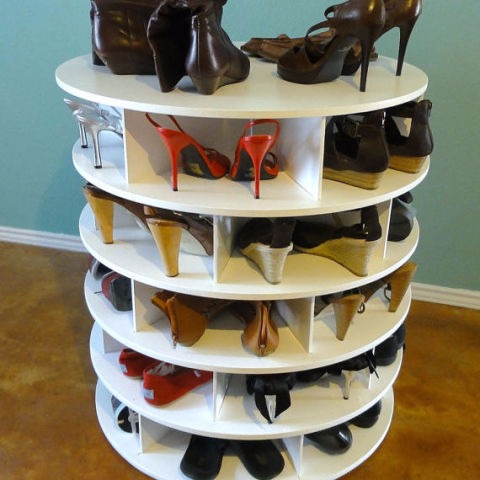 Hexagon Shoe Rack
While it may be necessary to utilize basic math skills at first, the end result of this project will be one that is extremely tidy and elegant.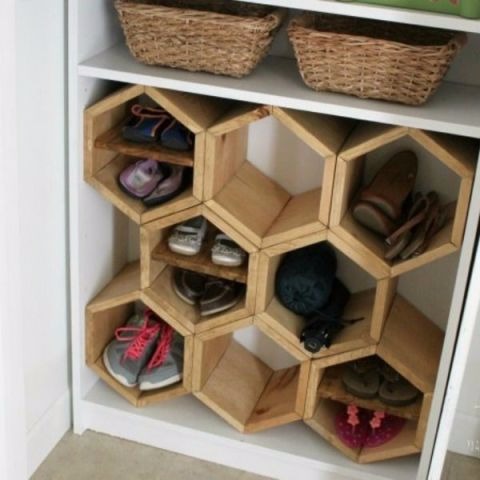 Shoe Ladder
There are some shoes that can be considered works of art, and that means that they should really be displayed as such. Utilizing a ladder-type shelf is one surefire way to help you display your best pairs of shoes for everyone to feast their eyes on.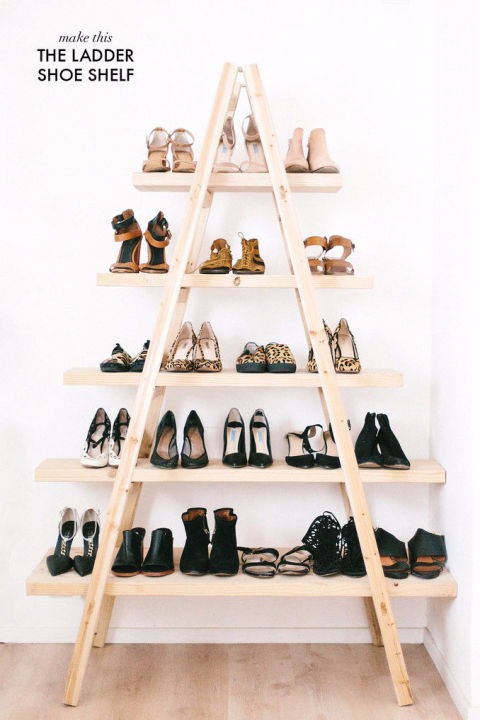 Hanging Shoe Storage
Wall moldings are the tool of choice for this particular shoe storage method, especially since it's rather inexpensive and can completely transform whatever space they occupy.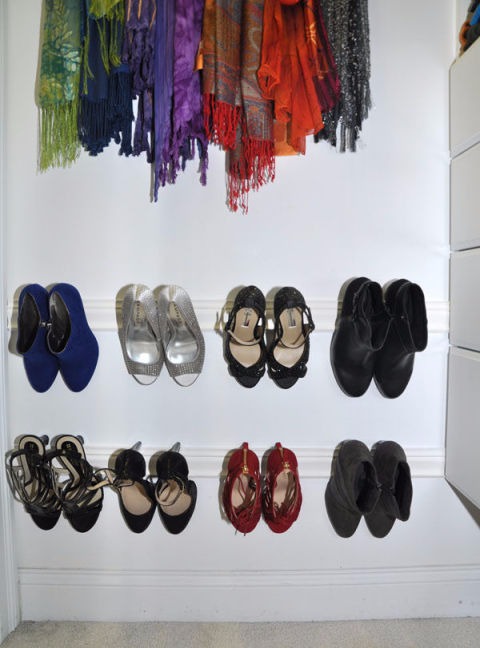 Stownest
storage offer ondemand storage space. Store your household belongings in self-storage units and request for return when you need it. Your home will feel far more comfortable and function better if you move some of your belongings into a self-storage unit.