There are a number of paints used in building constructions. The type of paint used will need to protect the surface and will have to stand up against the weather. There are different types of paints for different purposes.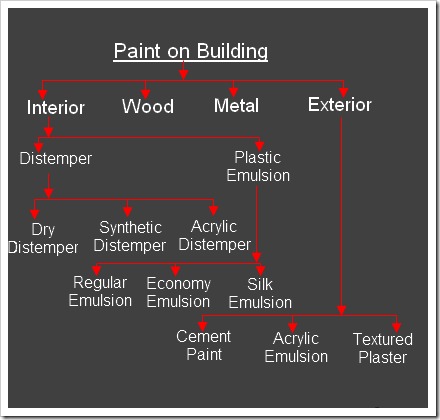 Interior Painting
To make the walls and the ceiling of the home look good distempered paint can be used. This will protect bricks and concrete as well. They can also be applied to plaster and acrylic distemper can be washed. Plastic paint can also be used inside. It is durable and can be easily based. This type of paint is water based.
Exterior
This type of paint must be weather resistant. Cement paints are water based and can be used on buildings to add some colors. Acrylic emulsions can withstand the harsh weather conditions and has a durable finish. Textured paints can also be used outdoors. They will add a texture to surfaces.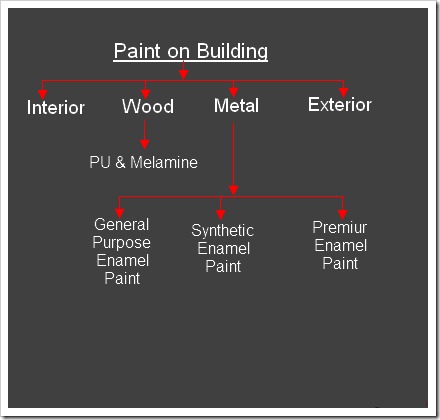 Paints for Woods
In addition to varnish polyurethane can be used for woods. This will allow a person to select additional colors.
Paints for Metal
Enamel paint is only recommended for use on metals. This is an oil based paint and can be used to coat metal surfaces. Synthetic enamel paints can be used to give the metal pieces additional protection and a finer finish.
These are just some common types for house painting. Paint will allow a person to play with colors and allow them to make their home the way that they want it. If you are looking for an expert painter for your home, hire a painting professional as per your requirement.
You might also like: The Ultimate House Painting Tips Guide