Flowers can work wonders to help brighten up any space in which they occupy, and windows are certainly no exception. Here are 18 great and colorful ideas for window boxes that you can utilize in your own home.



Pansies/Topiaries
Using a bright blue container can add a great sense of color to a shabby chic or rusty home exterior.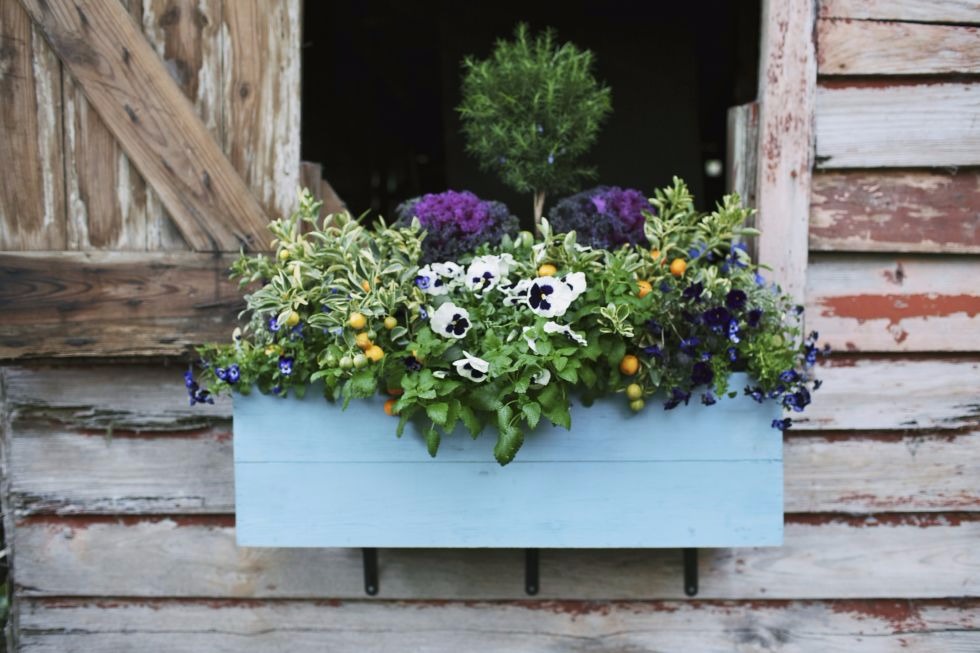 Subtle Color
Resting a small planter on a ledge can make a statement without having to take on any kind of major commitment.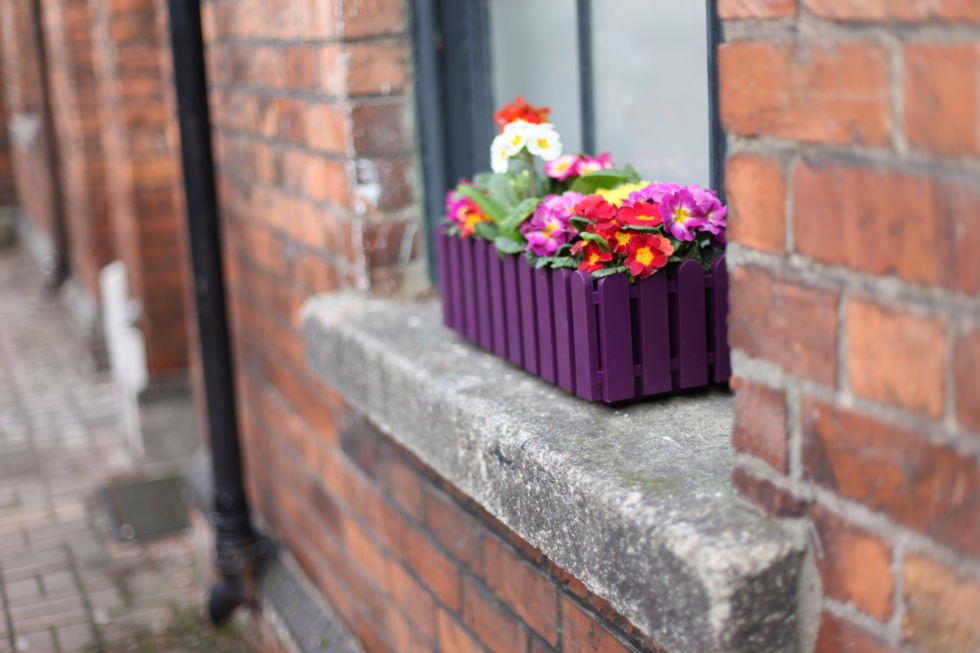 High Contrast
Keep your color palette as simple as possible with green plants that are lush in nature and flowers that are crisp and white in color.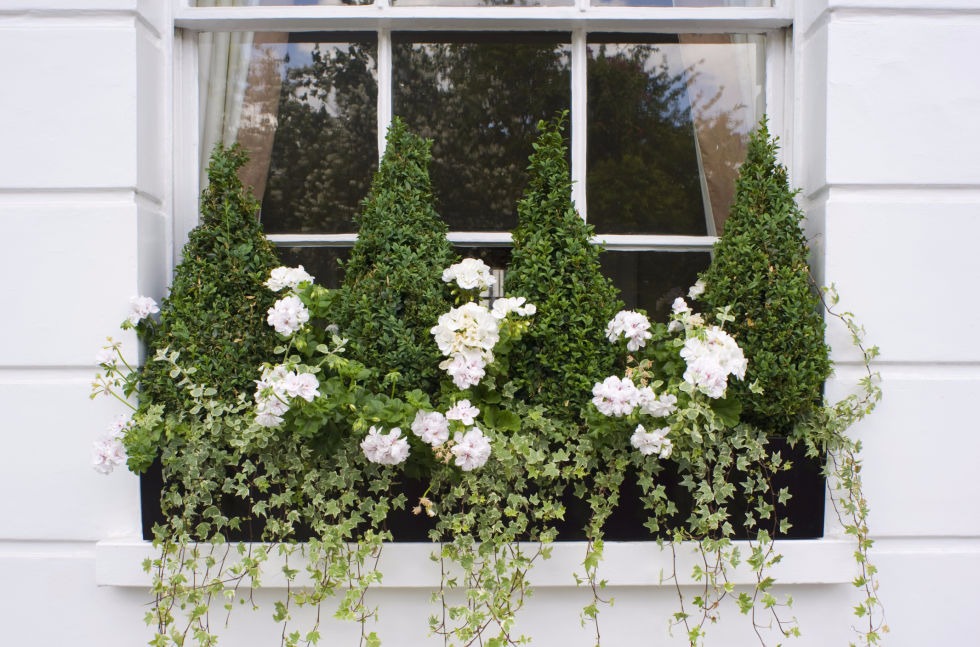 Invisible Trellis
Consider thinking outside the box by setting up planters in a descending staircase-type design.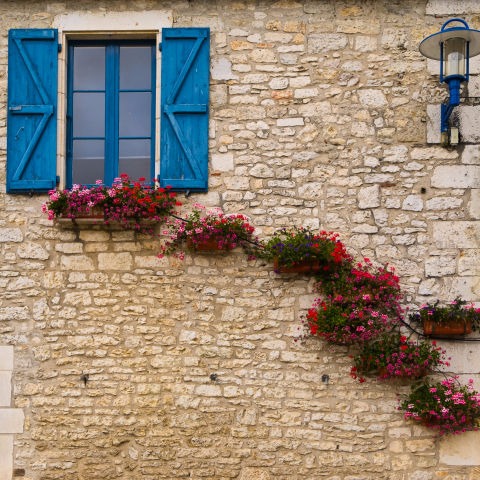 Side Items
Items such as shutters can also be attached to window boxes and should always be considered.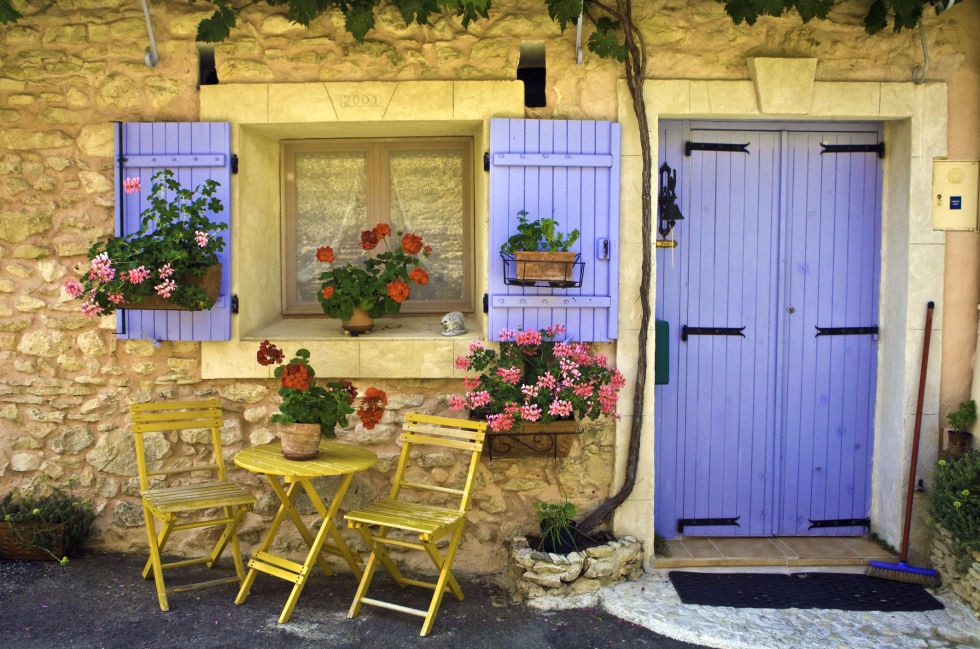 Tall Orders
Consider adding a layer of sunflowers to help add a layer of depth.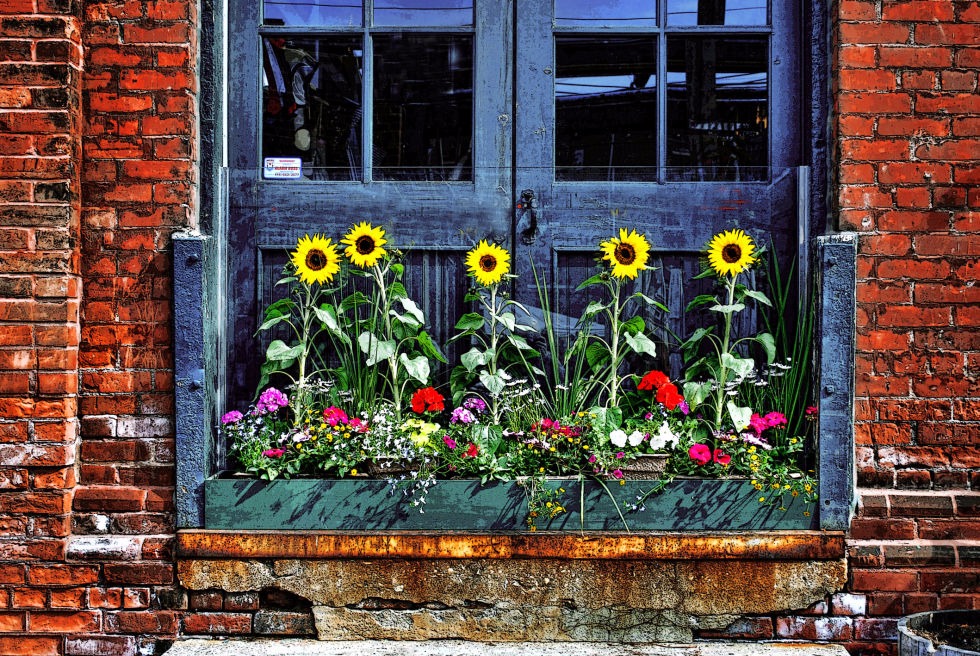 "Roy G. Biv"
Think about planting the same type of flowers in a gradient of different colors, which will help to create a type of beautiful rainbow effect.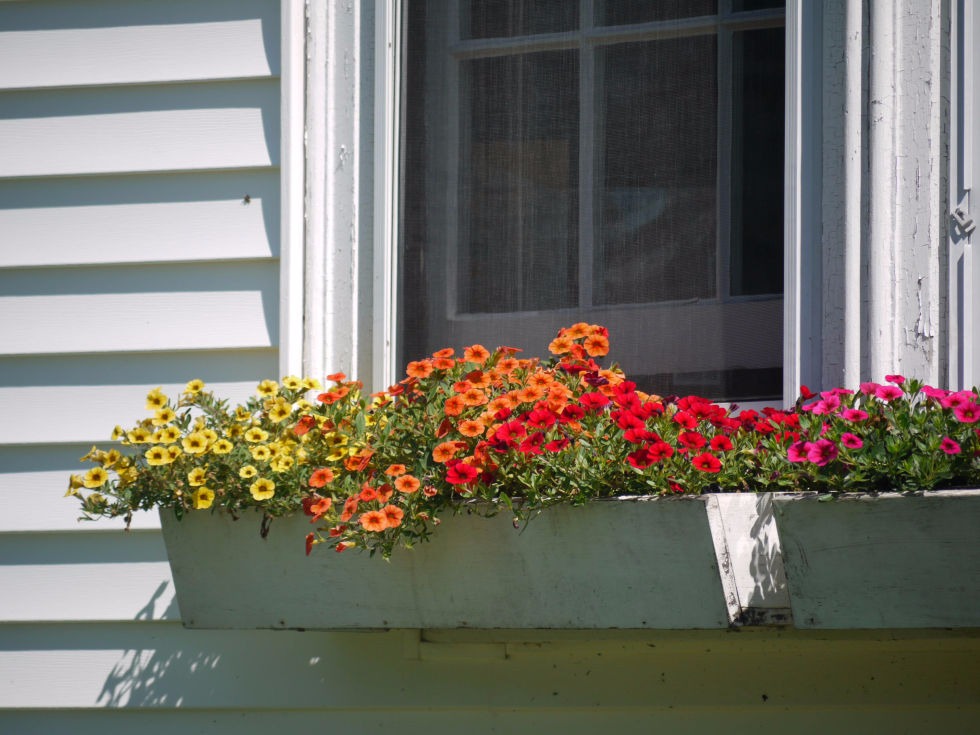 Primary Colors
Amaze all of your guests by selecting plants that contrast with the color of your home in a strong way.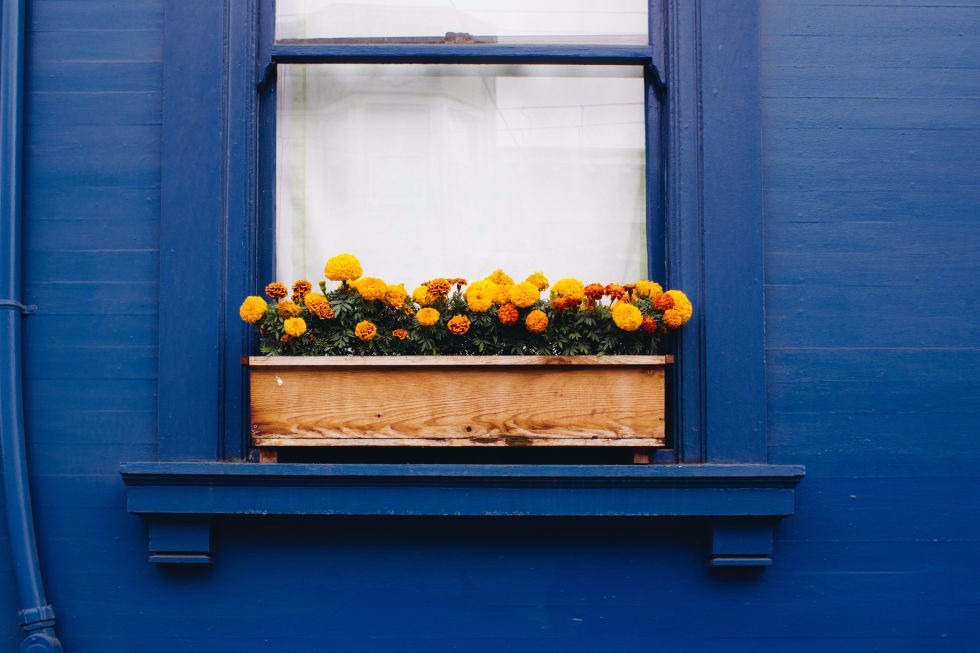 Basket Case
Rather than using a box, consider instead using a basket to plant your flowers in.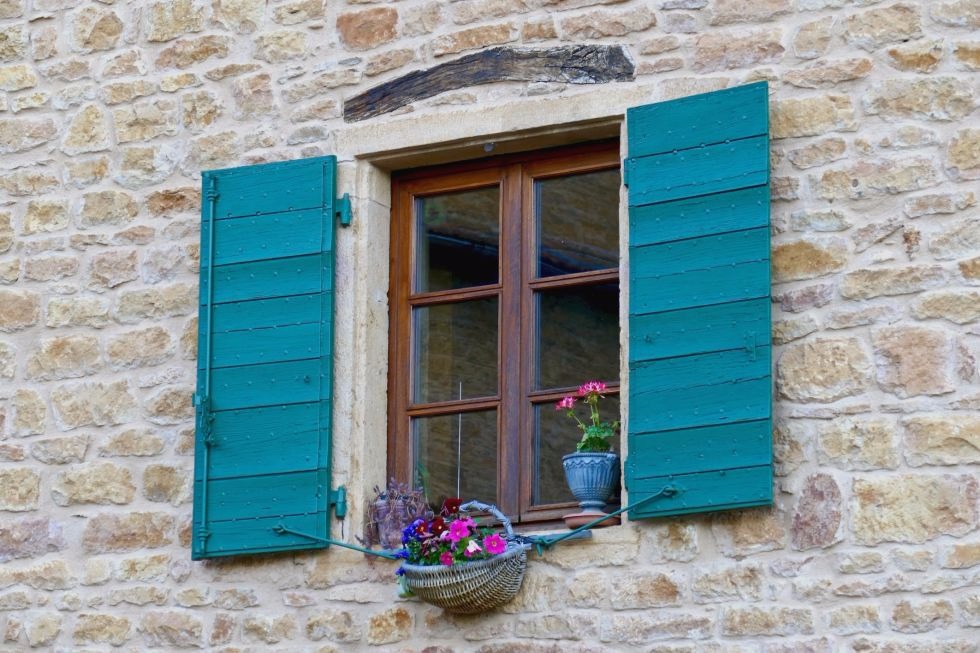 Twice as Nice
Consider using both a window box and a single planter all in one single window.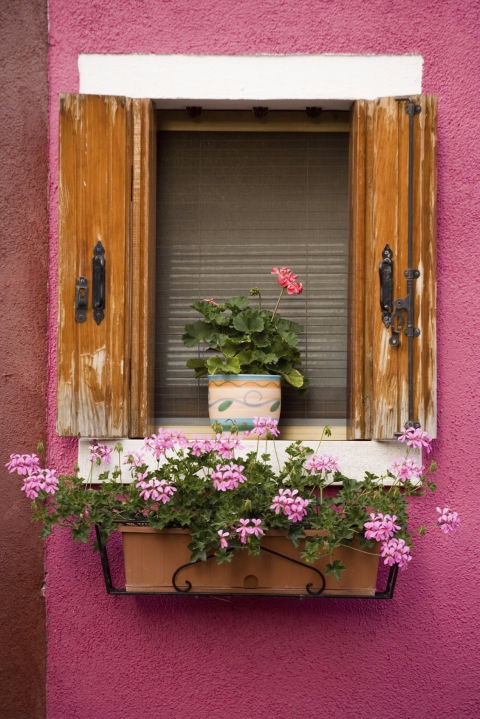 Country Colors
Utilize flowers that are both bright and monochromatic to help create a bold statement.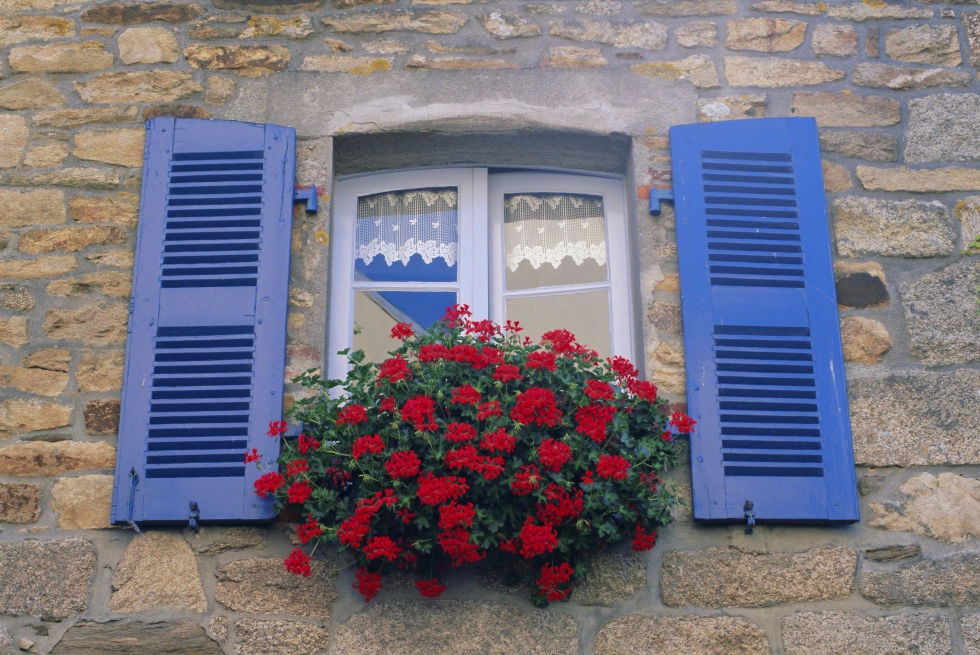 Vertical Garden
You can create twice the visual impact when you double up on the rows of plants that you have.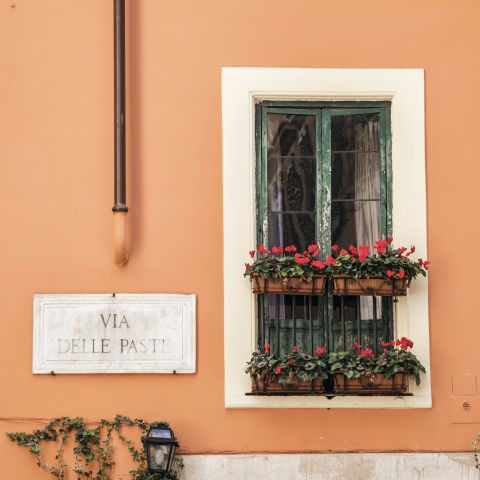 Seeing Green
There's no problem with going a tiny bit overboard here and there, and you can do so whenever you want, even if it makes your neighbors jealous!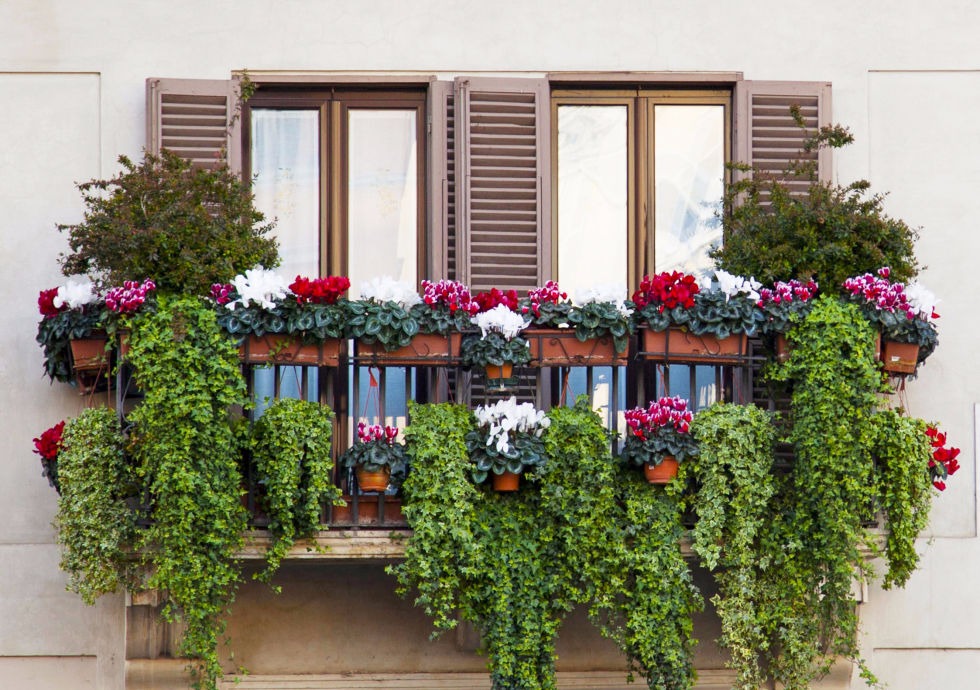 Climbing Vines
Consider including longer plants, such as ivy, to help give your home a sense of flair and charm.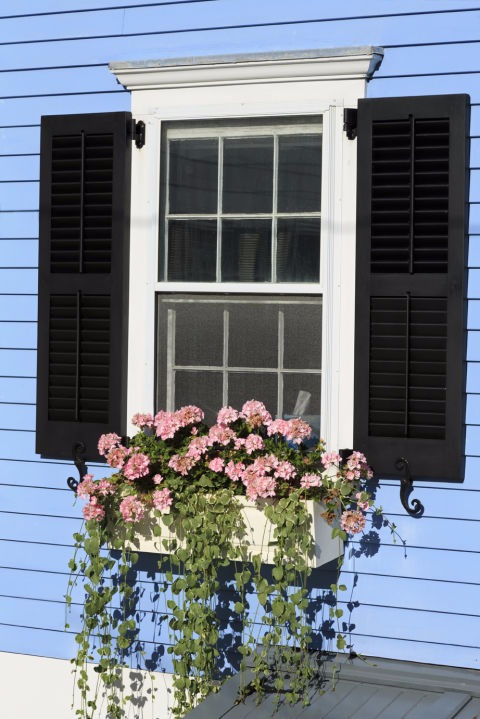 Mosaic Window Box
Think about adorning your window box in a mosaic-type design made out of whatever you wish, such as broken colored glass pieces.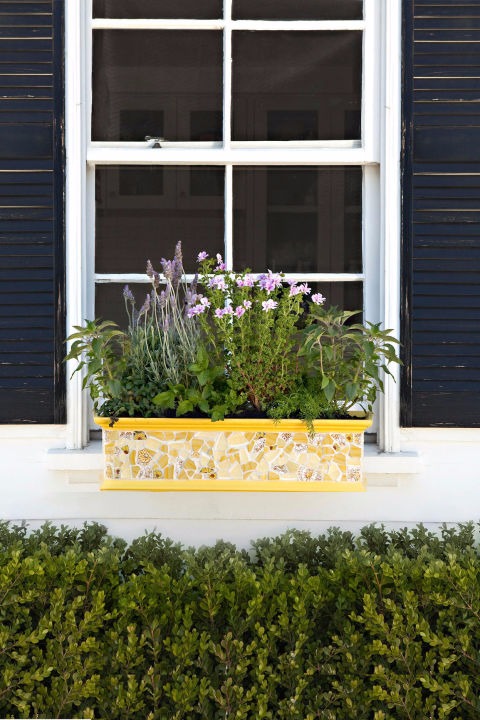 Lace Window Box
This is another fun project that involves outfitting a window box in a beautiful and sophisticated lace pattern, which can truly add a sense of style to your home.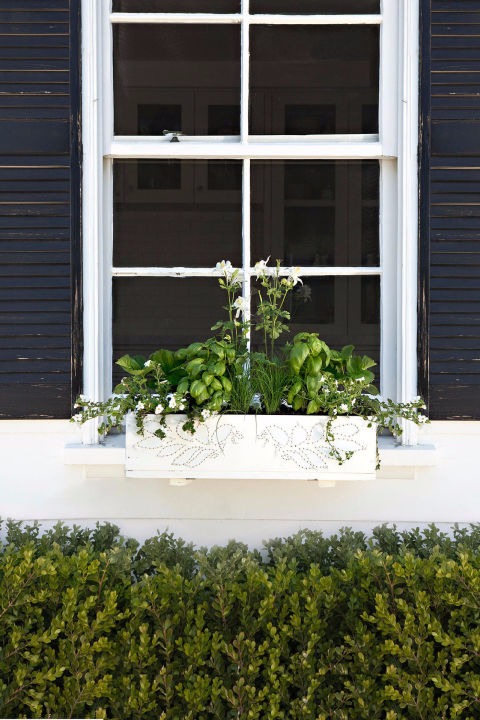 Rustic Window Box
This involves using bark form a fallen tree and attaching it to a window box using waterproof epoxy adhesive to help create a more rustic-type look.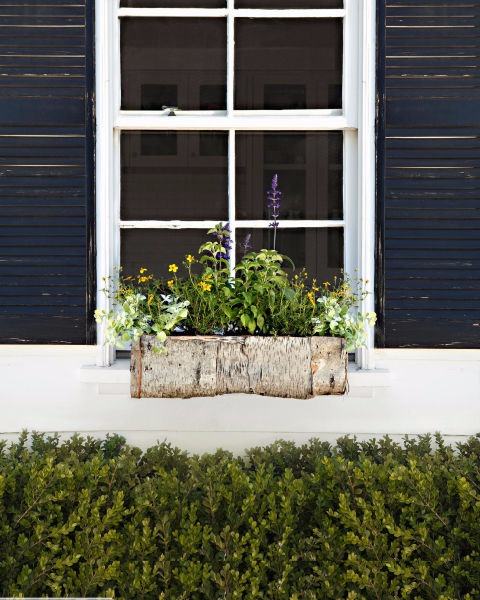 Desert Planter
This type of planter mimics the appearance of a desert, with a sky-blue sheet of acrylic attached to it as a background and the planter box itself sanded down to give the appearance of sand.