In the concrete jungles of our cities, we're always looking for spots of green. With the constant increase in the cost of vegetables and the decreasing quality of the same, it's no wonder that there's been a dramatic rise of people growing their own terrace gardens. For some, it is just a hobby to pass their time while for others, it is about going organic and ensuring they have only safe and healthy fruits and vegetables.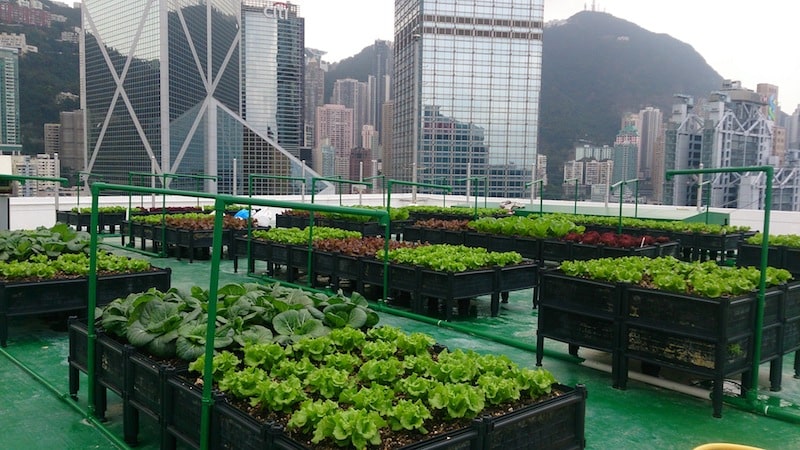 Planting is not a new concept for many people. But instead of just roses or chrysanthemums, you could plant everything from tomatoes to potatoes to green chili right in your home, that too, completely organic. No, we are not kidding. With a well thought out plan, you can have your own terrace garden filled with colorful flowers, juicy fruits, green herbs, and much more. They could not only freshen up your home but could also end up saving our precious ecosystem. No matter how low the impact is, we do what we can, right?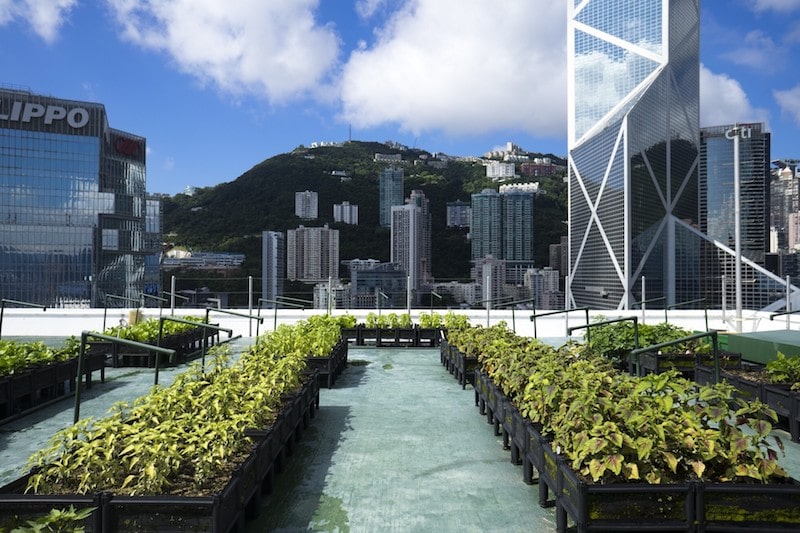 But how do we start? That's the million-dollar question, isn't it? Well, don't worry. We at HomeTriangle decided to give you a few tips or a guide if you will, on how to have your own terrace garden.
Why is rooftop farming a great idea?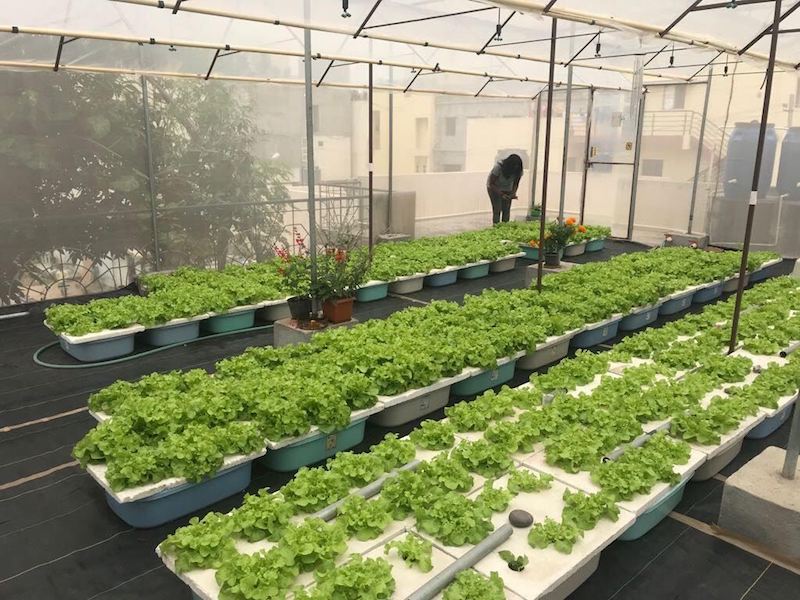 Humans have developed plants on top of structures for a long time. Ancient Mesopotamia had plantings of trees and shrubs on top of ground structures. Romans and Egyptians also had prominent rooftop planning structures in their architecture.
Exposed rooftops in cities can end up conducting heat and contribute to the increase in surface temperature, also called the urban heat island effect. Farming on rooftops can lower the overall temperature in your house by up to 7 percent according to studies.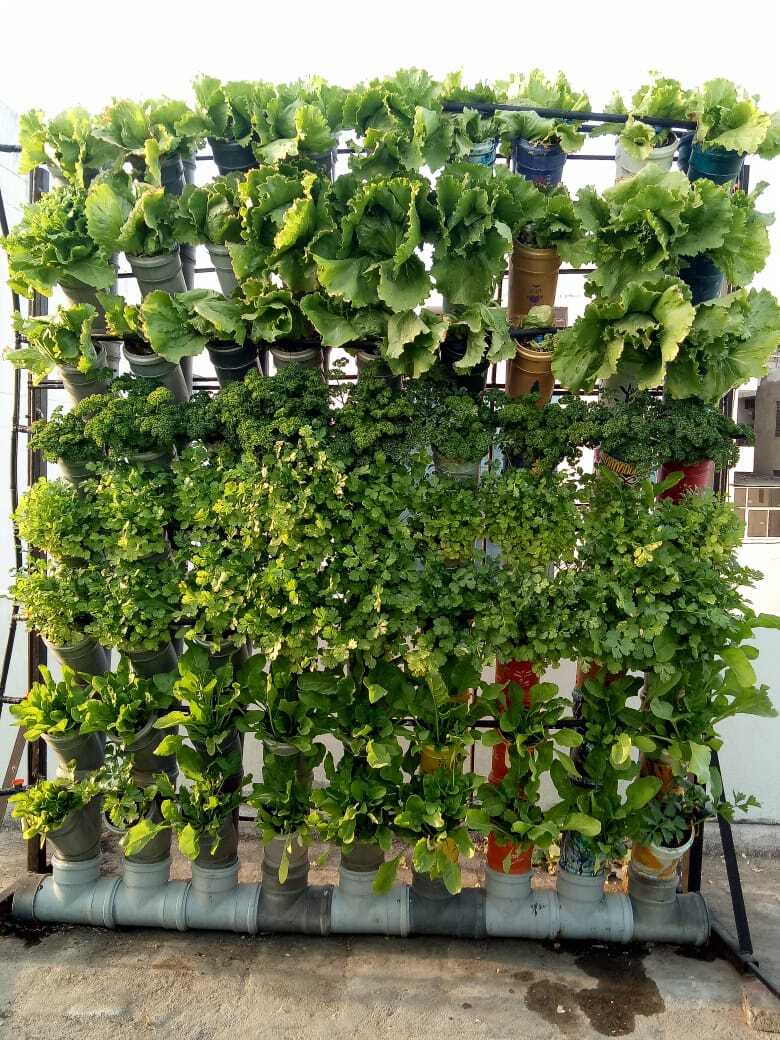 The most important benefit of having your own terrace garden is completely organic, safe, and healthy food that you can grow yourself. Also, the sustainability of the whole process has helped the trend catch on globally.
Sunlight And Wind
Light is a basic need for plants. As roofs are elevated, they normally offer sunlight conditions superior to most urban areas on the ground. Food cultivation necessitates long hours of daily sunlight, meaning 10 hours a day for the most heliophilous plants. Depending on the chosen plants & features you would like to incorporate in your garden, you should plan the garden in the area (full sun, part shade) that corresponds to your needs. If you observe a measure of sunlight that is too great for the plants you would like to grow, you can decrease it by creating structures that produce lighter or darker shade: a shady wall, an arbor, a trellis, and a row of tall plants, etc.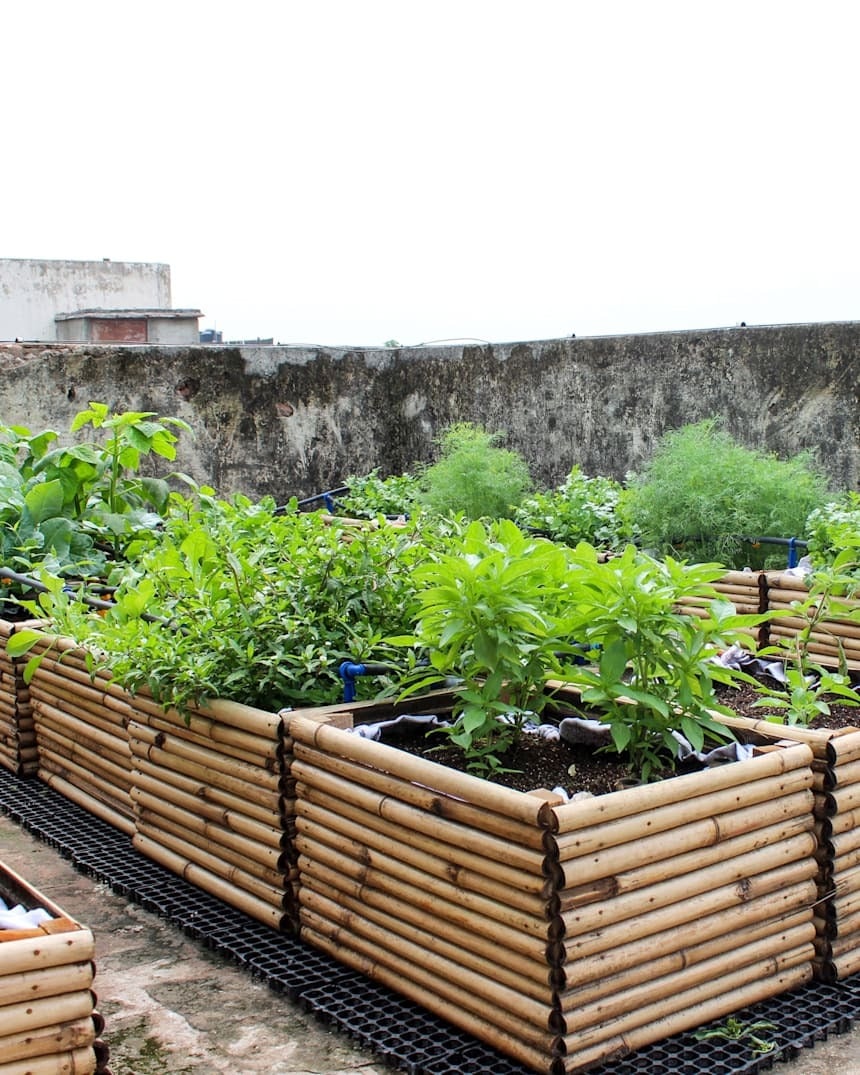 The wind is more often stronger at rooftop farming heights than at ground level. A light breeze is pleasant for gardeners, but strong winds could end up seriously damaging the plants. Creating a windbreaker from vegetal walls, structures, canvases, etc. are recommended if the winds are strong. If the structure must be attached to the roof, should make sure the parts of the frame are resistant. The arrangement must be sturdy but must not change the roof's water resistance or framework.
What's in the Potting Mix?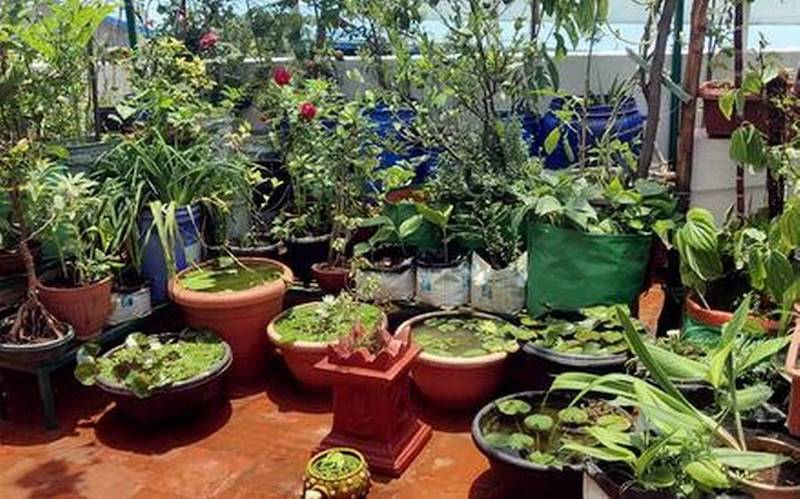 A potting mix for contained farming should have garden soil, coco-peat, fertilizer, compost, and perlite. The quantity of these items is highly dependent on the climate and temperature zone. For our Indian climate, an ideal potting mix should contain 23 liters of coco-peat, 17 liters of per litre, 23 liters of compost, 4 liters of garden soil, and 375 ml of any complete organic fertilizer.
Different Types of Plants and Vegetables for your Rooftop Garden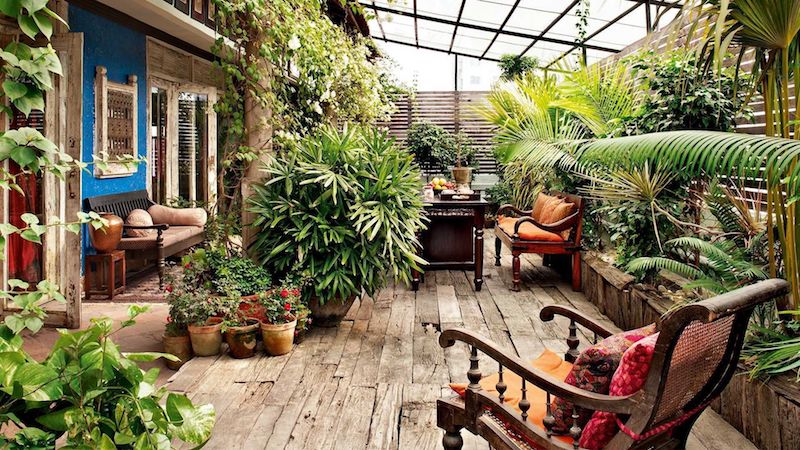 Perennial Fruit Plants : These plants or trees should be planted in sturdy plastic drums with at least a 100-liter capacity. Trees such as sapota, guava, custard apple, oranges, lime, amla, litchi, and even mangoes can be grown in this way.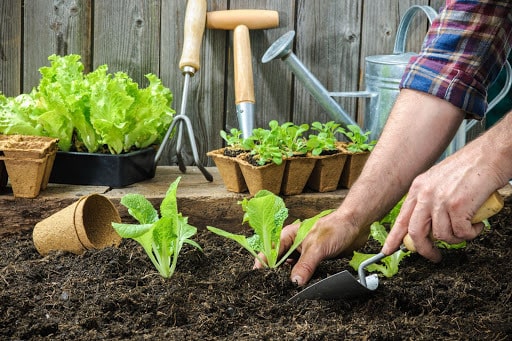 Leafy Greens and Tuberous Plants : Sweet potatoes, turmeric, ginger can be grown in separate grow bags or pots that are deep enough for the tubers. Leafy vegetables such a spinach, amaranthus, mustang, and lettuce can be grown in your garden.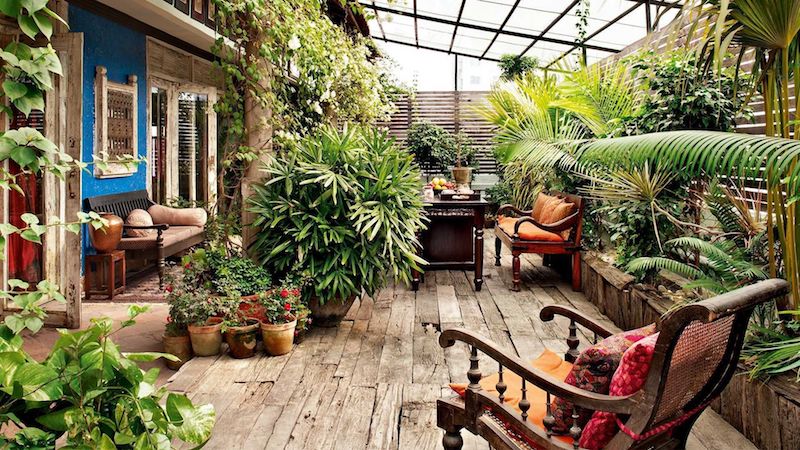 Flowers : Bees and other native beneficial insects play an important part in the successful pollination of the plants. Flowers are grown in our garden to attract these bees and insects precisely to attain this. Flowers such as jasmine, gardenia, clematis, hibiscus, rose, oleander, allemandes, and plumerias can be grown in planters. A special butterfly garden that has plants like clitoria, parijaat, adeniums, lantanas, vincas, and honeysuckle, is also great for attracting various species of butterflies.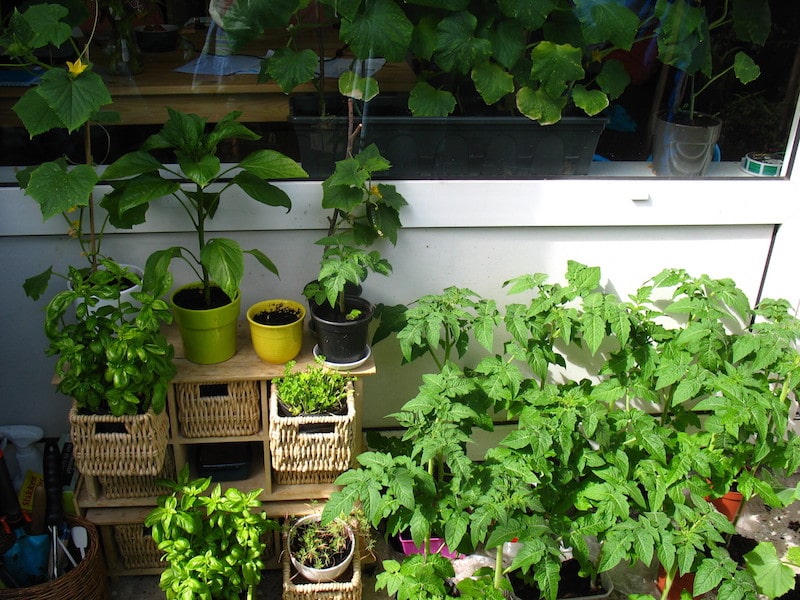 Herbs : Aromatic herbs, such as sweet basil, tulsi, mint, Indian borage, mustard, sesame, and fennel, are ideally interspersed with vegetables in the bed, which not only help you to add flavor to your salads and teas but also help in pollination and act as pest repellants. If you're looking for ideas about what herbs to grow in your terrace or rooftop garden, read 5 Easy Indian Herbs To Grow At Home.
Waterproofing :
A serious issue you should consider is water seepage. So we advise waterproofing the rooftop professionally from an experienced professional. You can use a layer of sturdy tarpaulin for rooftop vegetable beds and a mosaic of broken china tiles will help protect against water seepage.
Pest Control :
One of the hardest things organic gardeners struggle with is controlling pests, though rooftop gardens suffer less than the ones at ground level. Some common deterrents include using chili and garlic decoctions, neem oil infused with common detergent, and marigold petals. You can also use coco-cola or Pepsi to fight the pests.
When grown with love and care, the garden isn't just home to a pretty brilliant flora, but some interesting fauna too. Sparrows and squirrels, and a few birds and insects will become regular guests in your homes and you can find that relaxation with the sounds of a forest. So what are you waiting for? Get the necessary items today and start working on your own terrace farming today. Trust us when we say that it is going to be one of the best hobbies or adventures you could ever have.