After a tiring day, we all love to relax in our 'home sweet home', the last thing you want to see is clutter or disorganized closets, drawers, and counter tops. Sometimes, all the random things like receipts, bills, mails, magazines, pencils, scarfs, newspapers, toys, keys, coins, etc., can accumulate on counter tops and flat surfaces creating clutter. However, with a little planning, any home can be organized into a relaxing space.
We've put together some 'must try' organizing tricks to help you stay organized. Let's tackle your home one room at a time..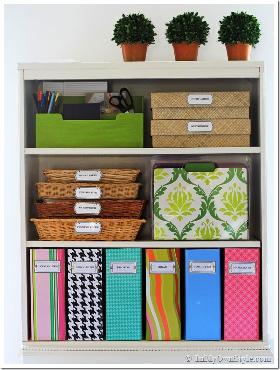 Organize every thing in your home



Image - Inmyownstyle.com
Kitchen
The kitchen is a one of the busiest areas in any home. Proper organization and storage solutions become extremely important to make it look its best. Here are some tips to use available cabinet space creatively.
Arrange Onions, garlic, potatoes, shallots, and vegetables that need enough air circulation neatly in carts or baskets to avoid them from taking counter space.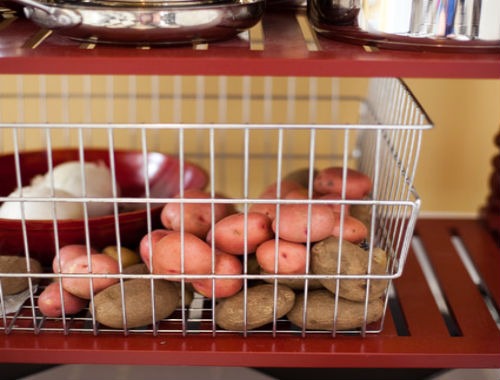 A tray for onions, potatoes, and garlic
Image – Houzz.com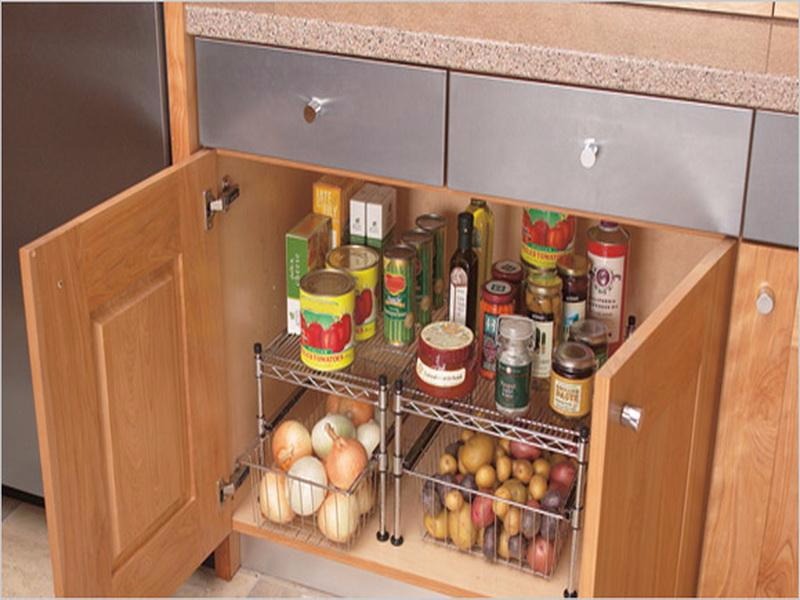 A mini cart for onions, potatoes, and garlic





Arrange boxes and lids neatly

Image – Tracyhelpsyou.com
For containers, separate and arrange the boxes and lids according to their size to find them easily. You can arrange trays and baking sets vertically to save space.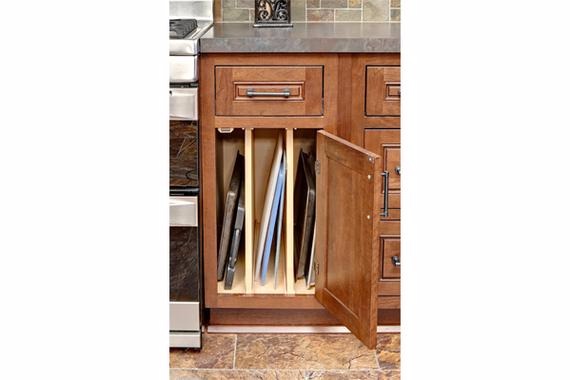 Arrange trays and vessels vertically to save space.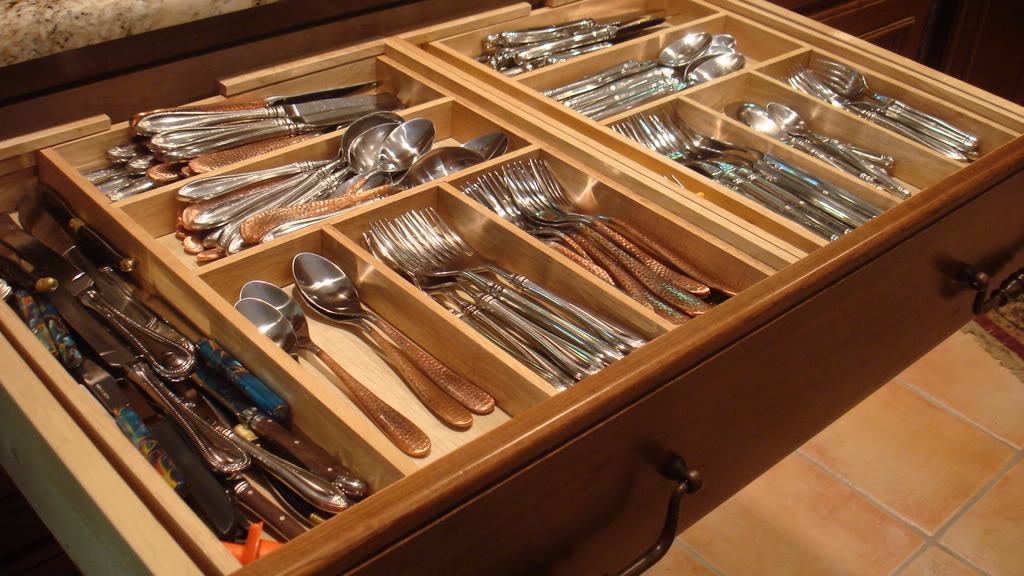 Investing in a cutlery tray is totally worth it. You can separate the spoons, knives, forks, spatulas etc., according to size so that it's easy for anybody to find them. Use a counter top spice rack and spatula holder to add elegance to the kitchen and also save you time while cooking.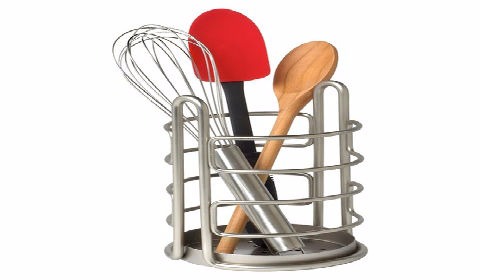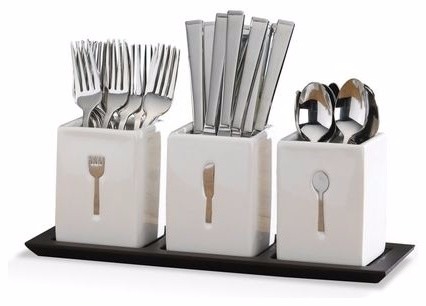 Organized and attractive cutlery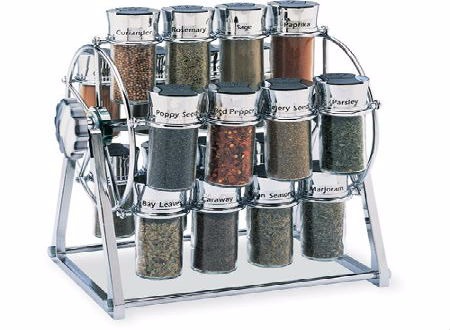 Spice rack for your counter top
Kid Friendly Living Room
Babies and toddlers spend a lot of time with the rest of the family. The living area is where parents usually watch their children while they are busy cooking, reading, watching TV, or just relaxing. As a result, living rooms can get cluttered with toys, crayons, books etc. In order to keep it from getting messy with colors, spills, or little toys, try to include a kids' activity center depending on the layout of your living area. Here is an example.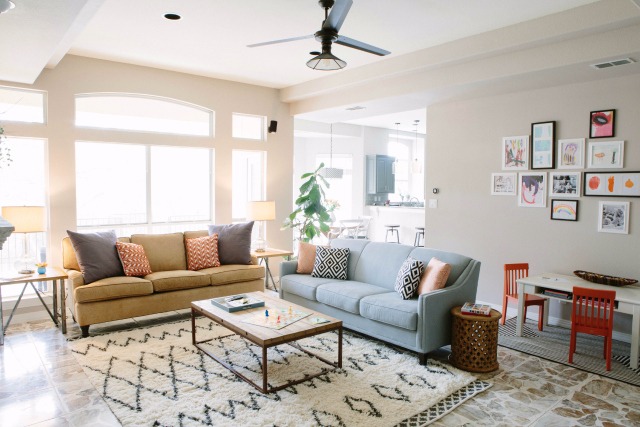 A living room with an activity center for kids

Image – Designimprovised.com


Arrange magazines and newspapers in racks so that they don't clutter tables and other flat surfaces.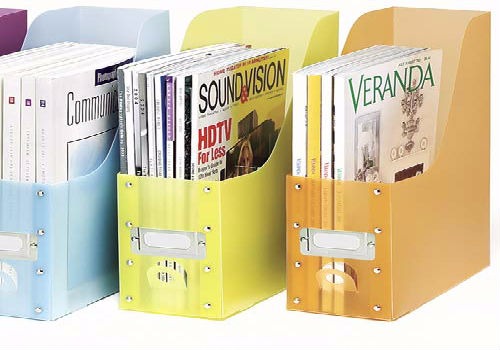 Magazine rack
Image – Mohomedesigntop.com
Magazine Holders can be used in many different ways. You can also use them in the kitchen to organize your kitchen supplies.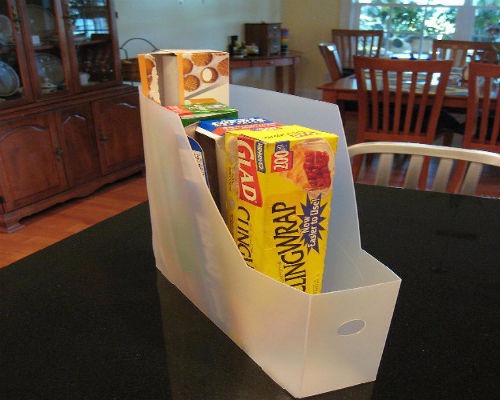 Use magazine holders to store items vertically
Investing in a good wall mounted mail organizer and key holder can save you precious time. Mount this in the entrance foyer and you will never have to look for that missing key or letter again!
A wall mounted mail organizer and key holder


Make A Command Center
A command center that uses a wall space as shown in the picture saves space. You could have a calendar with all the events marked on it and also important phone numbers, family schedules, quotes. Be as creative as possible using it like a bulletin board.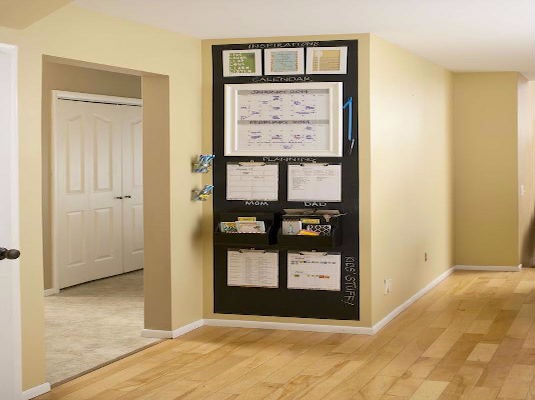 Command center/Bulletin board


Bedroom
A bedroom is not only a peaceful retreat but also a room where most of us organize our clothes, medicines, makeup, and many other household items.
First and foremost, a bedroom usually is a cozy bed-time reading place for most people. It just makes sense to have a little book shelf with your favorite books next to the bed. This will avoid clutter on the side tables and the bed.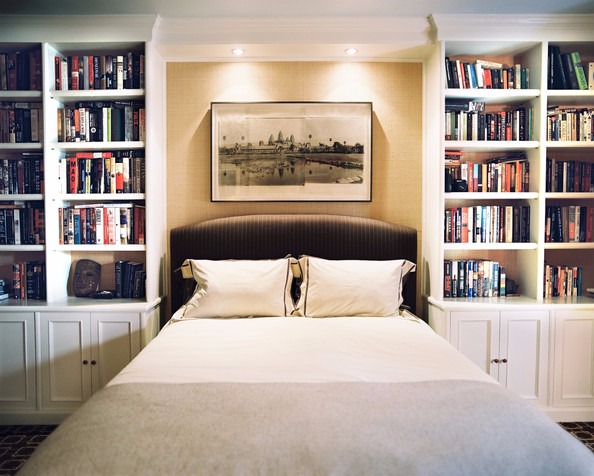 Book shelves in the bedroom
If side tables aren't serving any purpose, try to replace them with tables that have shelves. This will help you store necessities like magazines or extra blankets within your reach.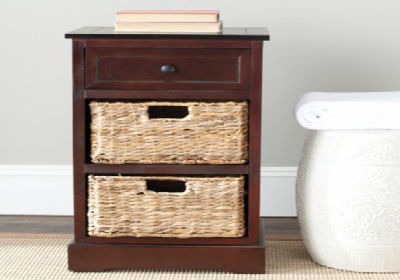 Image – Best-nightstandsblogspot.co

m
Here is an example of over the door jewelry organizer for your bedroom. Organize ornaments that you use daily like bangles, hair accessories etc., neatly arrange in different pockets to find them easily.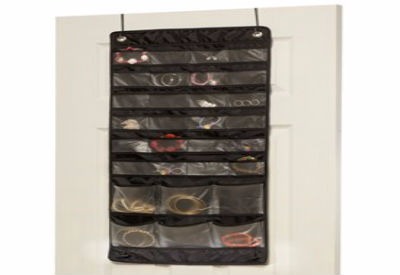 Organize bags vertically along with sun glasses, scrunchies, belts etc., in one place or a cupboard. Here is an example.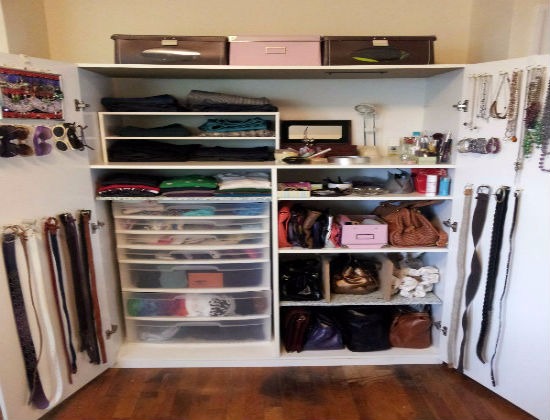 Organize articles that you may use daily

Image – Lifehackerhowtoorganizdealotofclothinginverylittlespace.com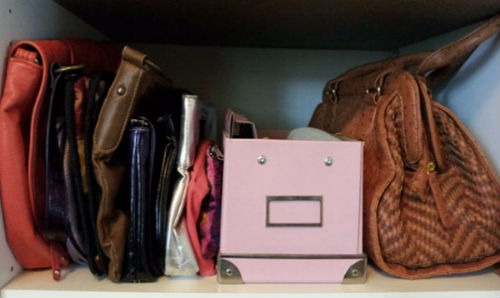 Arrange bags vertically to save space

Image – Lifehackerhowtoorganizdealotofclothinginverylittlespace.com
Continued in part 2...! Watch out for it!