To assist their dog, this family chose to manufacture a house for him under their stairs. They saw that Jack, their dog, wanted to hang out underneath things on the floor. Normally, most dogs naturally like little slither spaces for dens. They feel more secure that way. Jack's family was propelled by posts on Pinterest, where individuals utilised the abundance space under the stairs as a spot for a doggy den. They made a few estimations, accumulated their devices and got the chance to work.
This is Jack, the family dog. He loves hanging out under anything (tables, chairs, etc). So his family decided to give him a more comfortable place to stay.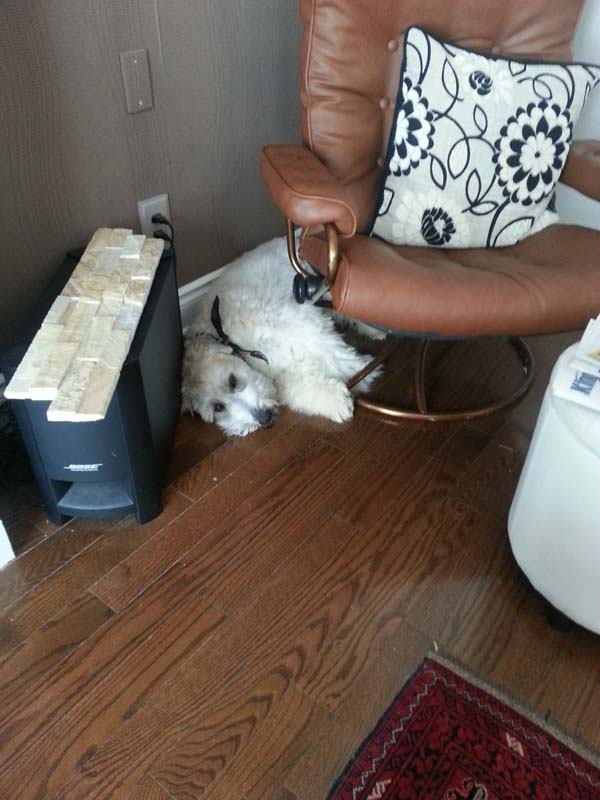 1. They started by cutting the wall between two studs under the stairs.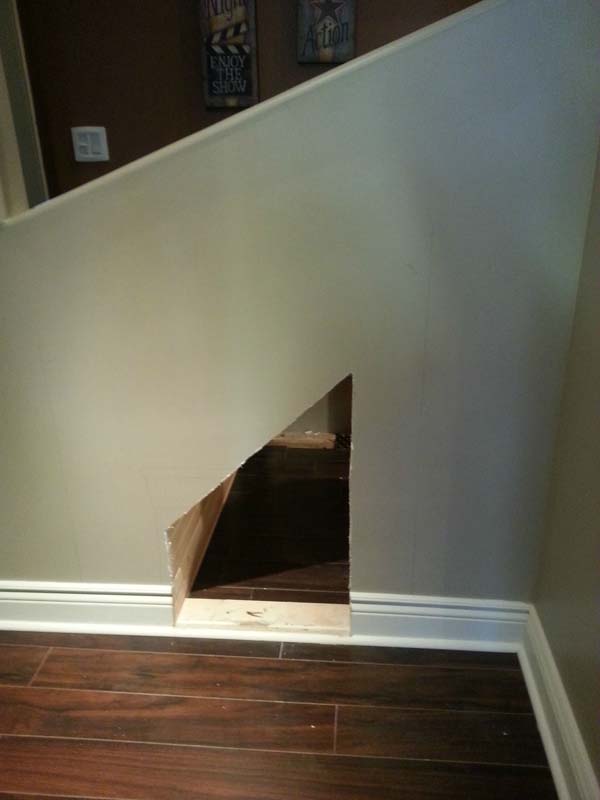 2. Here they are, figuring out what size the door should be. The door needed to be high enough for Jack to fit through (which typically should be height of his dogs haunches).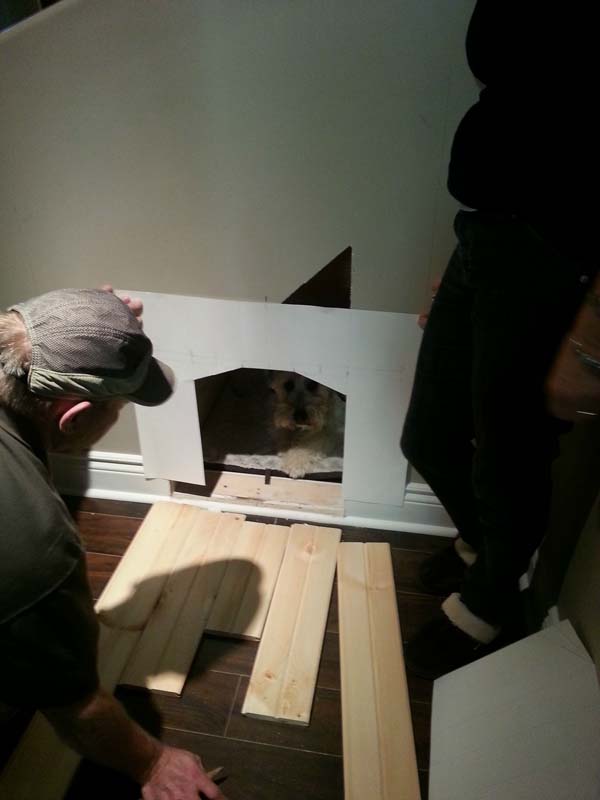 3. Inside, though, Jack would be able to stand at his full height comfortably.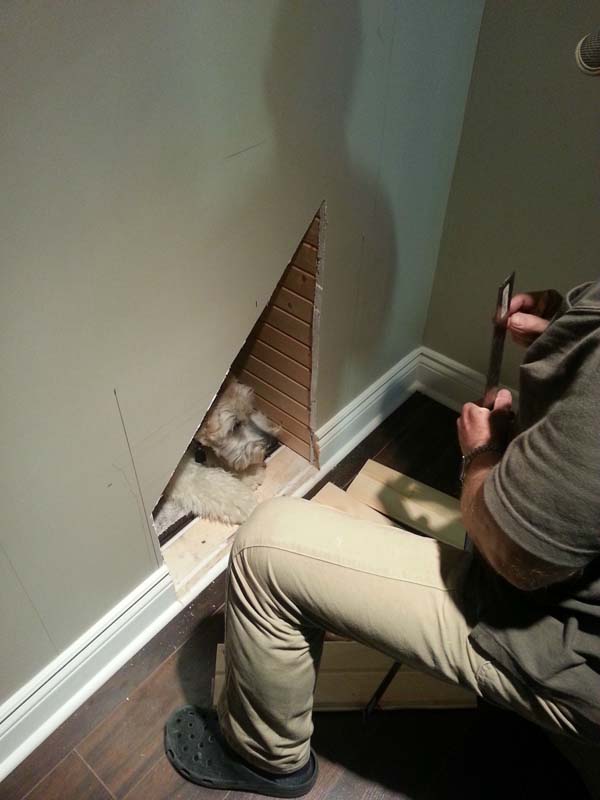 4. The used pine tongue-and-groove boards for the interior and exterior of the house.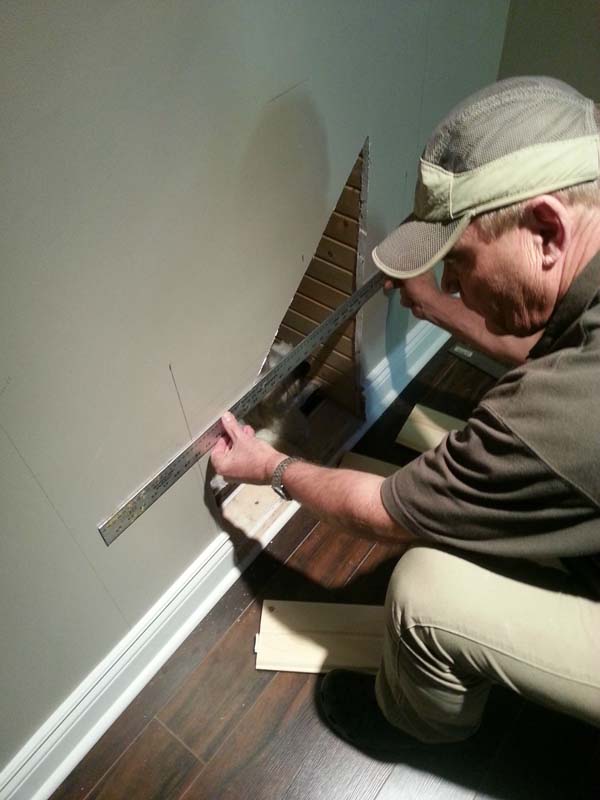 5. Making measurements (and letting Jack get excited about his new home).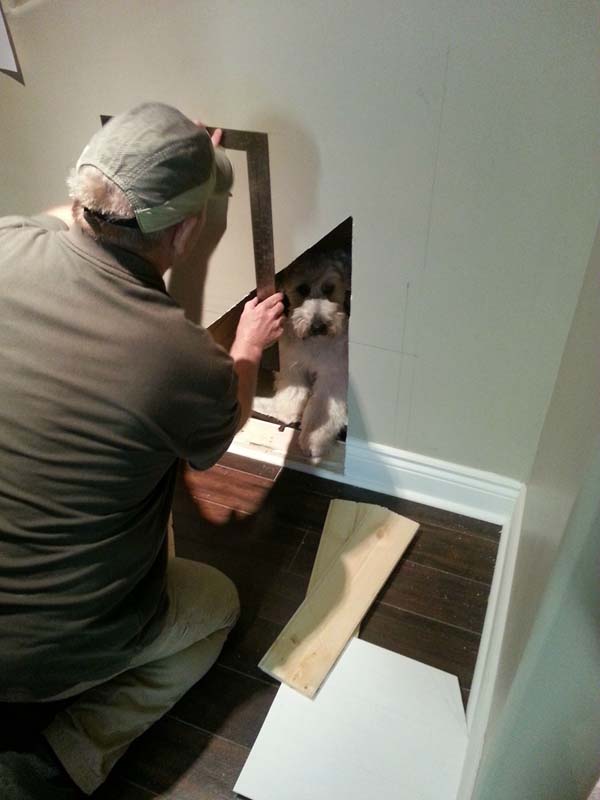 6. They used the mat from a pet crate as a size guideline. Dad also put Jack's bed in his new cubby right away, to help the dog get accustomed to the location and smell.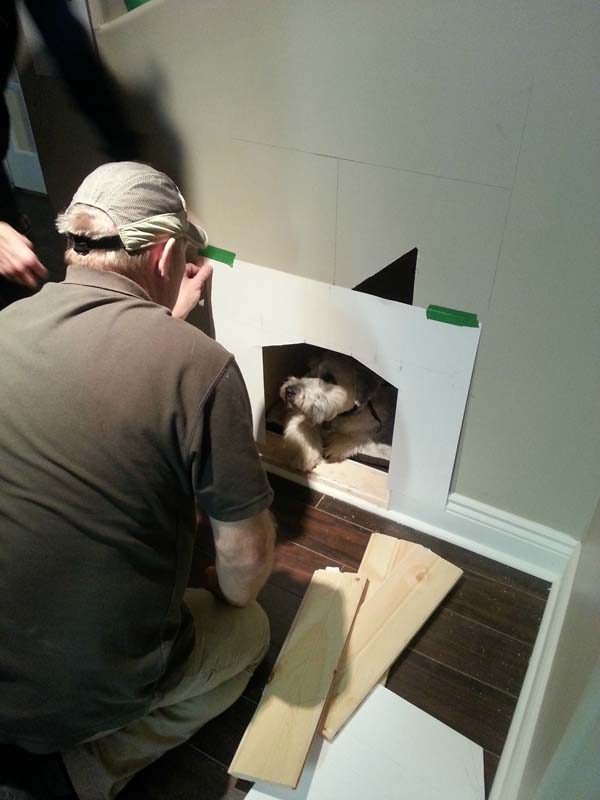 7. Pine was also used for the fake doghouse facade to match the interior.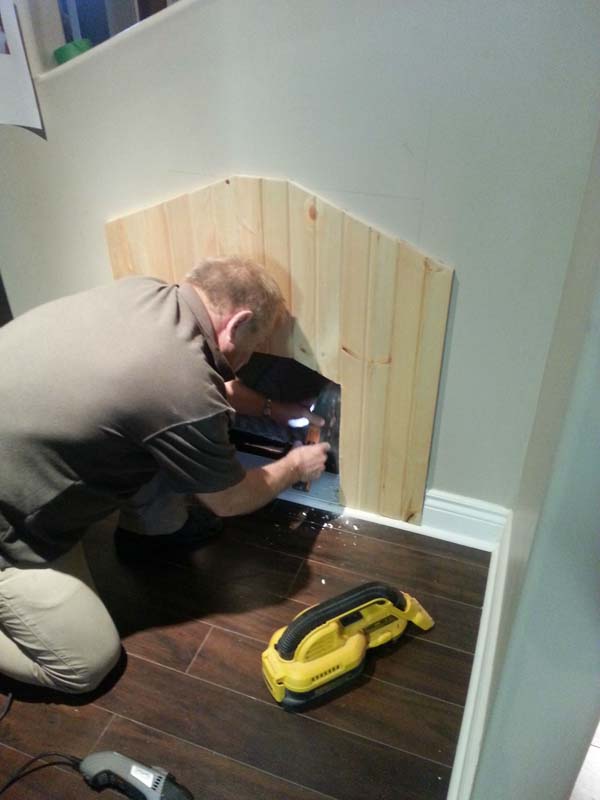 8. Looking good!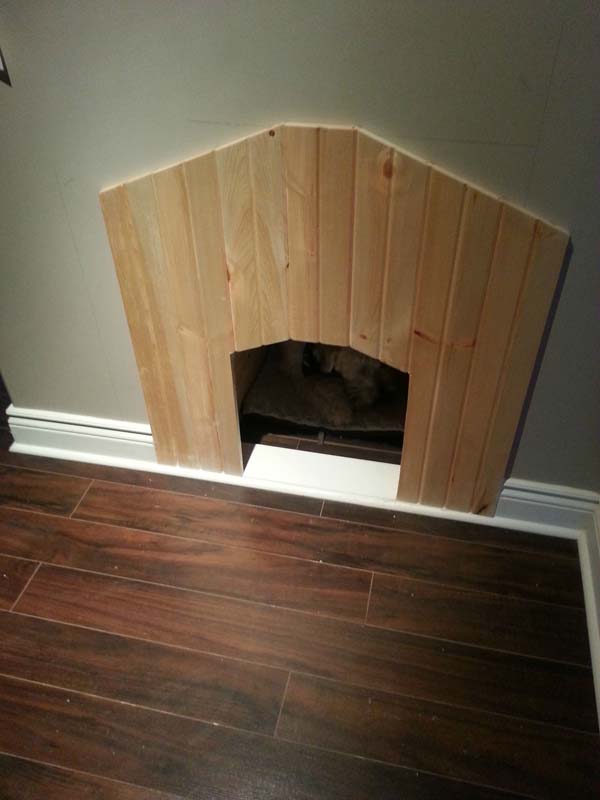 9. Jack approved.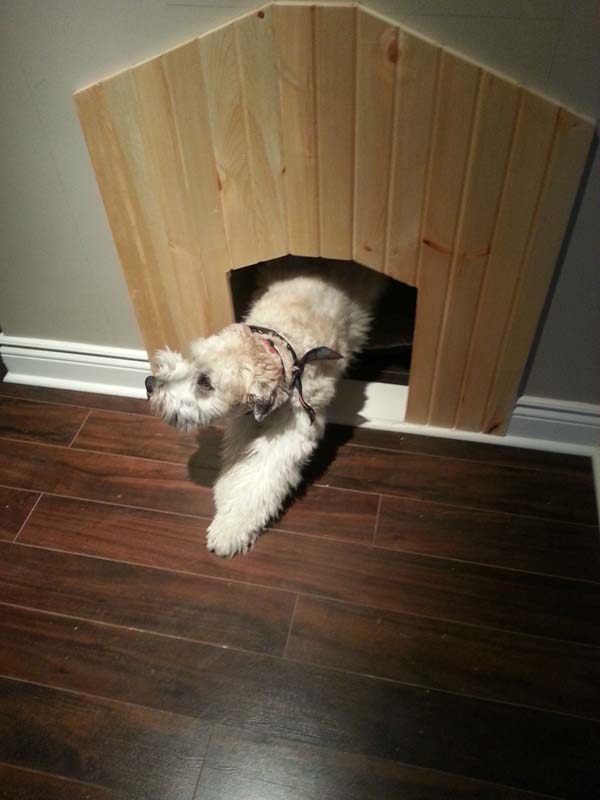 10. Shingle pieces were added to the top to give a real "doghouse" look.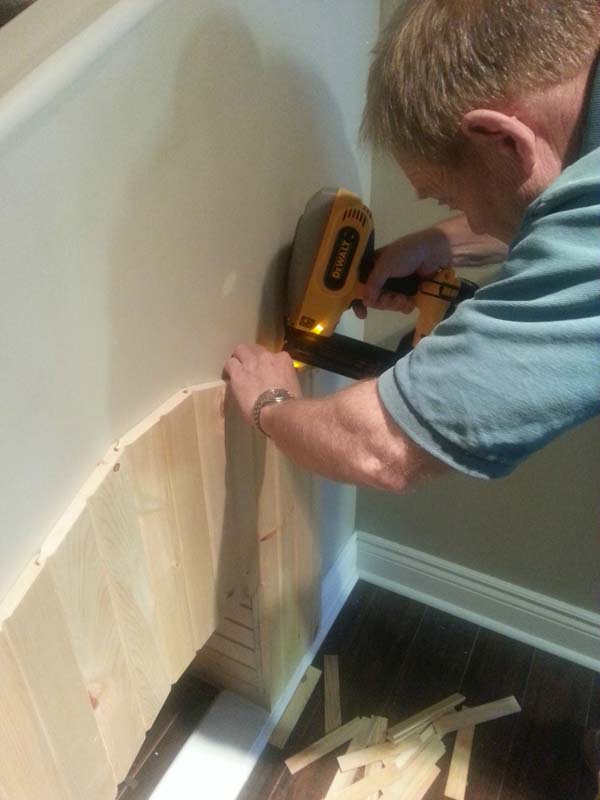 11. Securing the shingles with a nail gun.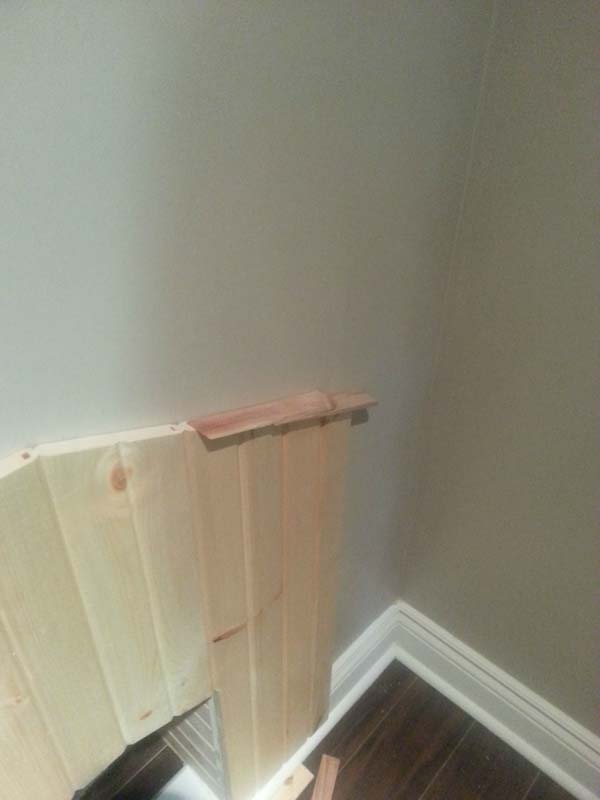 12. Jack, patiently waiting on his humans to finish his new digs.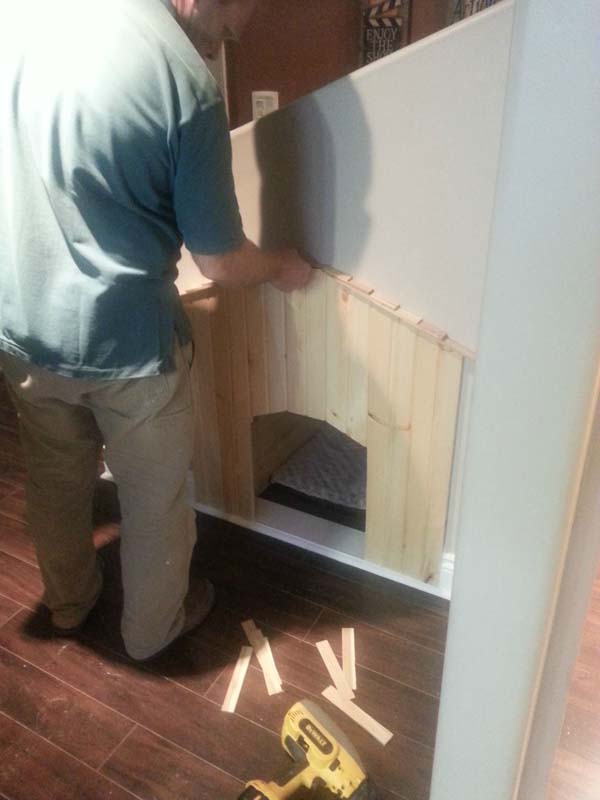 13. A perfect fit.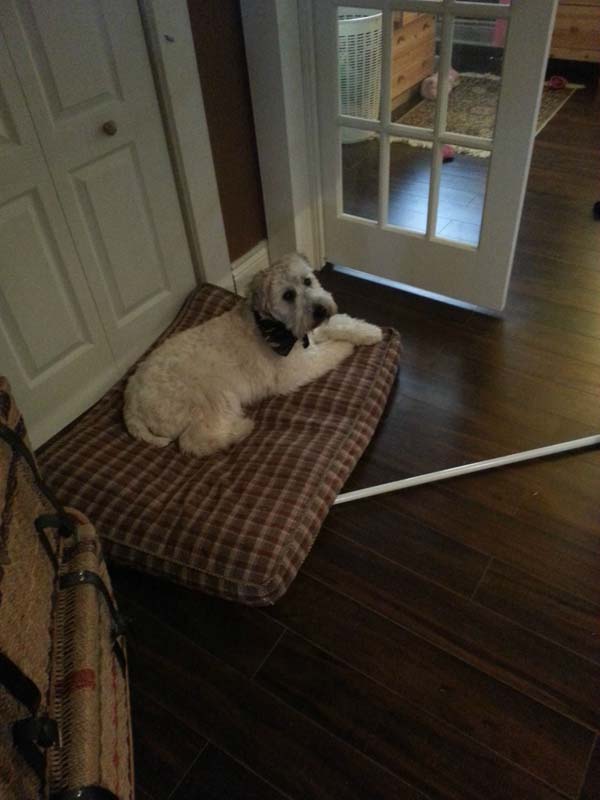 14. Adding trim...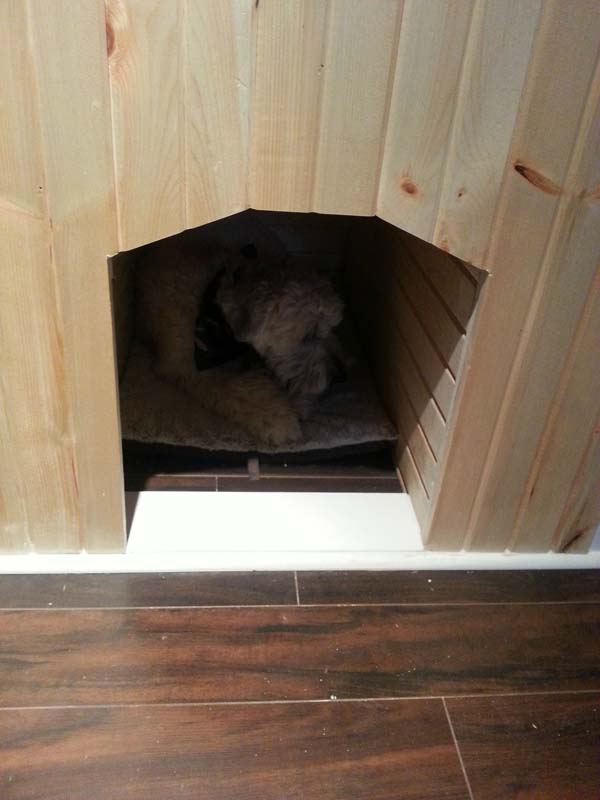 15. All finished and ready for Jack.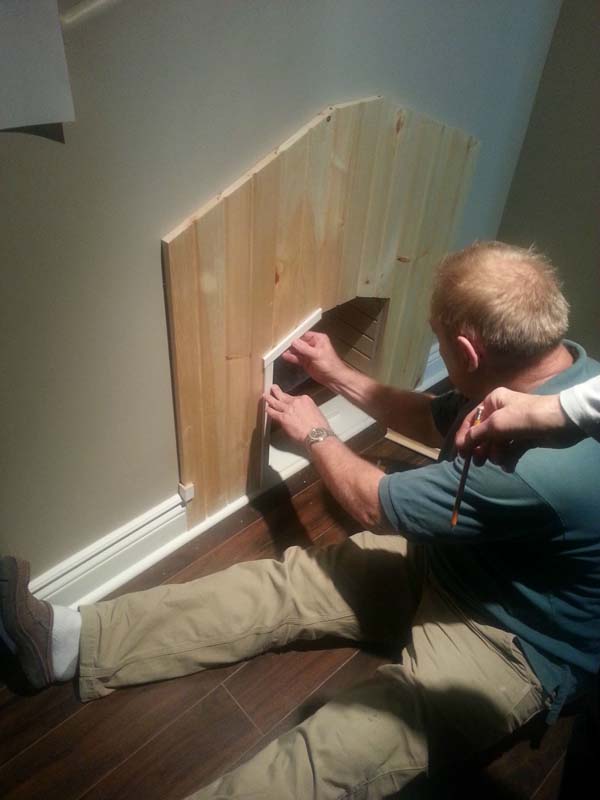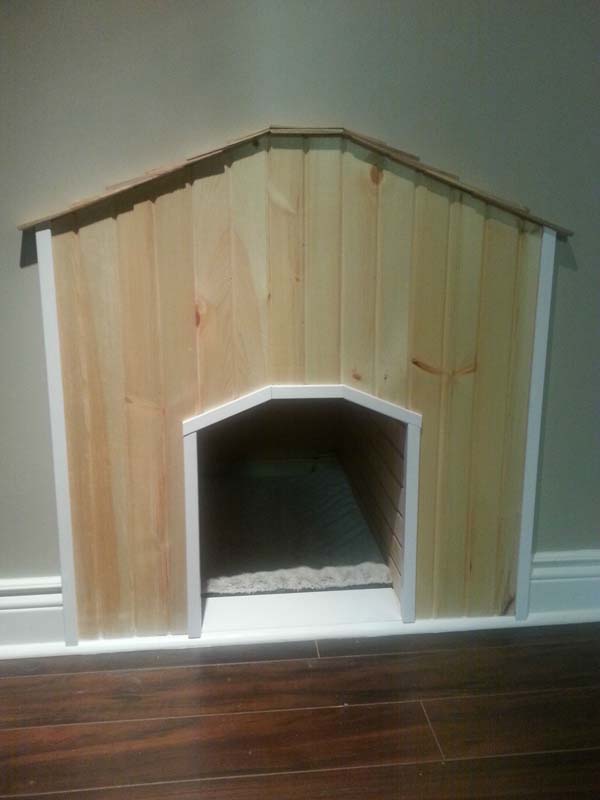 16. And inside! Cozy and pretty.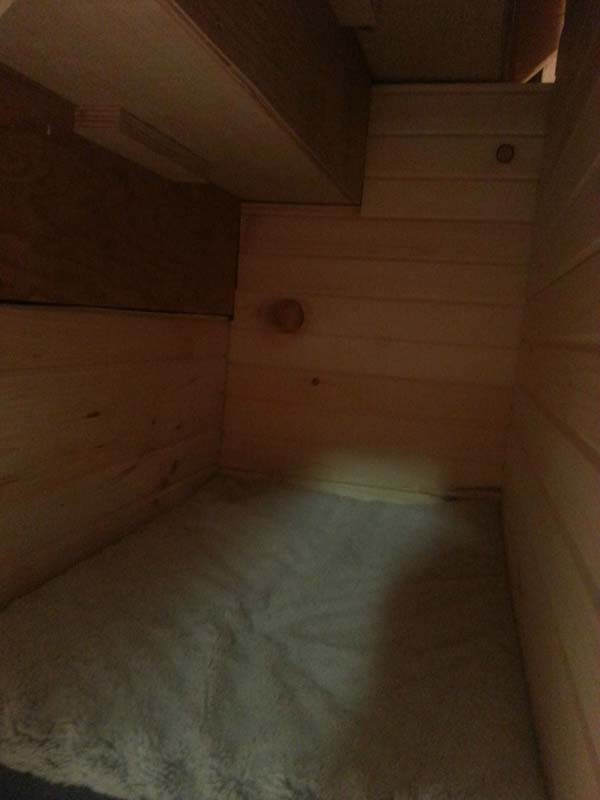 Now, Jack has a cozy den for himself where he can feel secure and comfortably rest. Not only that, but the cool "doghouse" design fills up the stairwell area nicely. Consider giving your family pet a room of their own (without sacrificing one of yours) by building a cool cubby for them.This family did great work for Jack. Share their efforts with your friends!
Source: Reddit