HomeTriangle.com's "Homeowner Styles" series features contributions from style savvy homeowners who open the doors to their home to welcome the HomeTriangle audience and share their thoughts and ideas about the special spots in their homes and the aesthetic elements that come together to craft one of a kind decor and interiors!

In this feature Neha Agarwal describes
a decor arrangement in her home centered around an intricately detailed Buddha statuette, depicting the life of Buddha.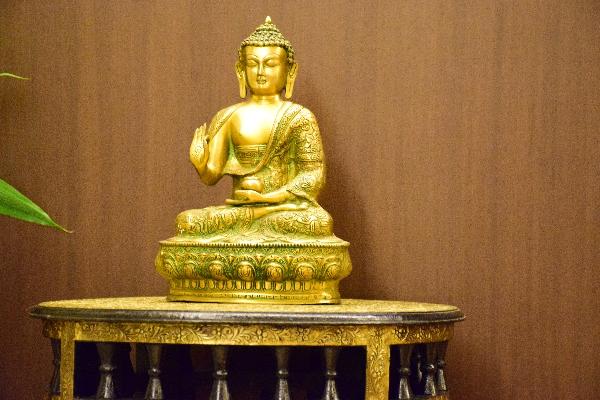 Austerity, fasting, meditation, liberation, knowledge, enlightenment, spirituality, end of all suffering, "Buddham Saranam Gacchami" - Buddha's life history has been depicted beautifully in this brass statue.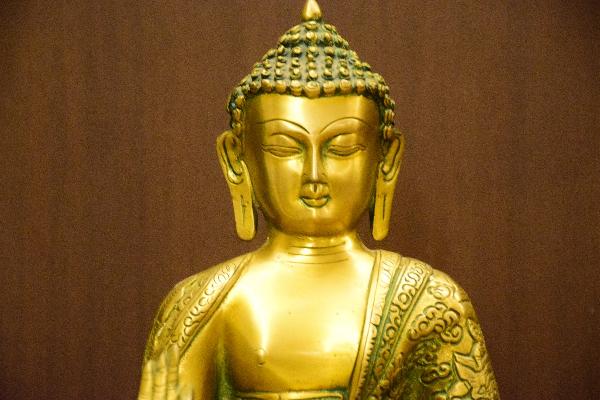 There's something so enchantingly serene and peaceful about Buddha idols that draws me to them every time I spot one! This idol in my living room is quite significant for it shows the entire life history of Buddha
The brass Buddha statuette, about a foot tall, exudes calmness and positive vibes in my home. It comes in an antique green-golden patina and is seated perfectly on a round Sheesham wood end-table in front of a veneer wall unit in the living room.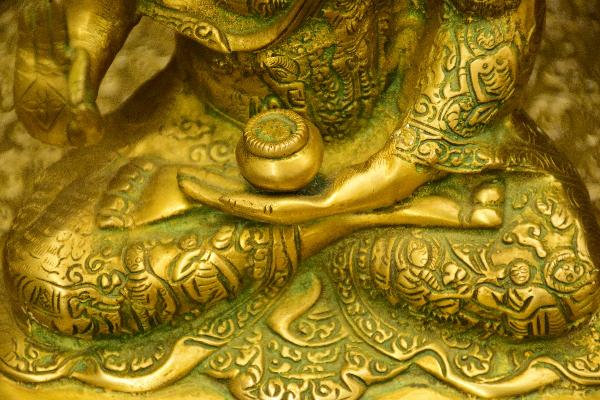 At first glance, this statuette looks like any other Buddha with ornate carvings. But, when examined closely, it shows the various stages of Buddha's life history.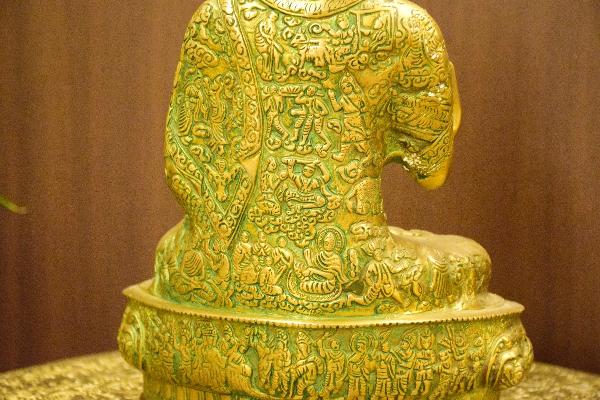 A closer look at the back of the idol clearly shows the story of the prince Siddhartha denouncing all worldly charms and materialistic desires to become an ascetic, and later becoming the 'Enlightened One' or "Buddha" under the Bodhi tree.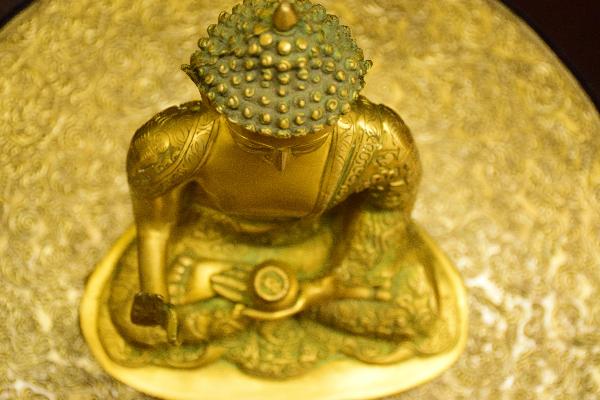 This idol truly and beautifully, showcases the austerity that Buddha practiced in search of inner liberation on his journey to attain spiritual enlightenment.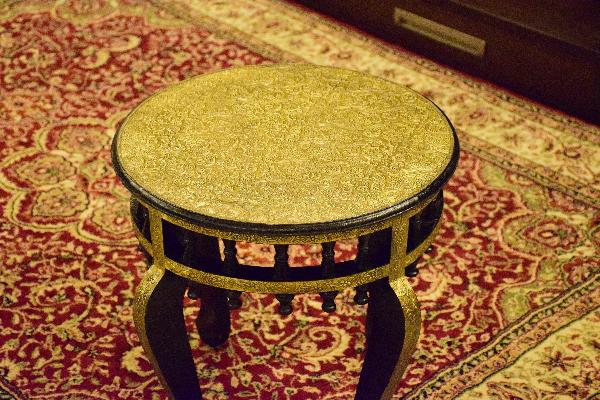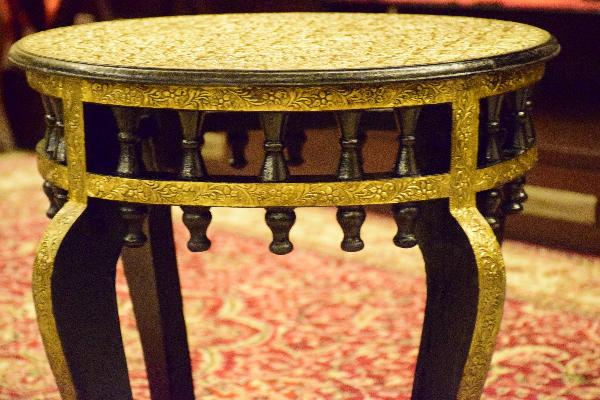 The round Sheesham wood end table, has an
embossed brass metal sheet on the top, running around its circumference and down its legs.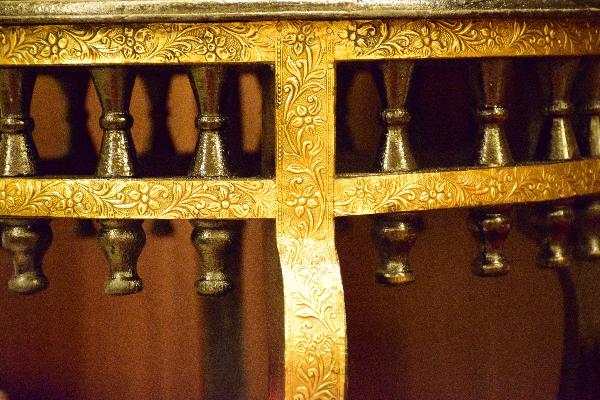 Painted black, the wooden tassel detail around the table give it a hand crafted look.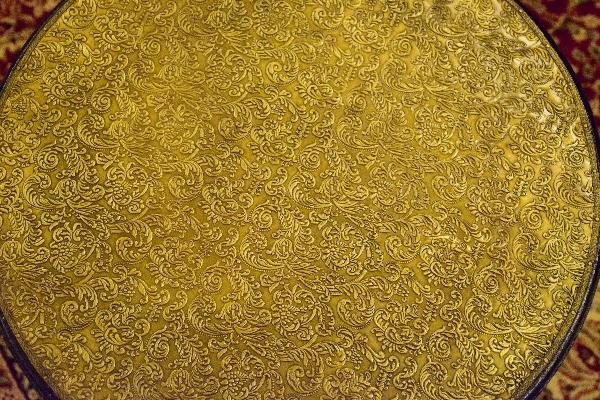 The embossed floral scroll-work pattern on the brass table top and sides gives an elegant, yet rustic feeling to this piece of furniture.
I am certainly a lot calmer and peaceful with this beautiful Buddha in my home. Do let us know if you have a similar piece of art in your home that tells a story all its own!
Article and Images contributed by - Neha Agarwal