HomeTriangle.com's "Homeowner Styles" series features contributions from style savvy homeowners who open the doors to their home to welcome the HomeTriangle audience and share their thoughts and ideas about the special spots in their homes and the aesthetic elements that came together to craft one of a kind decor and interiors!

In this feature Neha Agarwal describes a wall in her foyer which features a sleeping Buddha and a pair of artistic conch shells.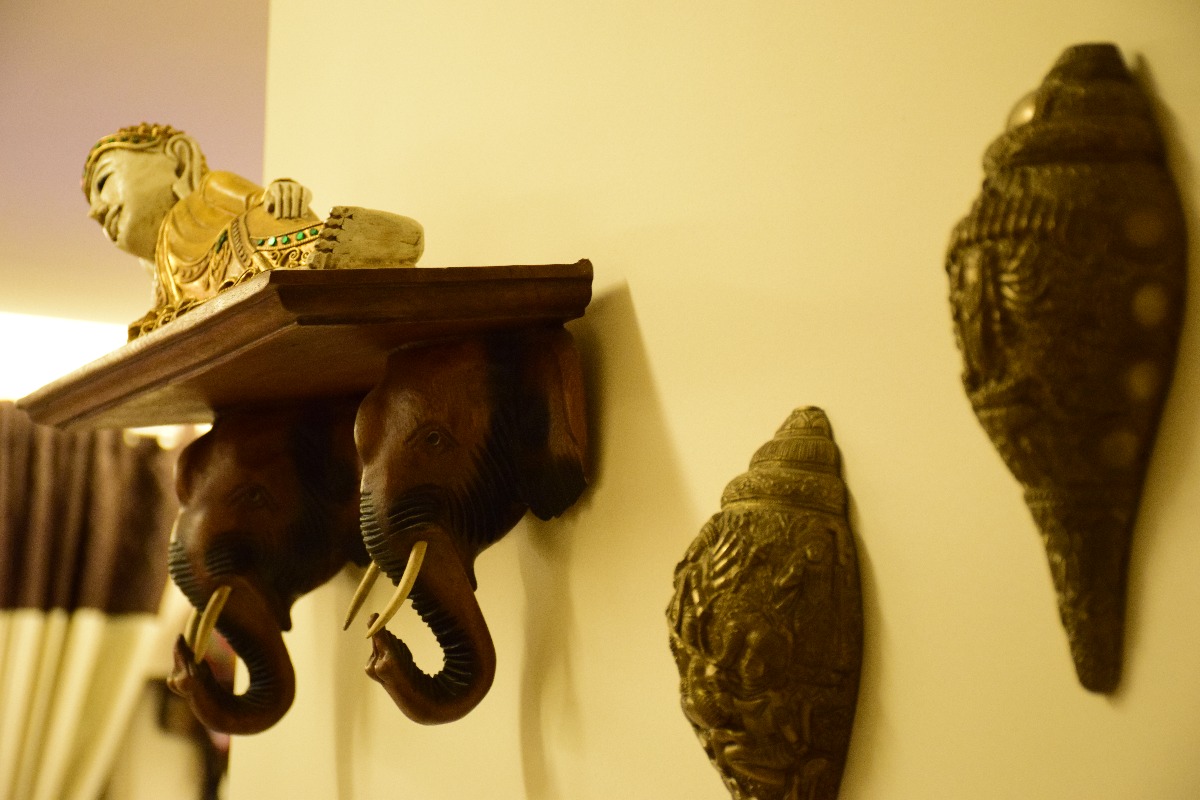 All I need to create an island of tranquility in my foyer is this
reclining Buddha idol that sits atop a lovely dark, teak wood shelf with a pair of stylized brass conch shells mounted to one side.
Serenity, tranquility, peace, zen - I associate all the Buddha statuettes in my home with these adjectives. And it's no different for this one in my foyer.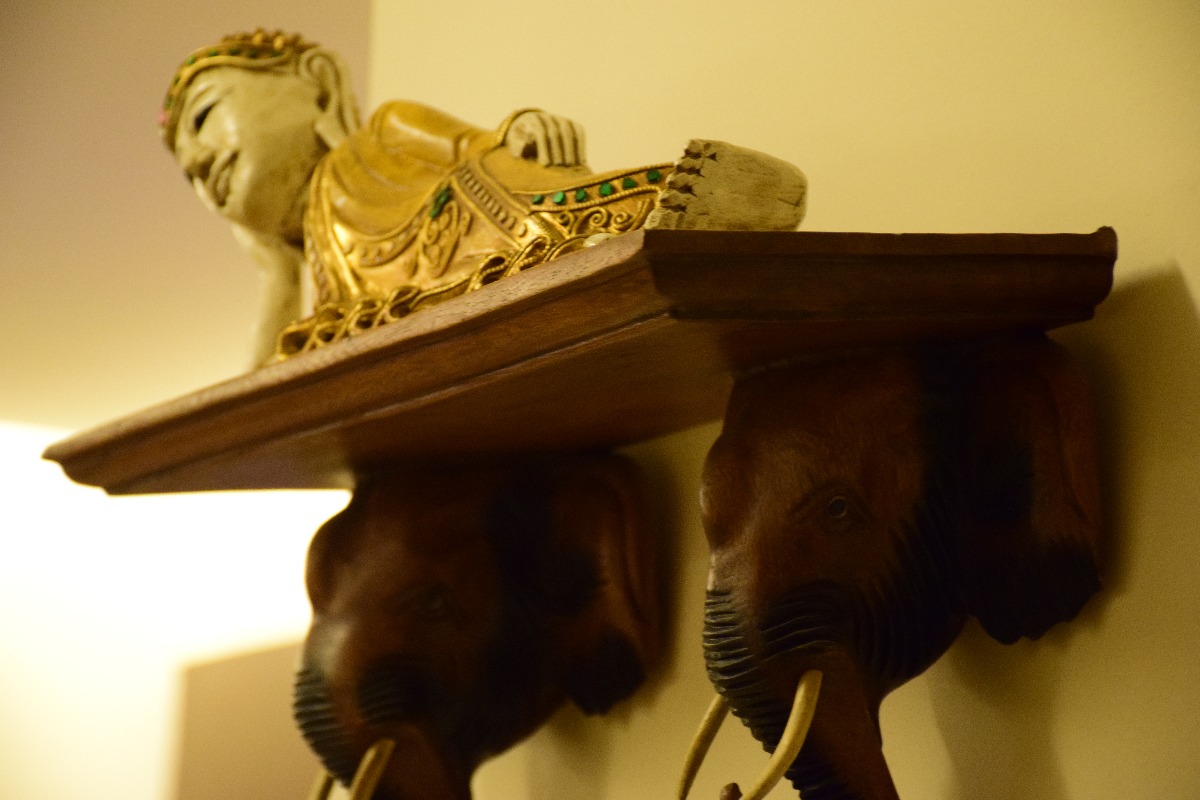 The idol, painted in shades of rich gold and festive yellow, emanates tranquility in the entryway of my home, while the elephant shelf, hand-crafted out of teak-wood, has its own charm. Both pieces were sourced from an upmarket home decor store in Pune.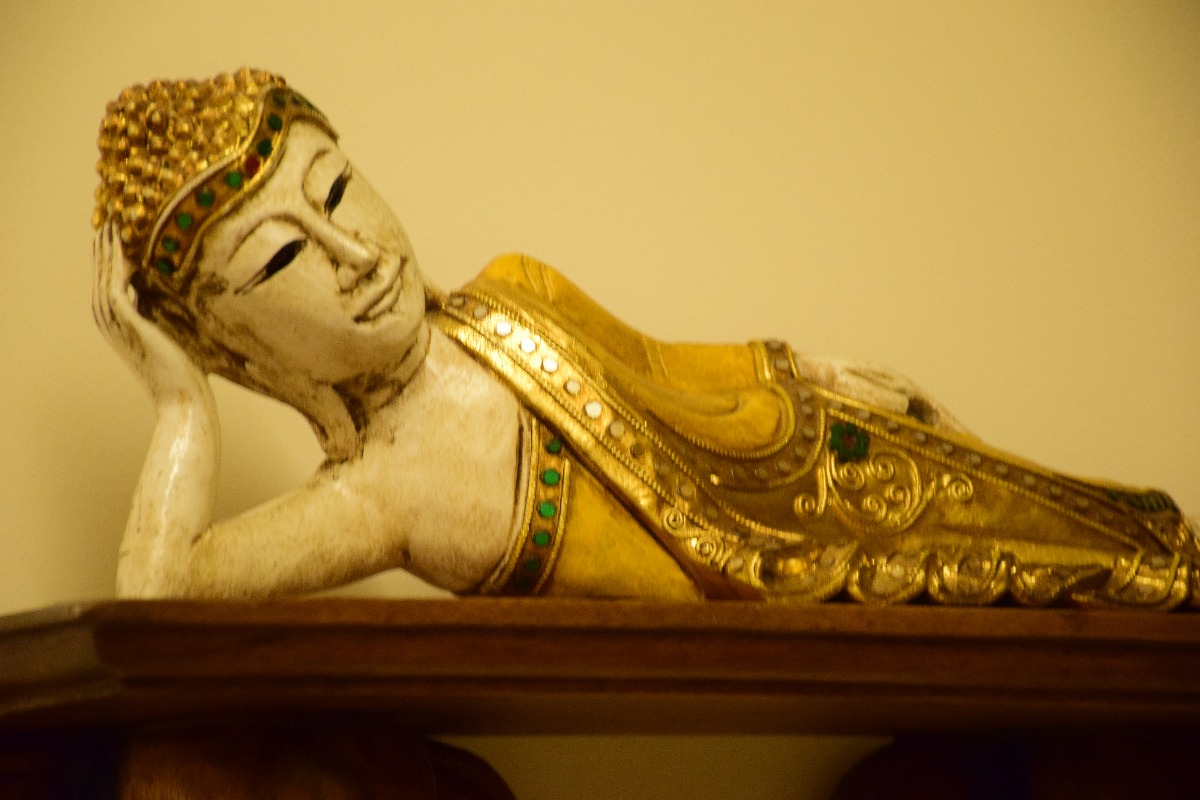 The
Buddha's elegant
reclining silhouette and artful
drapes are offset with tiny jewel-like green mirrors which complete the ornate look of the statue.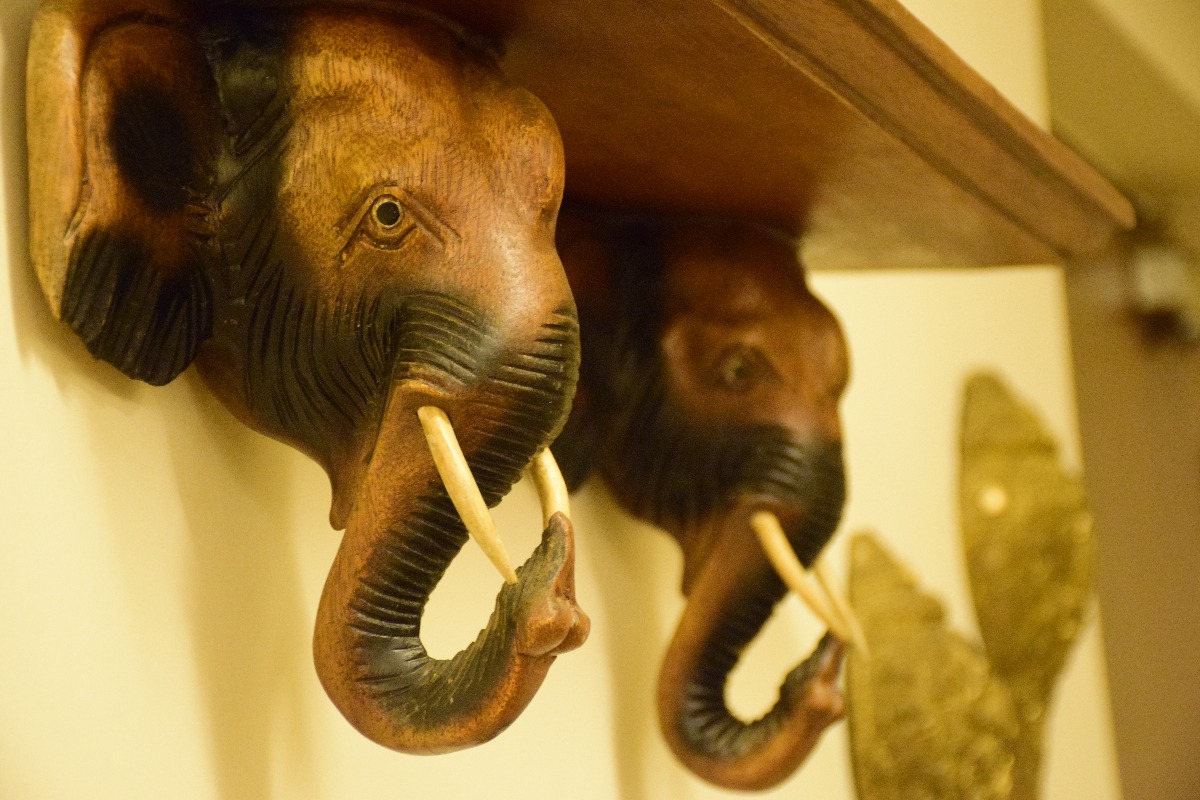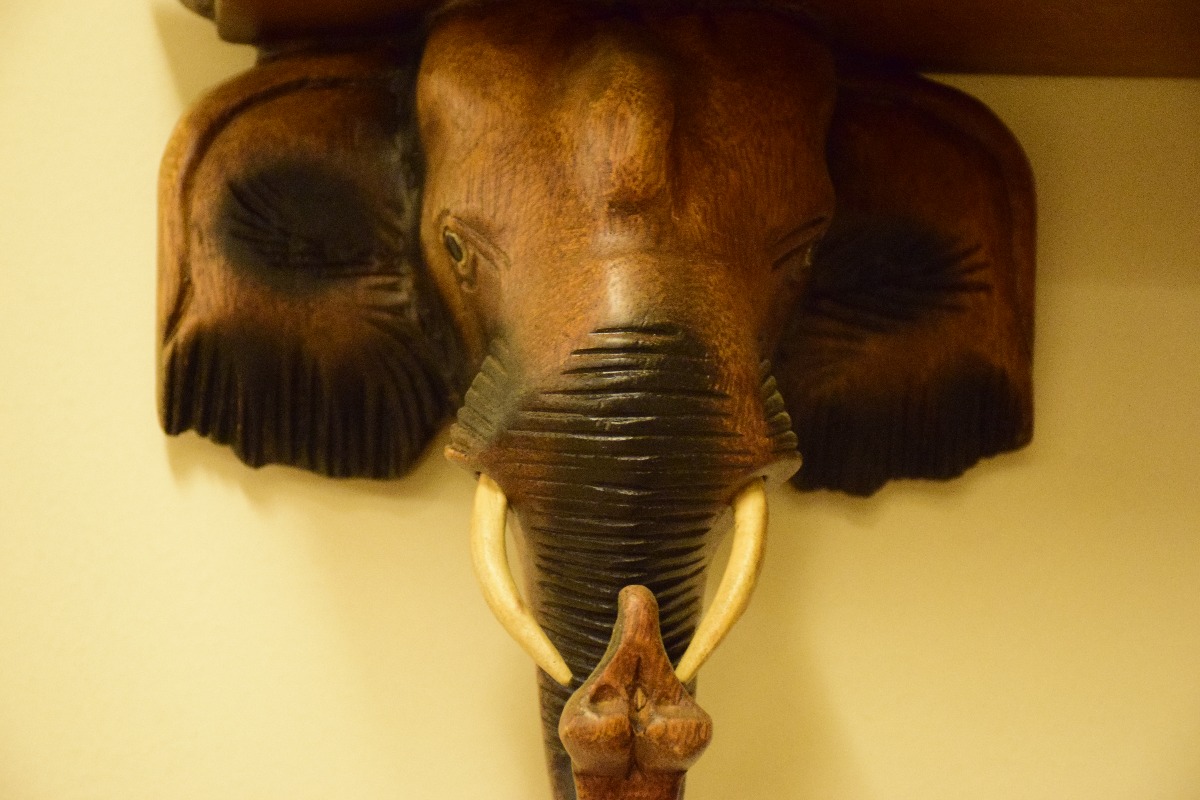 A close-up of one of the
elephant
head brackets that supports the shelf.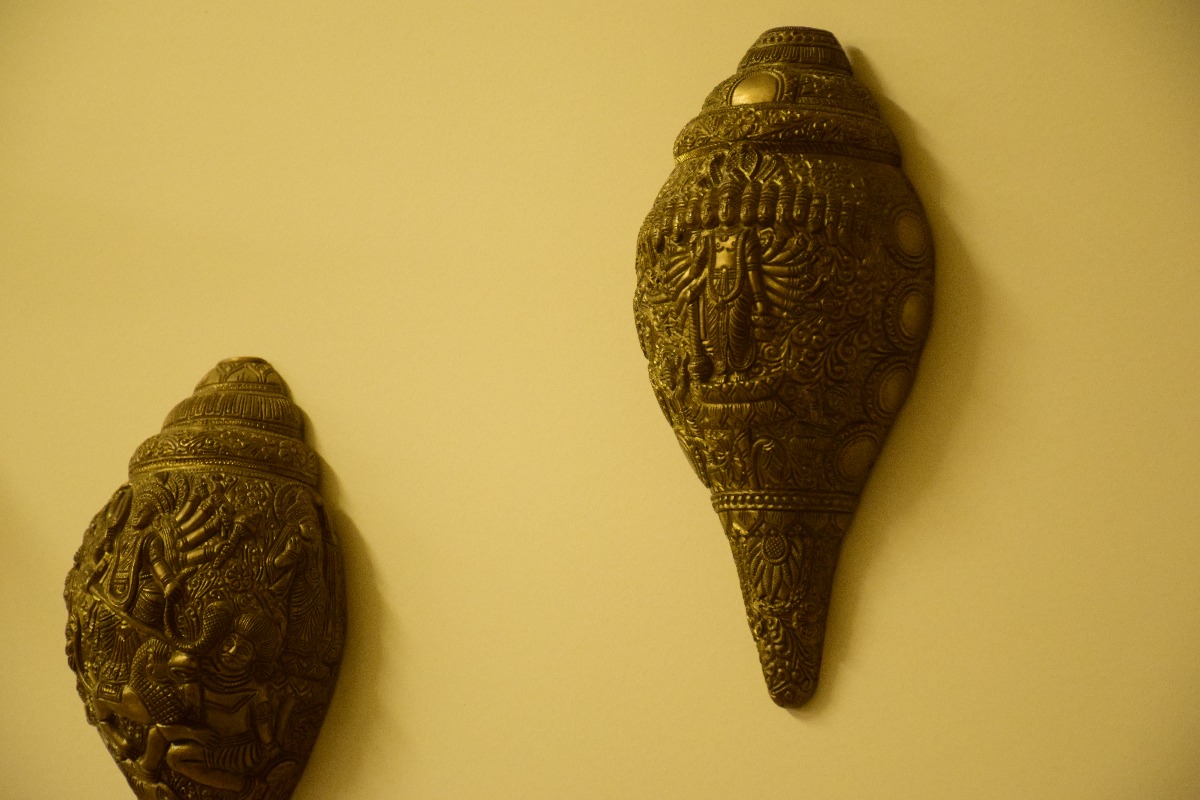 I have always been fascinated with conch shells - they are not only traditional, but also look quite
artistic
.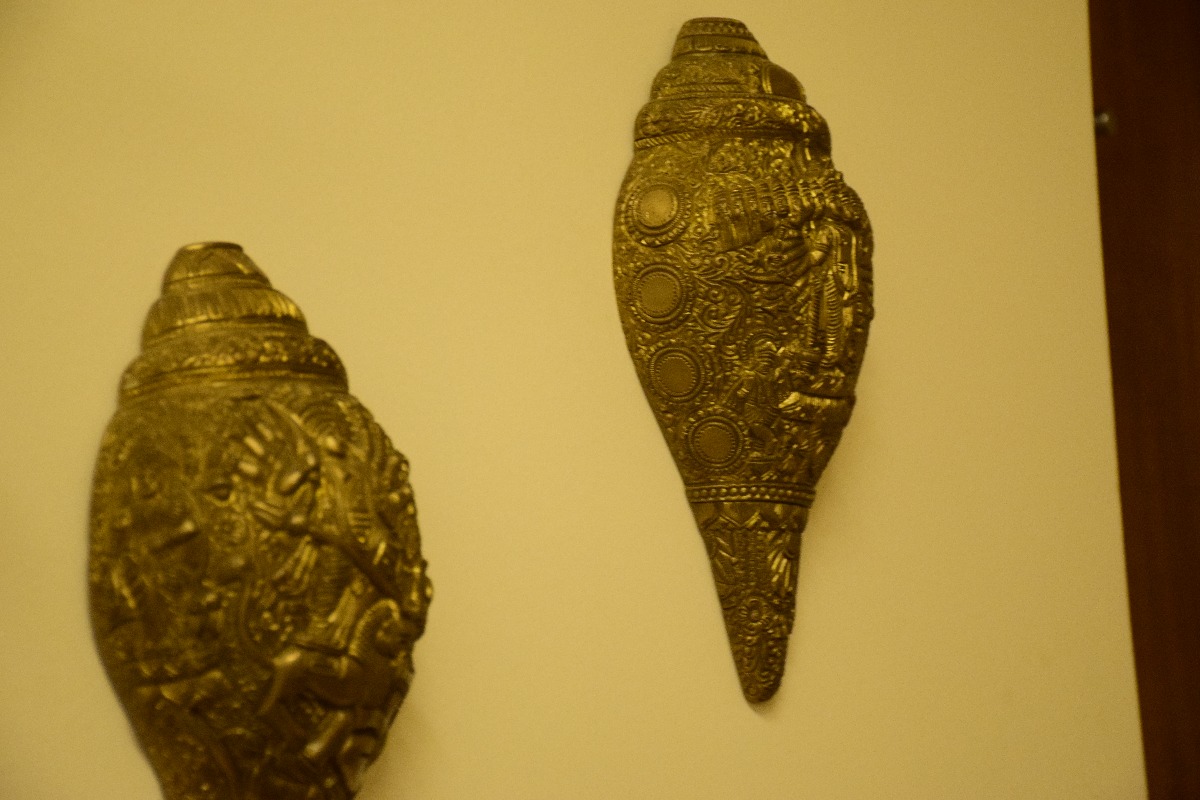 The shells have been arranged at varying heights, to draw the eye, and each conch shell tells a story....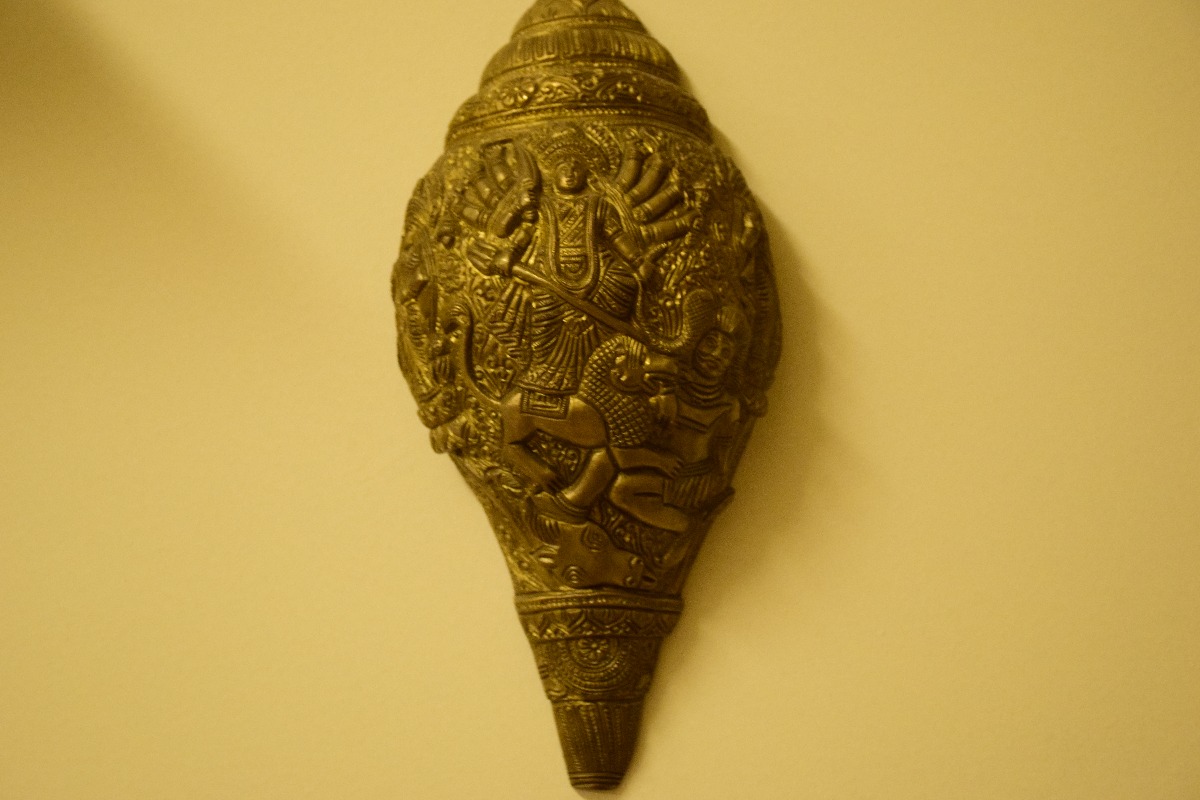 The one to the right, mounted higher up, depicts the Goddess Durga's manifestation as Mahishasura Mardini, where she annihilates the buffalo demon Mahishasura, thus establishing peace; its a tale of the triumph of good over evil!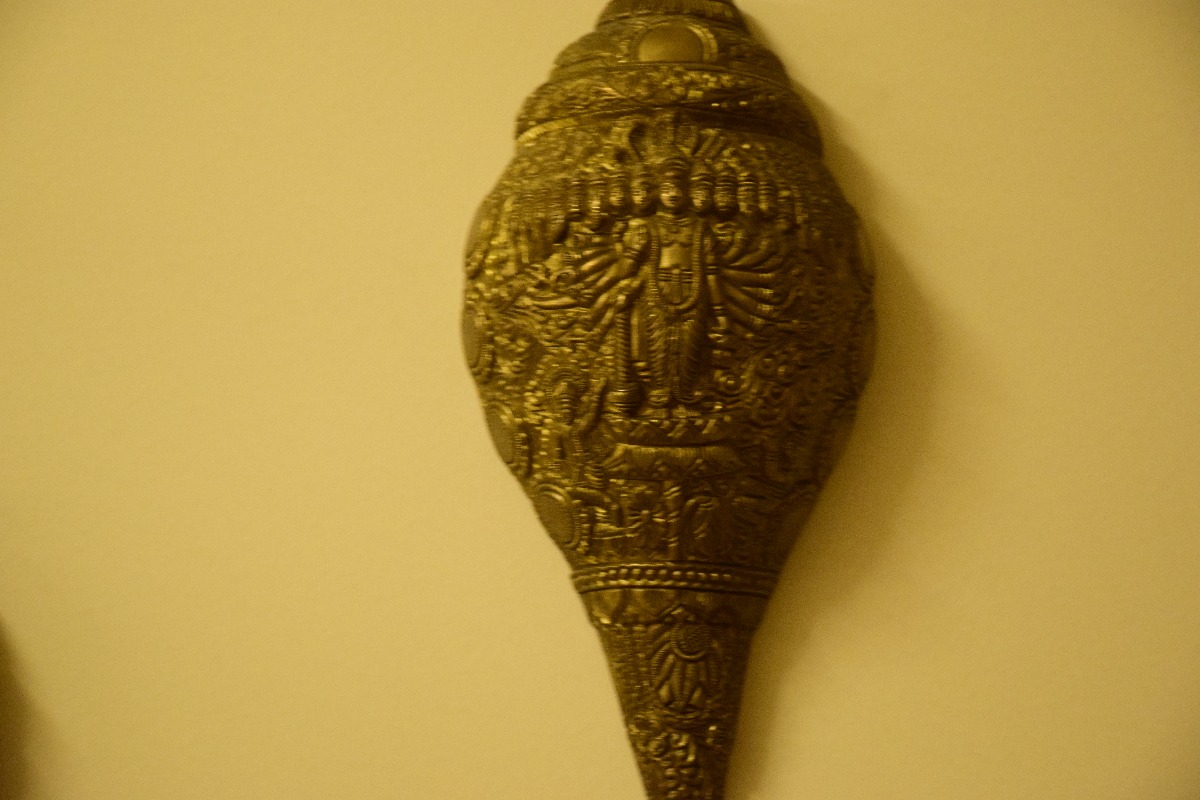 The second conch, placed lower,
beautifully
depicts the "Dashavatara" or the ten incarnations of the Lord Vishnu, namely - Matsya, Kurma, Varaha, Narasimha, Vamana, Parshurama, Rama, Krishna, Buddha, and Kalki.
This foyer is
certainly
one of my zen zones! The combination of traditional Indian
artifacts
that artfully tell a story and a more
Oriental
influenced piece, in the Buddha, make it culturally cosmopolitan! Which part of your home is your zen zone? Do let us know!