There's a slight nip in the air, the celebrations have erupted in all their grandeur, friends and families are reliving old memories, the sky is brilliantly lit up with sparkles everywhere, and laughter and banter are the toast of the hour. Its 'That' time of the year again - Yes, Diwali is here!
HomeTriangle.com's "Homeowner Styles" series features contributions from style-savvy homeowners who open the doors to their home to welcome the HomeTriangle audience and share their thoughts and ideas about the special spots in their homes and the aesthetic elements that came together to craft one of a kind decor and interiors!
Showcased in this article, c
ontinuing from Diwali Decor Ideas Part 1, are a couple more Diwali decor ideas curated by Neha Agarwal
for absolutely stunning Diwali decor. Find inspiration in her decor ideas and recreate them for your own home and interiors!
Diwali Decor Idea
3 : Little Ganpati, Lotus Candle Votives, & Seasonal Flowers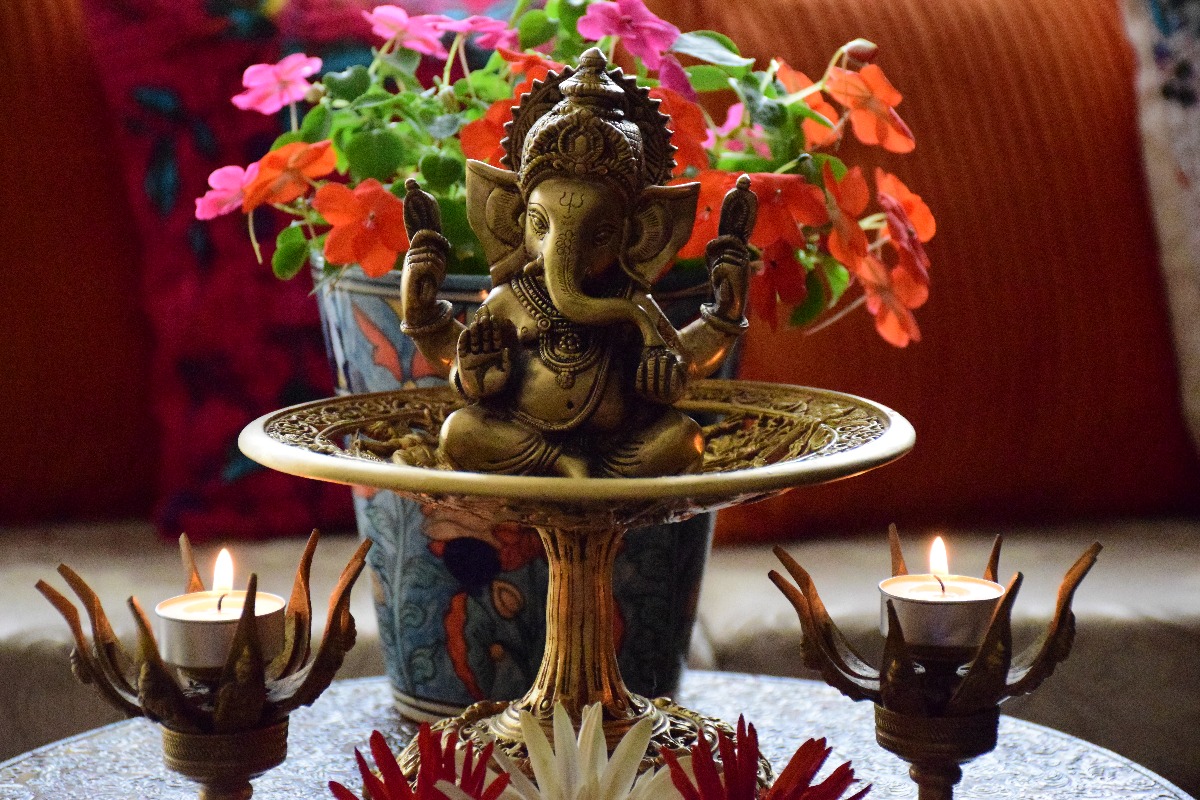 Yet another eclectic setting for Diwali. Featured here - a small brass Ganesha idol sitting pretty on a Renaissance era-inspired round brass stand, two small lotus candle holders, and bright, fresh flowers from the garden.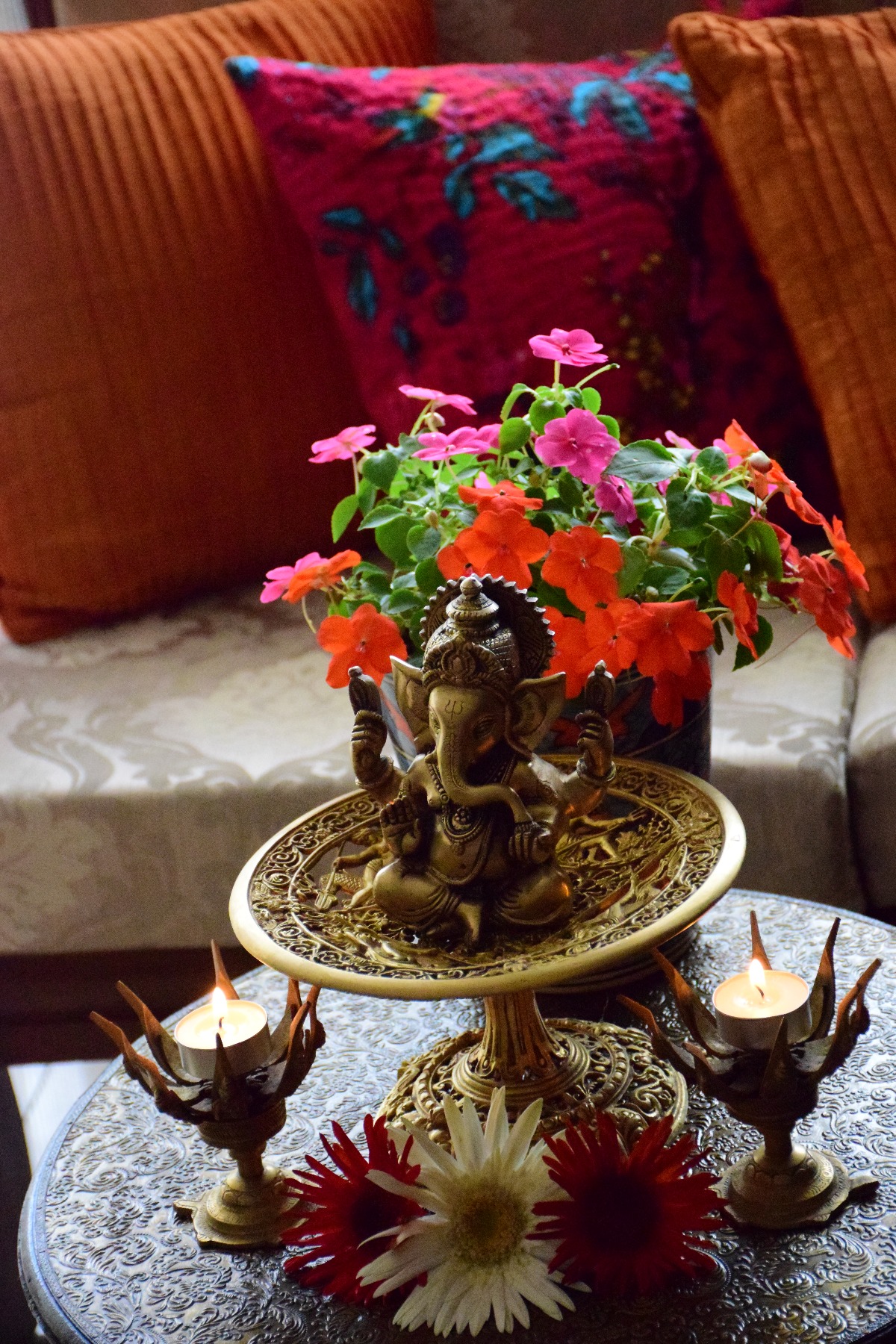 The brass Ganpati is offset beautifully against the warm fuchsias and orange hues of the cushions and the flowers in the backdrop. Bright gerbera flowers from the garden provide a much-needed color burst on this brass-sheet embossed end table.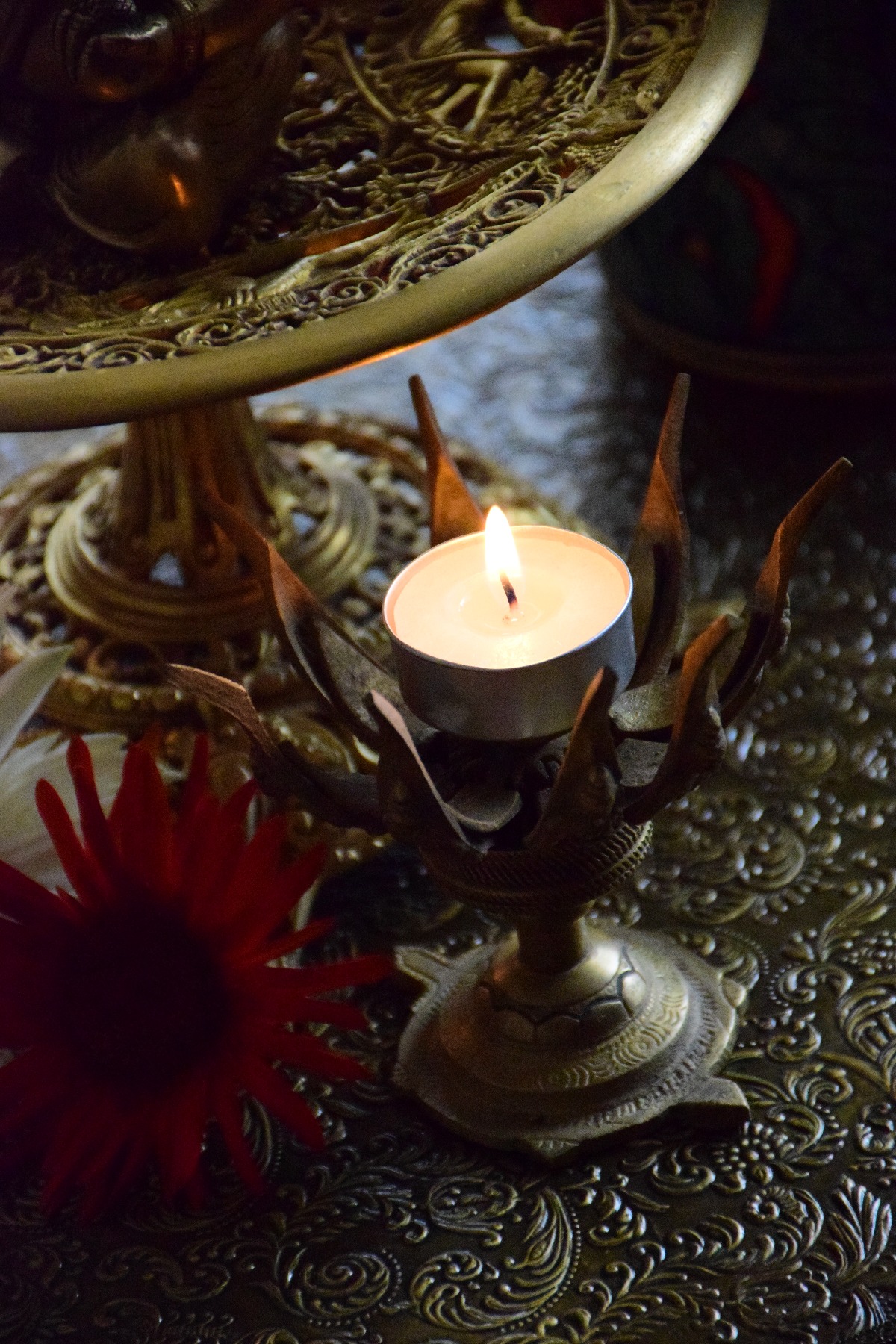 This candle holder is unique in the sense that its petals can open and close from a bud to a flower. Another interesting feature is that each of the petals is engraved with a small Buddha on the outside. A lovely confluence of Hinduism and Buddhism yet again!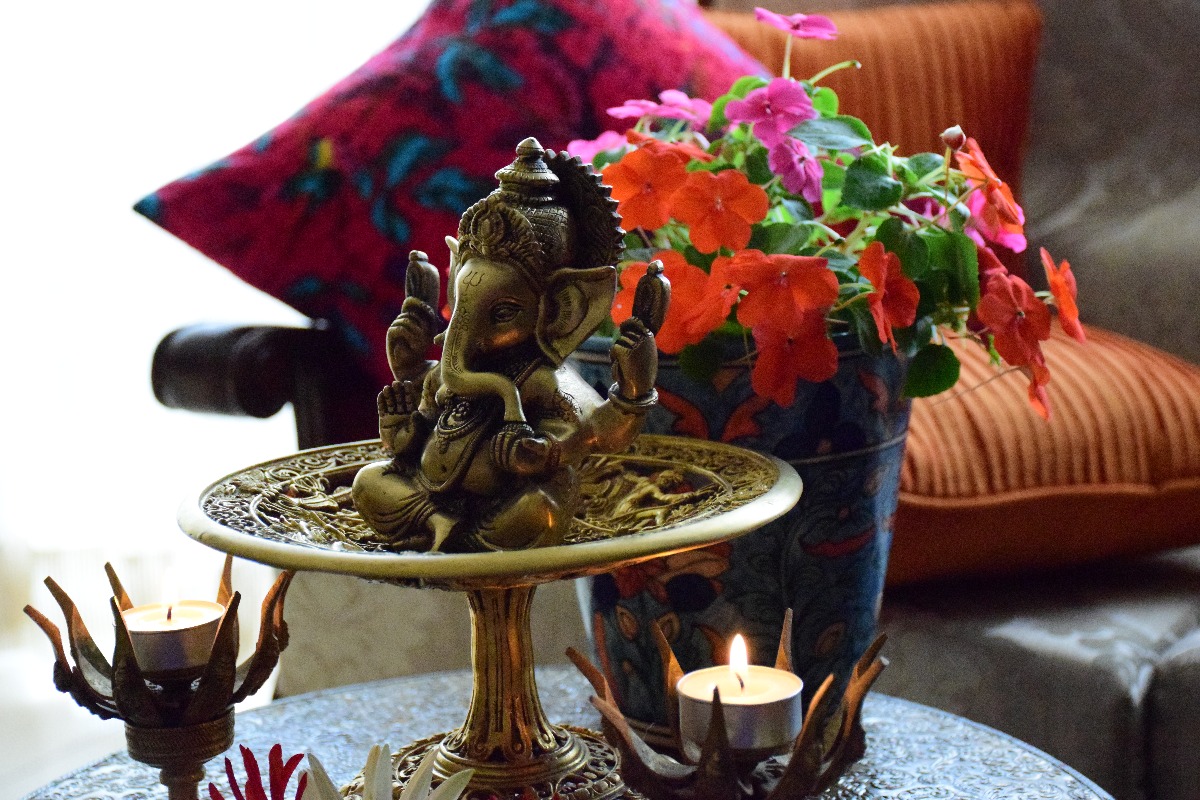 Another view of the decor set-up in my living room.
Diwali Decor Idea 4 :
Rustic Lanterns, Rose Petals, & Tara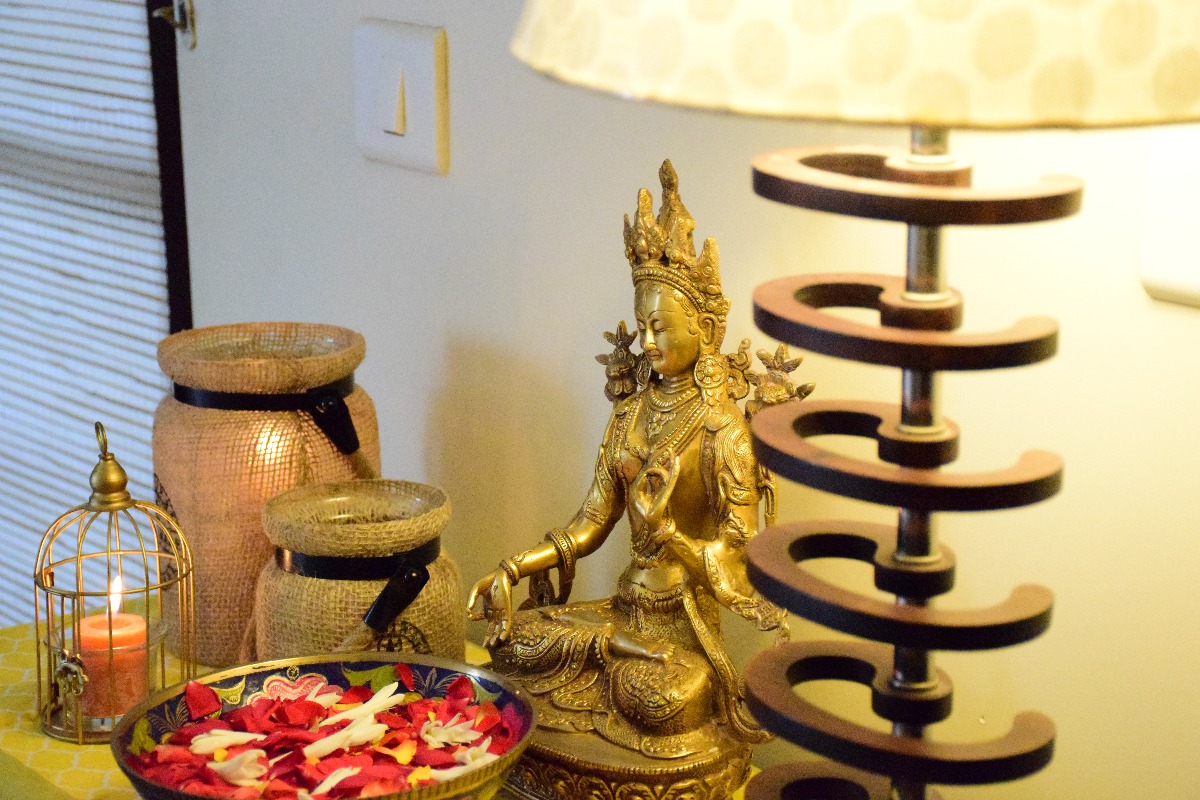 I shifted my focus from the living room to the bedroom for this one. I personally loved arranging the top of this chest of drawers purely because of the warmth and rusticity this set-up evokes!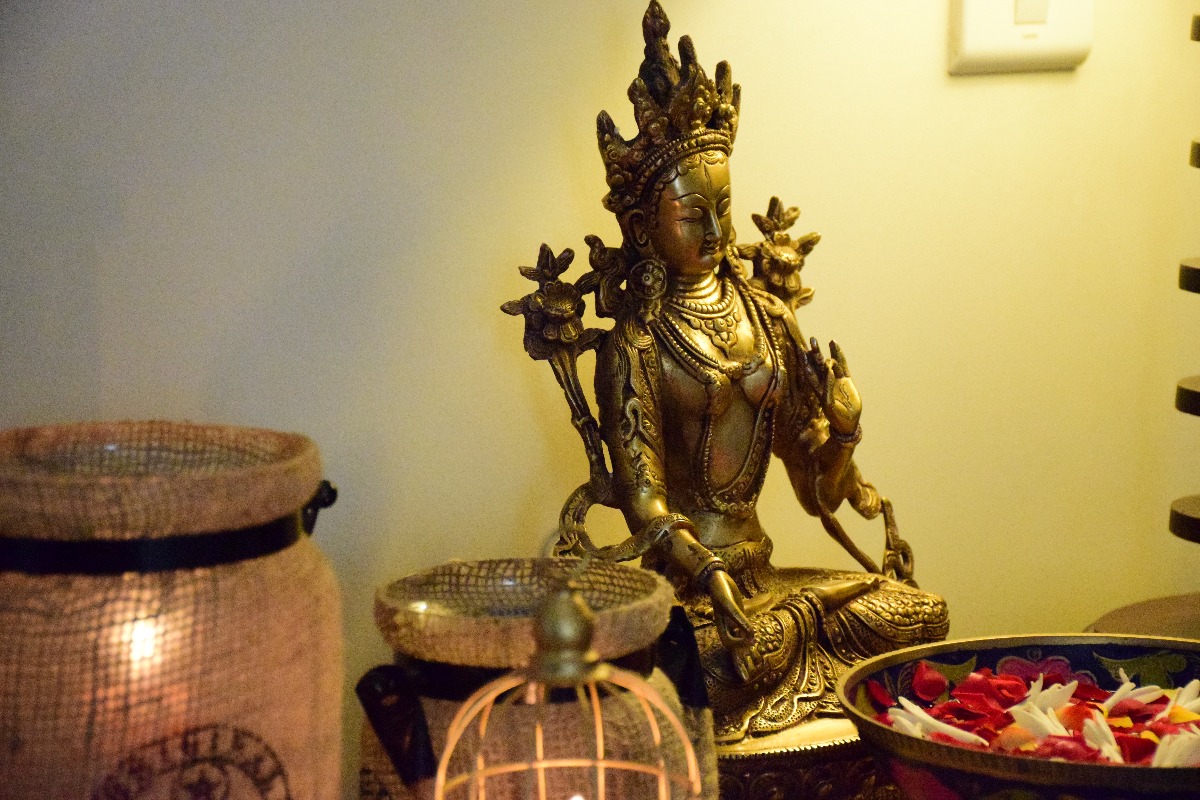 The brass Tara looks every bit spectacular under the soft light of the table lamp and the lanterns.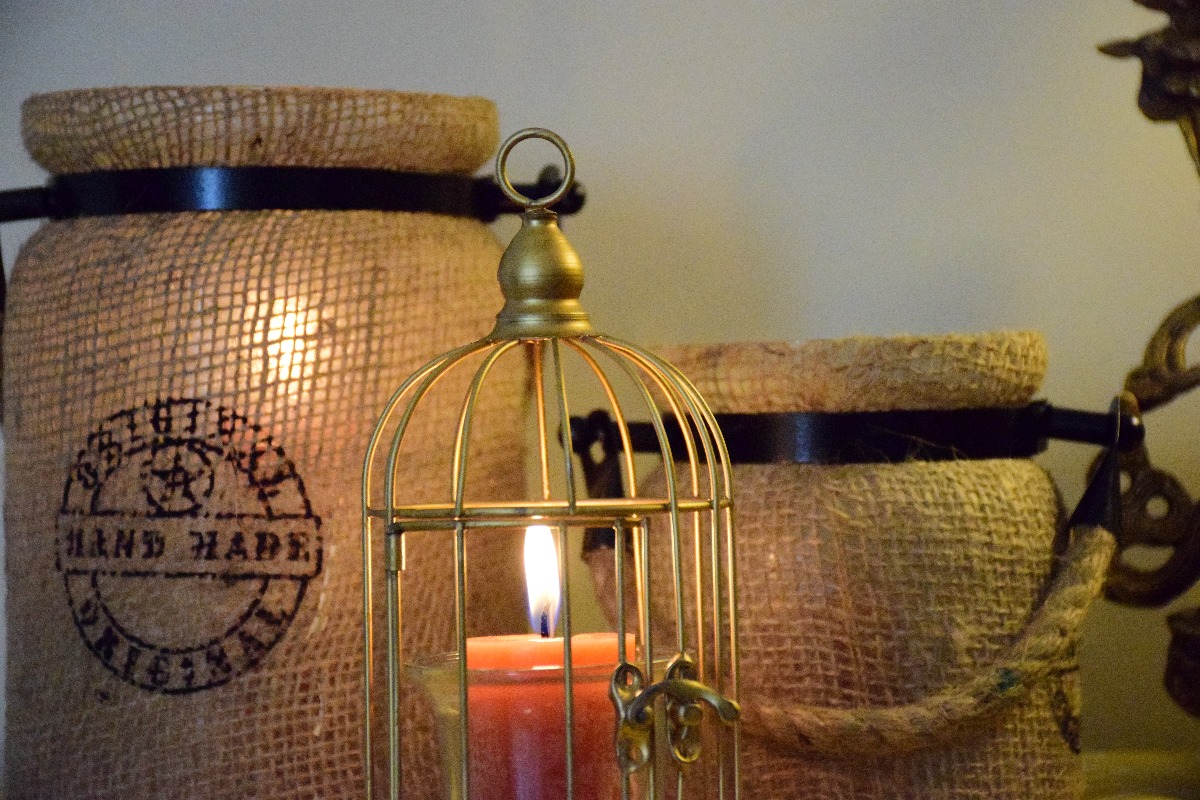 These burlap lanterns and the little birdcage votive remind me of a barn in the countryside - simple, rustic, and chic at the same time.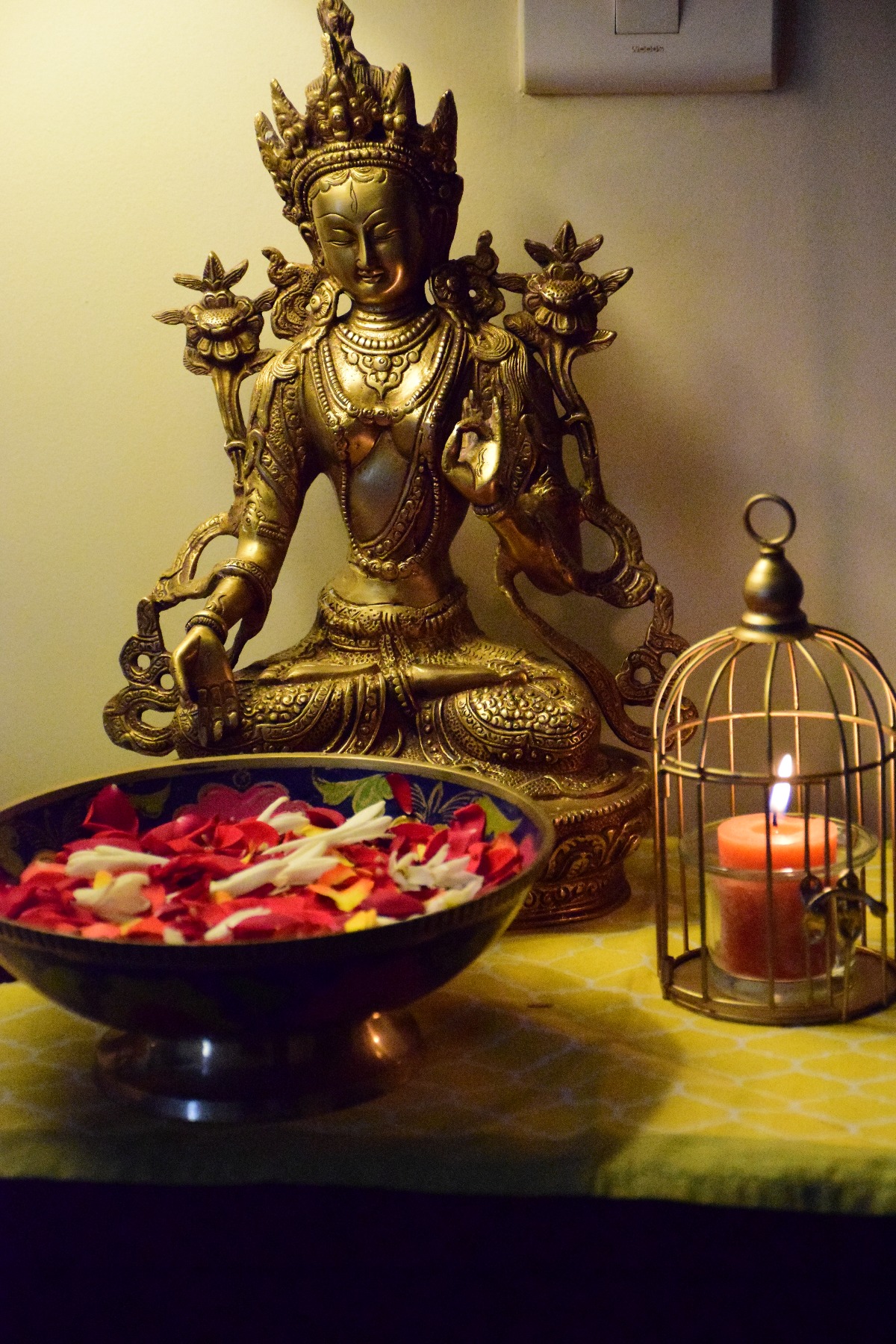 The colorful brass bowl with eclectic rose petals cuts through the monotonous metallic brass elements beautifully.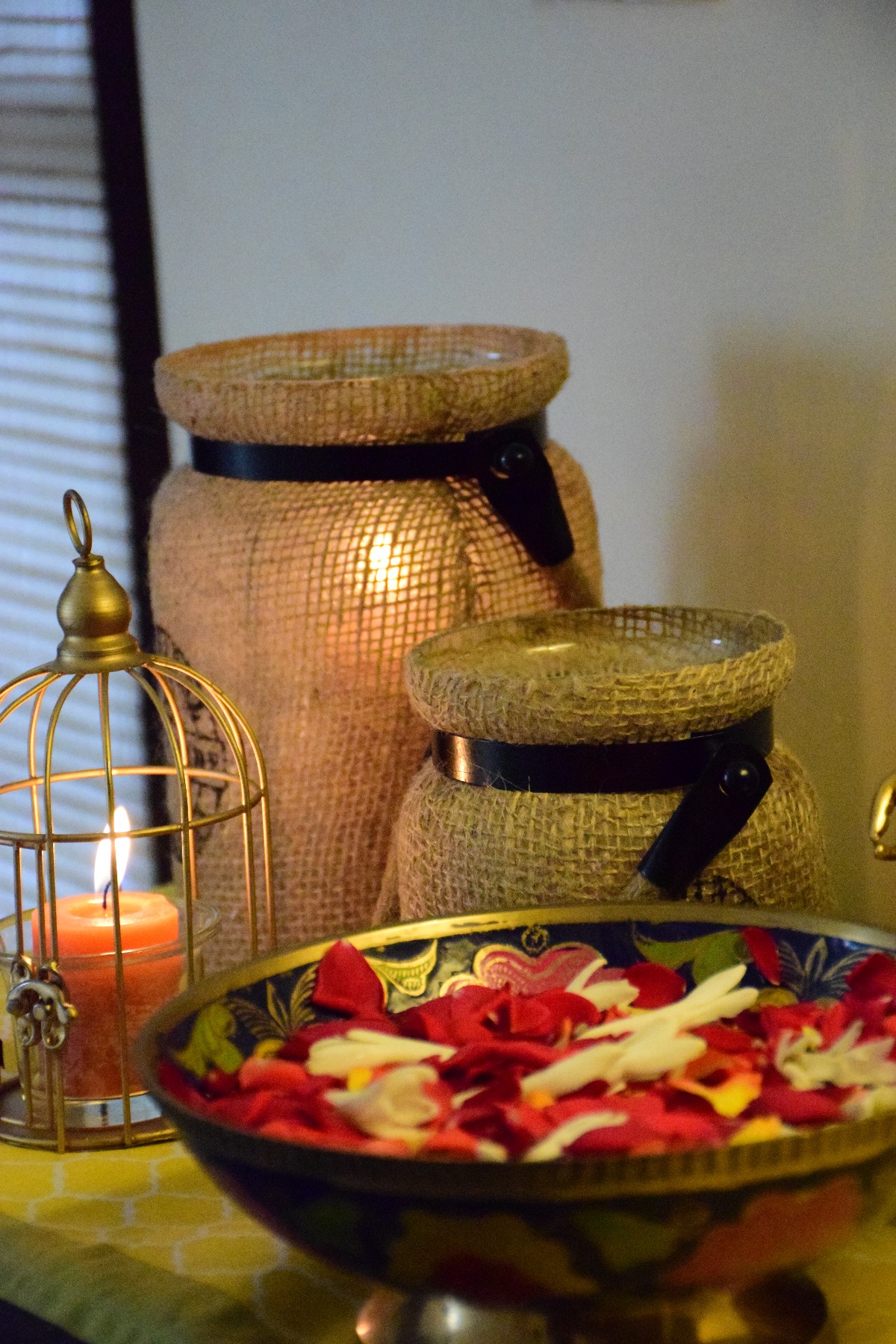 A pop of color to the bucolic lanterns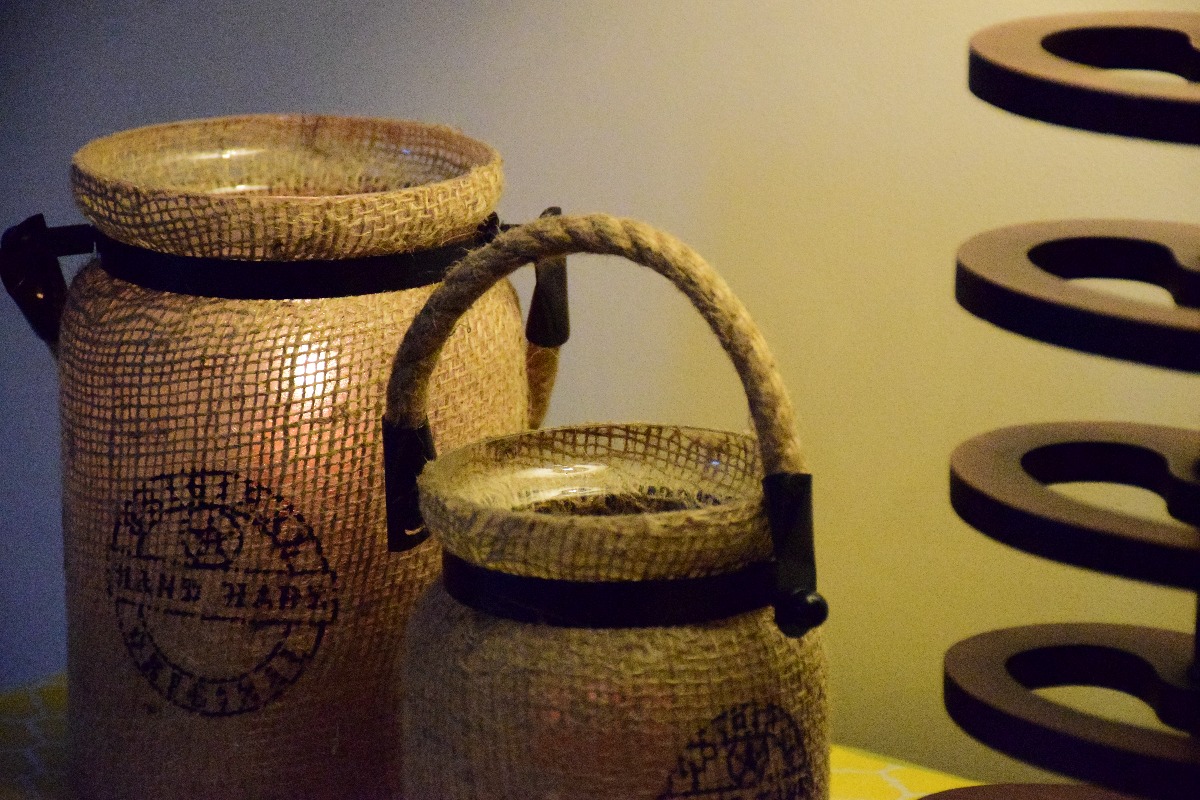 Close snapshot of the dimly-lit burlap lantern

s
While I loved organizing and mixing and matching every decor element for interior decor for Diwali this time around, a good spring cleaning before Diwali does makes every room sparkle and a cleanroom is a perfect backdrop for all my ideas - from traditional to modern, rustic to urban, in eclectic or dull tones, with an ethnic or quirky style. We hope you found them inspiring.
Happy Diwali from the HomeTriangle team!