Actor and producer John Abraham has chosen a home befitting a Bollywood star. Hailing from Kerala, India, this former model is best known in the West for starring in Water, which was nominated for the Oscar for Best Foreign Language Film in 2007. He has also appeared in numerous other films, including 2013's Madras Cafe, which he also produced.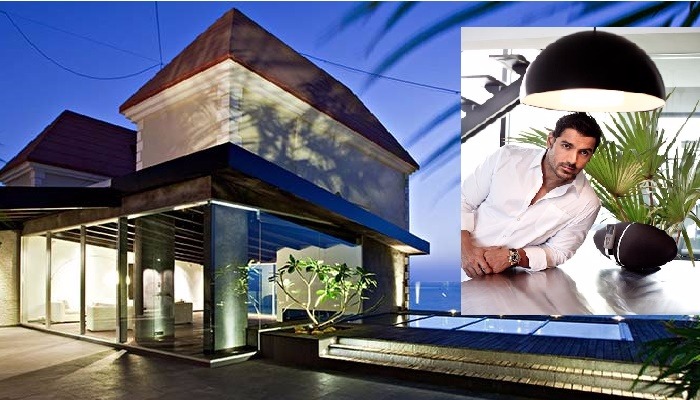 As a rising star of cinema, it makes sense that Abraham is living high in the clouds: known as the Villa in the Sky, the flat comprises the two uppermost storeys of the building and looms over the Arabian Sea. The expanse of blue is only separated from the vast terrace by clear glass panes, which are also used to subtly separate the exterior from the interior. The master bedroom, in particular, sits just on the other side of the glass, as if within reach of the sea.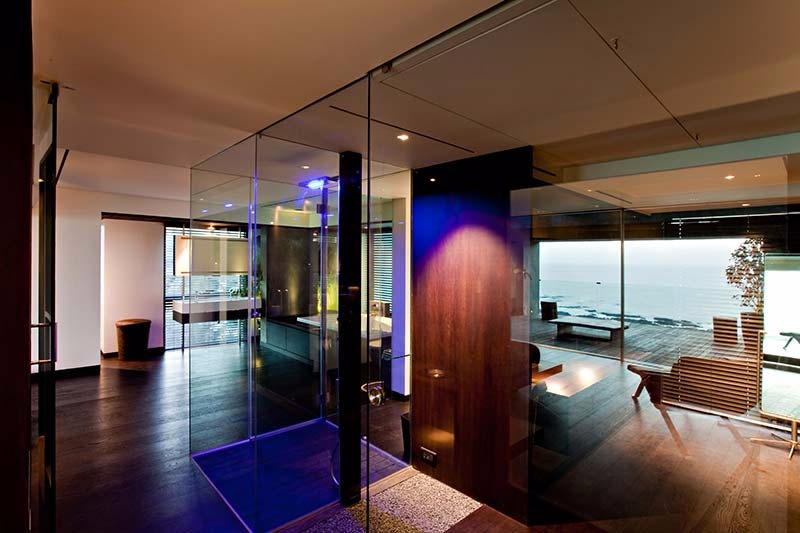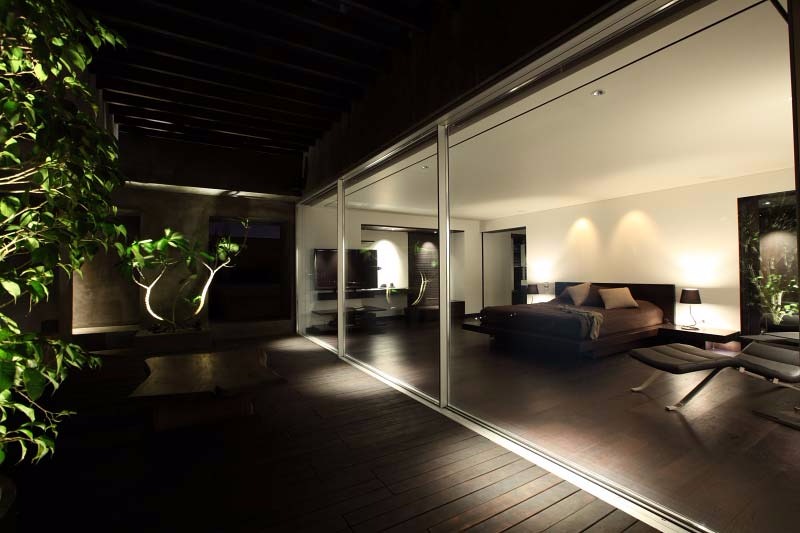 Inside, glass is also used in place of walls where possible, though the award-winning architecture and design is centred around an open-concept layout that allows sunlight and air to flow freely through the 370 square metres (4000 square feet) of space.
Abraham may be famous, but his taste isn't garish -- everything from the kitchen and bathroom to the main staircase are completely open and rendered in minimalist earth tones, with elements resembling natural wood or stone.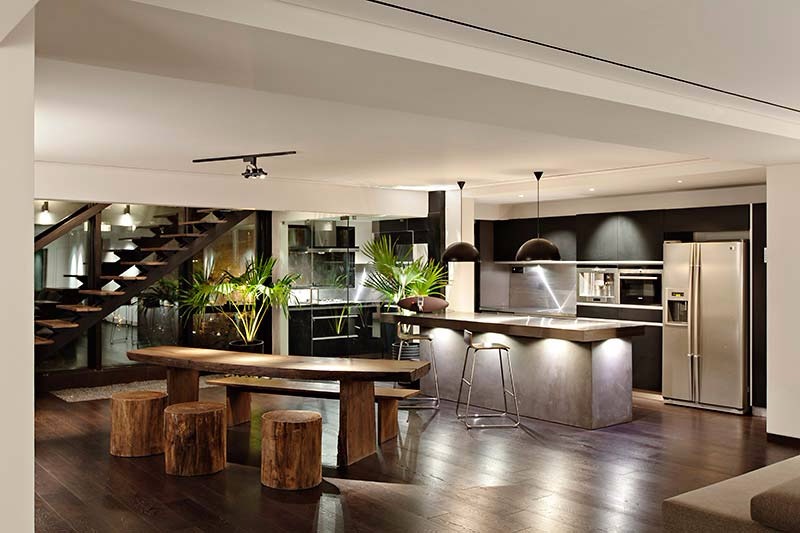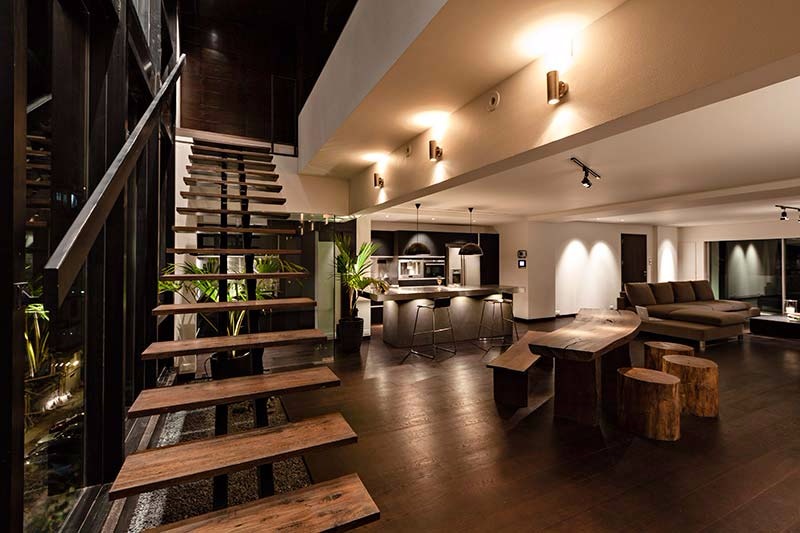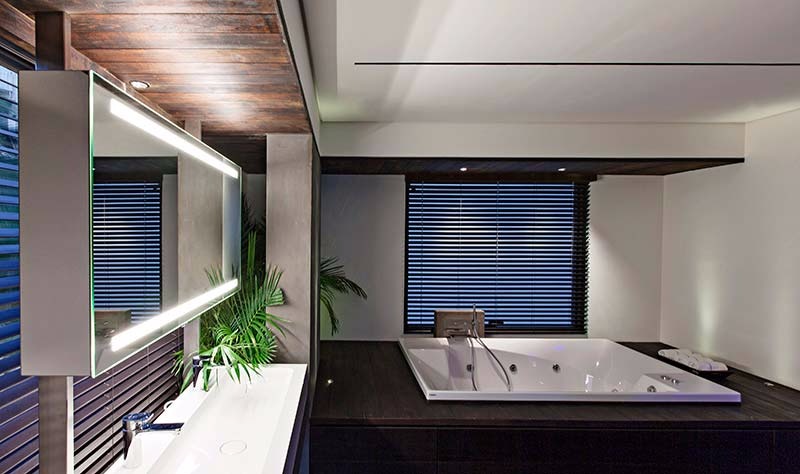 One imagines this Bollywood star feels right at home at night on the terrace, between the stars and sea.