HomeTriangle.com's "Homeowner Styles" series features contributions from style savvy homeowners who open the doors to their home to welcome the HomeTriangle audience and share their thoughts and ideas about the special spots in their homes and the aesthetic elements that came together to craft one of a kind decor and interiors!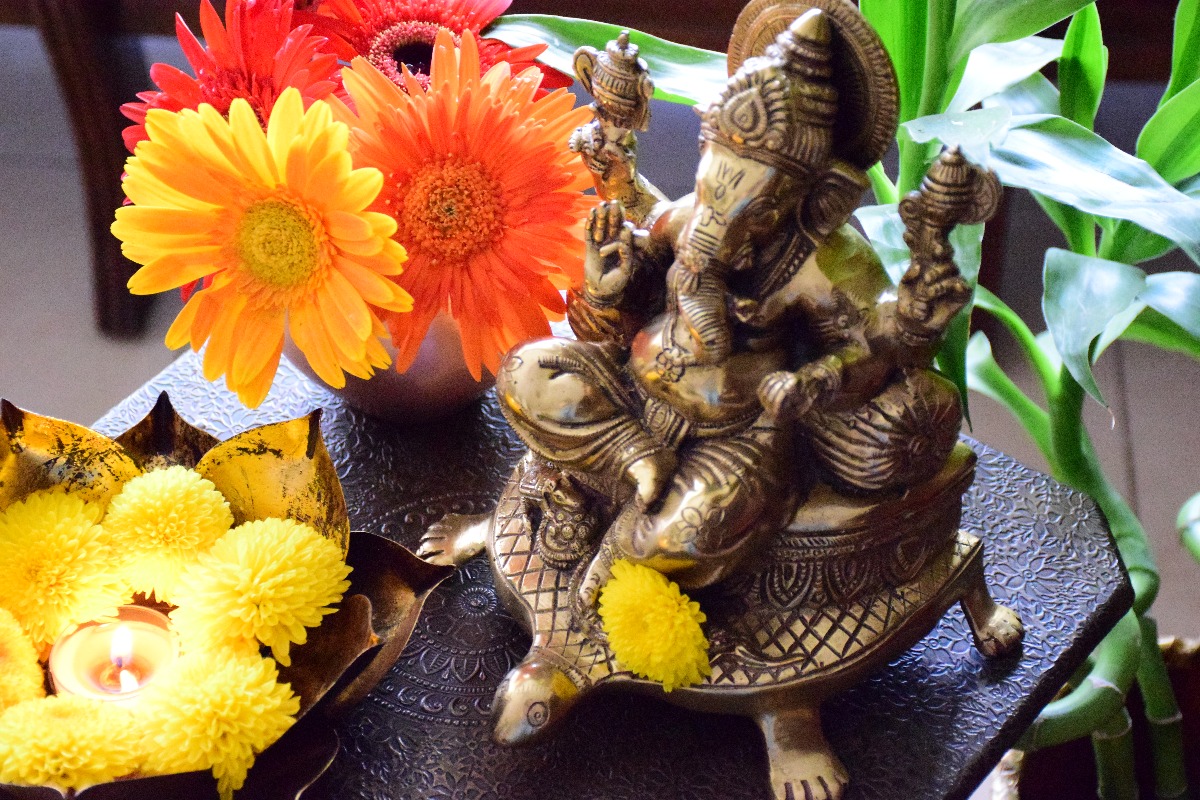 In this article Neha Agarwal showcases the first 2 of her many ideas for absolutely stunning Diwali decor. Find inspiration in her decor ideas and recreate them for your own home!
Its 'That' time of the year again - Yes, Diwali is here! After the spring
cleaning
is done, I
love decorating my home in tasteful Diwali decor every year! Tea-lights, flowers, floating candles, quirky lanterns are the showstoppers on the Diwali day. Here are 2 decor settings for the 2015 Diwali festival season.
Diwali Decor Idea 1: Ganesha, Traditional Copper-ware, Bamboo Shoots & Fresh Flowers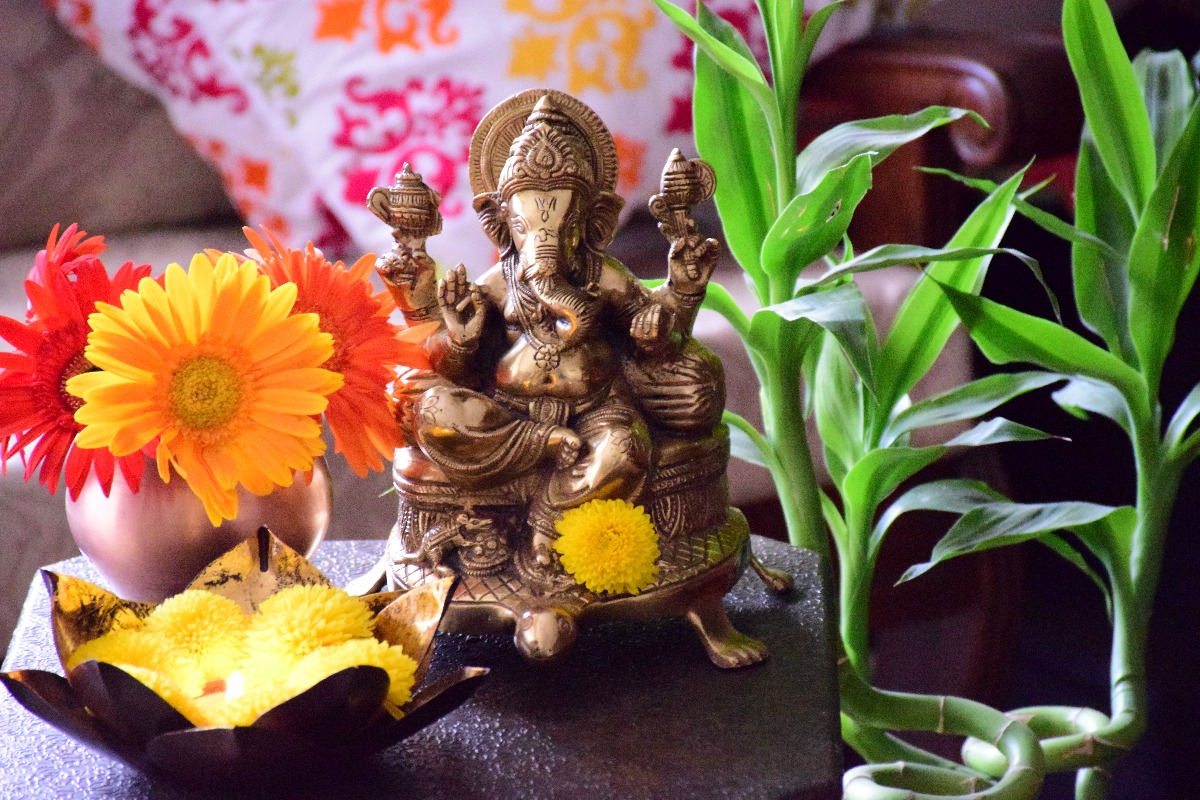 Vakratunda, Ekdanta, Vighneshwara, or just Ganesha - Lord Ganpati is always welcome in every household in India; from Ganesh Chaturthi to Diwali, celebrations of worshiping one of the most revered deities in the Hindu pantheon are in full swing! Featured here - a brass Ganpati idol riding a giant tortoise, Feng Shui lucky bamboo shoots, a traditional copper vessel with bright Gerbera flowers and a lotus shaped tea-light. Diwali is by far my favourite festival of the year and that's when I get creative, mixing and matching traditional and modern decor elements in my home for an enchanting look!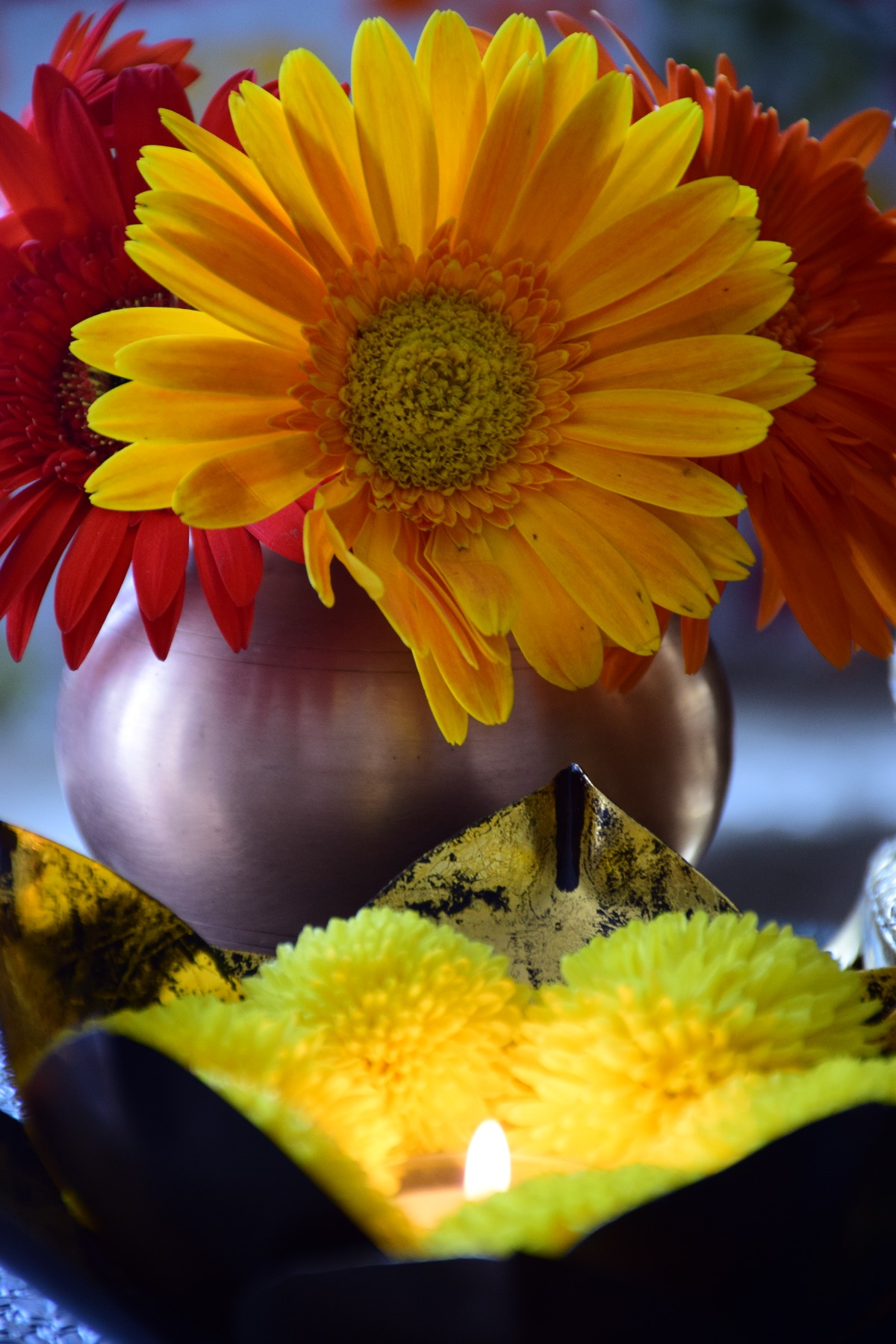 Bright Gerbera and Marigold flowers placed in a lotus votive holder provide a pop of
festival
color. The copper and brass lotus, with a tealight glowing within, complements the bright flowers splendidly.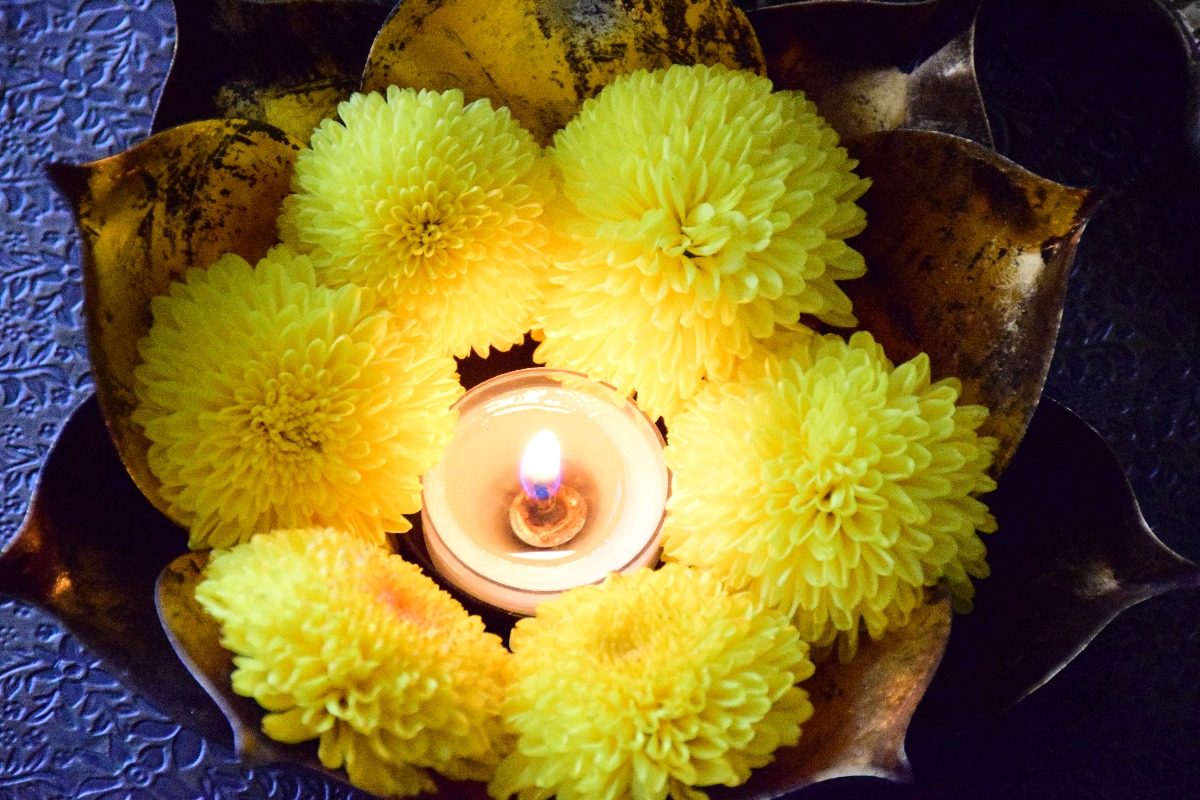 A close-up of the lotus tea-light
The lucky bamboo shoots add an interesting natural dimension to the setting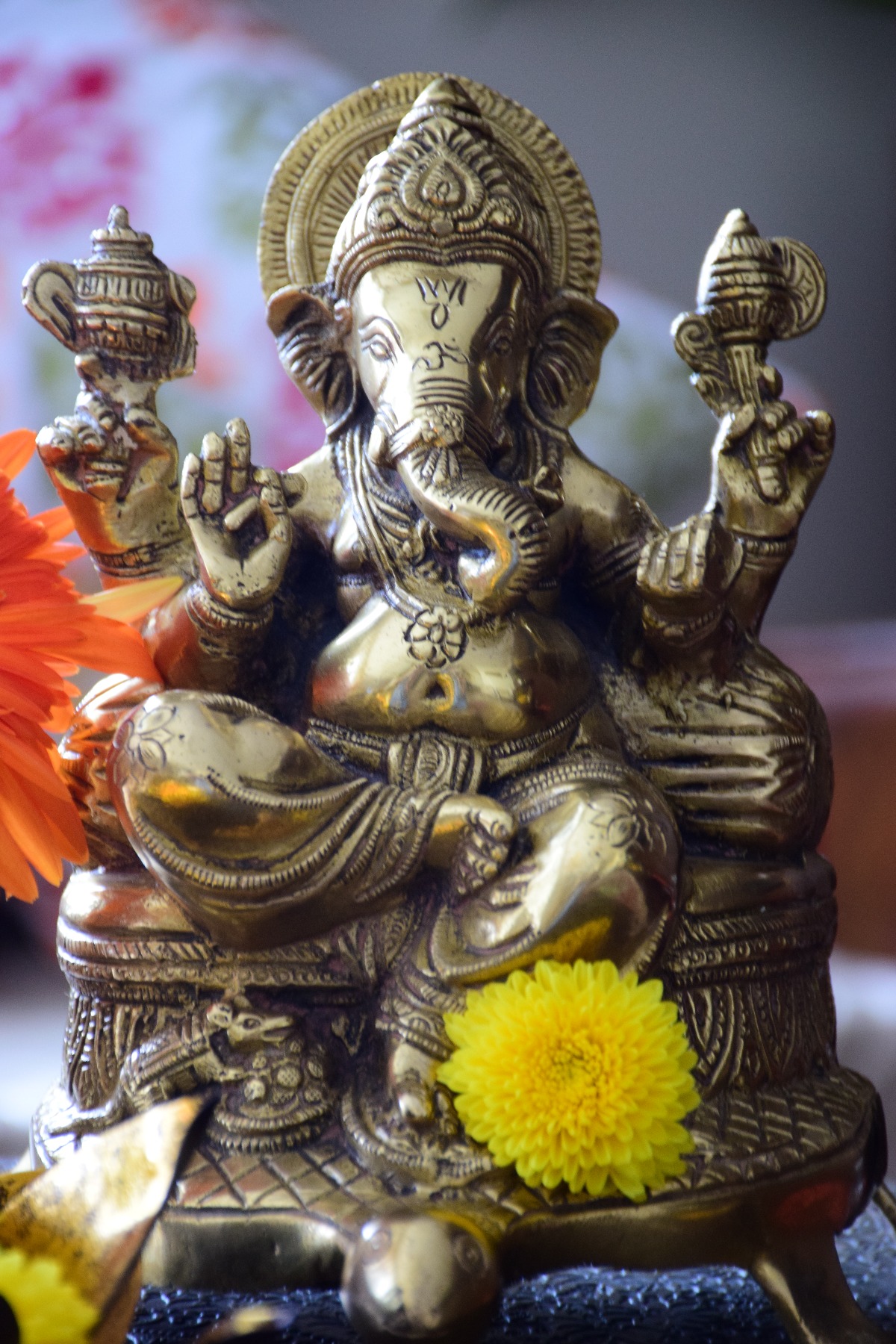 The giant tortoise (like the mouse) is one of Ganesha's vahanas/rides and is considered to be a good omen

Diwali Decor Idea 2: Traditional Dhokra/Warli Lamp, Meditating Buddha Idol & Bright Candle Holders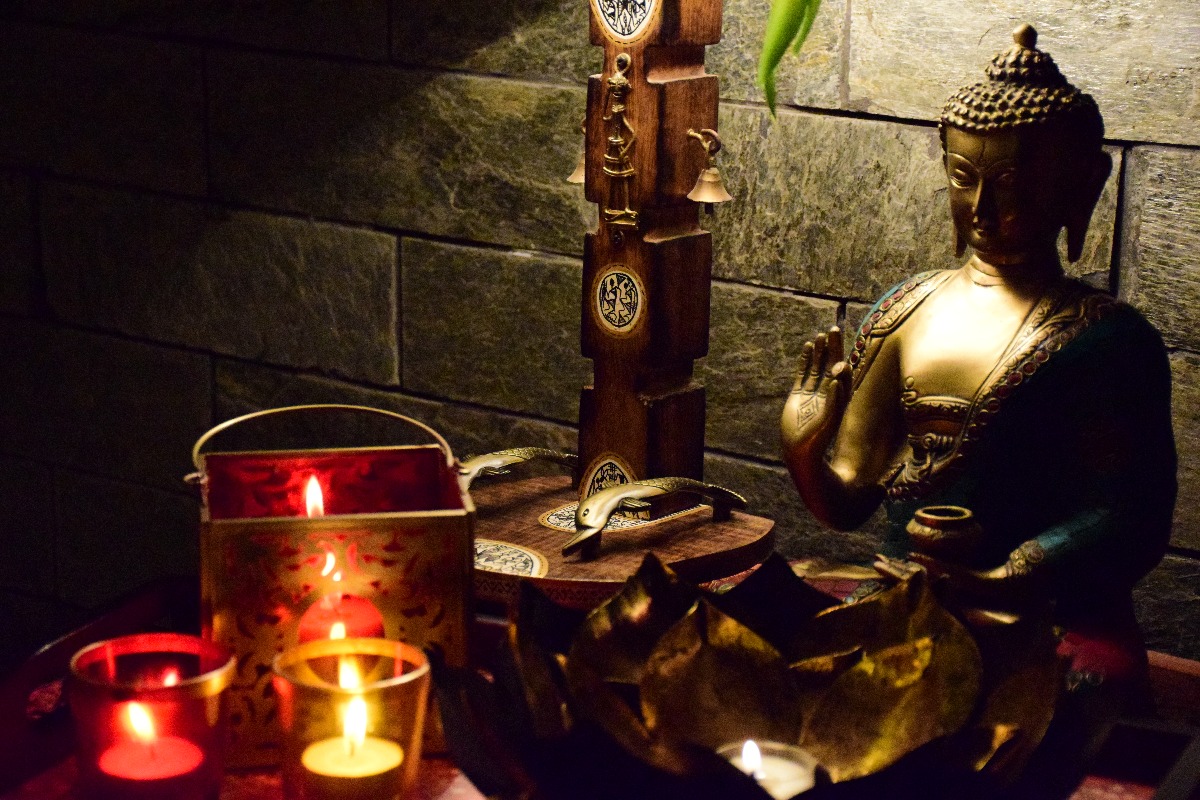 Soft light from the red Dhokra-Warli table lamp falling on the majestic Meditating Buddha, and candle votives in vivid colors are sure to light up my heart this festival season! The natural stone backdrop brings out the colors of my favorite idol and the votives beautifully.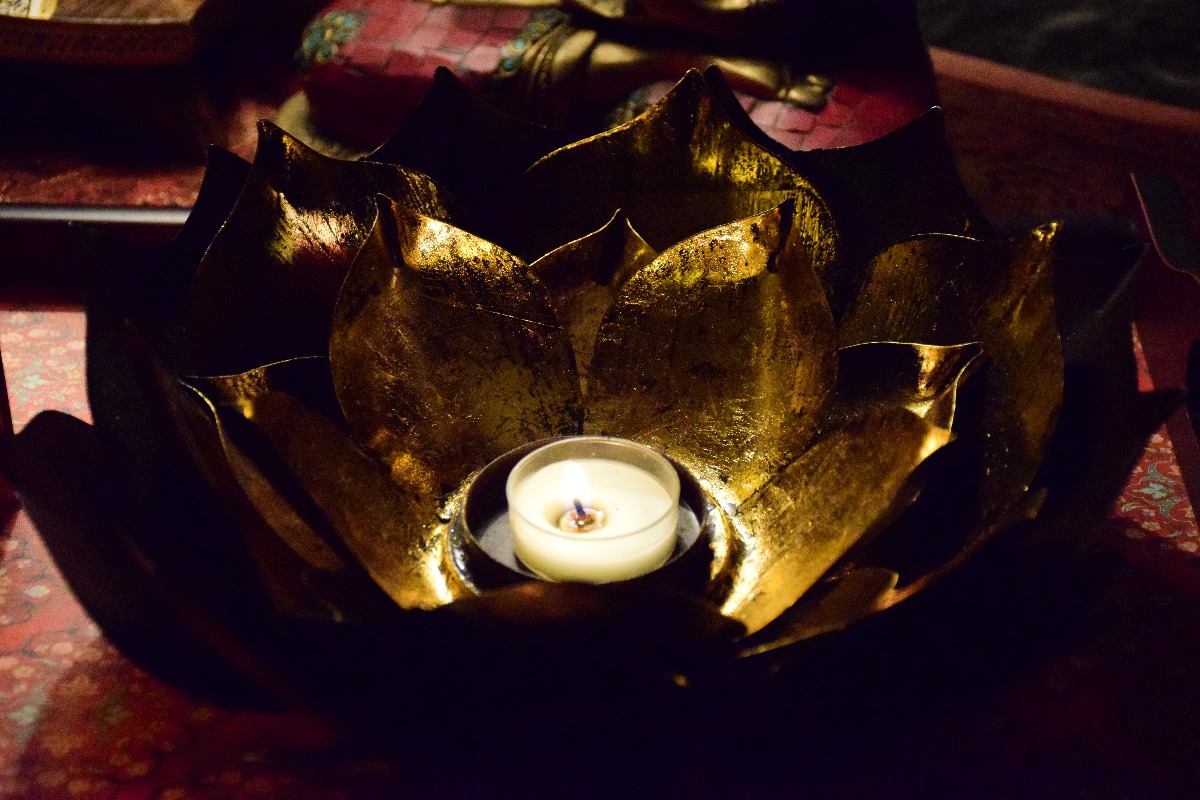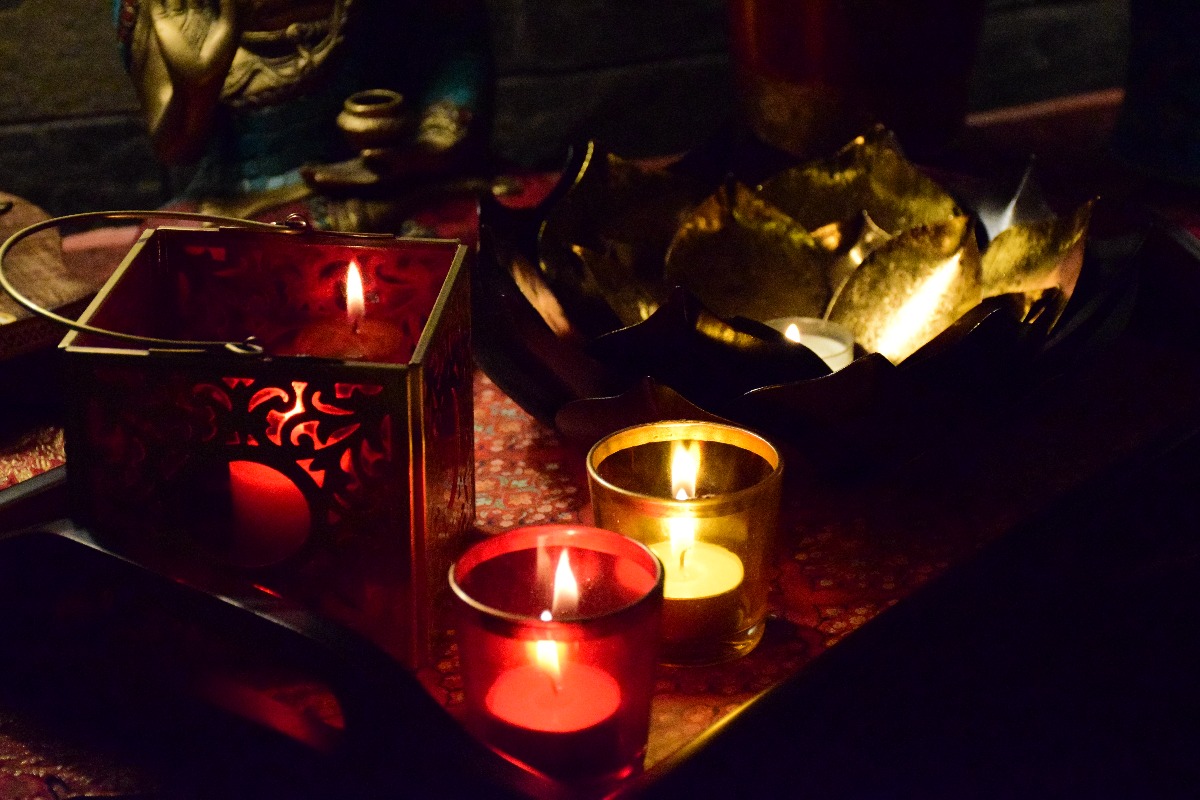 This Moroccan-styled glass/metal tea-light blends in perfectly with the other small candle votives and the damask motif dark red wooden tray beneath it.
I have used a slightly bigger lotus tealight in this setting. It looks beautiful and doesn't overwhelm the space on the cabinet.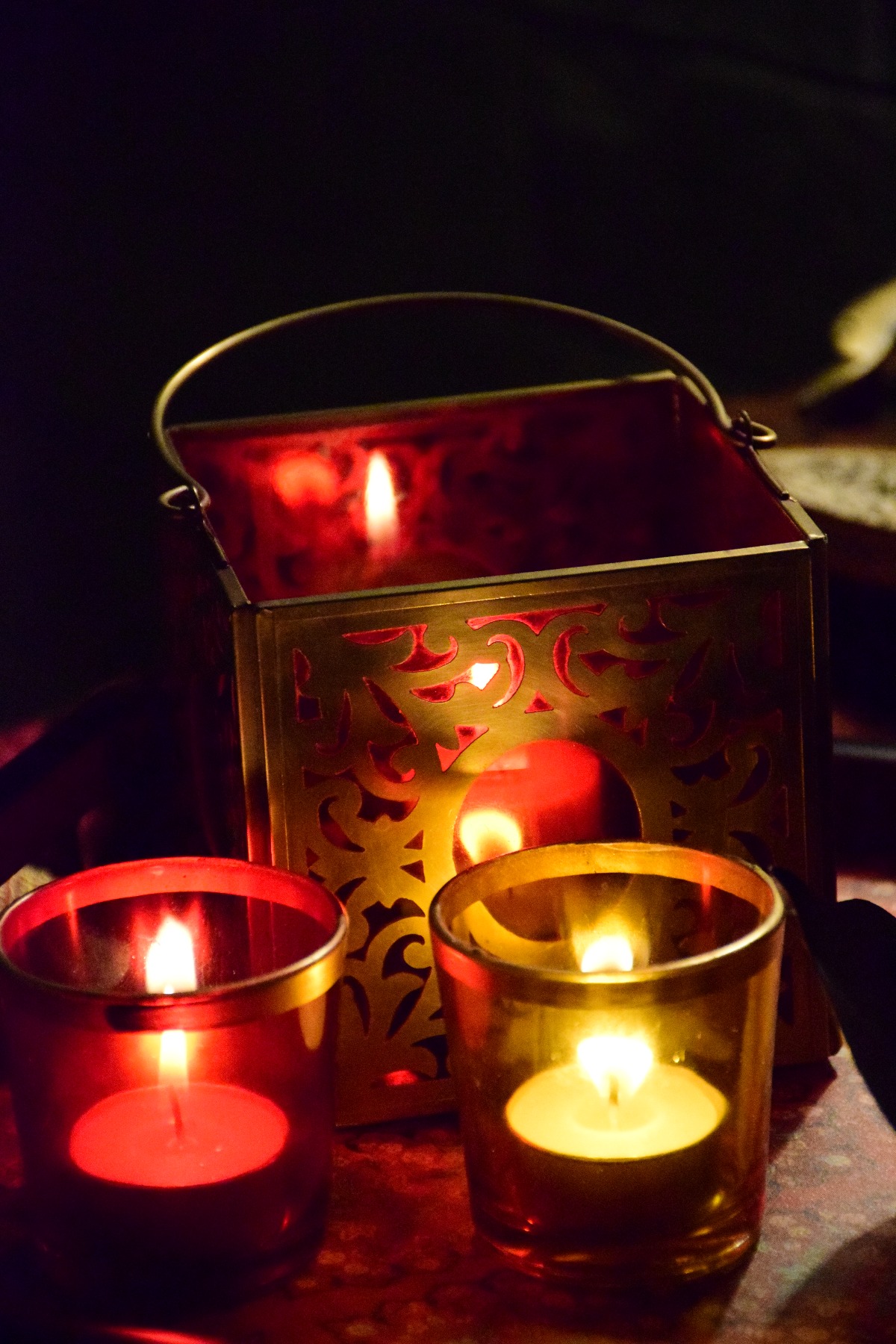 A close up of the glass candle holders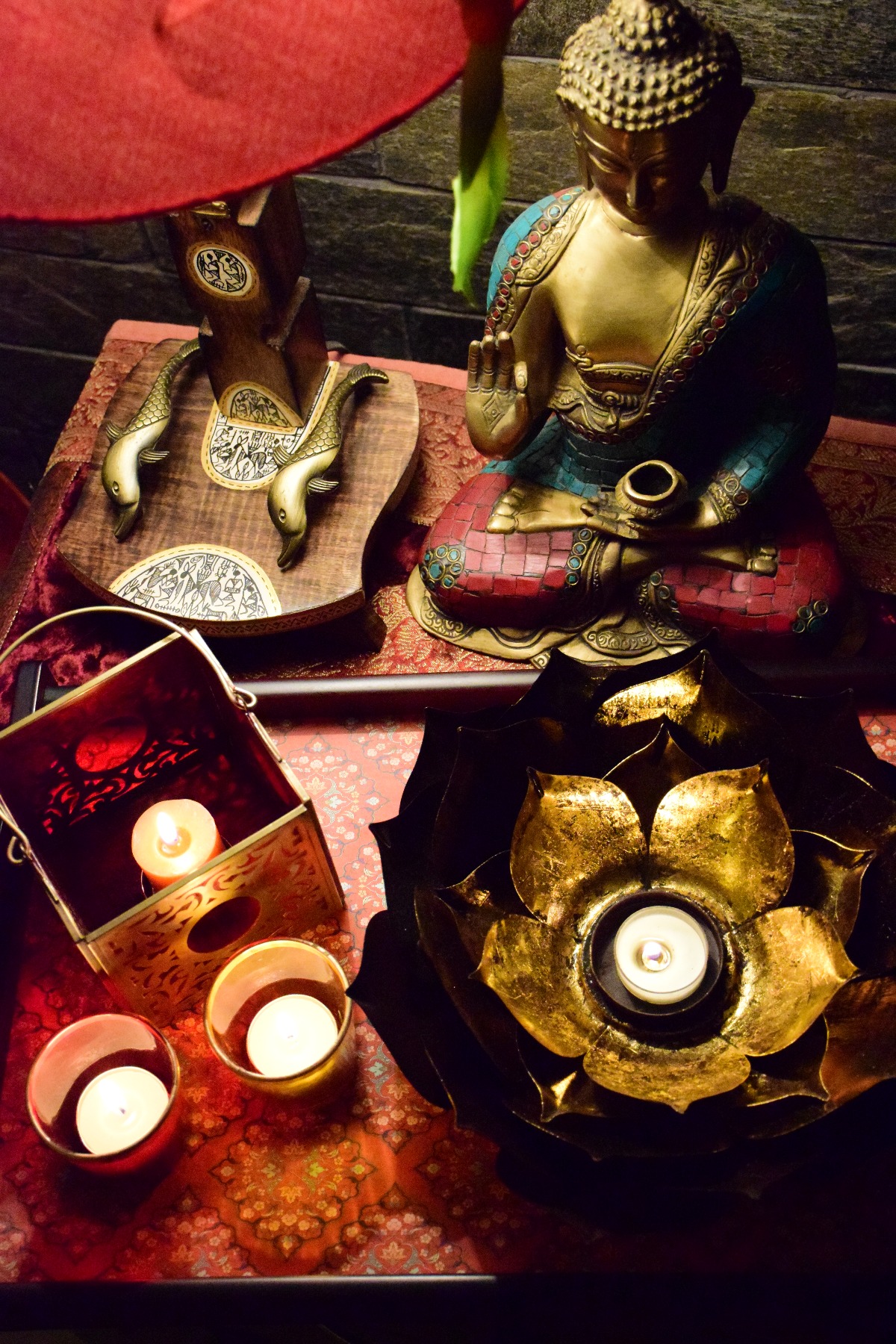 Buddha's peaceful aura, the rich colors and little sparkles of light from these stunning candle holders make for another aesthetically-pleasing Diwali setting!
Diwali, for me is a beautiful festival where I follow the customs and traditions handed down through the generations like spring cleaning my home to sparkling and decorating with rangolis, floating candles, and flowers, bright colors, and lights. More than anything else, its a celebration of families and friends coming together, laughing and relishing homemade delicacies, and essentially having a great time together! Start by cleaning your home or
hiring a professionalcleaner
to clean it for you, and then use these ideas as inspiration to create your very own festive decor.