Use flowers to create festival flower
decorations and bring vibrant color and fragrant allure into your home!
Take a little time and smell the roses! Most Indian homeowners, in various parts of the country, use the inherent exuberance of colors and flowers for their homes to come alive!
Here a few inspirational ideas to get you going.
Home Flower Decoration - Urli Update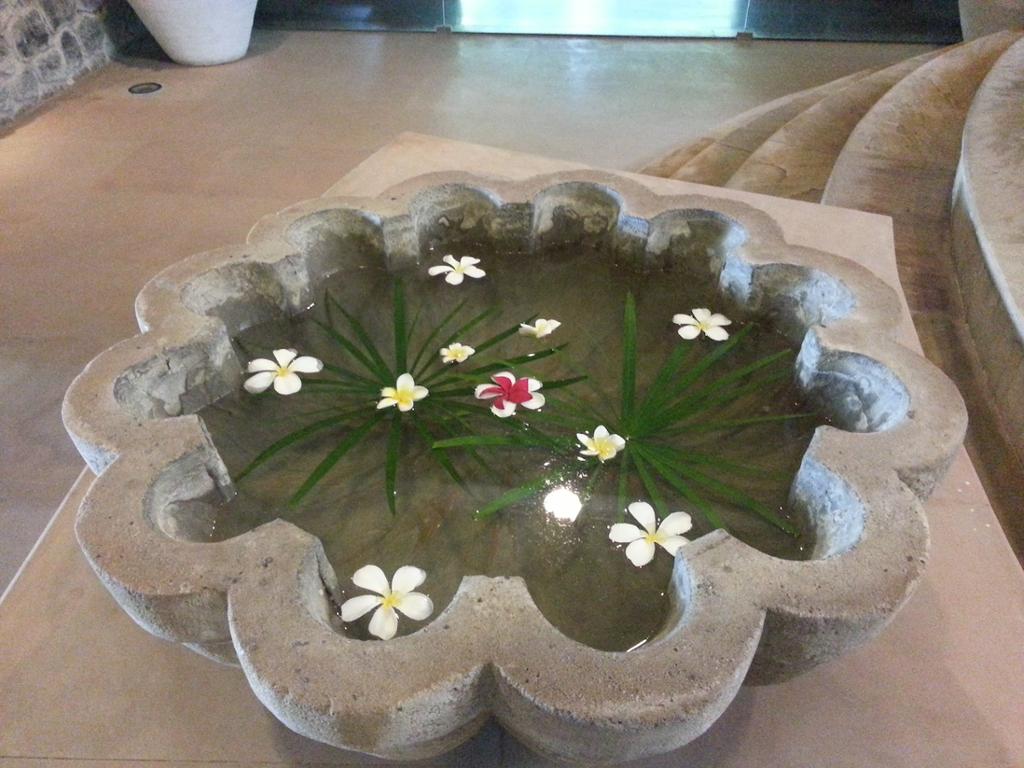 Floating flowers in a concrete urli, it's the traditional updated! An assortment of flowers, some floating candles or even unusual foliage can be used for this idea.
Home Decor Ideas - Lotus Pond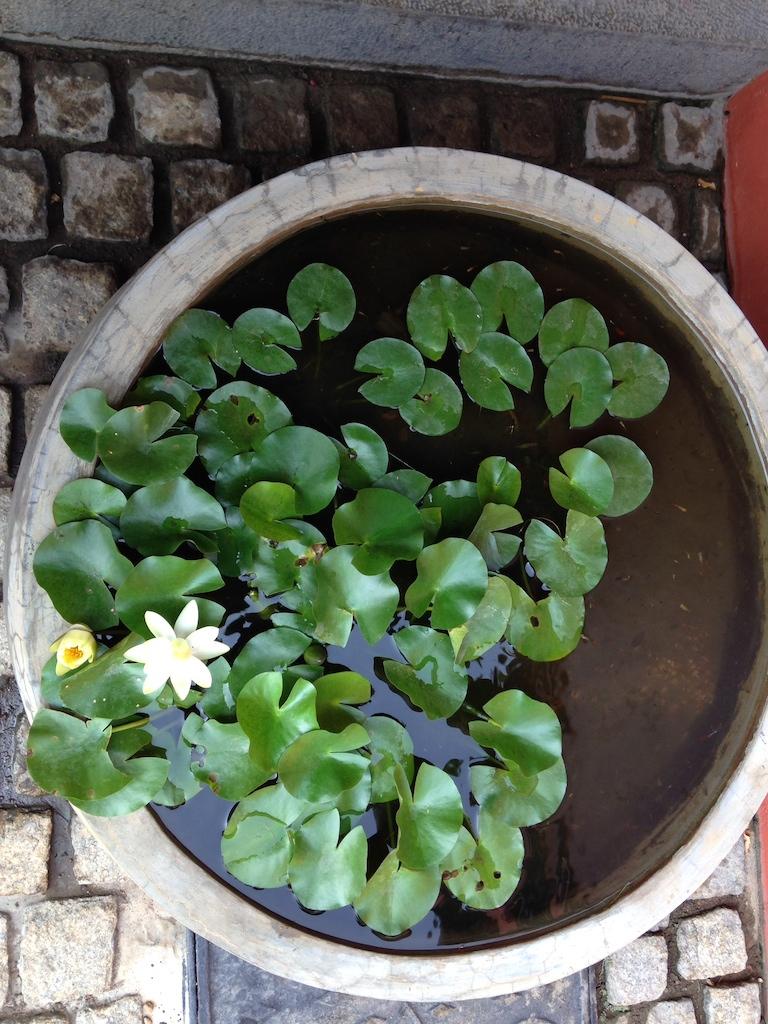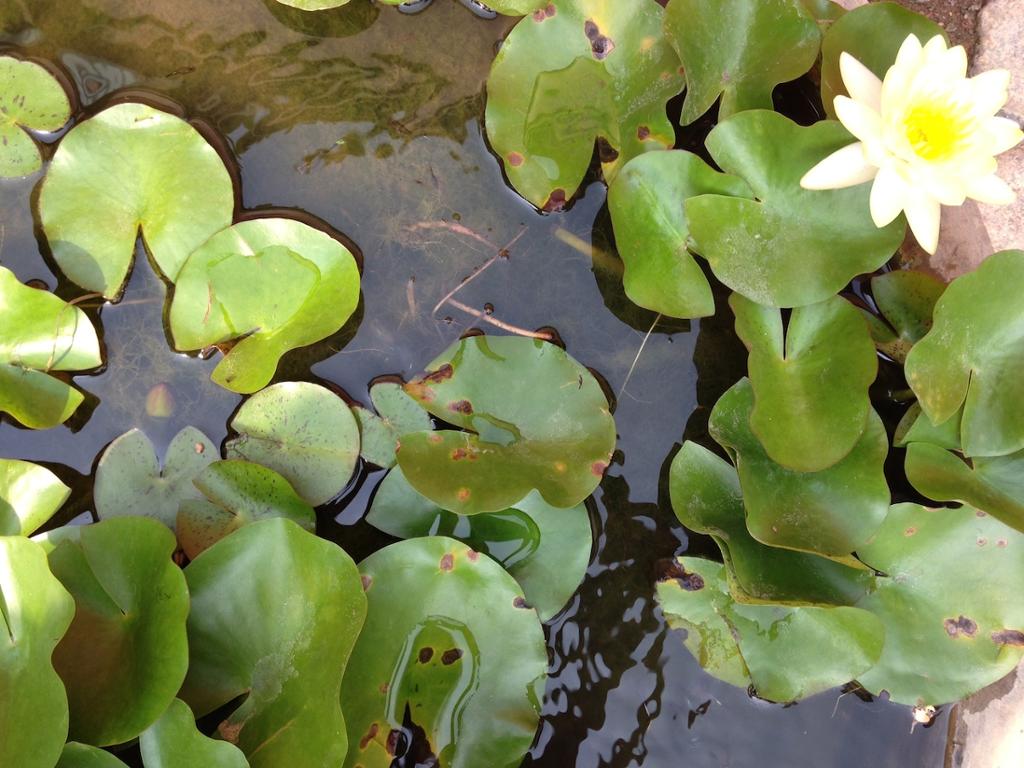 Grow the lotus in a large concrete urli or a sturdy, waterproof pot in a sunny spot in your balcony or garden. It'll reward you with cheerful, floating blooms. This one (pictured above) is spring ready with sunny yellow and white blooms.
Home Decor Ideas - Token Traditional
Nothing beats the original! A beautiful antique urli, passed from generation to generation, used to decorate the home with a colorful assortment of the flowers and floating candles to be lit at sunset.
Flower Decorations - Sweet Surprises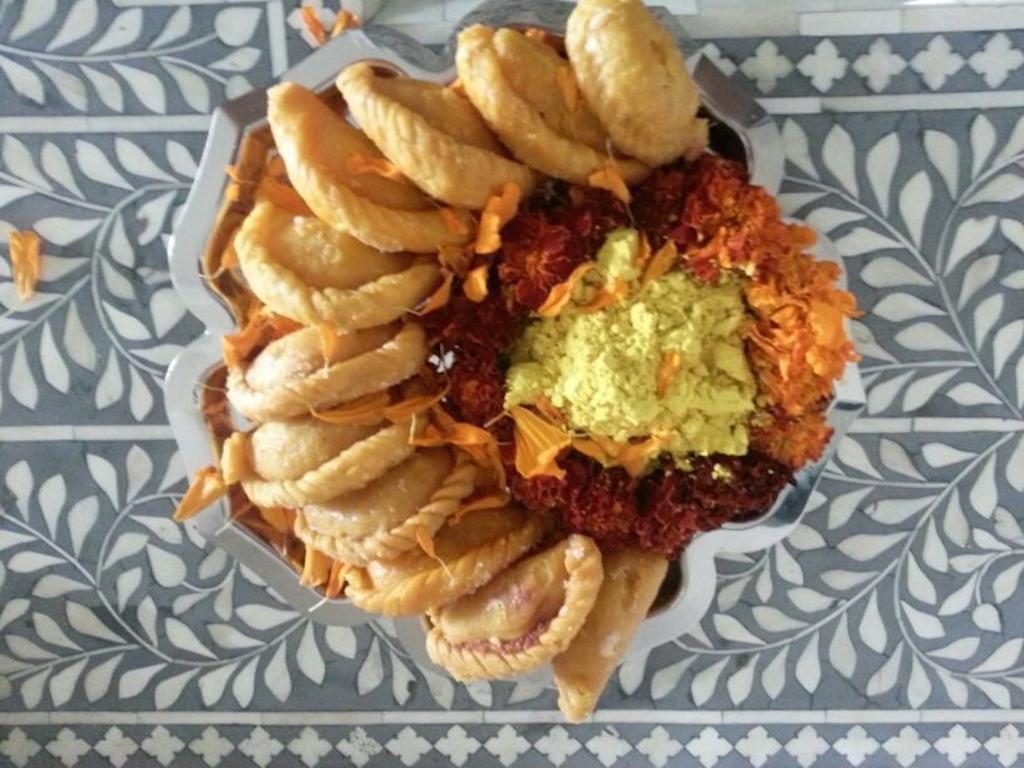 Decorate traditional thalis of sweets and mithais with flowers like the marigold. They look beautiful! Did you know that the marigold flower is edible? This is a modern steel thali filled with traditional holi sweets, with a sprinkle of marigold petals and flowers. Place the thali on your coffee table for a fun flowers decoration for any festival season! It will add to the decor in your home, and be a floral style statement when you offer sweets to your guests!
Home Flower Decorations - Prayer & Peace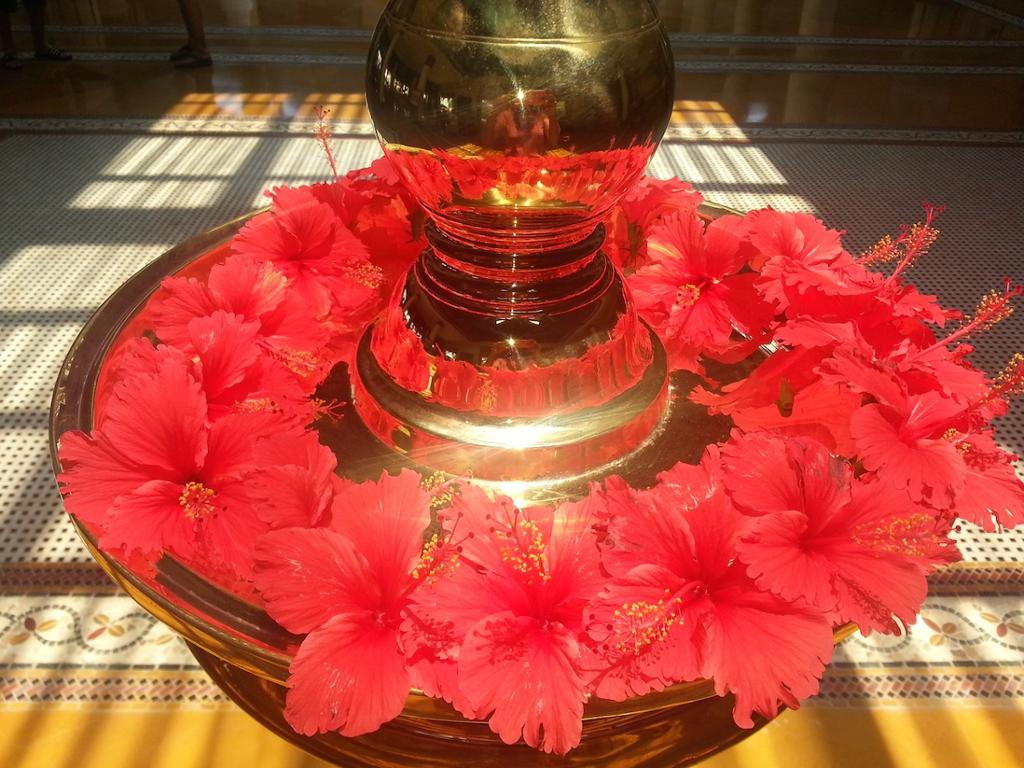 Large, free standing traditional brass diyas or lamps are found all over the south of India, instead of lighting them, consider filling the oil furrow with flowers for a modern twist to traditional idea. Shown above, the red hibiscus really pops against the gleaming golden brass!
Home Decor Ideas - Divine Diyas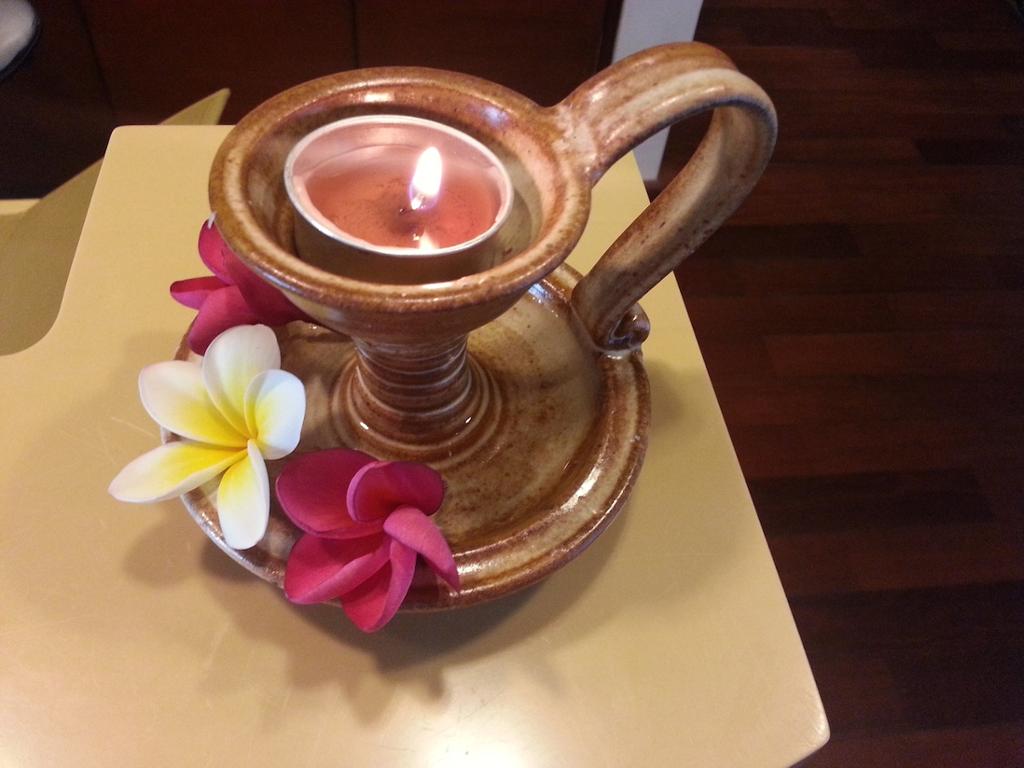 Flowers petals around lamps as rangoli are commonplace, use them at the base of a diya for color and fragrance or around an arrangement of floating flowers and candles as home decor idea.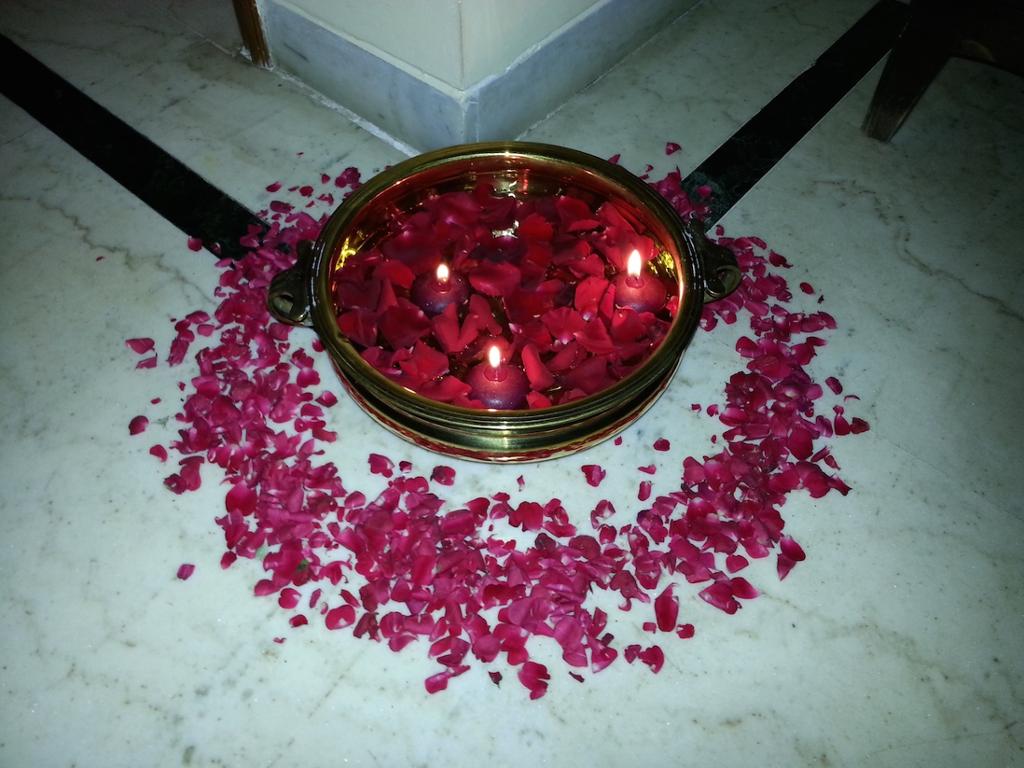 Unlit flower decoration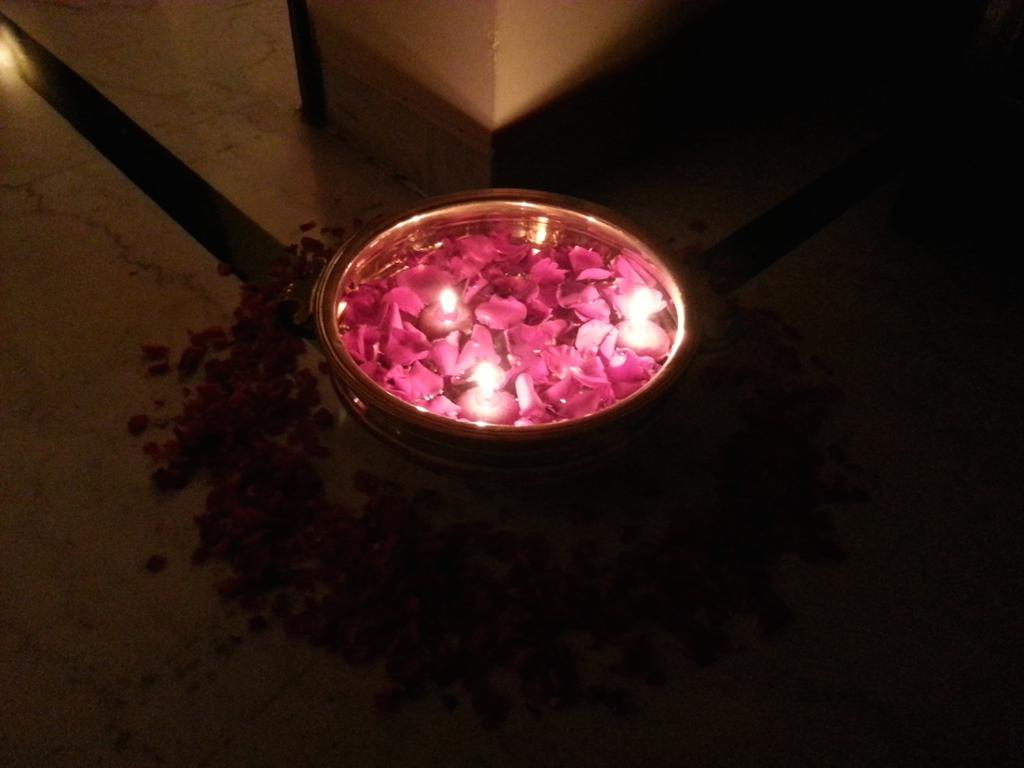 The same rose petal arrangement photographed in the light and in the dark, both look stunning.
Home Decor

Ideas -

A Rose Theme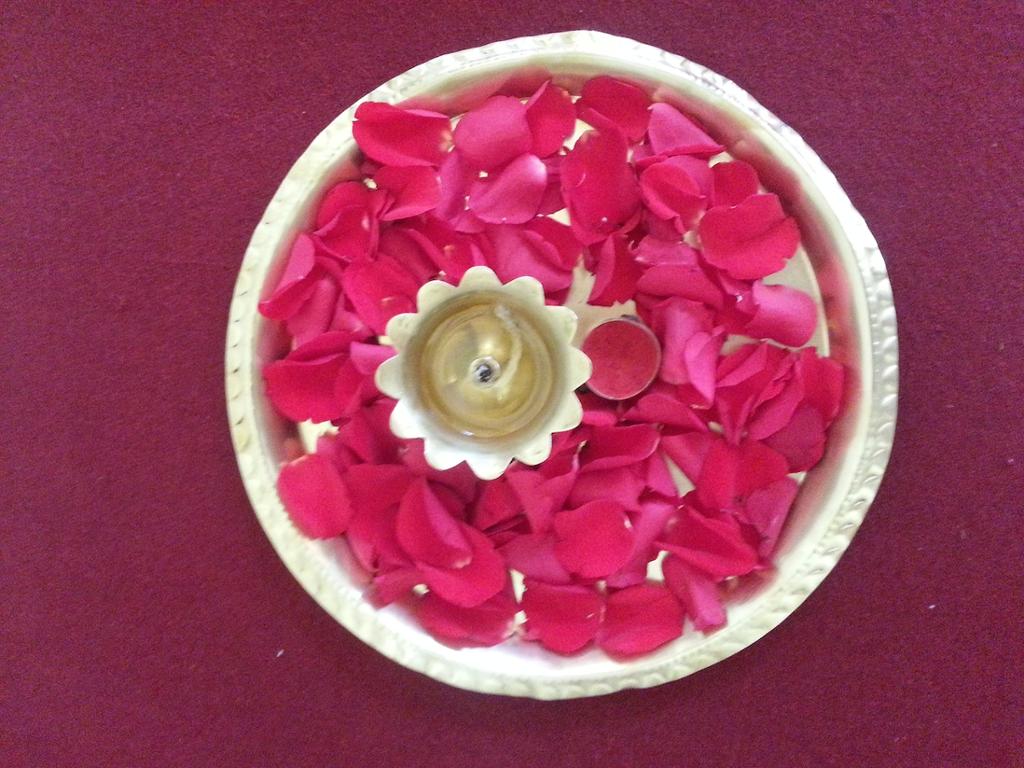 Rose petals add a perfumed touch to your home, add them to a brass platter with a brass diya placed in the centre. It'll be pretty as a picture when the diya is lit!
Flower decorations For Your Home - Garland Glory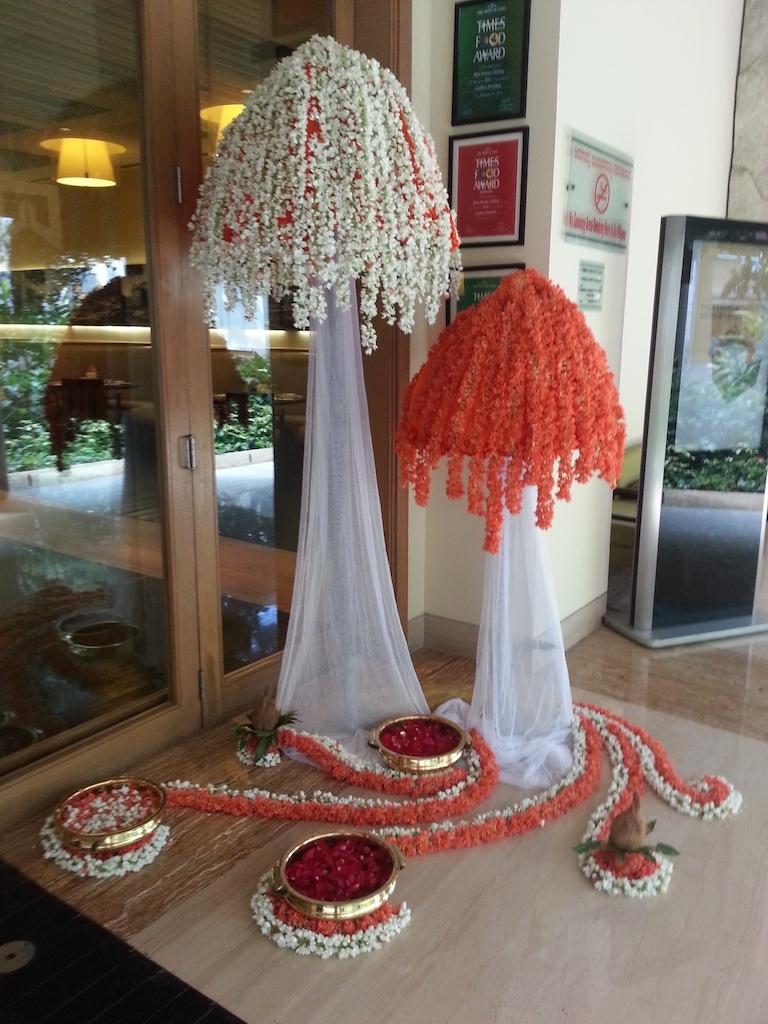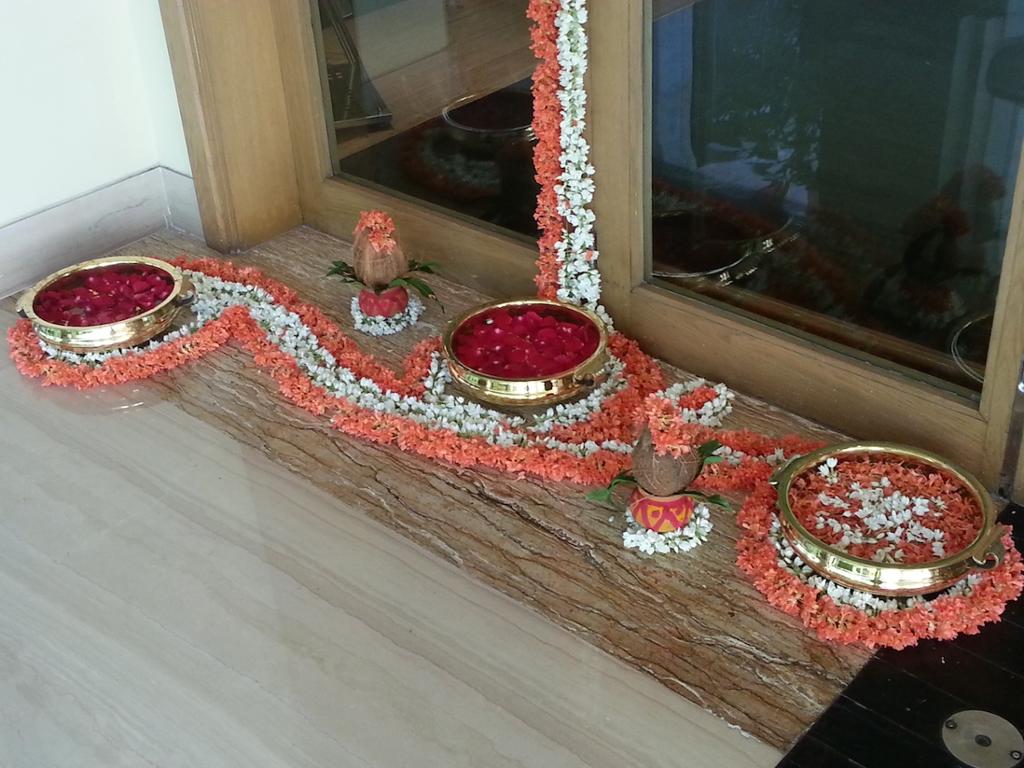 Use the traditional garland in an unusual way. Drape them asymmetrically over the door to continue onto the floor or around other items in interesting color combinations as shown above.
Use the home decor ideas listed above to decorate your home beautifully with flowers for any festive season. Above all, immerse yourself in the festivities with friends and family and enjoy!