We're going places at HomeTriangle! The team is so grateful to all of you who have hired our services and come along for the ride, and to keep you informed, your very own HomeTriangle is creating milestone after milestone in the home services sector in India.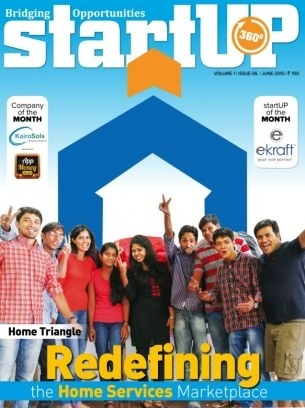 The HomeTriangle team featured on the cover of StartUp360 magazi
ne
If you've used our services, you know that HomeTriangle.com is in the business of providing peerless home services for a growing and loyal customer base for over a year. A talented and committed team back the HomeTriangle growth story, making the HomeTriangle platform grow from strength to strength! We boast 70+ bookings per day and have reached a total of 9000 bookings so far. HomeTriangle has shown a consistent growth trajectory, growing at the rate of 25% month on month; crossing a gross merchandise value (GMV) of 5 Cr, of which 4 Cr has been in the last 4 months itself! A big thank you to all our loyal customers! The GMV crossed 1Cr for the first time in the month of August 2015.
At HomeTriangle we aim to offer the widest variety of reliable and professional home services in a one stop, quick and easy solution to homeowners via a technology platform with inbuilt customer support, trackability and accountability while enabling homeowners to hire the best home service professionals in the business from a vetted and verified vendor base of 500+ qualified home service professionals.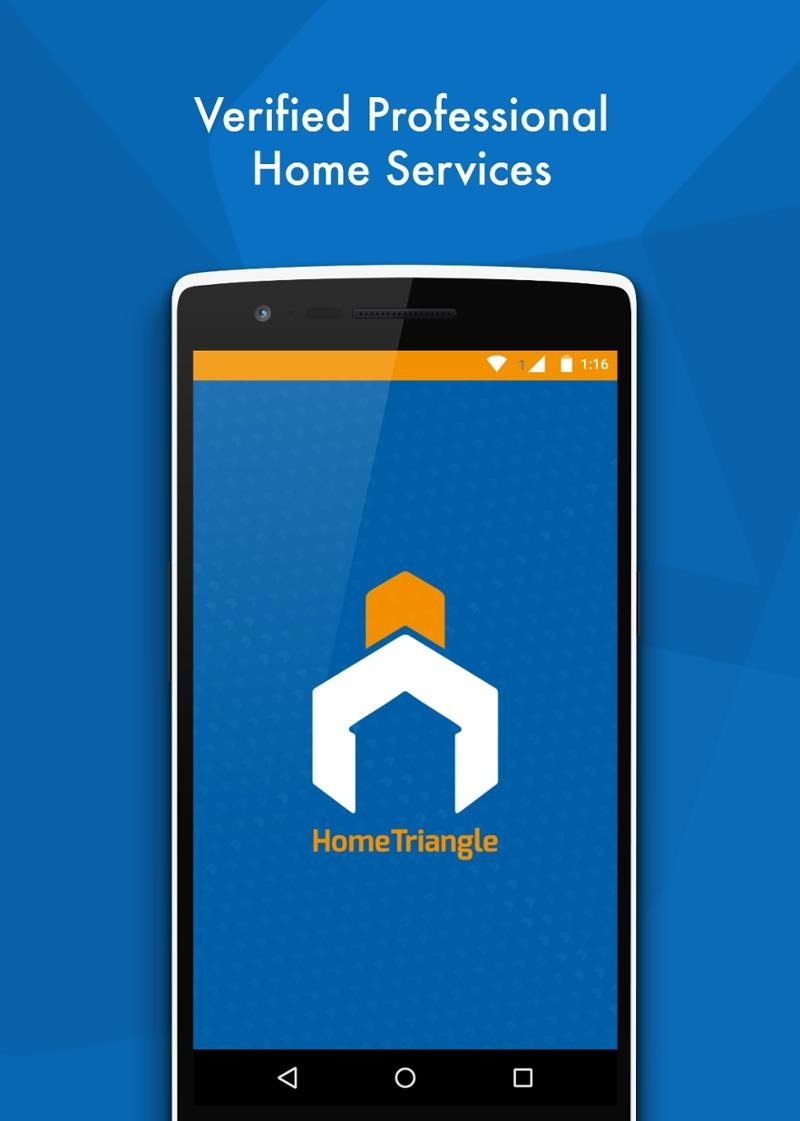 The home screen on the spiffy new HomeTriangle App!
All you busy folks, constantly on the move should try out our innovative new HomeTriangle App that makes booking a home service professional a complete breeze! The App makes all of the HomeTriangle services and packages available at the convenience of a simple click! App installs from the Playstore tally up at a 1000 strong and growing, and 40% of all current HomeTriangle bookings are via the Android mobile app, with the iOS app to be launched shortly.
At HomeTriangle, the goal is to seamlessly fulfill the need of the Indian homeowner for verified, trained and efficient home service providers across a gamut of home related services, from cleaning to pest control , plumbing to interior design and everything else in between! All at a pre-defined price point, while bringing standards of professionalism to the completely unorganized home services sector in India. Give us your home related headaches, let HomeTriangle be "Aapke Ghar Ka Doctor"!