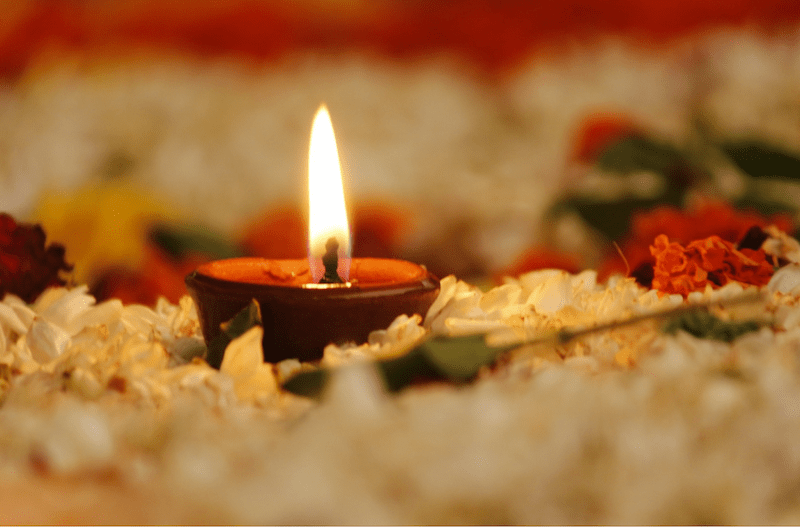 Diwali or Deepawali, the festival of lights is right around the corner. It is celebrated to commemorate the victory of everything good or evil and everything right over wrong. Diwali is a festival celebrated by all Indians regardless of caste, creed, or religion. We light up our whole house as a symbol of our inner light that protects us from the ever-looming spiritual darkness. Nobody likes changes, especially when it comes to our way of life. We urge you to take a moment to comprehend the damages we cause our environment every year and celebrate an eco-friendly Diwali this year.
Here's HomeTriangle's guide to celebrating an eco-friendly Diwali this year.
1. Use Natural Colors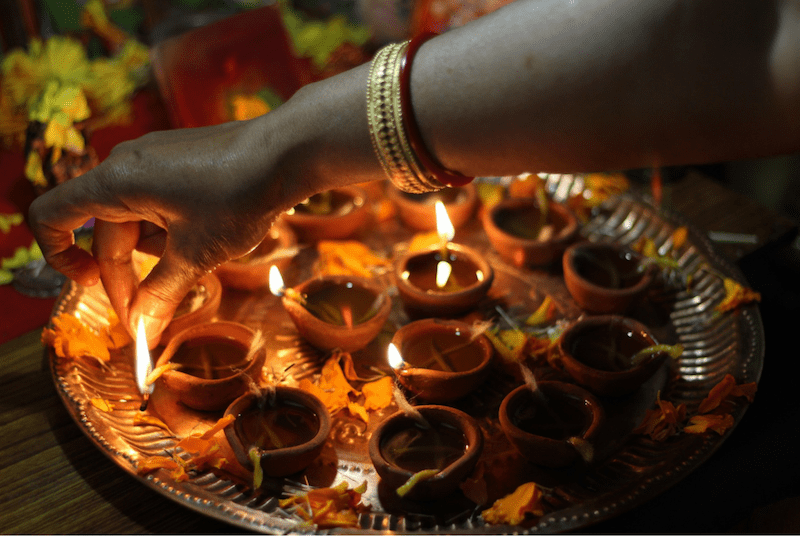 We know that organic herbal colors will not pollute the environment after disposal. So, when you go shopping for rangolis this year, pick them over synthetic chemical colors. Or even better, use flower petals from roses, marigold, chrysanthemum to make beautiful designs in vibrant red, orange, and pink colors.
2. Choose Natural or low-VOC Wall Paints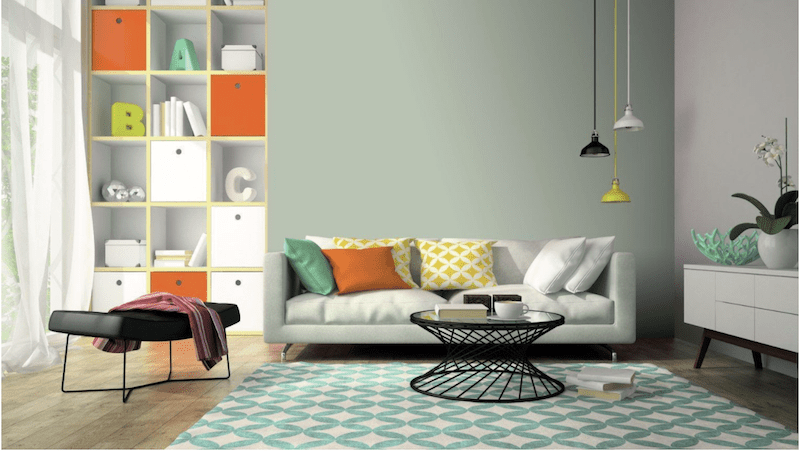 Volatile Organic Compounds or VOCs lead to adverse long and short-term health effects due to the harmful emissions from the paints. Choosing low-VOC, zero-VOC, or natural wall paints can not only be beneficial for the environment but also your health. Even though these might only come in lighter shades, the advantages such as the orderless nature, low to minimal toxic emissions, easy to clean, and durability largely outweigh the disadvantage.
3. Switch to LED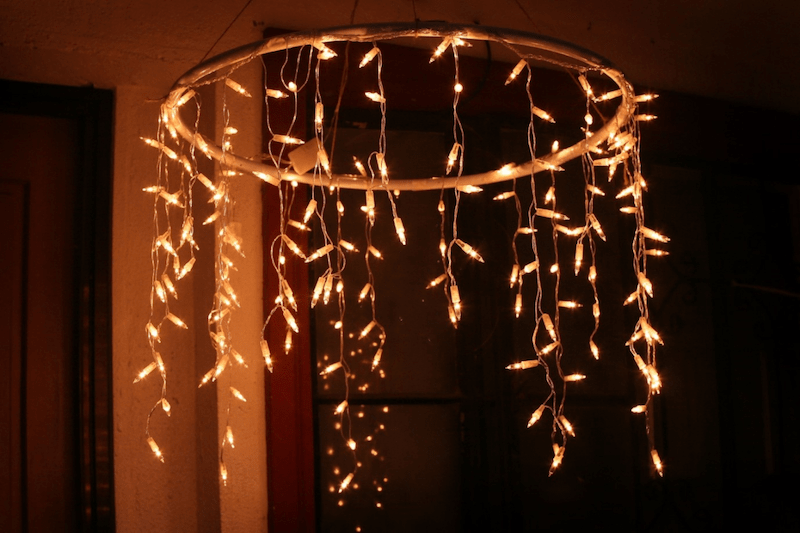 Diwali is called the festival of lights and one cannot celebrate it without the gleam and glow. LED bulbs are eco-friendlier and more efficient than incandescent and fluorescent lights because they consume less energy, are long-lasting in nature, and are versatile. So, we suggest using LED string lights to add that sparkle we need to both indoor and outdoor spaces. With the variety of choices you get, only your imagination is the limit when it comes to decorating your home. Another plus point is that LEDs can save you money on electricity bills.
4. Use Earthern Diyas Instead of Electrically Powered Lamps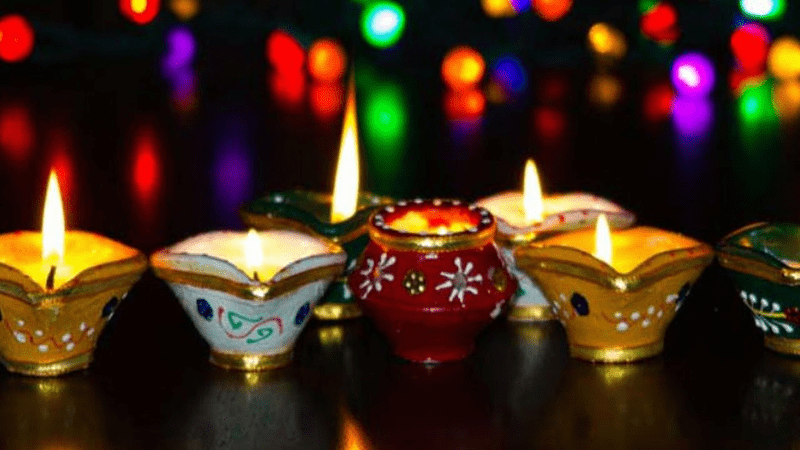 Earthen diyas and candles are a better option compared to electrically-powered lamps or lanterns. You can even get these from NGOs selling handmade diyas and support various charities. These oil diyas are biodegradable and cost-effective. This will reduce electricity consumption or wastage during the festive days.
5. Get Eco-Friendly Gifts This Year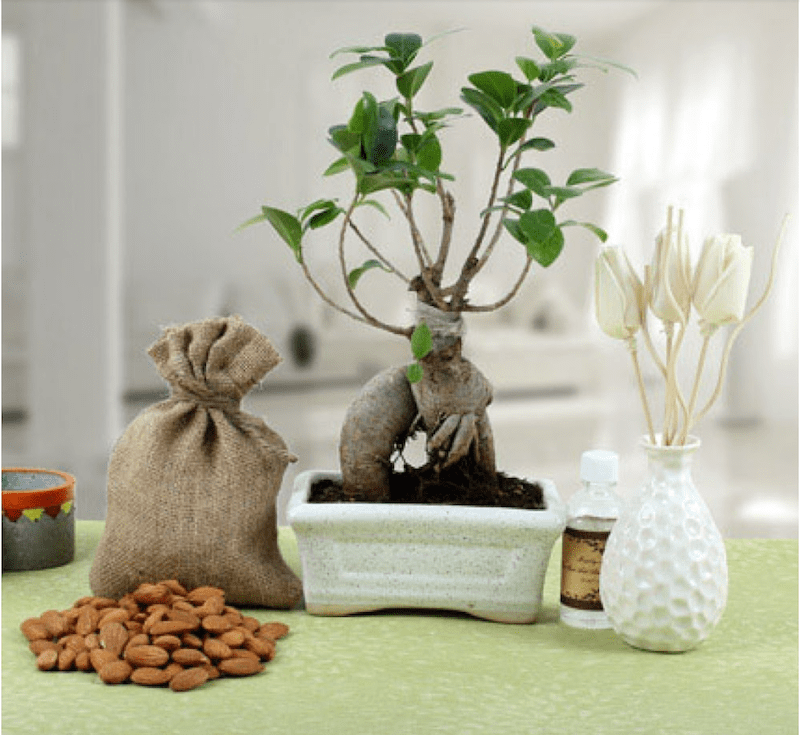 The second most important aspect of Diwali is exchanging gifts. Try wishing your family and friends with green plants instead of sweets. Peace lily, spider plant, china grass, snake plant, etc are brilliant options for gifting to somebody. Along with expressing the care, we have for somebody, plants will also help to combat air pollution after Diwali.
6. Get Rid of the Crackers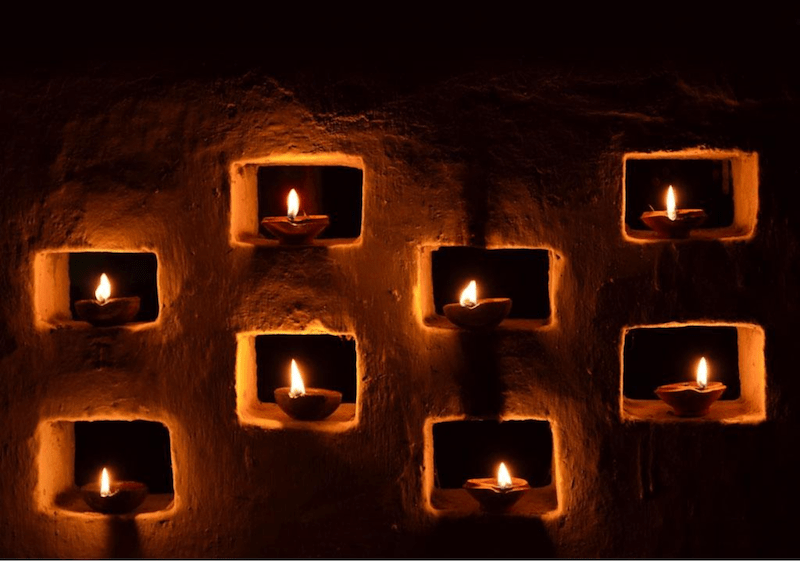 The first thing that comes into our mind when we hear Diwali is crackers. This should go without saying but crackers have to go. Air pollution and noise pollution should be reason enough to stop bursting the cracker, but we will give you a better one. The crackers are a nightmare for animals, especially street animals. If you can't opt-out of crackers, at least use eco-friendly crackers.
Get a professional house cleaning service from HomeTriangle and enjoy the fun Diwali brings.