HomeTriangle.com's "Homeowner Styles" series features contributions from style savvy homeowners who open the doors to their home to welcome the HomeTriangle audience and share their thoughts and ideas about the special spots in their homes and the aesthetic elements that came together to craft one of a kind decor and interiors!

In this feature Neha Agarwal describes her
interior design
endeavors as a home-maker.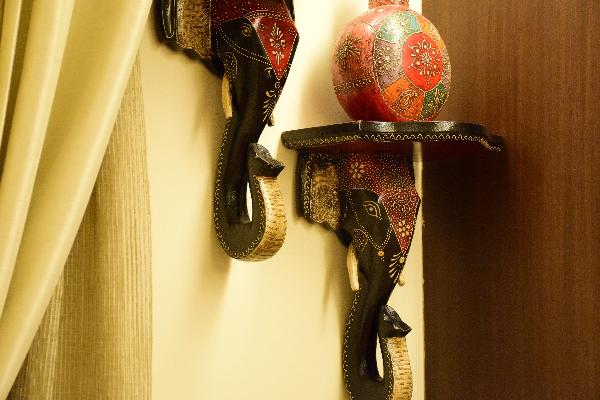 Various decor buys are carefully chosen and pondered over and only then allowed to adorn the walls of my home and make it look beautiful every single day! These elephant wall shelves are truly a reflection of my vision - handcrafted, artistic
and
utilitarian.
The elephant wall shelves have been mounted on a 2-foot wide column along side a veneer wall unit in the living room.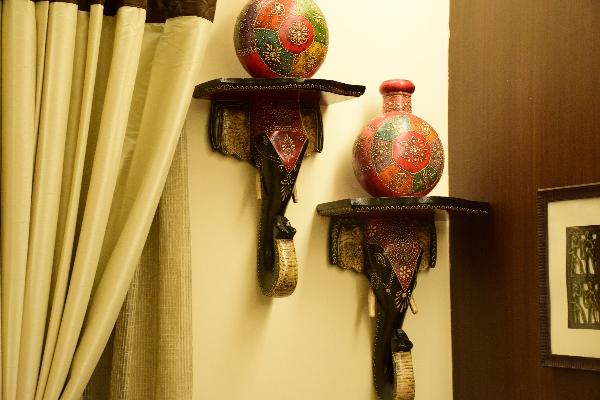 The shelves look
attractive and are
mounted at varying heights (10 inches to be exact); this arrangement also gives ample space to showcase
different objects on the shelves.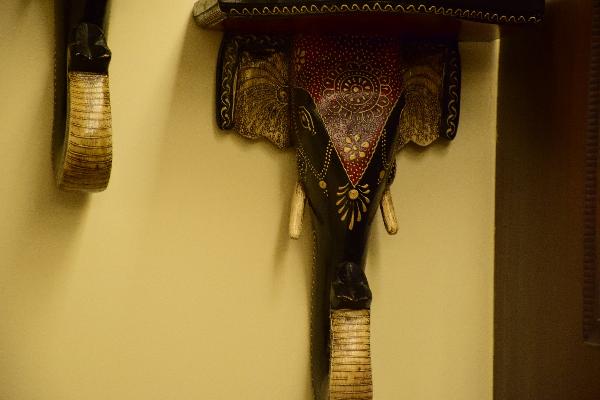 Sourced from Jaipur, t
hese mango wood shelves are
hand painted in black, beige, and bright red
colors.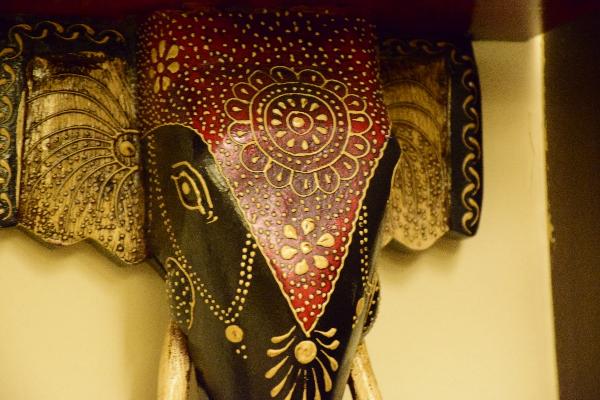 Both elephant heads have slightly different designs, yet they look perfect as a pair!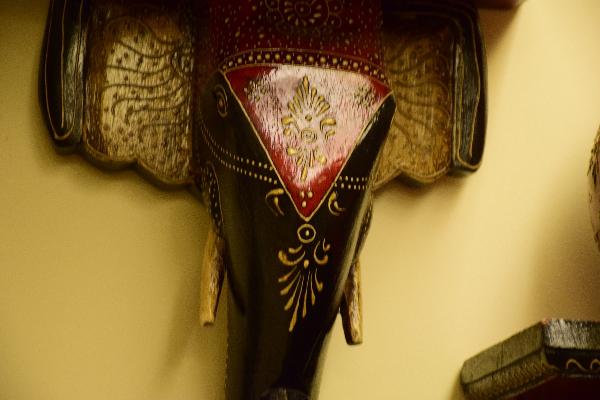 The elephant head on the upper shelf is slightly
narrower with larger ears than the one below. A coat of wood varnish has been applied to both shelves to protect their colors and sheen.
Vibrant metal vases, are displayed on each shelf.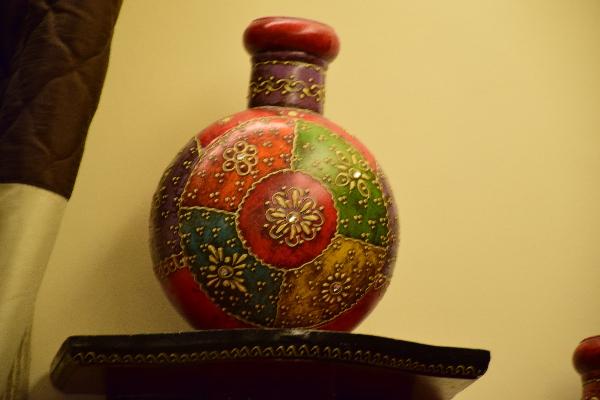 Both vases
are
hand painted in
different designs and
color
schemes, and (with their earthenware shape) lend an ethnic, Rajasthani feel to the setting.
This setting of colourful metal vases and artistic elephant shelves with ornate
designs is my ethnic hot spot in the house!