There are literally thousands of different ways to make beautiful art for the walls of your home or office.
But we narrowed it down a little to our top 36 favorite ideas. Whether you're into metallics or neon, color block or obmre, 2D or 3D there's an idea here to fit your home and your budget. Be sure to tell us in the comments which is your favorite.
1.
3D Colorblock Wall Art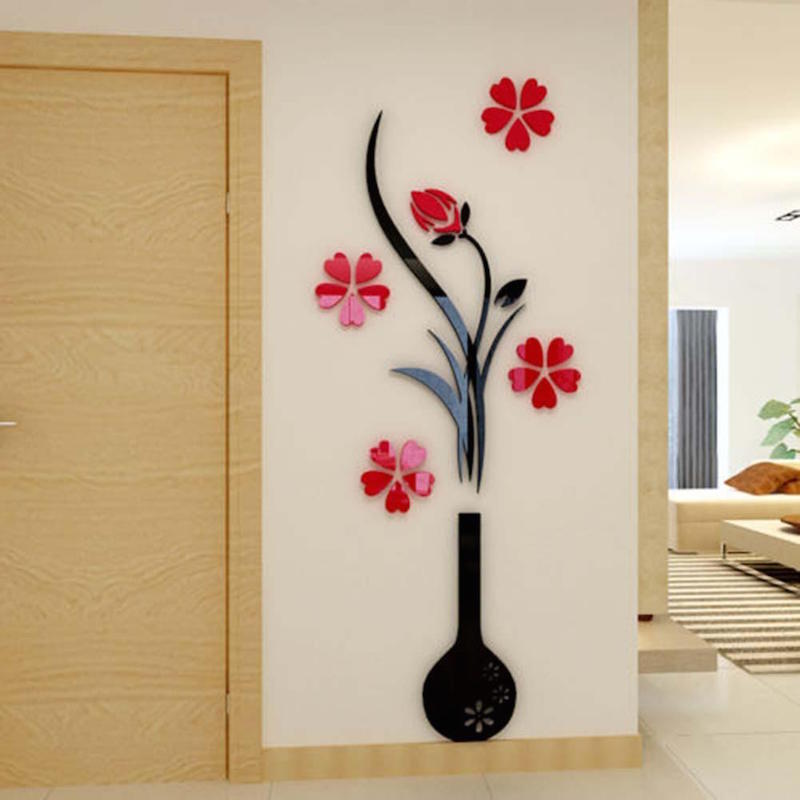 This 3D circle installation proves that when it comes to color block, it's not always hip to be square. (via Curbly)
2.
Hi Painting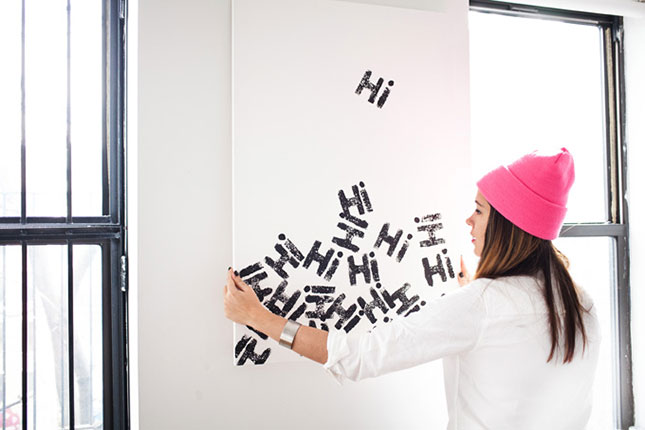 This fun piece is made with a common kitchen sponge! We think it's the perfect piece for an entryway. (via I Spy DIY)
3.
Watercolor Chevron Wall Art
While not made with watercolor paints, this canvas project definitely has a watercolor effect. The gold background is a nice touch as well. (via The Embellished Nest)
4.
Clipboard Wall Art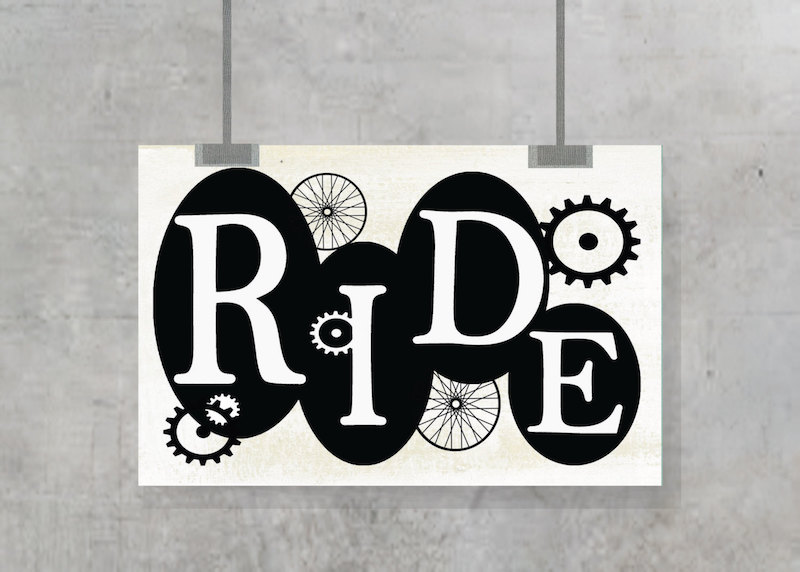 These stenciled letters are a fun twist ontypographic art. It would be a fun party game to let guests rearrange them and spell out messages. (via Madigan Made)
5.
Framed Scarf Wall Art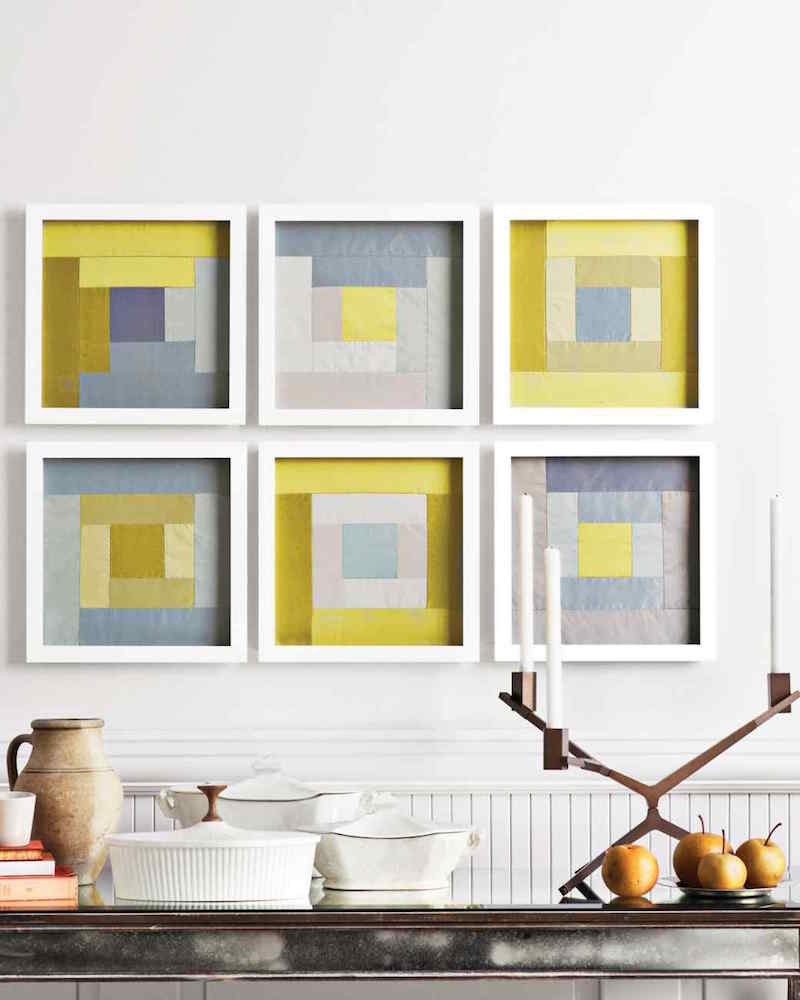 Who says you can only frame paper goods? This framed silk scarf adds color pattern and texture to the room. (via Honey Sweet Home)
6.
Modern Lines Wall Art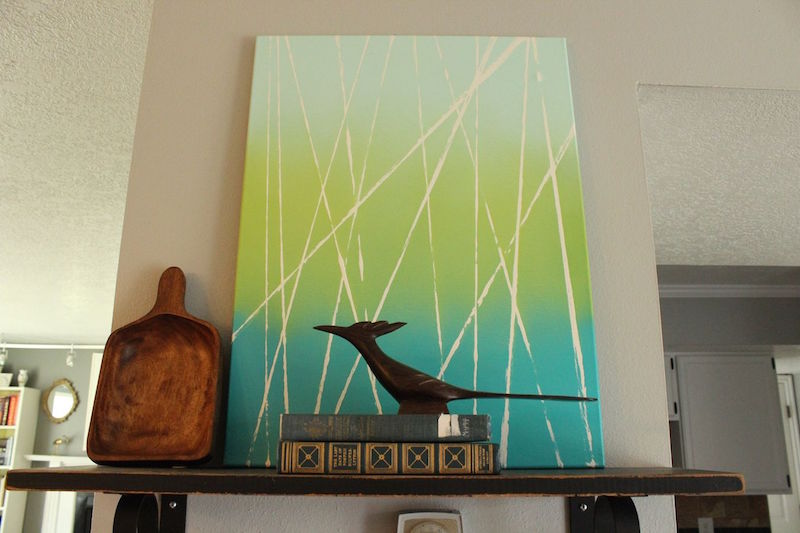 Another easy, bold way to add color to your home is with this taped canvas tutorial. The patterns and color schemes are endless! (via The New Domestic)
7.
Ombre Quote Wall Art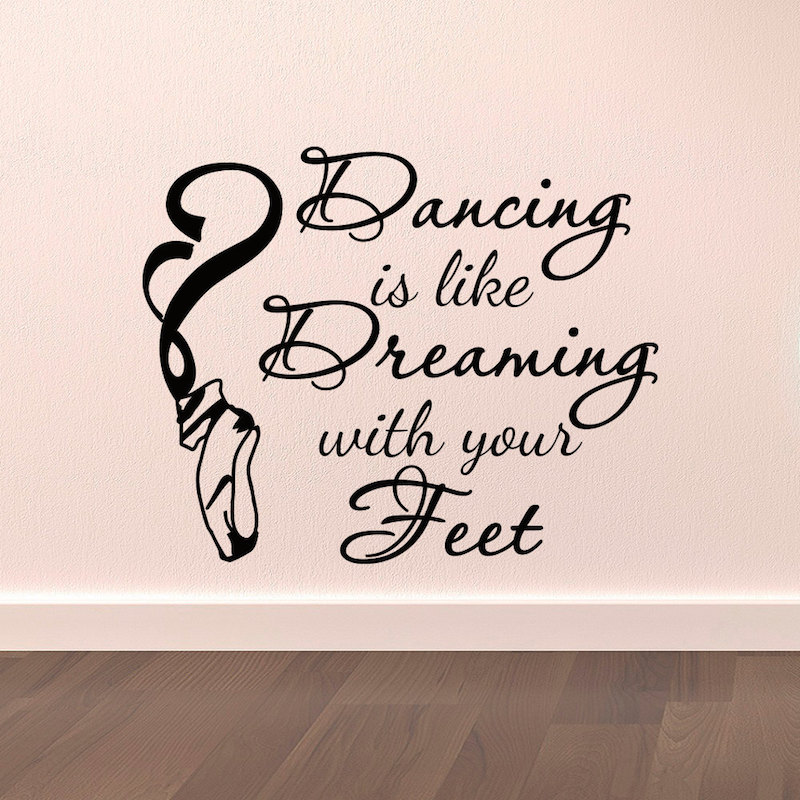 The key to making this ombre art? Once you're done painting use a wet paintbrush to blend the color transitions. (via Sarah Hearts)
8.
Circle Punch Wall Art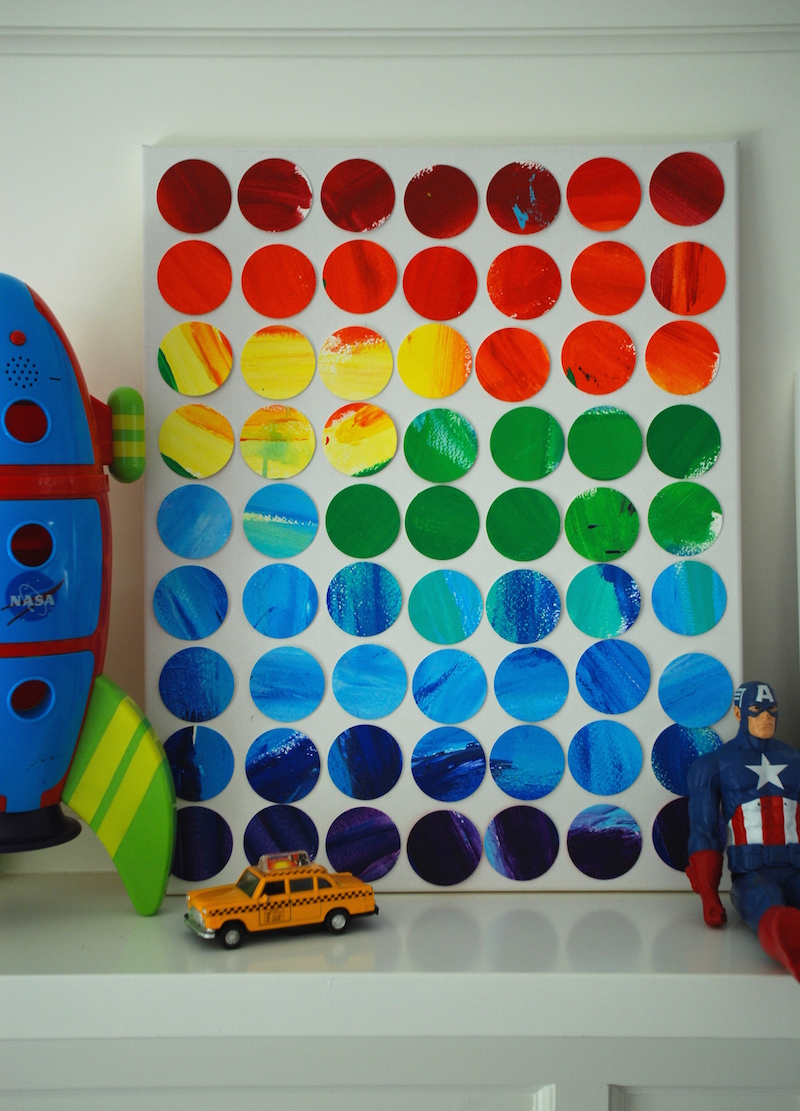 A great stash-buster project, this paper art work can be made with wrapping paper, scrapbook paper, or even old greeting cards. (via Mer Mag)
9.
Tulle Wall Art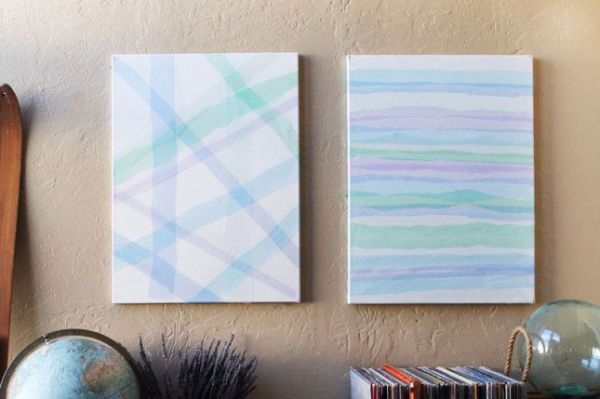 What looks like watercolor stripes from a distance are actually strips of tulle fabric. Use spray adhesive to attach the strips easily and without a lot of mess. (via Brit + Co.)
10. Ribbon Wall Art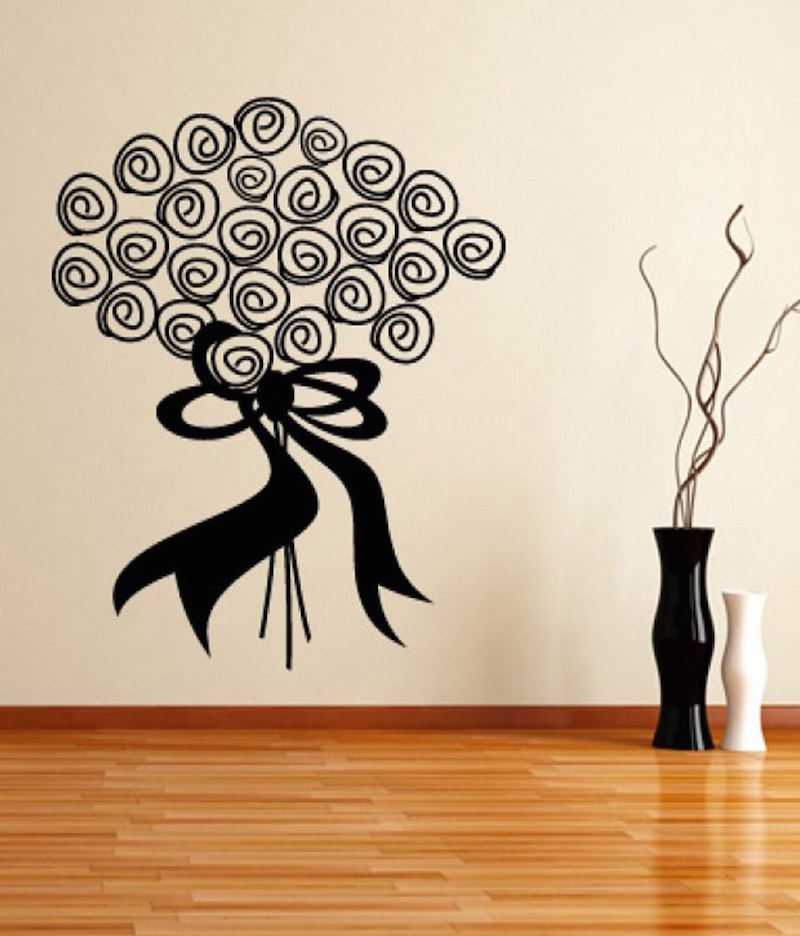 This colorful, striped artwork is a great optical illusion—it looks way more difficult to make than it actually is. (via Homey Oh My!)
11.
Print Your Own Wall Art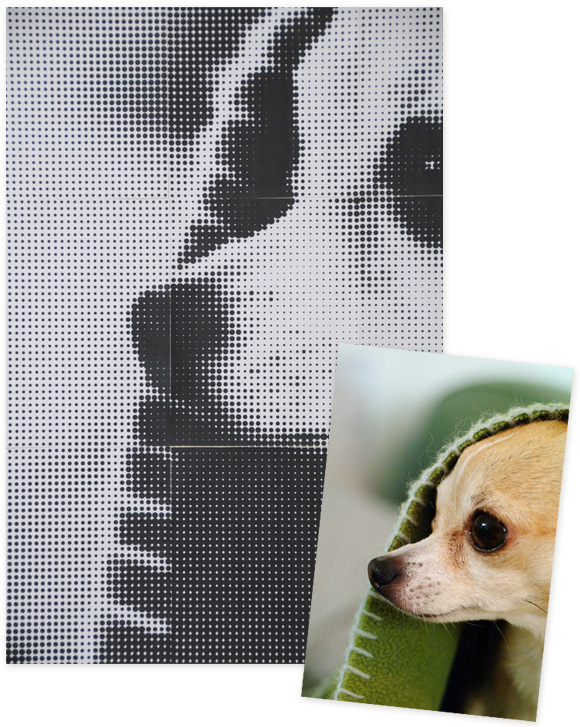 Have a favorite image you want to enlarge and print for your wall? This tutorial shows you the easiest way to do it. (Hint, you'll only need your printer!) (via Creature Comforts)
12. Quotes on Canvas Wall Art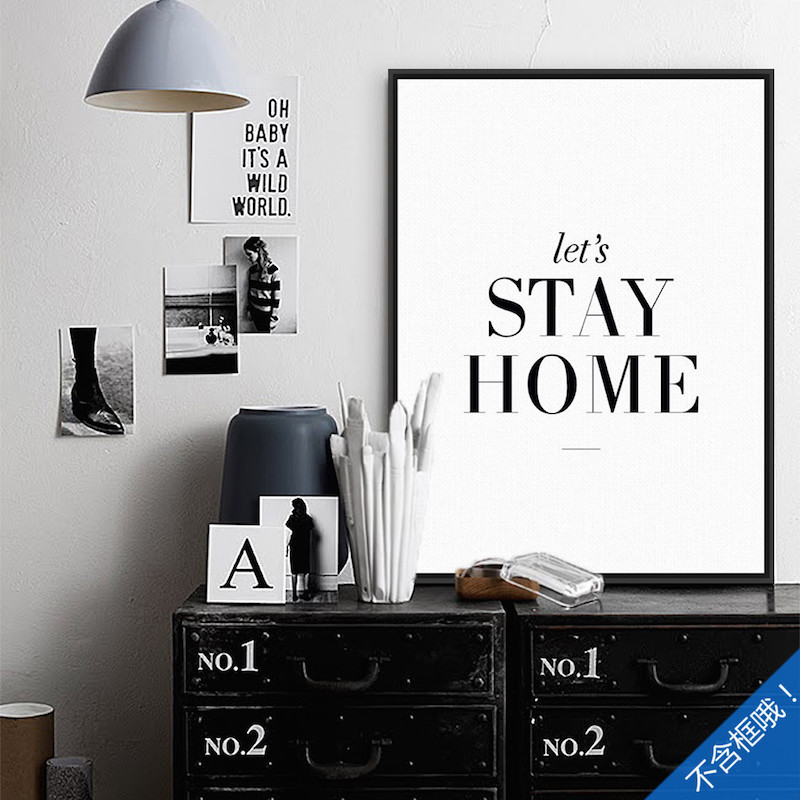 Use magazine pages and patterned paper underneath white paint to create this colorful quote artwork. (via Six2Eleven)
13. Fabric Panel Wall Art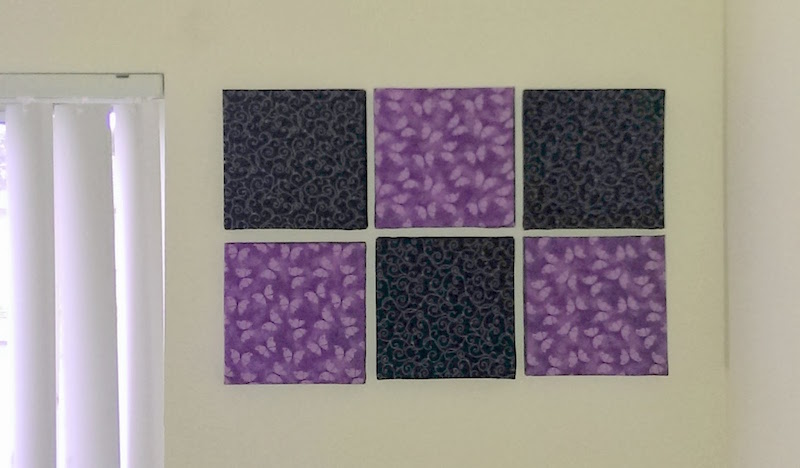 One of the fastest ways to makeover your space is to cover blank canvases in pretty patterned fabrics. (via Bella Dia)
14.
Gold Leaf Monogram Wall Art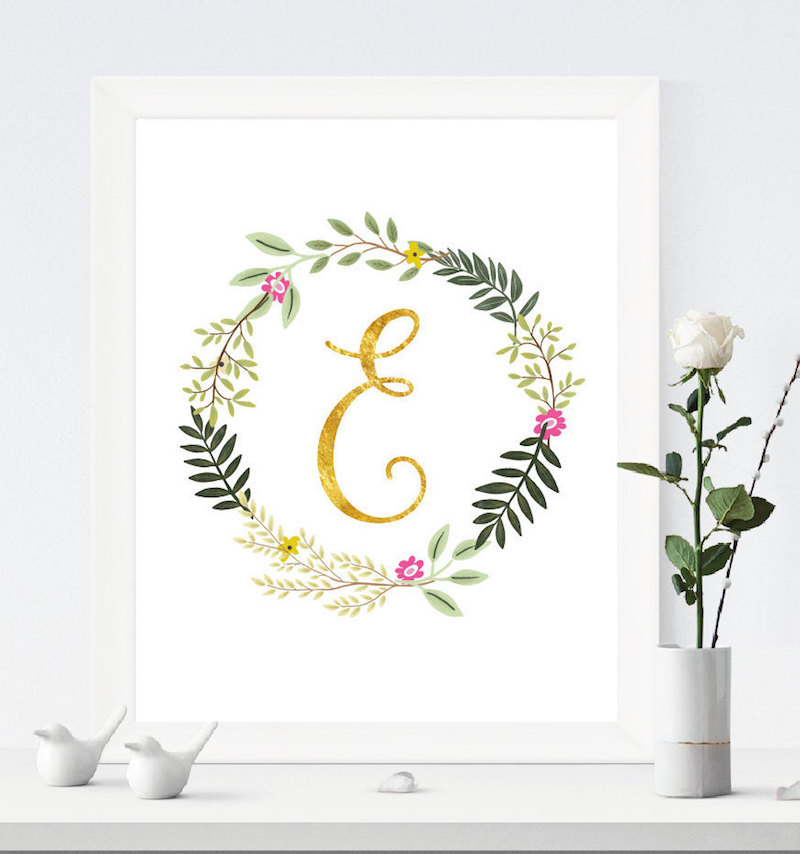 We love a good ampersand, and this gold-leafed version does not disappoint. (via 6th Street Design School)
15. Tissue Paper art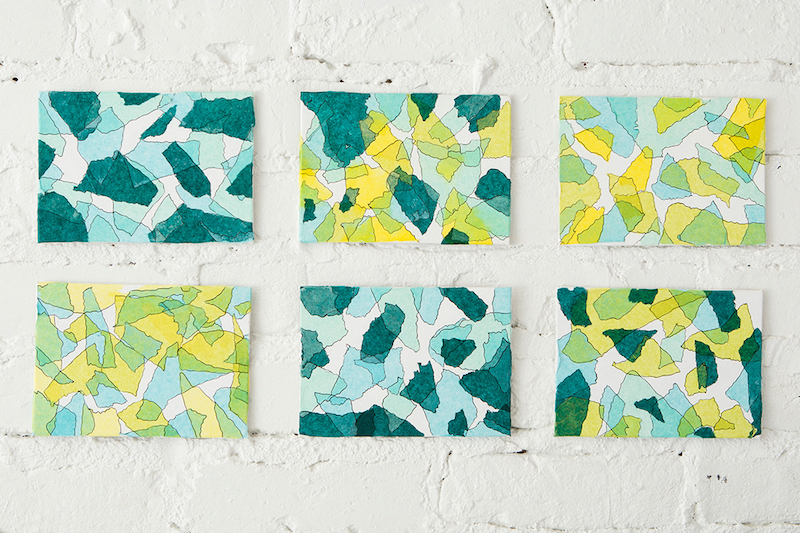 This simple DIY seems like an ode to CMYK. All that's missing is the K. (via Mr. Handsomeface)
16.
Junk Mail Wall Art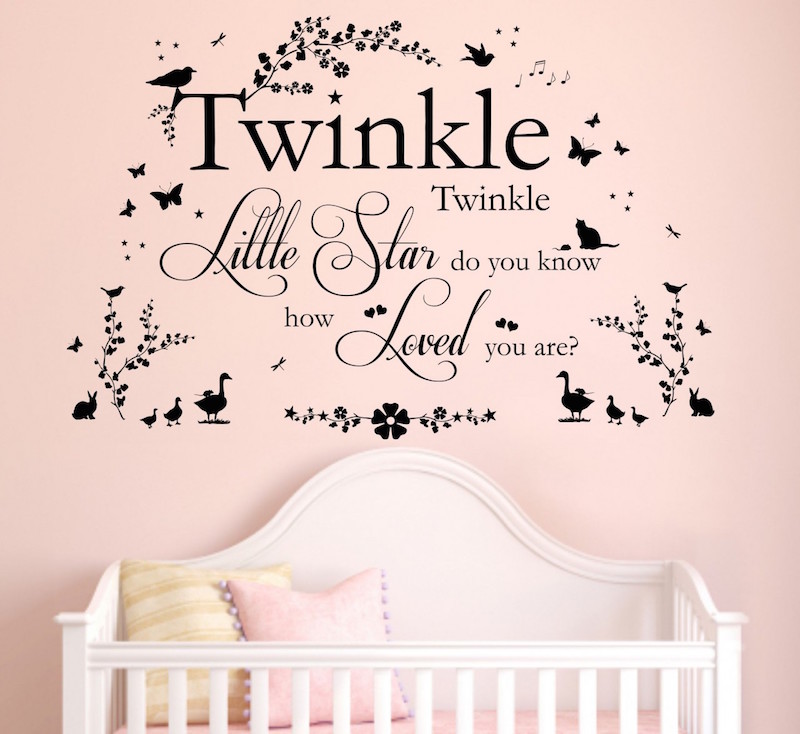 Would you ever guess that this cool abstract piece was made from junk mail from Crate & Barrel? It's a brilliant way to make art out of found—or rather delivered—objects. (via Modge Podge Rocks)
17.
Wood Stick Wall Art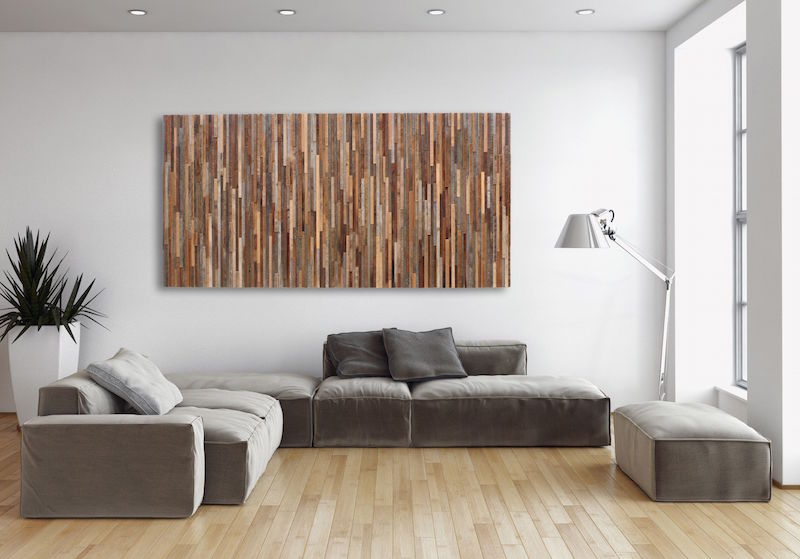 We have a serious crush on this optical illusion wall art. The key is to start with a hexagon, then add the lines to make it look like a cube. (via Ohoh Blog)
18.
Geometric Patchwork Wall Art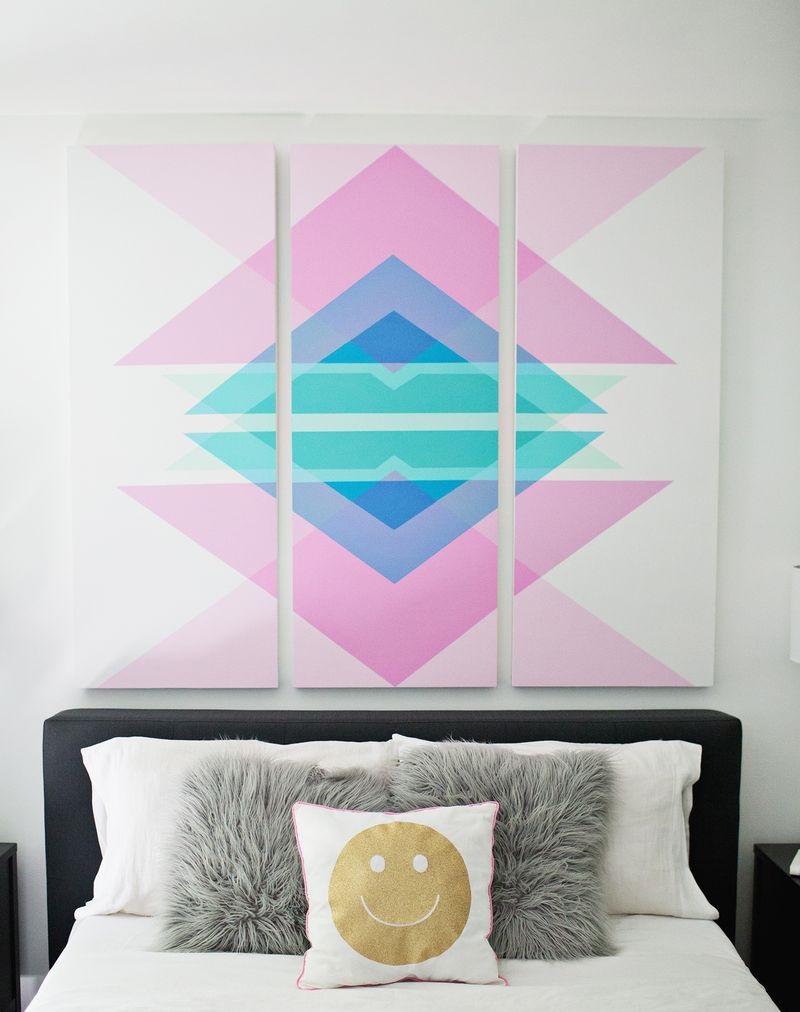 We love the idea of artwork in place of a headboard, and this simple geometric paper idea is at the top of our list. (via The Red Thread Blog)
19.
Quote Wall Art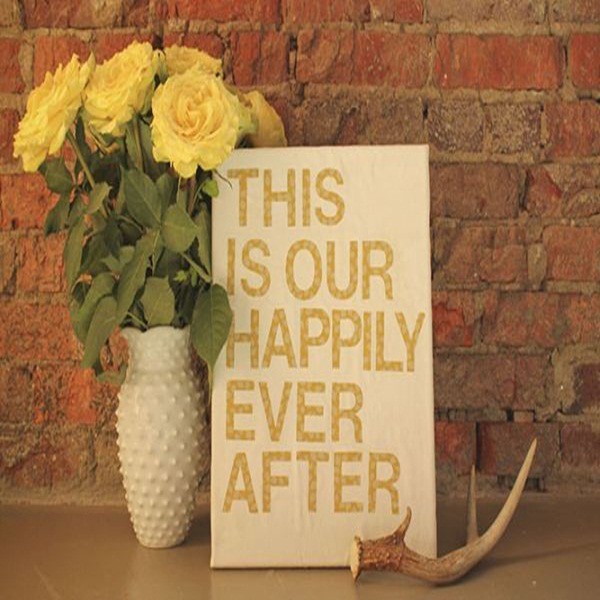 Use patterned fabric and your favorite quote to create this inspirational artwork. What would your version say? (via Make & Do Girl)
20.
Paint Chip Wall Art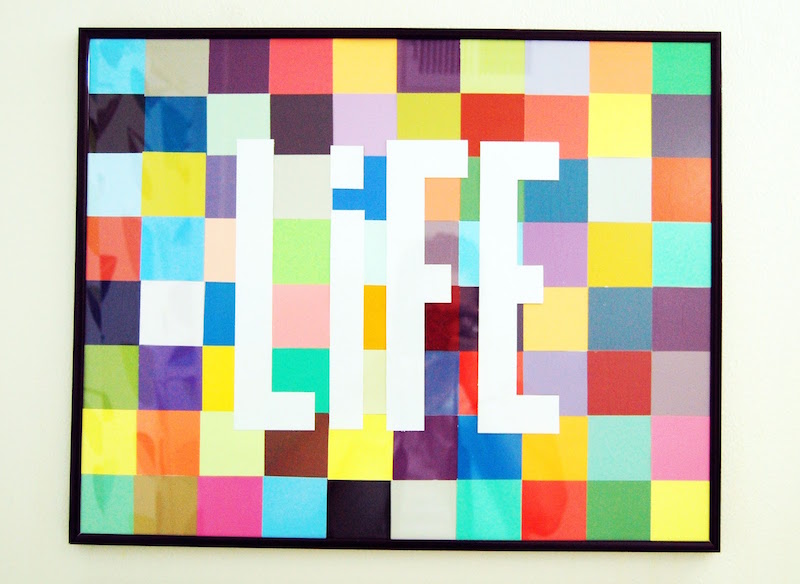 Use paint chips or bright construction paper to create this pixelated wall art. We love it with or without the quote. (via A Beautiful Mess)
21.
Printable Quote Stencil Wall Art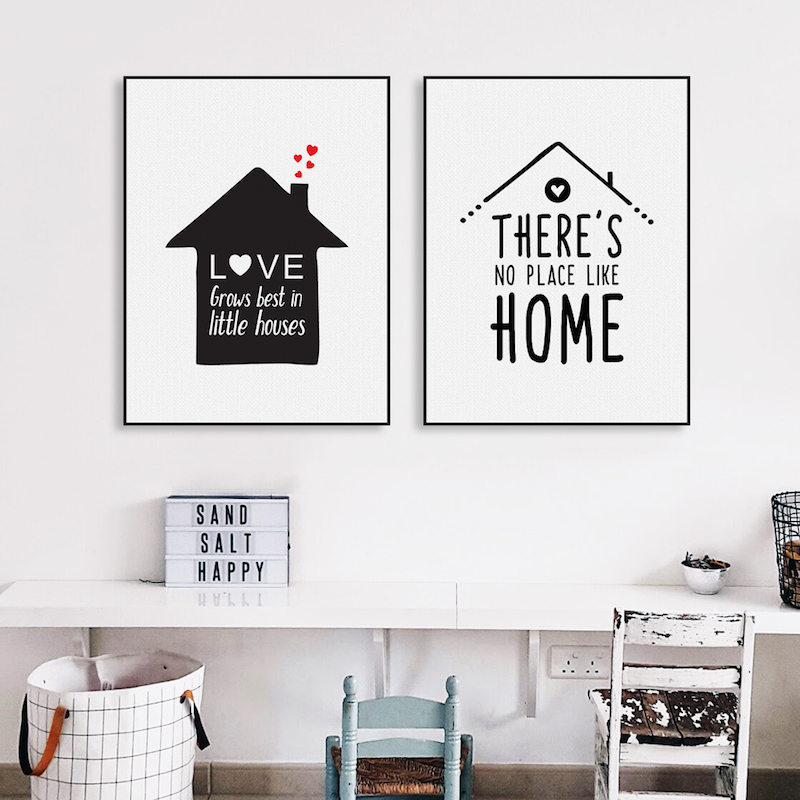 If you have a big space to fill, start by using a shipping pallet. You'll be able to make a statement and remedy your empty walls. (via House of Hepworths)
22.
Chevron Outdoor Wall Art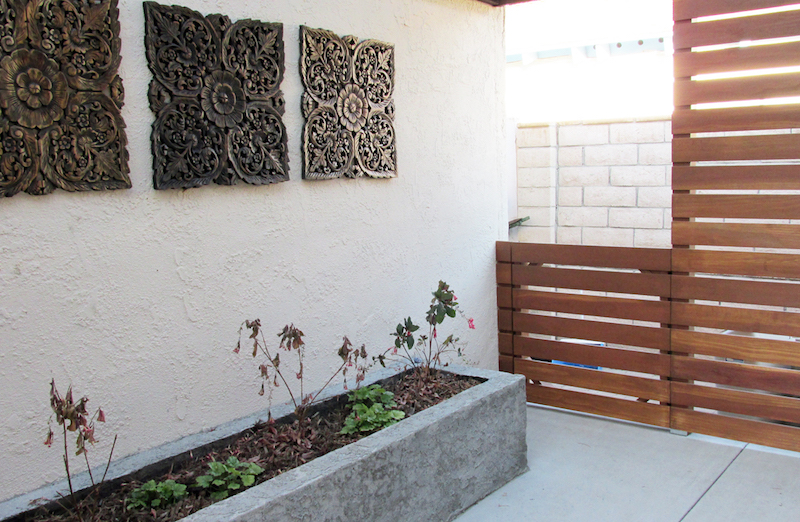 This stunning outdoor art was made from salvaged pieces of lumber from an interior renovation. It's a great way to repurpose unused materials! (via Home Depot)
23.
Spray Paint Wall Art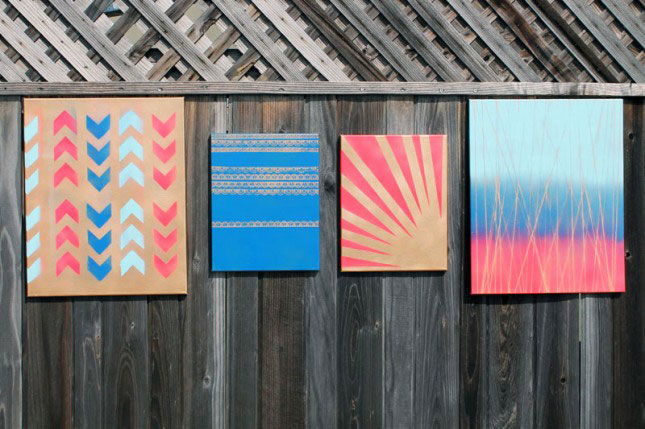 With a blank canvas, a roll of painter's tape (or lace washi tape), and a couple of cans of spray paint the artistic possibilities are endless. (via Brit + Co.)
24.
Feather Wall Art DIY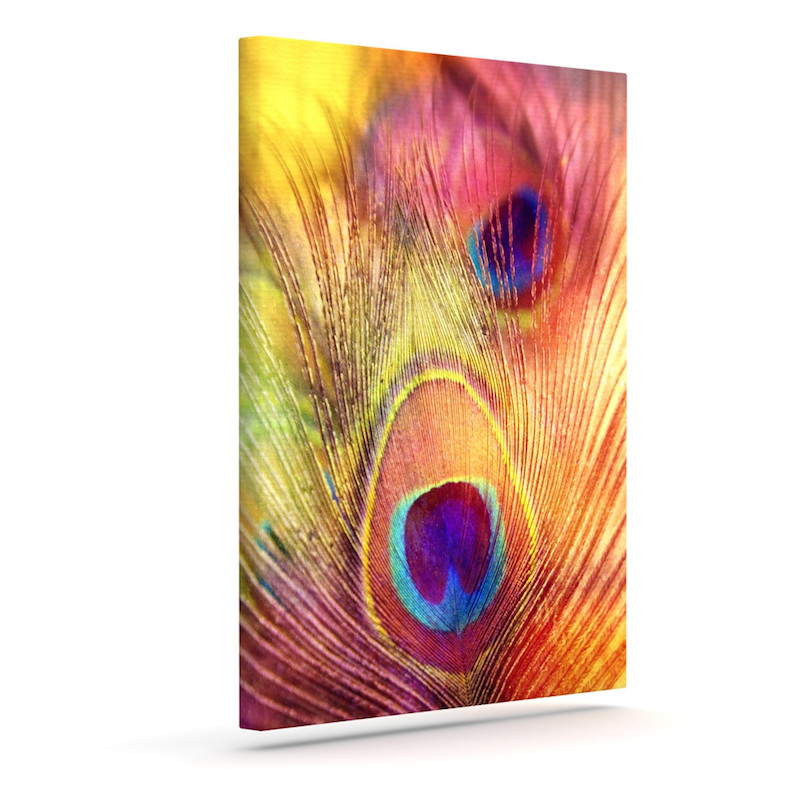 Talk about texture! We're betting guests will be drawn to this feathery wall art. It's a look and touch piece. (via …love Meagan)
25.
DIY Wire Wall Art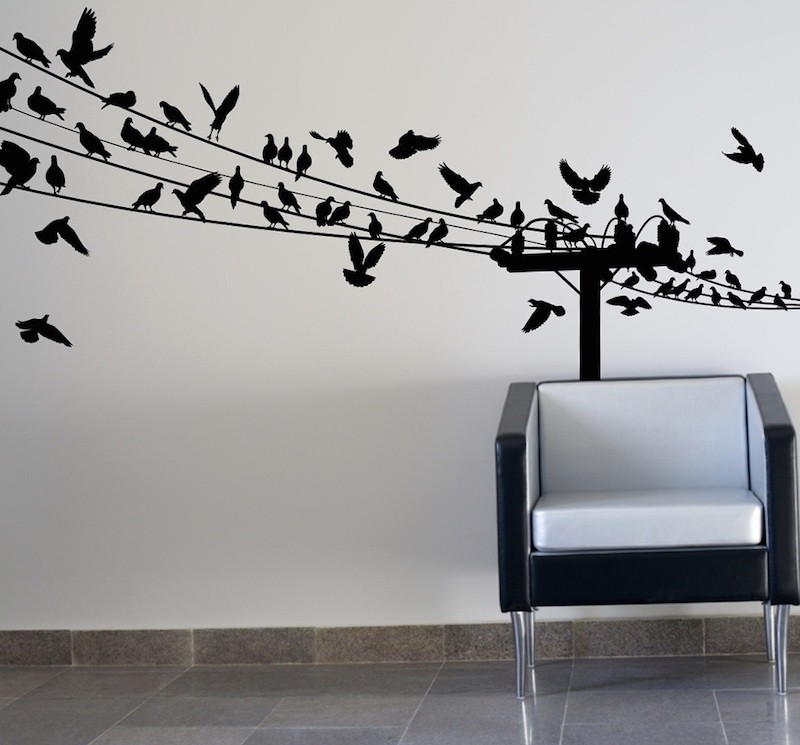 Head to the hardware store for the supplies for this creative sign. There are tons of colors and materials to choose from. What will you spell out? (via Brit + Co.)
26.
Washi Tape Frames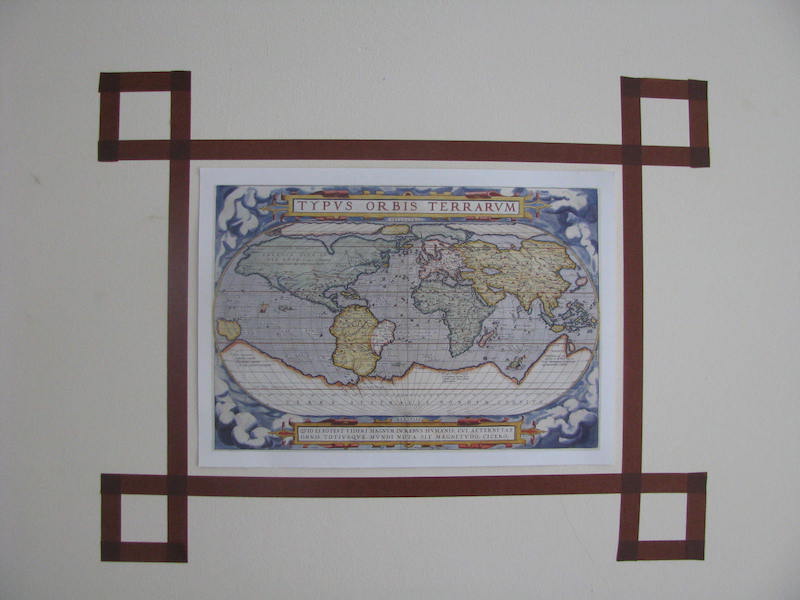 The frame is half the battle when hanging wall art. So why not turn the frame into a work of art itself using washi tape. (via Brit. + Co.)
27.
Starburst Mirror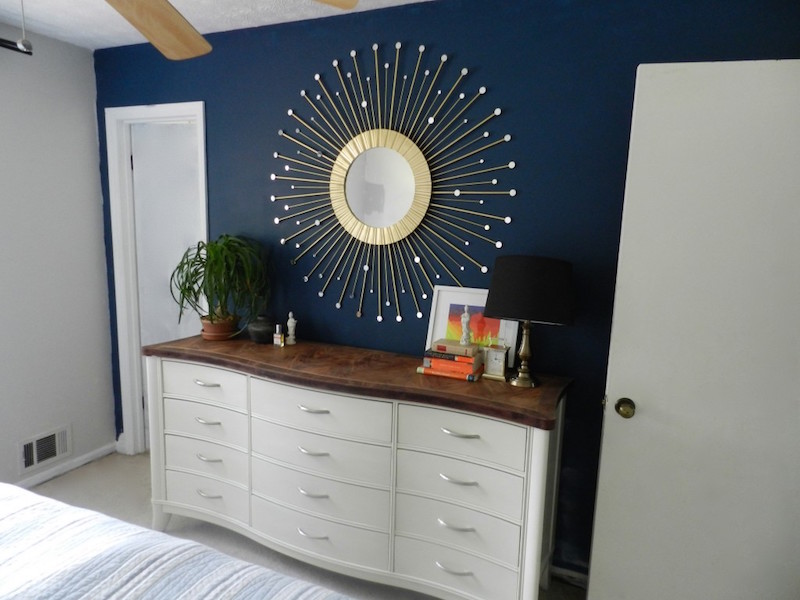 Take a plain mirror to the next level with this starburst DIY. All you need is some branches from the floral supply store, spray paint, and glue. (via Ten June Blog)
28.
Textured Wall Art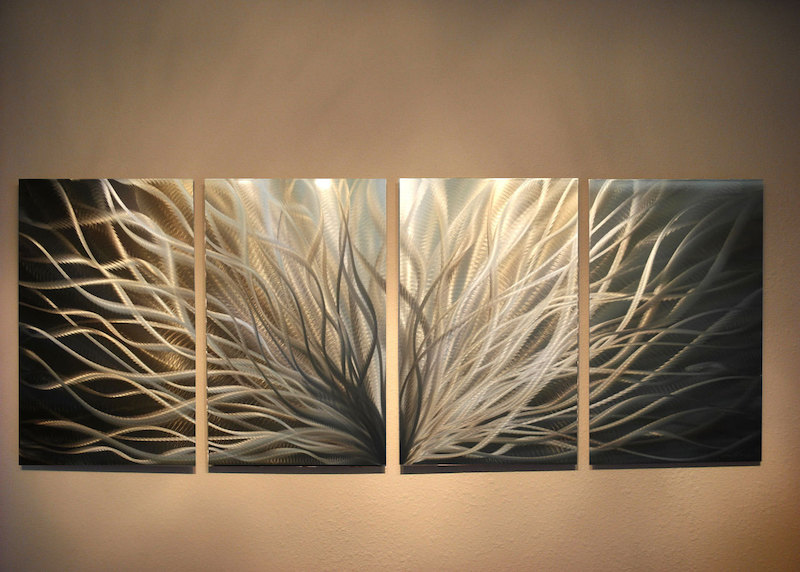 A new take on string art, this colorful canvas has a great texture to it. We might consider using a matte paint for a more sophisticated feel. (via Blu Kat Kraft)
29.
Canvas Map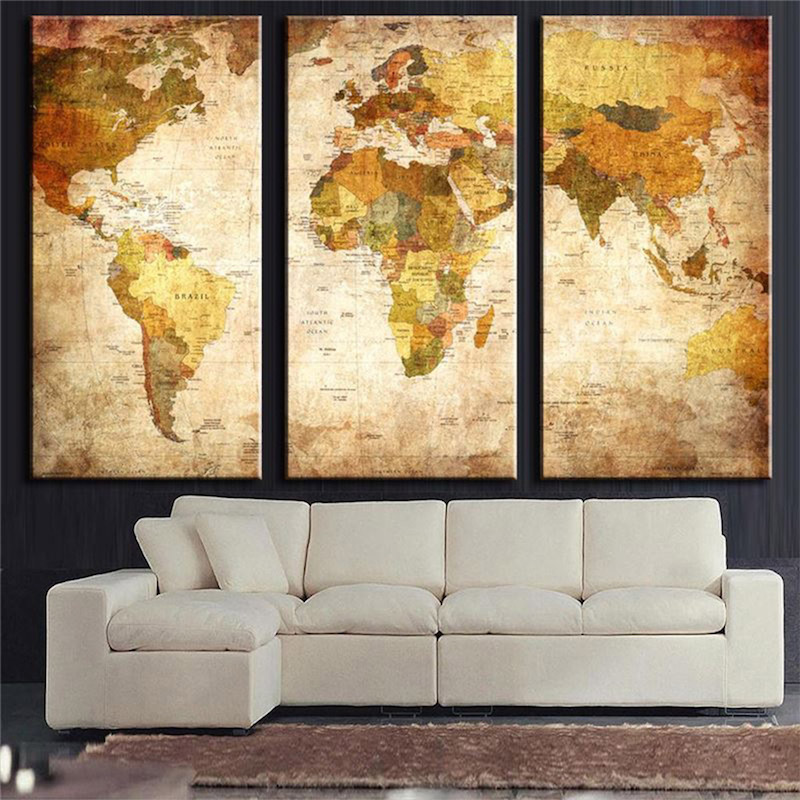 Here's another fun way to deconstruct a map. Take a plain paper version and wrap it around a variety of canvases. You might need a couple of maps to get the countries to line up perfectly. (via Little Birdie Secrets)
30.
Letterpress Wall Art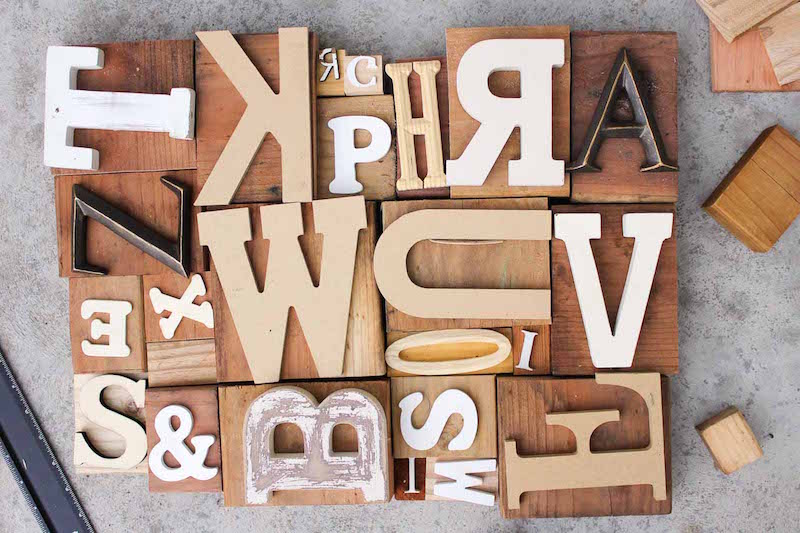 Next time you're at the flea market, don't pass by those letterpress trays just because you don't have a Vandercook of your own. This fun DIY shows off your love of the process. (via Apartment Therapy)
(Source : Brit + Co)
What's your favorite DIY wall art idea? Have you made any of the pieces on this list? Tell us in the comments!