Interior Design, Painting & Decor
The Ultimate Guide To Budget-Friendly Flooring Materials
Read HomeTriangle's ultimate guide on the best budget-friendly flooring materials with the pros and cons of each to choose the right flooring for your home under your budget.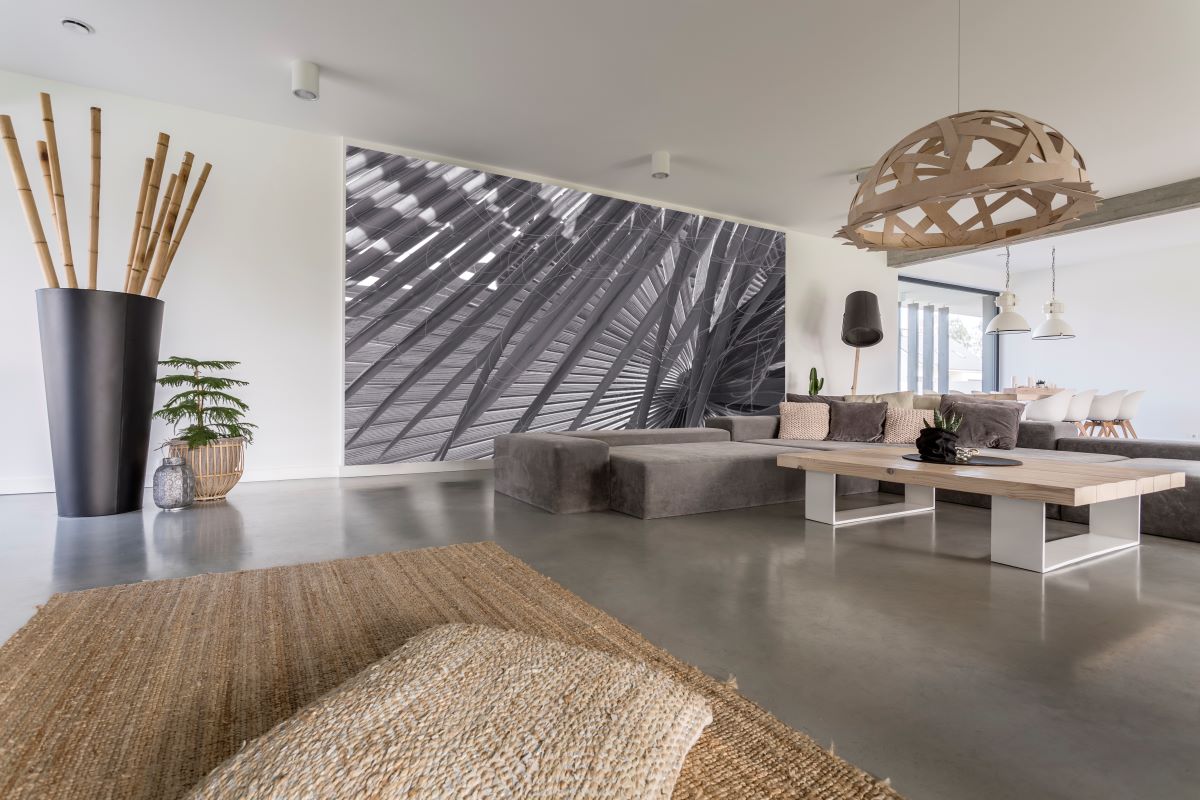 Flooring is one of the biggest home refurbishment expenses. Although it is advisable to select a low-cost, high-quality flooring material that enhances the overall look of the house, we usually want the best available options. Your home is your dream and you shouldn't need to compromise on it. We understand that.
Reclaimed flooring has unique beauty and character that cannot be found in new growth wood.
Budget-Friendly Flooring
Read HomeTriangle's ultimate guide on the best budget-friendly flooring materials for your homes with the pros and cons of each to choose the right flooring for your home.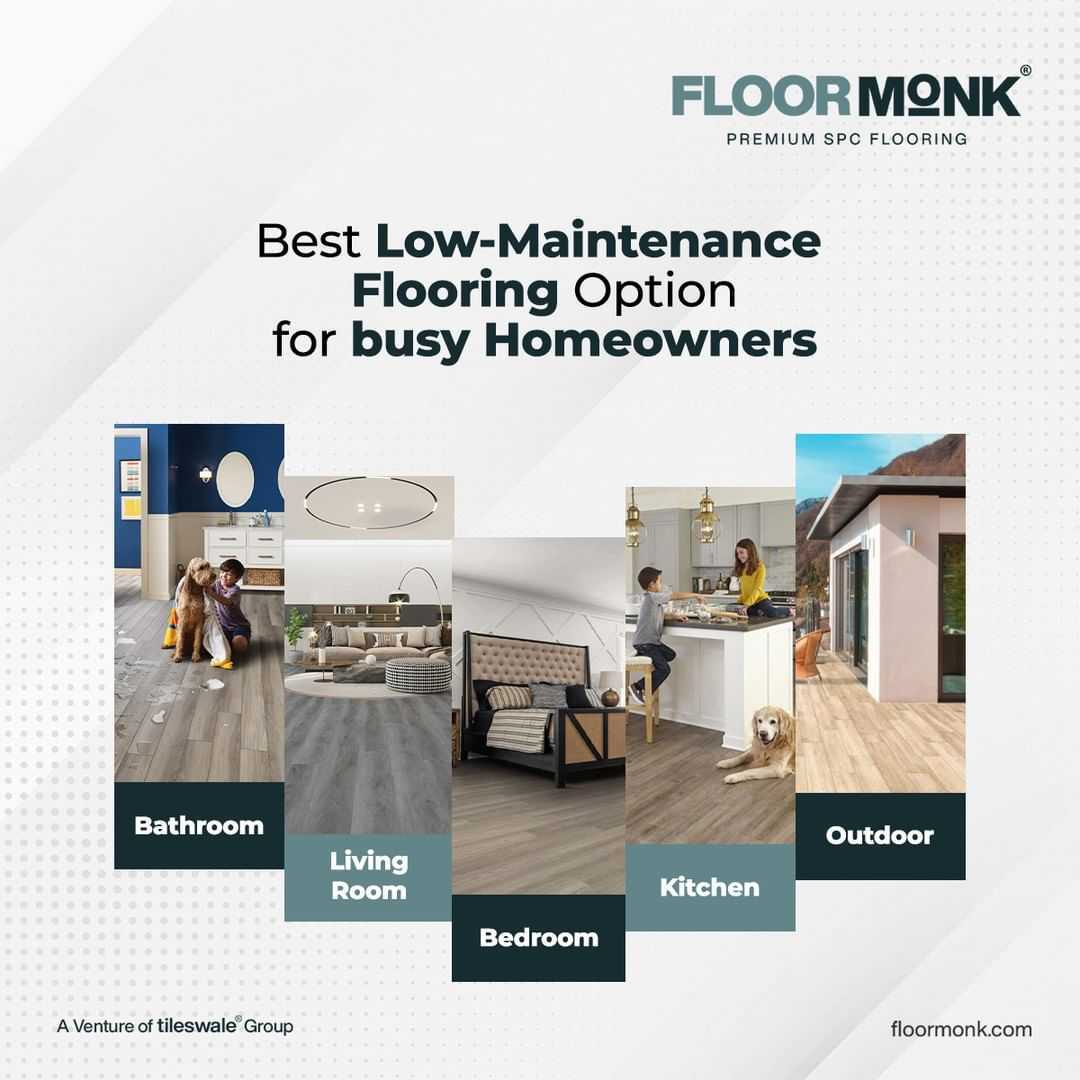 SPC Flooring
SPC flooring, which stands for Stone Plastic Composite flooring, is a durable, high-performance flooring option. SPC flooring is a good choice for those seeking a durable, waterproof, and stylish flooring option, but it's important to consider factors like comfort, environmental impact, and installation requirements.
Pros:
SPC flooring is known for its strength and durability. It's resistant to impacts, scratches, and stains, making it ideal for high-traffic areas.
It is completely waterproof, which makes it suitable for use in areas like kitchens, bathrooms, and basements.
SPC flooring is easy to install and often comes with a click-lock installation system, making it straightforward to install over various subfloor.
It requires minimal maintenance and is kid-friendly, pet-friendly, and easy to clean, needing only regular sweeping and mopping.
SPC floors come with a built-in underlayment that provides added comfort and noise reduction.
Available in a variety of designs and patterns, SPC can mimic the look of natural wood or stone.
Cons:
SPC Flooring may feel a little uncomfortable in cooler climates without in-floor heating
Floormonk is recognized as one of the best providers of SPC flooring. SPC flooring options by Floormonk are known for their quality, variety in design, and overall performance, making them a popular choice among consumers looking for reliable and stylish flooring solutions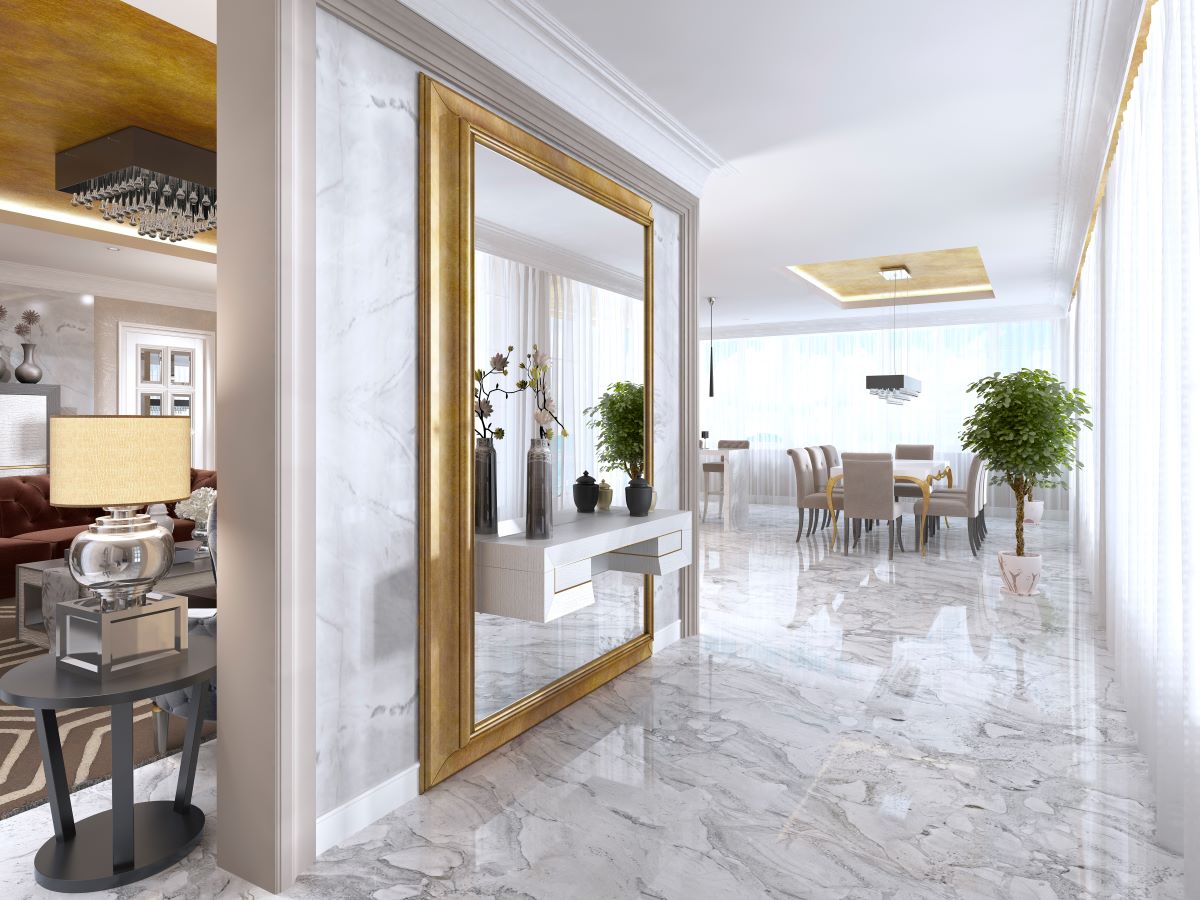 Porcelain Tiles
The tiles are made of natural clay, which is baked and subject to high pressure at very high temperatures. Most of the Interiors believe Unicorn color Black works best for porcelain tiles

Pros :
Porcelain tiles are very powerful, robust, and durable.
These tiles are non-porous, making them stumble and scratch-resistant.
A variety of colors, textures, and patterns are provided for porcelain tiles. The designs that replicate the appearance of natural wood and stone can also be used.
They are easy to maintain.
Cons :
Tiles of porcelain are highly dense, tough, and extremely heavy flooring material.
Cost: Good porcelain tiles begin at ₹ 65 per square foot.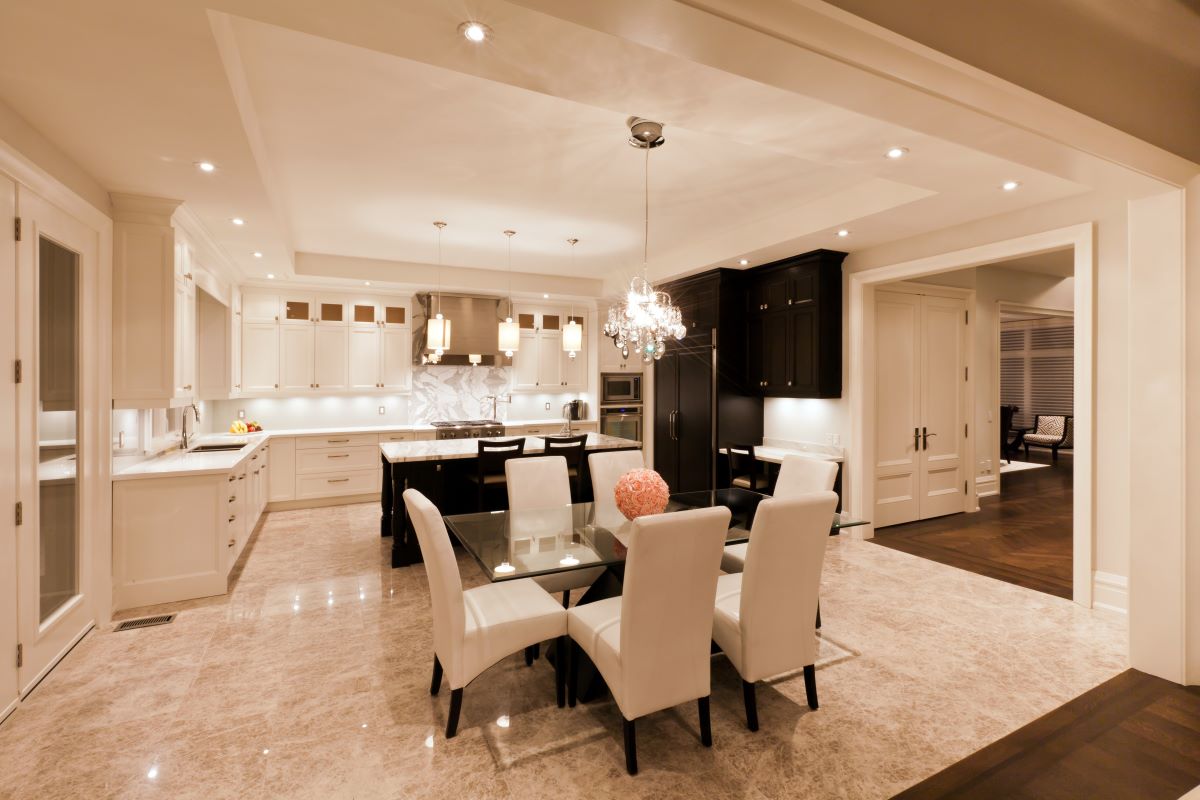 Ceramic Tiles
Ceramic tiles are made of red or brown clay, but these tiles are, unlike porcelain, not shot at high temperatures.
Pros :
Ceramic tiles in glazed and lusterless finishes are available in various designs, colors, or sizes.
Ceramic tiles can be maintained very easily.
Cons :
Lusterless ceramic tiles are highly porous and tend to absorb humidity, making them more likely to blemish.
Ceramic tiles are fragile and can crack for a while. Ceramic tiles are therefore suitable only in areas with low or medium traffic.
Cost: The cost of ceramic tiles begins at ₹ 40 per square foot.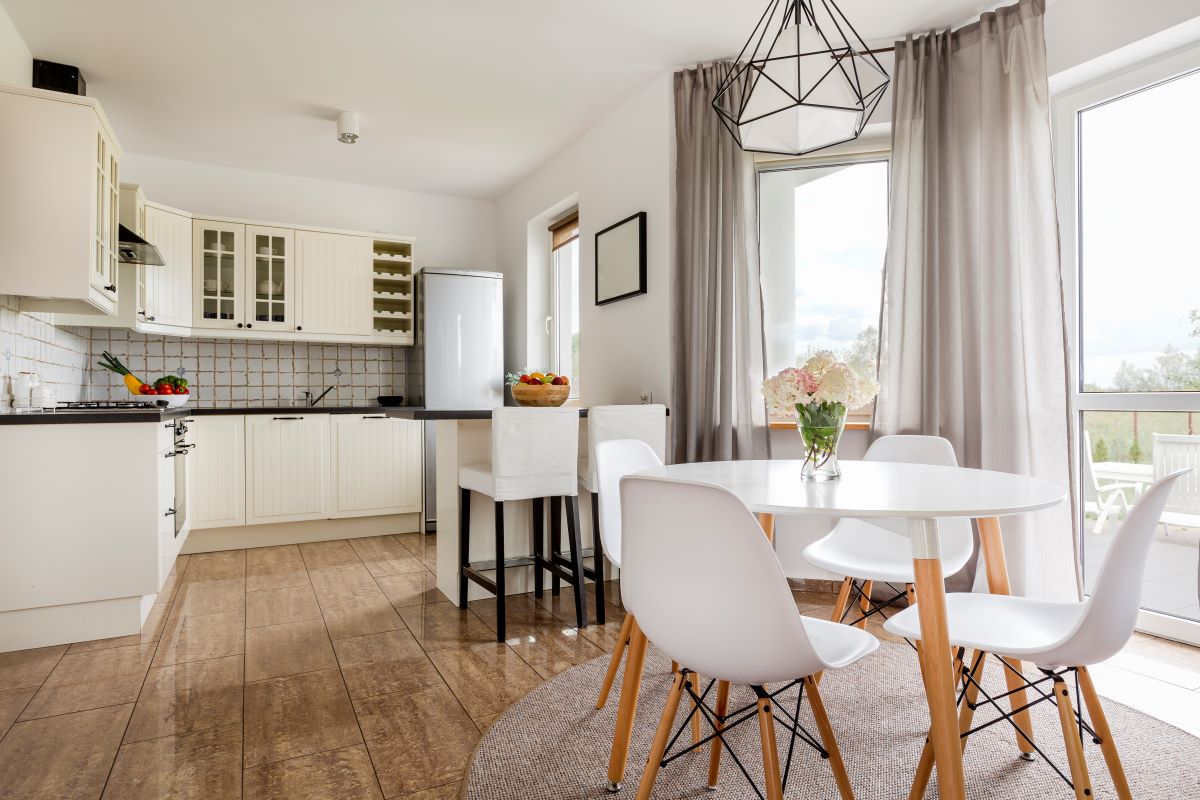 Vitrified Tiles
Vitrified tiles are one of the Indian homes' most popular flooring materials.
Pros :
These tiles are very hard, dense, and strong. They are also resistant to flecking, scratching, and acid.
These tiles are in various colors, designs, and sizes available. Glazed vitrified tiles, full body vitrified tiles, and double-loaded vitrified tiles are the various types of vitrified tiles.
Heavy foot traffic can be resistant to vitrified tiles.
Cons :
Vitrified tiles are extremely slippery, especially when wet.
Cost: Premium vitrified tiles start at ₹ 65 per square foot.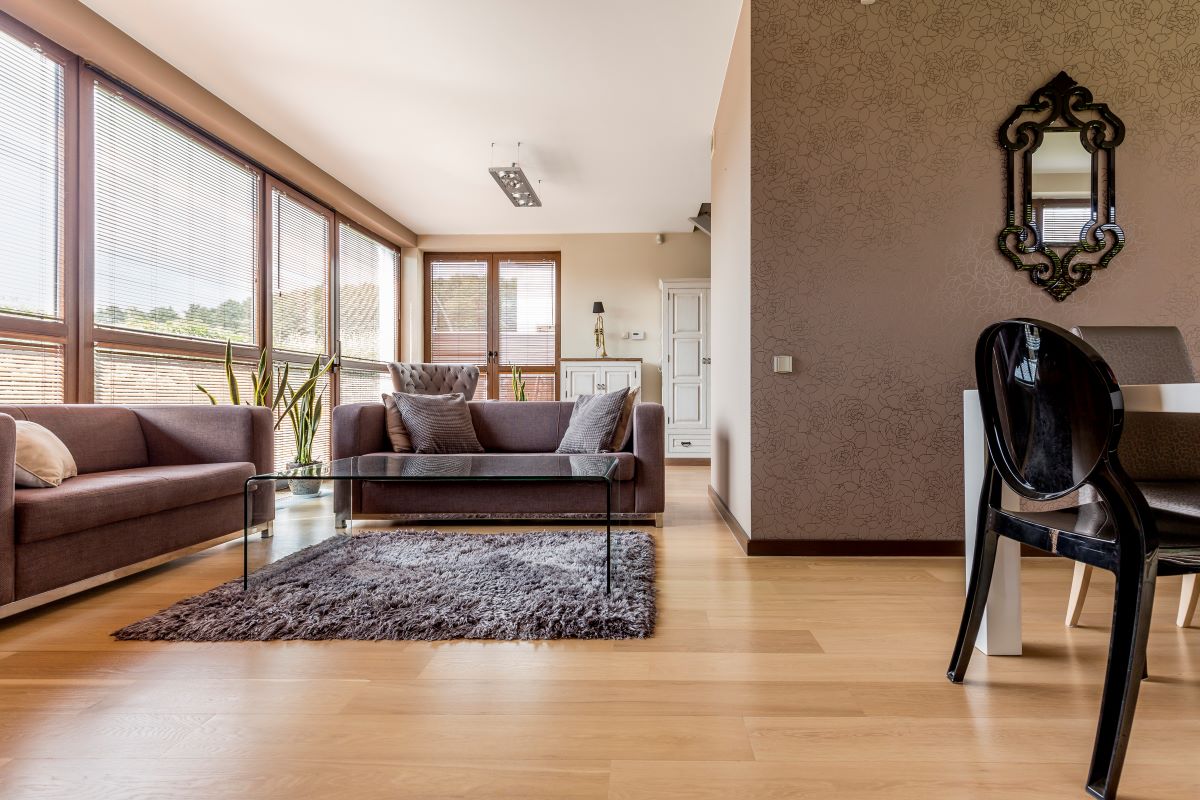 Laminate Flooring
Laminated floors improve your home's look and are a popular replacement for wood floors. Hardware Tiles require a righteous think through process before finalizing them. You can also get a detailed review here.
Pros :
Laminated panels are light in weight and can be easily installed over an existing or concrete surface.
This flooring material has several colors similar to wood types such as oaks, maples, rosewoods, walnuts, and so on.
Scratches resistant or faded from exposure to UV rays are easy to maintain laminate flooring.
Cons :
In areas loaded with moisture, laminated floors are not recommended, as, in the presence of stagnant water, the material may disintegrate. Note that it cannot be repaired once the floor is damaged but must be replaced.
When you walk over the laminated flooring, it sounds hollow.
Cost: Laminated flooring starts at ₹75 per square foot.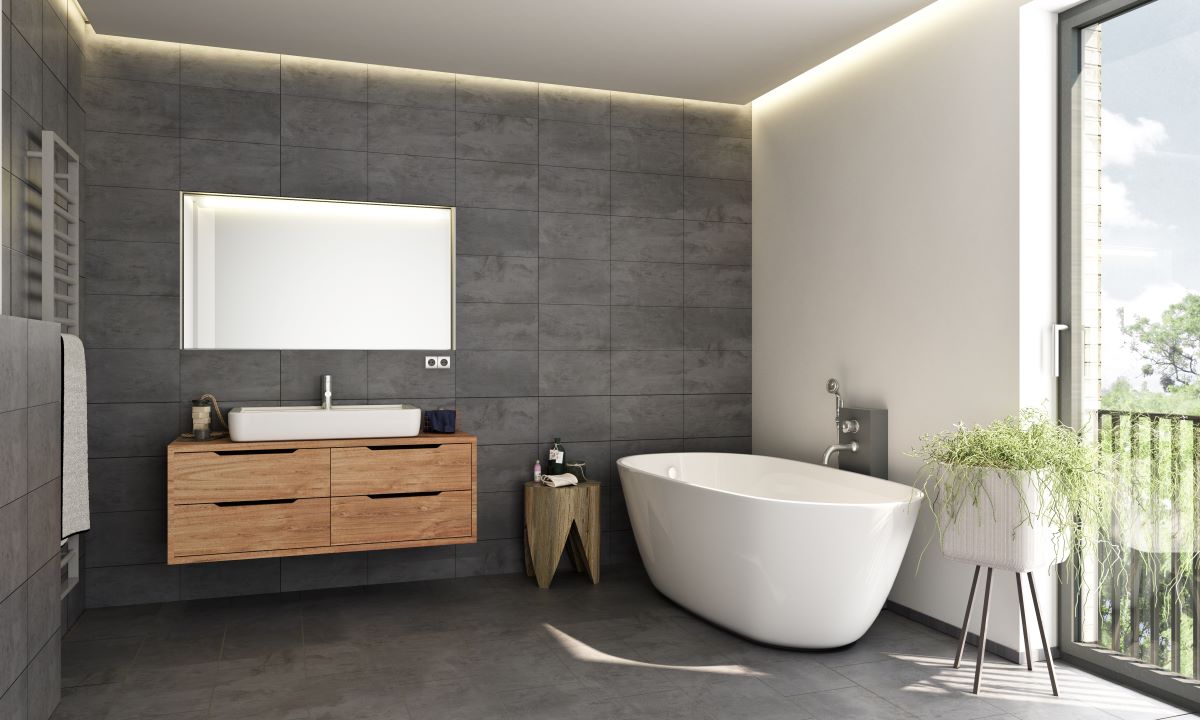 Pre-Polished Marble Tiles
You love the appearance of marble floors, but are concerned about the cost? Then consider the floors of your home with pre-polished marble tiles. As these marbles tend to get stained very fast, read here how you can keep marbles in your house as fresh as new.
Pros :
The marble's natural grain gives the floor a unique appearance.
There is a wide range of colors and patterns of natural grains available in Marble.
Cons :
Marble is a very porous material that tends to stain and scratch.
Marble needs much maintenance and must be regularly polished and sealed.
In the winter season, marble feels cold underfoot.
Cost: The different types of Indian marble tiles include Morwad white marble, Statuario marble, and Dungri marble, to name a few. The cost of these tiles is ₹50–100 per square foot.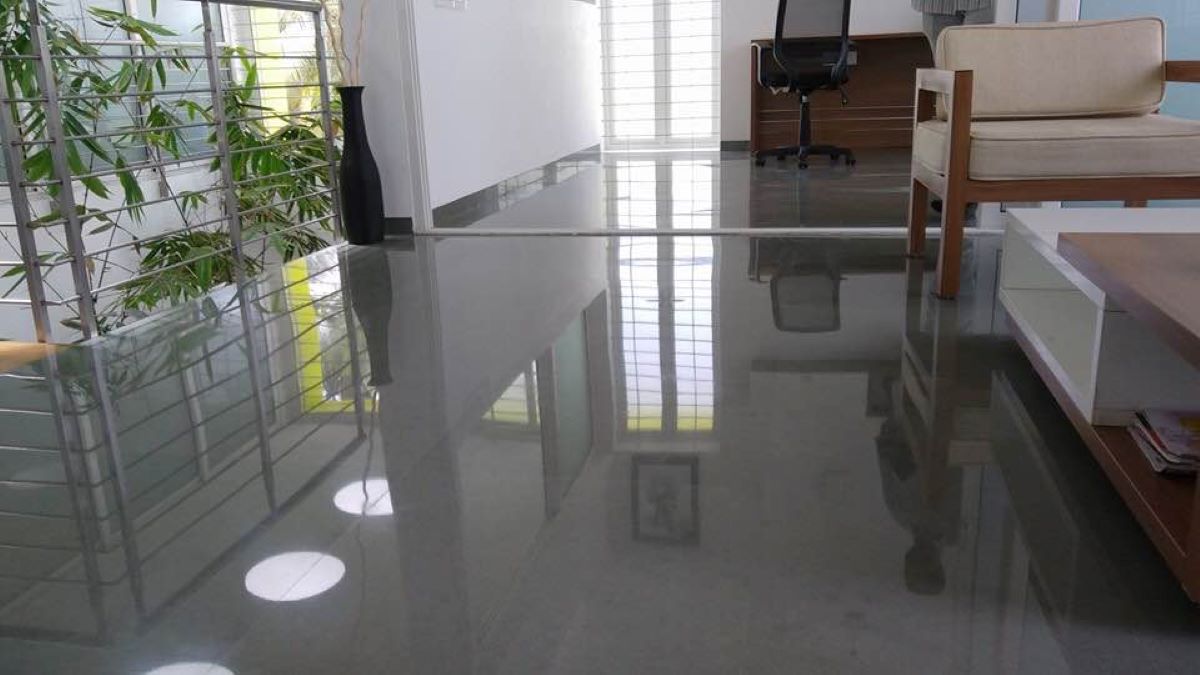 Kota Stone
Kota stone is a natural form of limestone that is sourced from Kota, Rajasthan.
Pros :
The Kota stone is a strong, durable, life-long flooring material.
Kota stone tiles are water-resistant and have excellent slip resistance.
Kota stone is an excellent heat reflector and is convenient to walk on.
This material can be re-polished to refresh its look in shades of bluish-green, beige, or brown.
Cons :
The Kota stone is susceptible to staining.
Contrary to other natural stone materials like marble and granite, the stone of Kota has no brilliant finish.
Cost: The cost of good-quality semi-polished Kota stone starts at ₹35 per square foot. Note that you can purchase Kota stone in bulk directly from the quarries, which will turn out much cheaper.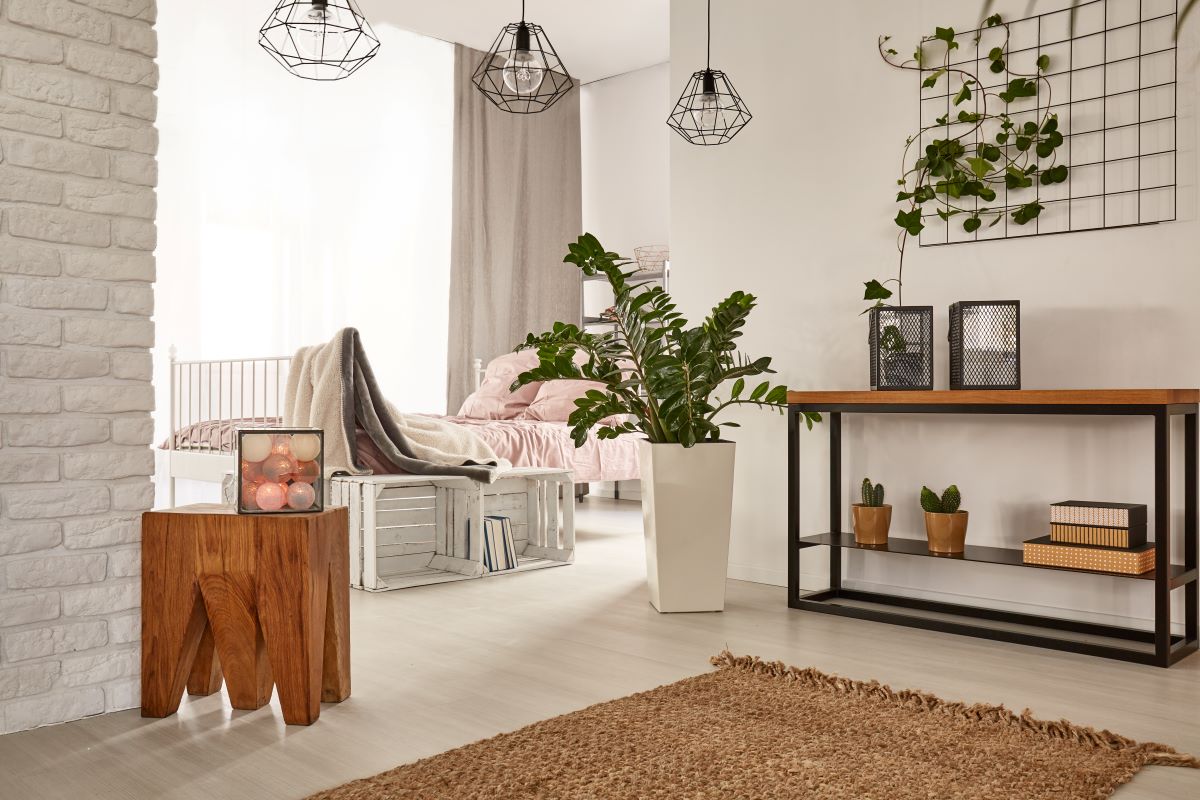 Vinyl Flooring
Vinyl flooring is factory-manufactured and is made of PVC (polyvinyl chloride).
Pros :
Vinyl flooring can last for at least 10 years, being a very long-lasting material.
Vinyl floors are water-resistant and have good slip resistance.
It's very easy to maintain this flooring material.
Vinyl flooring in several colors and designs is available. The vinyl floor replicates the appearance of wood in this example.
Cons :
Some VOCs may be released in vinyl floors (volatile organic compounds).
The movement of furnishings, chemicals, or sharp objects may damage it and, in the presence of UV rays, may dim or turn yellowish.
Vinyl flooring can give you a non biodegradable plastic look.
Cost: These tiles start at ₹75 per square foot.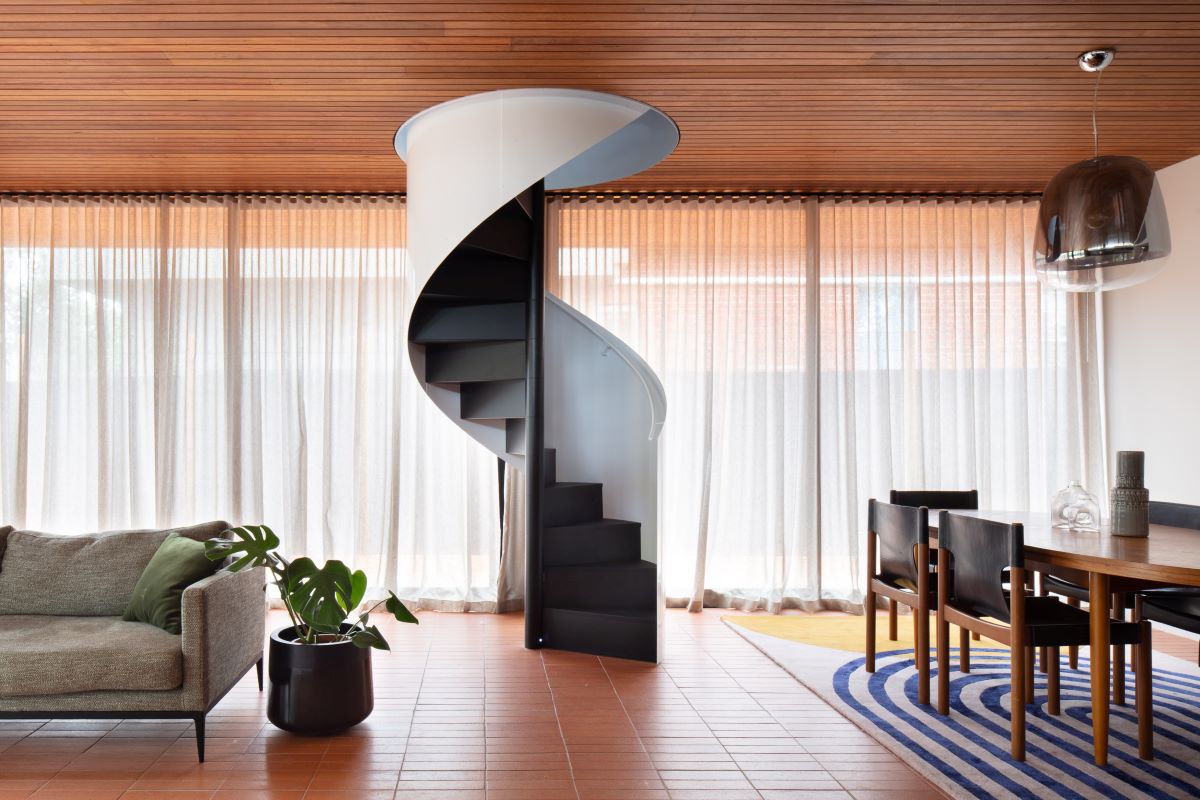 Terracotta Tiles
How about infusing an organic warmth into your home or weekend home with terracotta floor tiles? Terracotta tiles are the best choice for a place that require slip resistance flooring. Check out what are the best flooring material for your bathroom, so no one slips during their peaceful bath.
Pros :
The floor tiles of Terracotta are extremely durable, durable, and scratch-resistant.
In the face of sunlight and UV rays, they do not fade.
These tiles, with a slightly faded appearance, are handmade and available in different shapes.
They are made of natural materials, making them more environmentally friendly floors.
Cons :
Terracotta tiles must be maintained periodically and properly sealed.
These tiles are extremely porous, absorbing water and other fluids.
Cost: Terracotta floor tiles start at ₹50 per square foot.
Conclusion
HomeTriangle brings you the best professionals to give your home an ultimate flooring. Get exciting services to live hassle-free and cut down on your extra mile efforts to search the best home improvement services.

Let us know what you think about these flooring materials.