Hardwood floors are very durable additions to any house, giving the entire home a classic appearance. However, Hardwood floors can be very hard to install and maintain. If you are choosing to mount these type of floors in your residence, you would have to make some decisions which would include the specie of wood to use, and the style of installation that would be suitable for the intended purpose.
Although Hardwood floors have been known to bar flood and fire accidents, not knowing the characteristics of the species of wood used in Hardwood flooring as it relates planned use for it would create problems in the long run.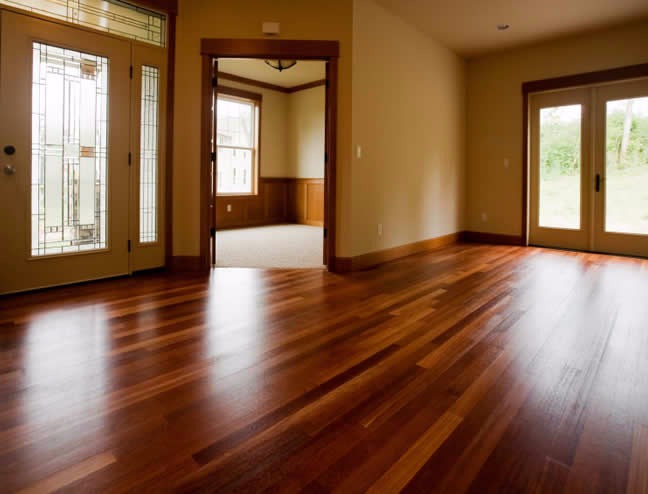 Species of Hardwood for Hardwood Flooring
The American Cherry which is found in the eastern parts of the US is an averagely dense wood with a fine texture. However, markings and scratches are easily obvious on it which makes it not ideal for use for domestic use (it would be perfect for as a private office floor). Its hardness
The American Walnut is found both in eastern US and in the American Midwest. Unlike other species of hardwood, light does not any effect on its colour, but it lightens with time. It is moderately dense, its hardness being rated at 1010.
The Brazilian Cherry, one of the hardest woods, has a coarse texture and its colour is easily affected by light exposure. It is a very dense wood, consequently making it one of the most durable types for hard floors. It is rated at 2350 for hardness.
Oak is one of the most commonly used wood for Hardwood flooring, especially the Red oak is dense and durable as marks and scratches are not obvious. It comes in a variety of colours, giving you many options. It is suitable for home use.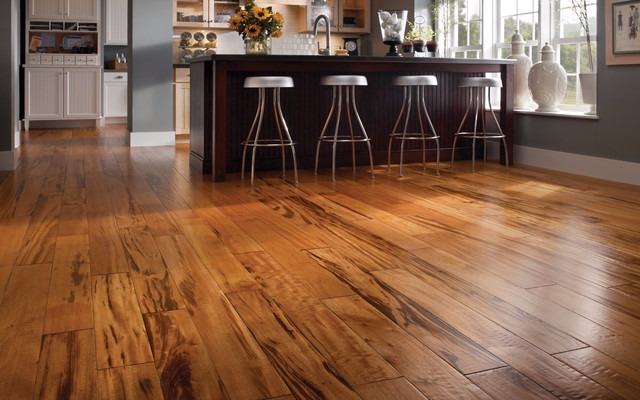 Installation
Also, you would need to consider the type of installation that would be suitable for the desired appearance that you are gunning for. The three basic installation types are:
Strips: these are small and boards cut in varying lengths.




Planks: these are broad boards of random width and length sizes.




Wood tile: hard wood is finely cut and placed geometrically side by side in a Parquet style.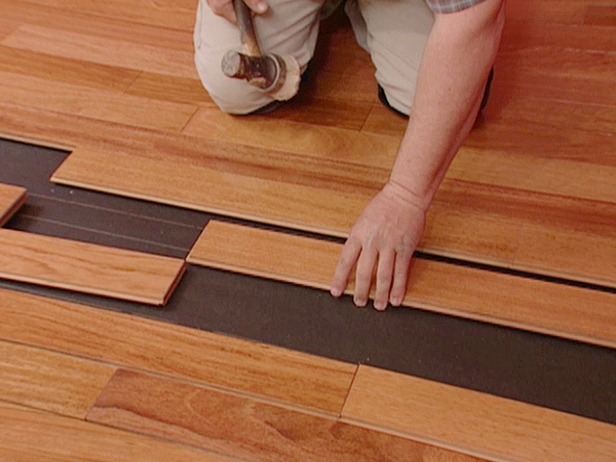 Hardwood flooring pros
Hardwood flooring comes with a vintage appearance that has that exotic appeal. It has a warm appeal and feels good under your feet.




Easy to match with furniture to give your entire space emotions.




Hardwood floors are perfect insulators




Easy to clean
Hardwood flooring Cons
Hardwood flooring can be very expensive to purchase and install.




If you are looking for a tranquil and peaceful environment, then you might have issues with Hardwood flooring as it causes a lot noise when walking across it.




Refinishing hard floors are quite difficult because of their hardness.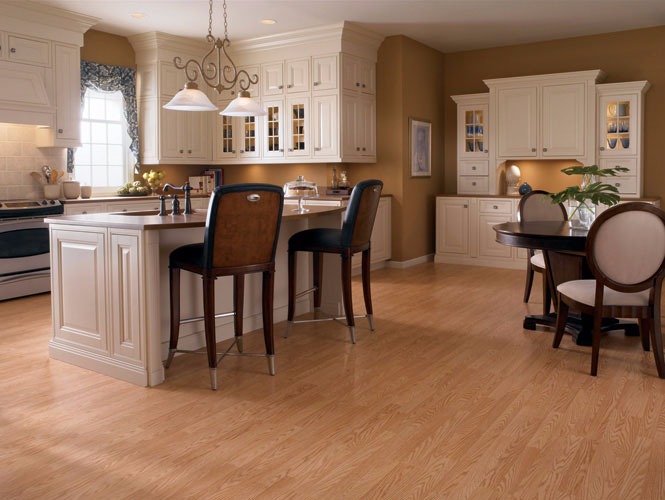 Although Hardwood flooring is costly, it is a very valuable asset to you as it last centuries if maintained properly. It adds more value to your home in all regards, especially financially. It is widely known that houses with Hardwood floors are easier to sell.