Apart from water, you need to consider additional factors such as durability, appearance, and cost when considering flooring options for your bathroom. Find out more.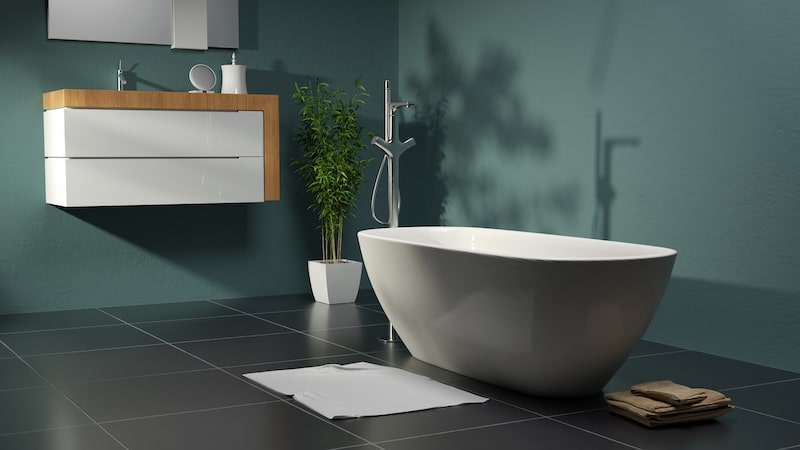 In most parts of your home, you choose flooring based on appearance, because you want your living room, bedroom, and dining room to look great. While the functionality is important, it comes second for most of us. The exception is bathrooms because you have to consider how they will perform under stress, i.e, lots of water on the walls, ceiling, and the floor. Moisture will rapidly destroy your flooring if you are not careful.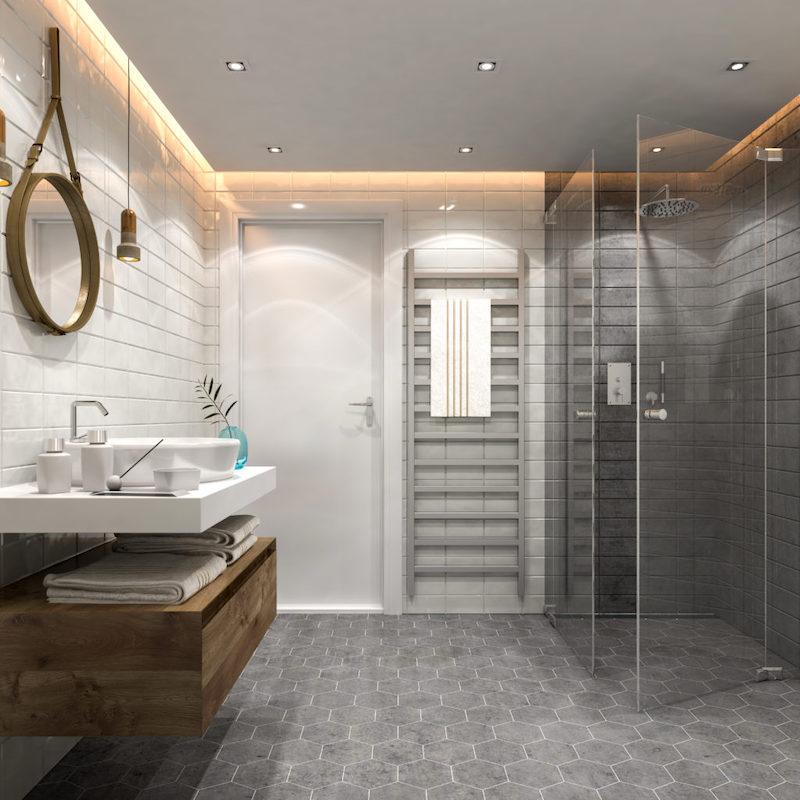 Apart from water, you need to consider additional factors such as durability, appearance, cost, and ease of installation. Read HomeTriangle's comprehensive guide on the best flooring options for your bathroom.
1. Porcelain Or Ceramic Tiles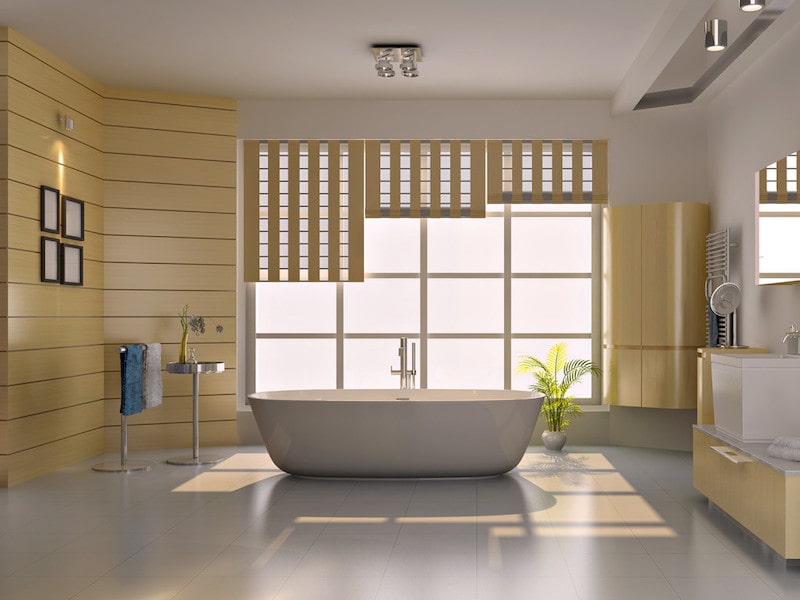 When it comes to bathroom flooring, porcelain tile is the best option as it is waterproof, economical, and stylish. Porcelain tiles can achieve a textured and solid feeling mimicking stone. If you're confused about the difference between ceramic tiles and porcelain tiles, porcelain tiles have a water absorption rate of 0.5 percent or less.
One of the best things about ceramic tiles is the dynamic variety available in the market, some of which even look like wood or stone. You can get individual tiles in a wide range of sizes and shapes, from square to rectangular to hexagonal and even hexagonal or you can get pre-mounted mosaic tiles on plastic mesh sheets.

2. Vinyl Flooring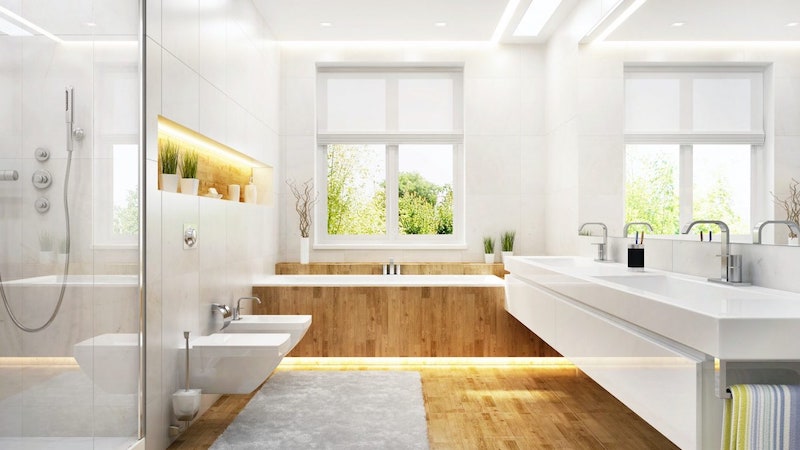 Vinyl has been the favored option for bathroom flooring for ages because it is stylish and remarkably practical. Children's bathroom and laundry rooms or other areas where maximum amounts of water are expected are best suited with sheet vinyl flooring. Sheet vinyl can be laid with very few seams in bathrooms because it comes in such large sizes. Another progressive choice is luxury vinyl plank flooring which comes in widths of 5 inches and lengths of around 48 inches.

3. Stone Flooring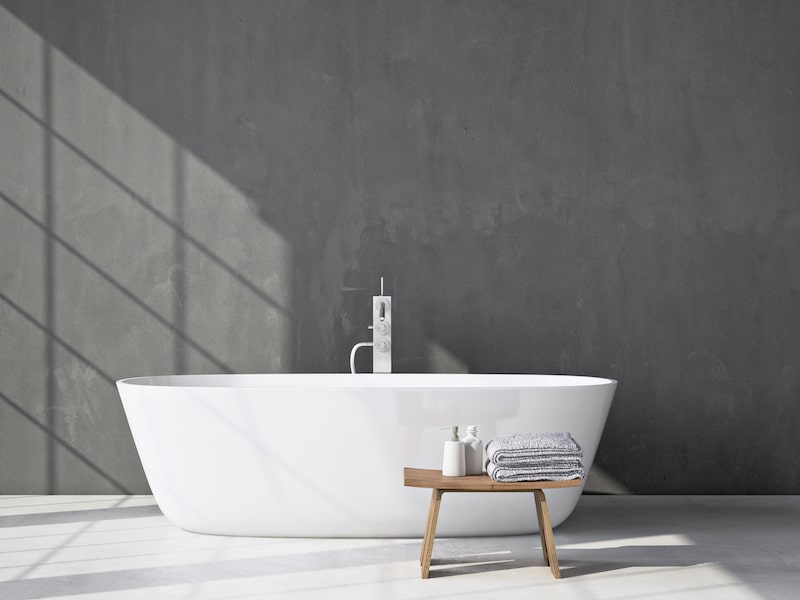 An absolutely ideal choice for bathroom flooring is natural stone. Great stone flooring options such as marble, granite, limestone, etc have few to zero moisture flooring problems. Plus they are hard, long-lasting, and beautiful. Moreover, they return brilliant resale value. Keep in mind that stone flooring can be cold and slippery. Also, the initial cost is pretty high for stone flooring.

4. Engineered Wood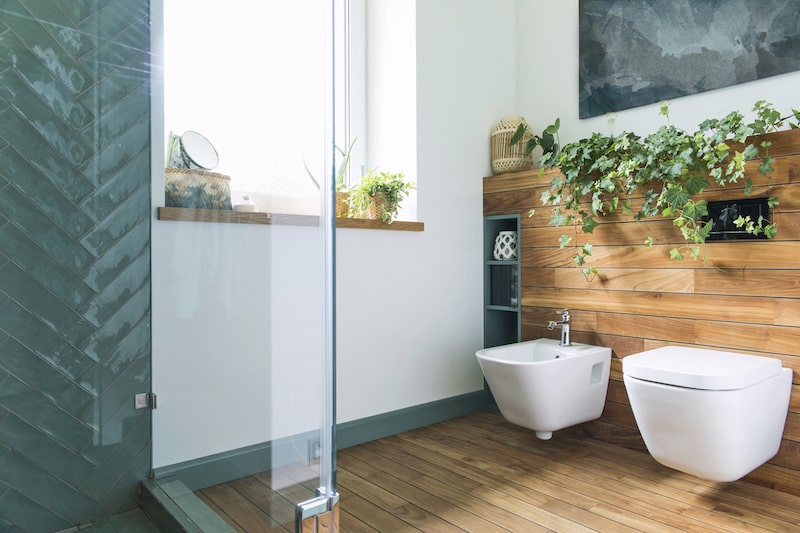 Engineered wood has better dimensional stability and holds better under high moisture conditions. The plywood base in them is excellent against moisture. Engineered wood also mimics authentic wood as they have an actual hardwood veneer top layer. Engineered wood is probably your best and only option if you want natural wood in your bathroom because any wood, no matter how protected it is, is prone to damage in bathrooms.

5. Laminate Flooring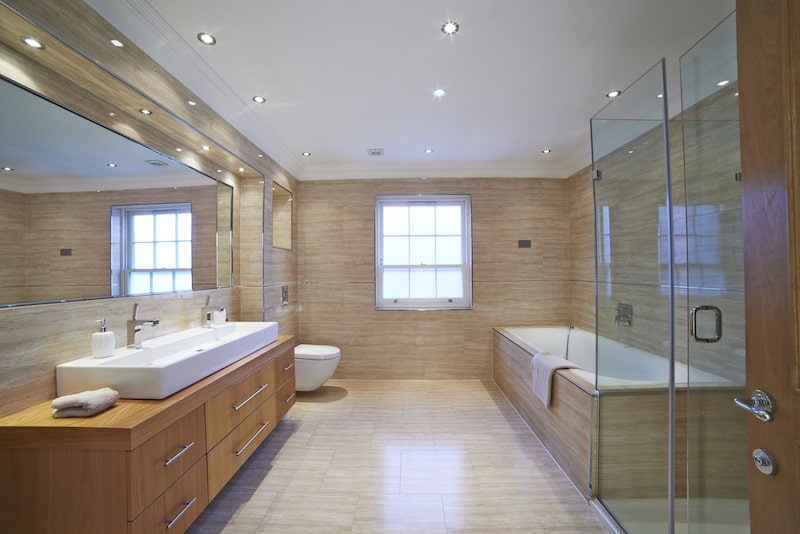 Astonishingly, people choose laminate flooring over solid hardwood flooring. Laminate flooring is essentially resin-impregnated paper atop a wood chip base. The surface of a laminate plank is actually a photograph of oak, cherry, slate, marble, or any other wood or stone. With tight seams between the planks, it is difficult for moisture to work its way downward. Laminate is easy to clean, too. Truly waterproof laminate flooring is an idea that has not yet come to fruition even though several manufacturers have tried.