HomeTriangle Guides: A Well-Planned Couple's Bedroom
A warm and inviting room that makes both partners feel absolutely comfortable is the principal design criterion for a couple's bedrooms. The bedroom should also appear as an efficient common space that responds to the couple's individual demands. While a room's basic design is based on the position of the furniture, the overall decoration of the bedroom is influenced by other factors, such as personal style, color preferences, ambiance, and the age of the couple.

Read our comprehensive guide on some of the design tips that make a couple's bedroom stand out from the rest.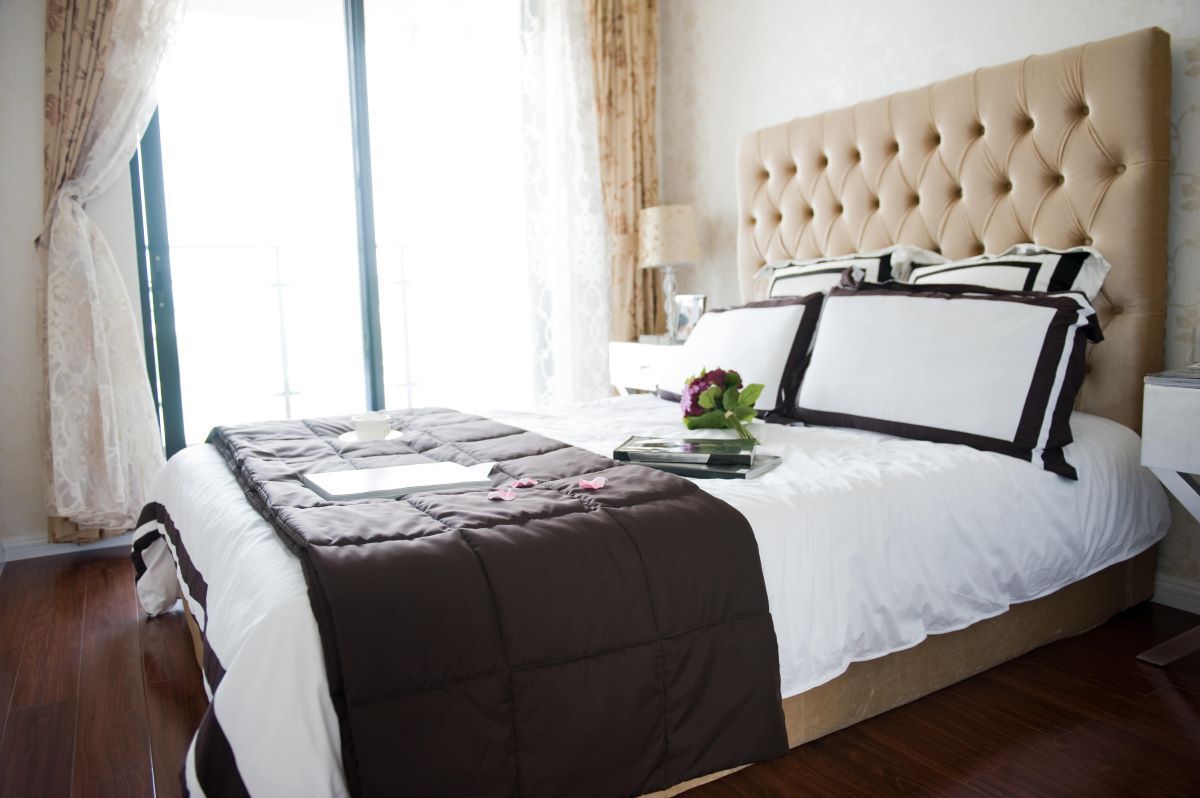 A King-Size Bed With A Comfortable Headboard
Choose a king-size bed because it's large enough for two people.  A king-size bed is also ideal if you are a young couple sleeping between them with a kid (or plan to start a family). Only if your room width is less than 10 feet 6 inches choose a queen-size bed.
A headboard should ideally be padded or upholstered in materials like leather, fabric, or PU for maximum comfort. A covered headboard provides comfort and softness and feels cozy to sit in bed, watch TV, read or talk in bed. A padded headboard also offers sufficient support to prevent any strain on your back.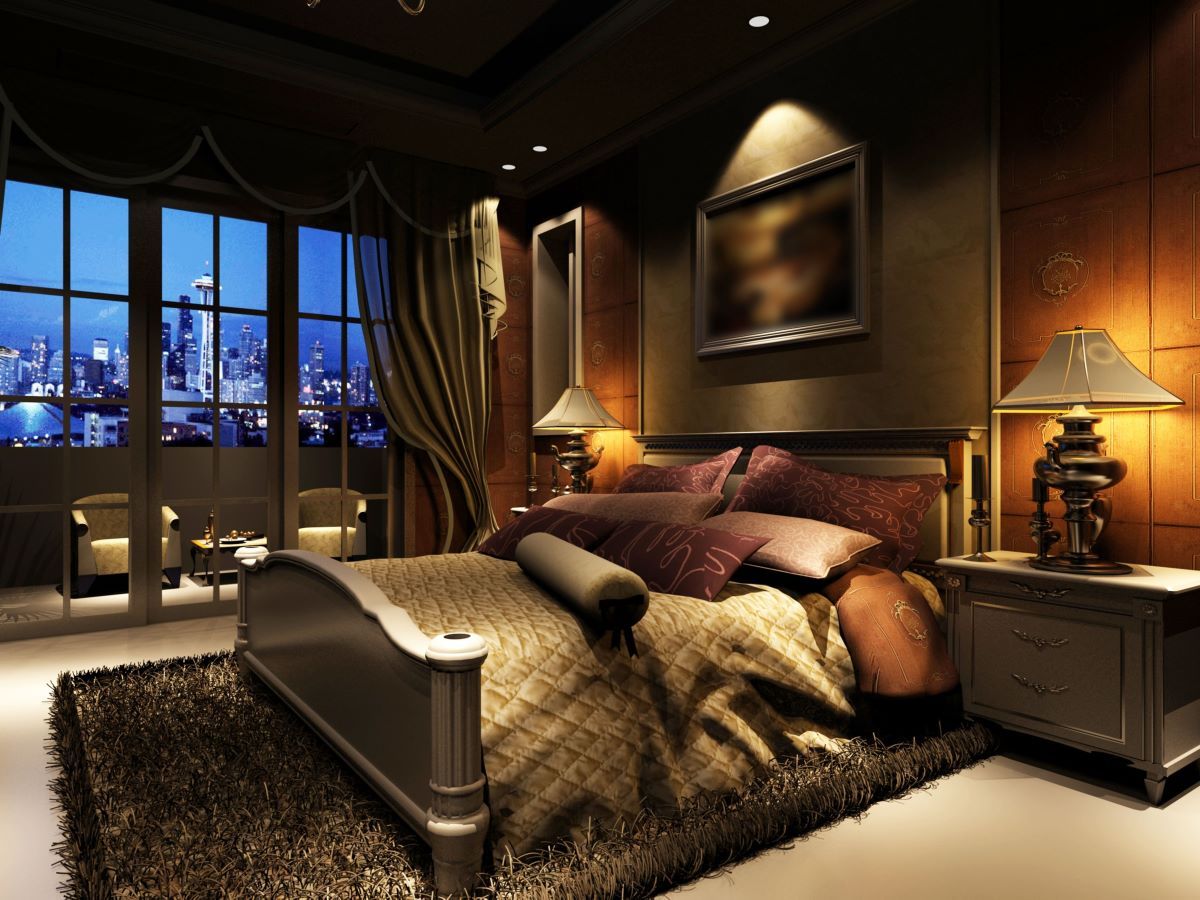 2.  Mood Lighting
Soft, soothing lighting is an excellent way of giving the right look and feel; it creates an intimate mood in the room. With recessed cove lighting, mood lights can be achieved through installation in the ceiling, the wall, or the headboard of the LED strip lights. In the bedroom with dimmer switches, you control the amount of light. The lighting of the room can be easily changed from bright to weak.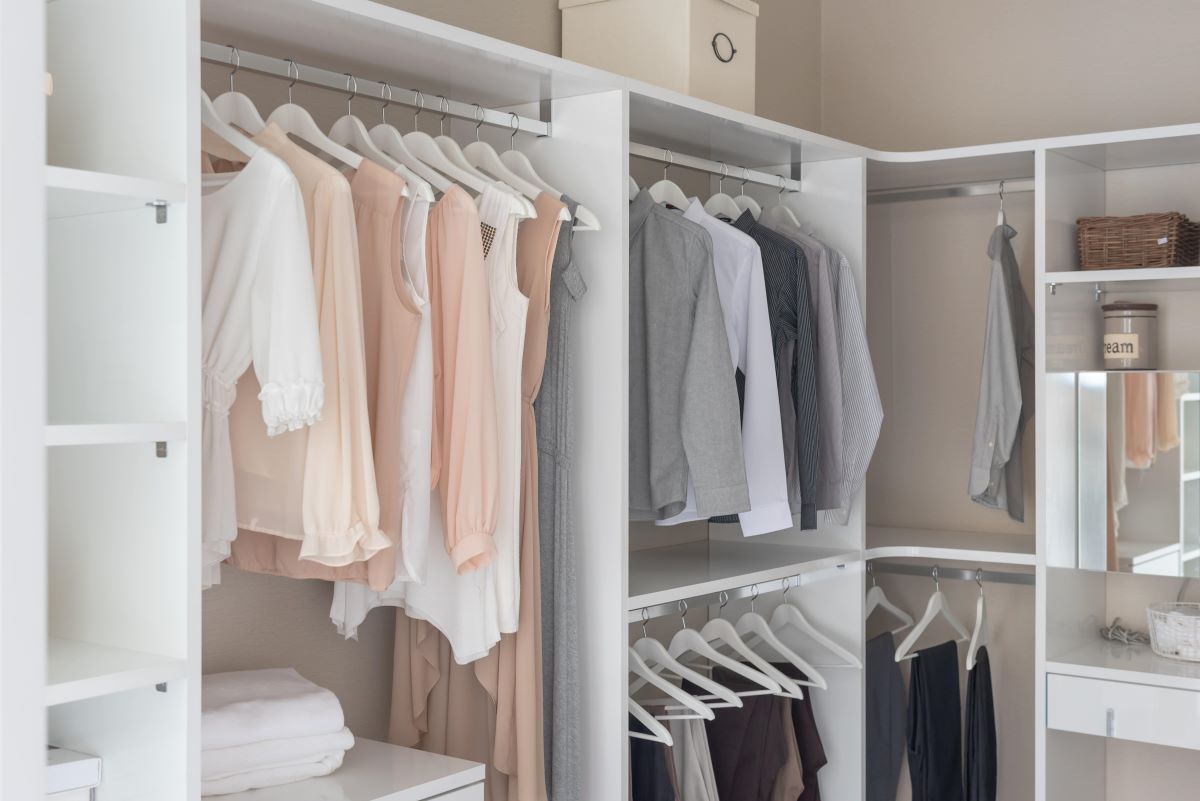 3. His & Her Wardrobes
The bedroom should have independent his and her wardrobes to create efficient storage space to meet the individual needs of each couple. How? Women's wardrobes should have space to hang long clothes, belts, purses and saris, casual wear, and shelves and boxes for storing other clothes and accessories. Men's wardrobes should contain hanging accessories for formal wear, pants, belts, and ties, shelves for folding clothes, and drawers for other accessories.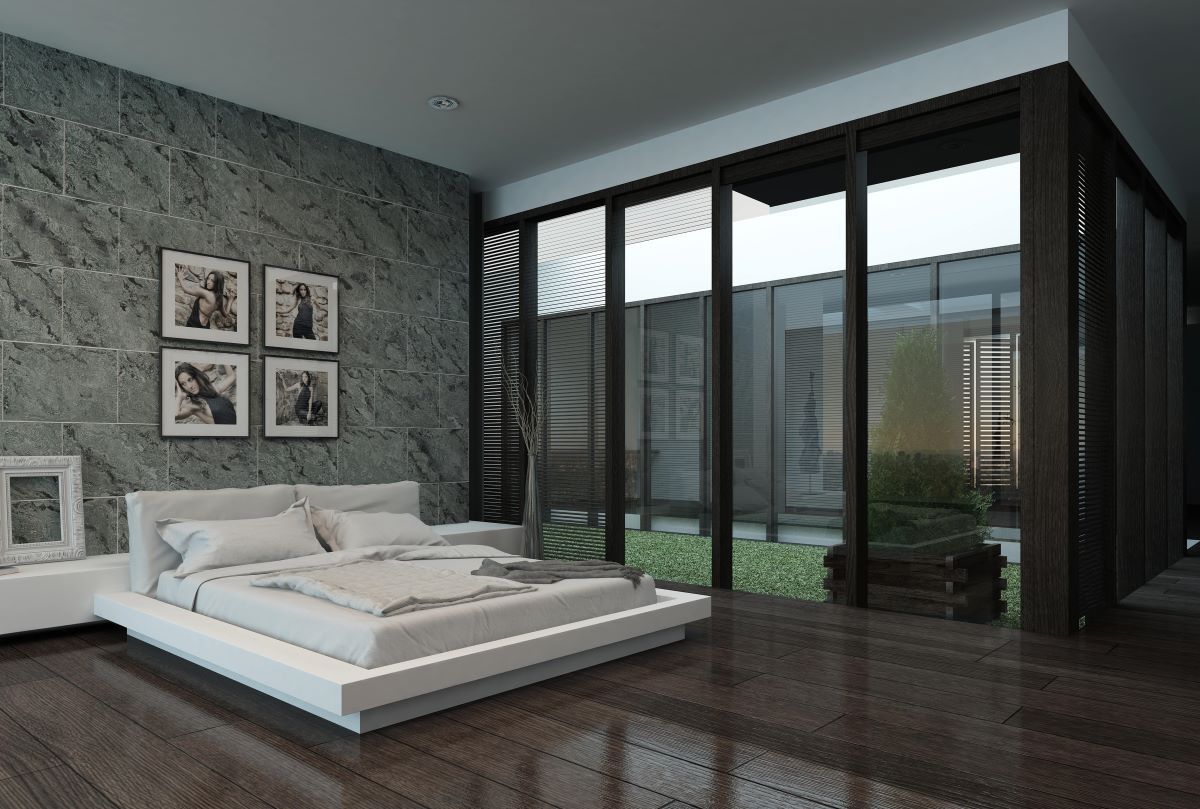 4. Uncluttered Spaces
Free space is necessary to create an intimate atmosphere in the bedroom. According to your specific needs and requirements, open or closed bookshelves, work areas, bedside reading lights, etc. should be chosen. This will help create an organized space without clutter. A dressing table is essential in the bedroom because it not only helps you dress better (which is an important factor in building a good relationship), but it also keeps the room clean, tidy, and in order. There is a special place in each of the husband and wife's things. For a compact bedroom, choose a wardrobe with an integrated chest of drawers.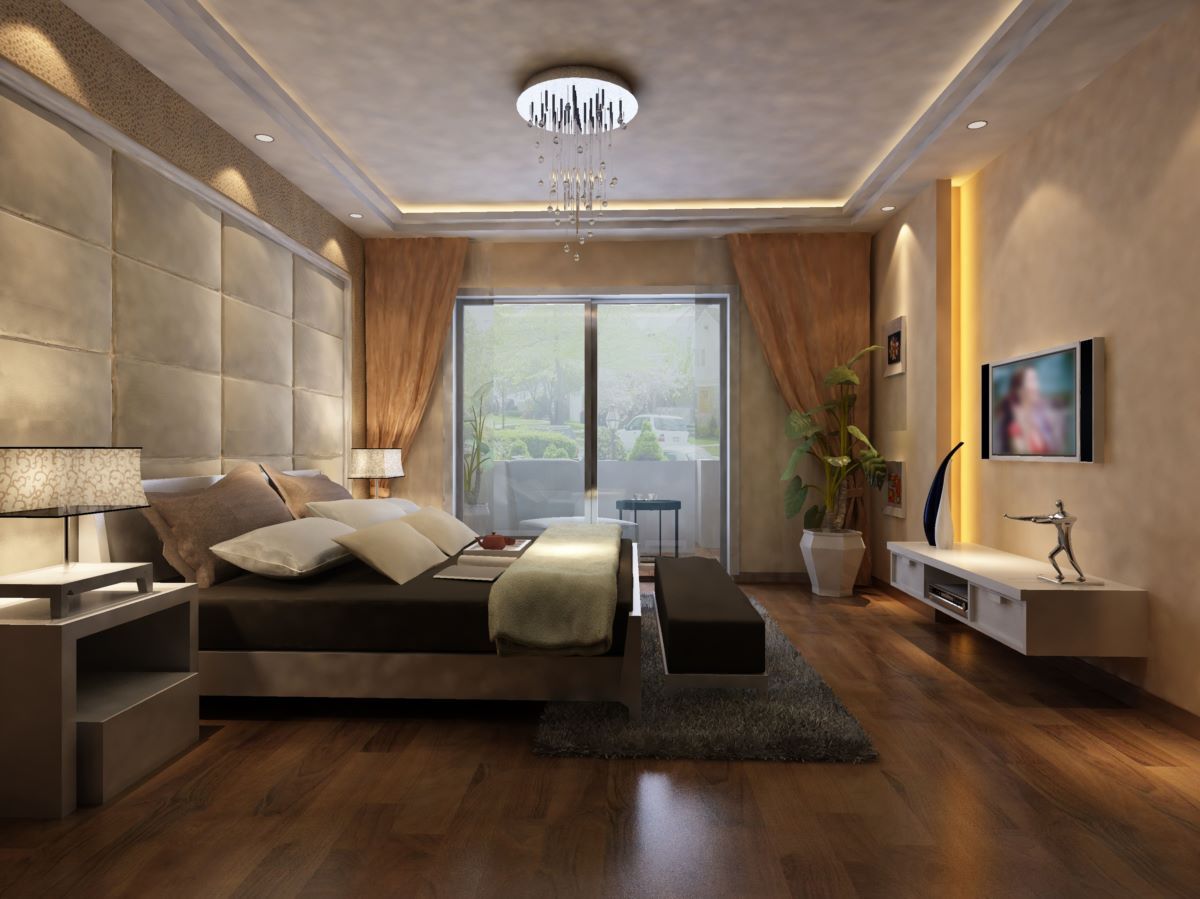 5. Choose The Right Color Scheme
The color scheme of the bedroom should create a sense of harmony. Also, make sure you both like the color of the bedroom. Dark yellows, reds, and browns are great ways to fill your bedroom with a romantic atmosphere. You can also add accent colors to the walls like the picture above, and combine them with neutral wall colors such as white and beige to create a relaxing atmosphere. You can also carefully combine these colors or other strong colors of your choice with furniture, pillows, rugs, and other accessories.

6. Add Warmth
In addition, the bedroom should convey warmth and promote intimacy between partners. You can use wood and other materials on the floor to give the decoration a warm and earthy appearance as shown in the picture. Install thick curtains on the windows so they won't get in the way. Create a closed, safe, and warm space. Or, you can choose multi-layer curtains, which can change the atmosphere of the bedroom day and night. Add fluffy velvet or satin curtains to your bed for an elegant and rich look. Fluffy or silk floor carpets; bring luxury, warmth, and softness to the room. Look at a wall to show your special photos; this instantly creates a personalized space that fills the room with beautiful memories.
Let us know in the comment section below about