Read HomeTriangle's guide on the 5 things you didn't realize you need in your bedroom.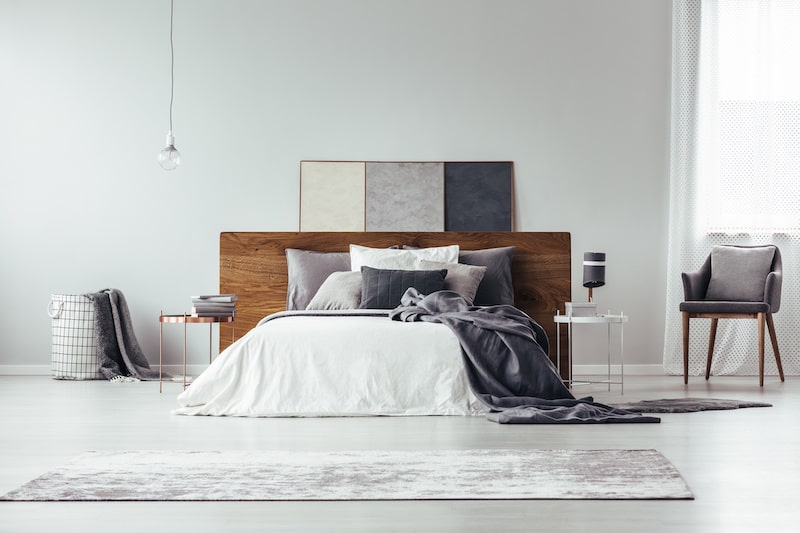 Unlike the living room or the kitchen, bedrooms are decorated to please just you. And a bedroom should be naturally comfortable because it is your sanctuary from the outside world. There are a few necessary things you need in the bedroom like beds (obviously), rugs, bedside table, mirror, etc, this article is focused on some extra things that will completely transform your great bedroom into a dreamy one.
Read HomeTriangle's guide on the 5 things you didn't realize you need in your bedroom.
1. A Bedside Pendant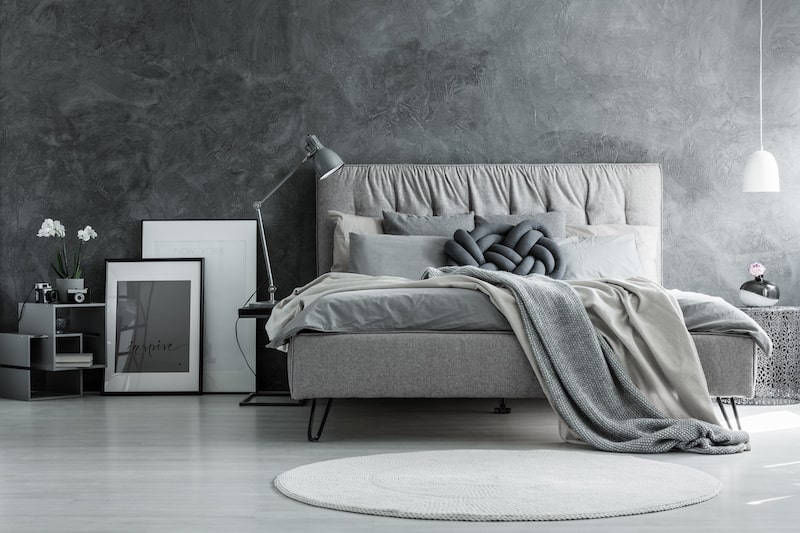 If your planning to redecorate or repaint your bedroom, wired-in lighting in the form of pendants or wall lights is an idea you should contemplate. You can ideally free up your bedside table and that extra space will feel really luxurious. You will also have the added benefit of having controls on the wall close at hand instead of scabbing for switches dangling on the out-of-reach wires.
Keep in mind to get the height of the pendant exactly right so that you don't feel you're under an interrogation lamp. Consider wired-in wall lights with flexible swing arms that are easier to adjust.
2. A Good Breakfast Trey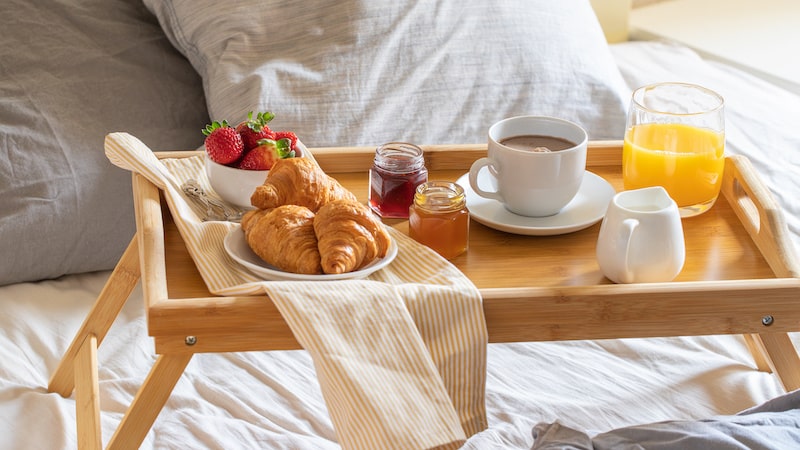 Even though breakfast in bed is rare for most people, a good breakfast tray with legs is a miracle on those special days so that you don't have to balance a flat version across your legs and risk juggling the plates and cups. There are varieties of breakfast trays available on the market and we suggest getting one with folding legs since storage would not a huge problem when not in use. Even though these are excellent for holding laptops and tablets, sleep experts say these devices should not be anywhere near your bedroom to ensure better sleep.
3. An Upholstered Cube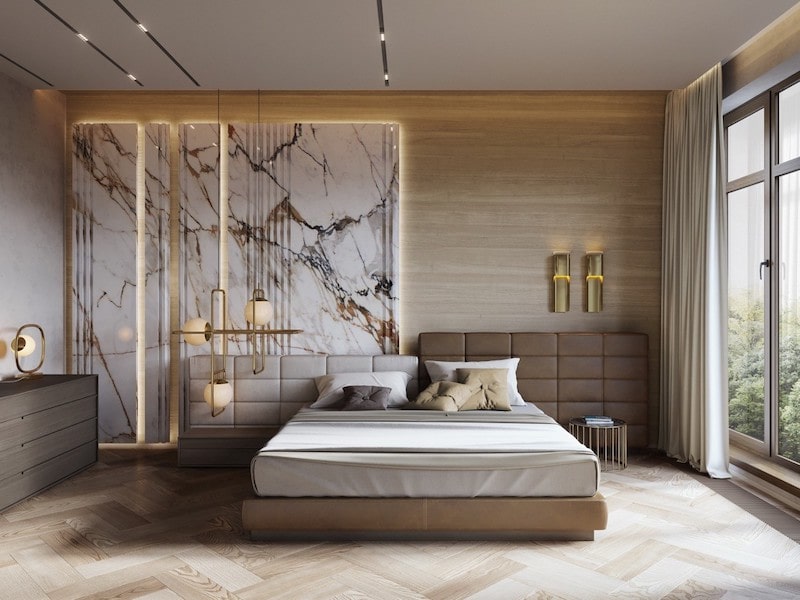 Upholstered cubes can be a multitasking wonder for any bedroom. The best thing is it doesn't take up too much floor space. Use an upholstered cube as a seat when pulling on your jeans, team it with a dressing table and you can tuck it out of the way, or swap it in as a simple bedside surface.
4. A Bookshelf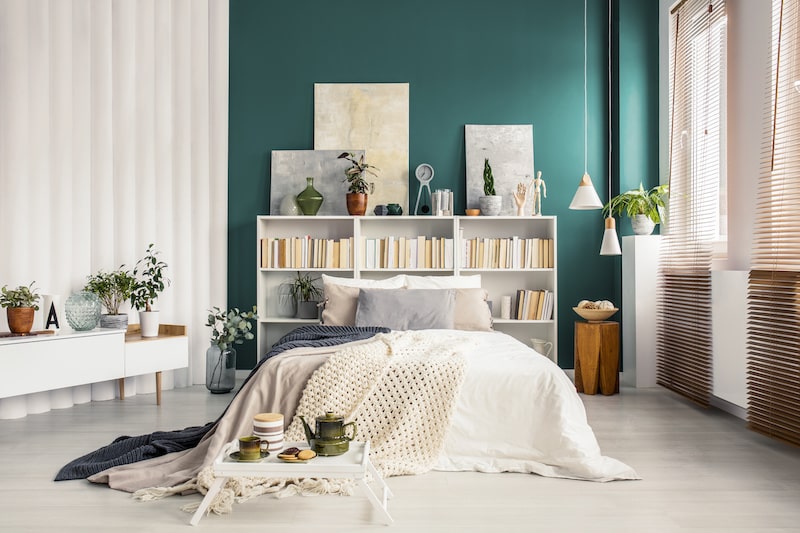 I love the small bedroom book nook I've created in my small bedroom. That is where I keep the books I'm about to read, my favorites I never get tired of, and those precious volumes I will never lend out to anyone. With just a little creativity, you can accommodate a bookshelf in any bedroom. Opt for over-the-bed shelving or over-the-door options if you have a small bedroom or built-in storage along one side of the room in bigger spaces.
5. A Place To Stash Pillows And Throws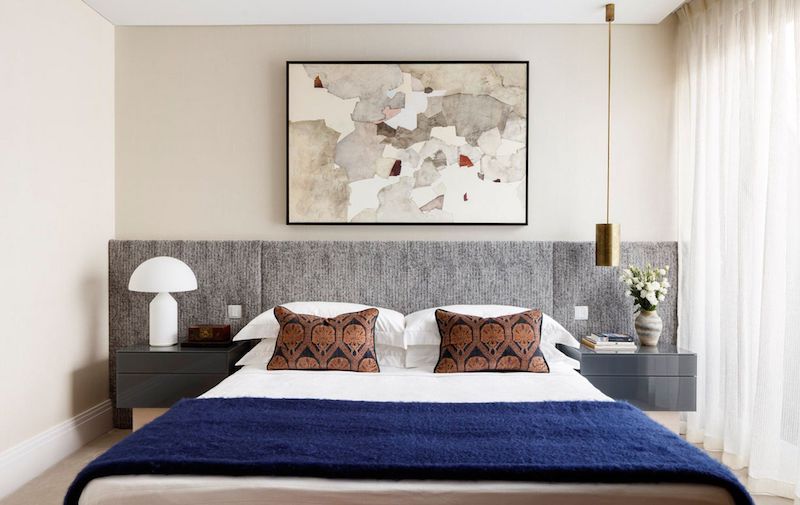 You definitely need extra pillows and throws to layer up a bed but discarding them sideways at bedtime is not the most relaxing or pretty look. A storage ottoman or blanket box isn't a novel idea, but dedicating it to the pieces used for styling might be. You can place it at the end of the bed the space under the window.
The
ergonomics of a bedroom
is defined by its efficiency in fulfilling the necessities of the people, preventing unnecessary body movements, having a clutter-free layout, and being a restful abode. Let us know in the comments if you agree with our list of items.