An Absolute Assemblage of Delight: 2BHK Interior Design
Arohi and Kunal's eclectic paradise is a 2BHK apartment situated in Bren Edgewaters, Bangalore. A project by Bonito Designs, furnished and designed for a heavenly experience. The plot is spread over 1121 square feet consisting of a living room, a modular kitchen, a combination of office and bedroom, and a master bedroom. The house is the epitome of home decor ideas with small detailed elements complimenting the home interior design.

The home ingress consists of a beautiful foyer, composed of a round metal wall mirror and sleek wooden shoe rack decorated with welcoming artifacts. A wooden cabinet wall separates the foyer and the living room with a clear view through it. Entering the living room of a subdued color palette of beige, pink, gray with wood tones, emerges natural sunlight shines. The room has a perfect amalgamation of cozy and comfortable sofas and a television set cabinet. The wall art contains an asymmetrical set of photo frames with a contradictory color scheme wall. To pair with the light-shaded furniture, Dhiraj, the project designer, has used pastel-colored home accessories. The center of attraction is the wooden coffee table with a room plant on top to coincide with the hushed colors of living room decor. The double panel curtain set with contemporary style sheers for better choices of natural room lighting. Light hues of walls and flooring make the room illuminate with brightness and largeness.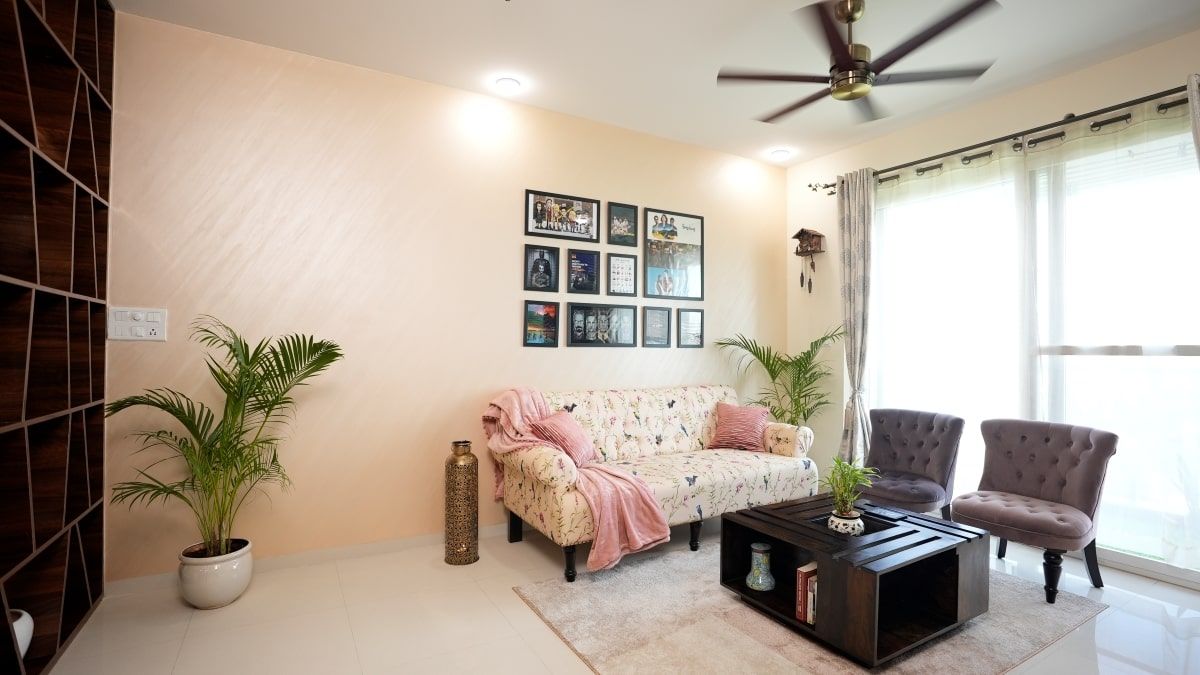 Contradictory to the living room, this is the latest modular kitchen design consisting of a combination palette with a mix of yellow, white, and black. The kitchen has sufficient storage with wall cabinets and base cabinets for any modern-day home requirements. These cabinets are easy to access with magnet allotments. The white marble wall background allows the kitchen to look spacious and neat, also with the advantage of being easy to clean. Tiles for modular kitchen cabinets are also a very efficient choice.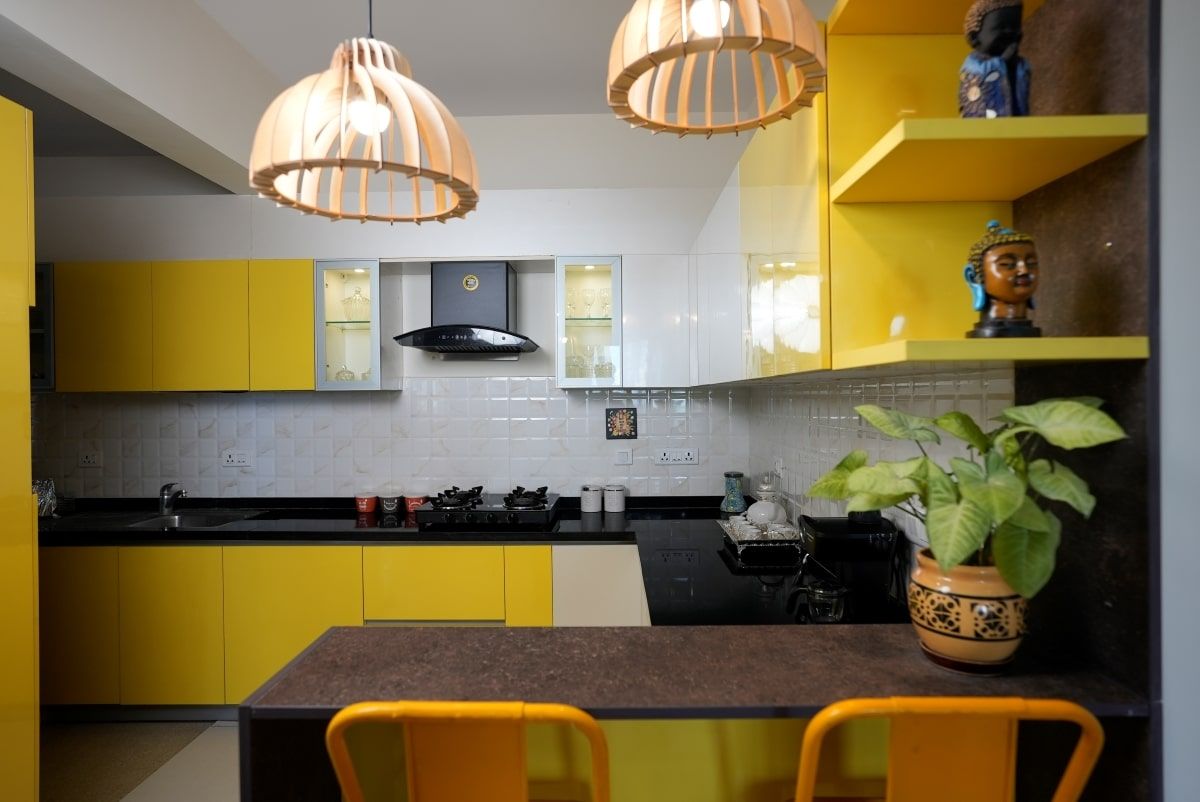 The combination room of office and bedroom comprises of two color base palette, red and white. Imagine a space where you can experience two different environments. This room offers just the same with the installment of a wall-mounted bed, varying with the choice of mood. A room that gives you a comfortable and peaceful working environment as well as a cozy bed arrangement for crashing after a long day of work. With this idea, a space can be used diligently. The coordinated white flooring and lofts contribute to the camouflage of bigger space. Allotment of lofts around the room also contributes to more storage space.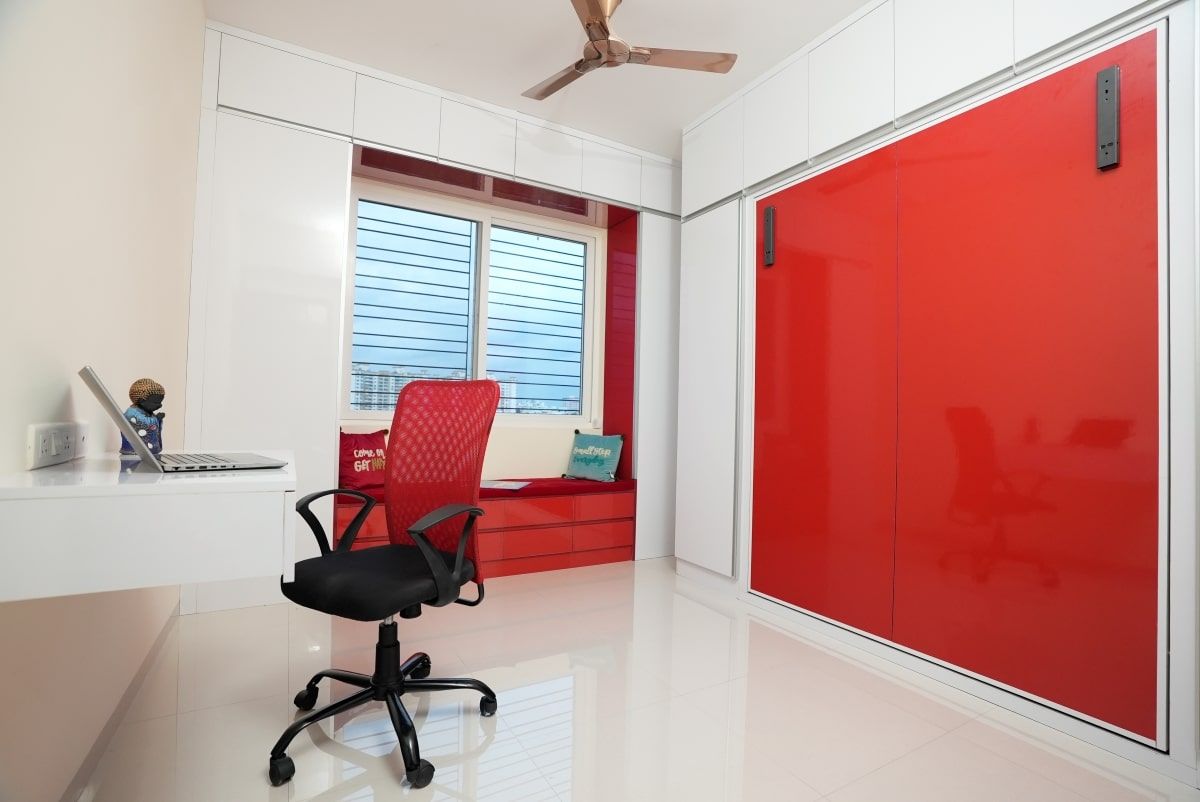 Just the bedroom you need when you get home from a tiring day, with a mixed palette of blue, beige, and shades of wood. This room comprises a wooden frame queen-sized bed. The beautiful textured blue wall decor makes the room illuminate royalty. The home interior decor that you are looking out for! Wooden flooring and wooden beds are the best choices for low maintenance and long-term investments. Double layered drapes give amazing exposure to natural light and illuminating recessed lights highlight the colors of the room. Here are some tips on how you can make your bedroom look bigger.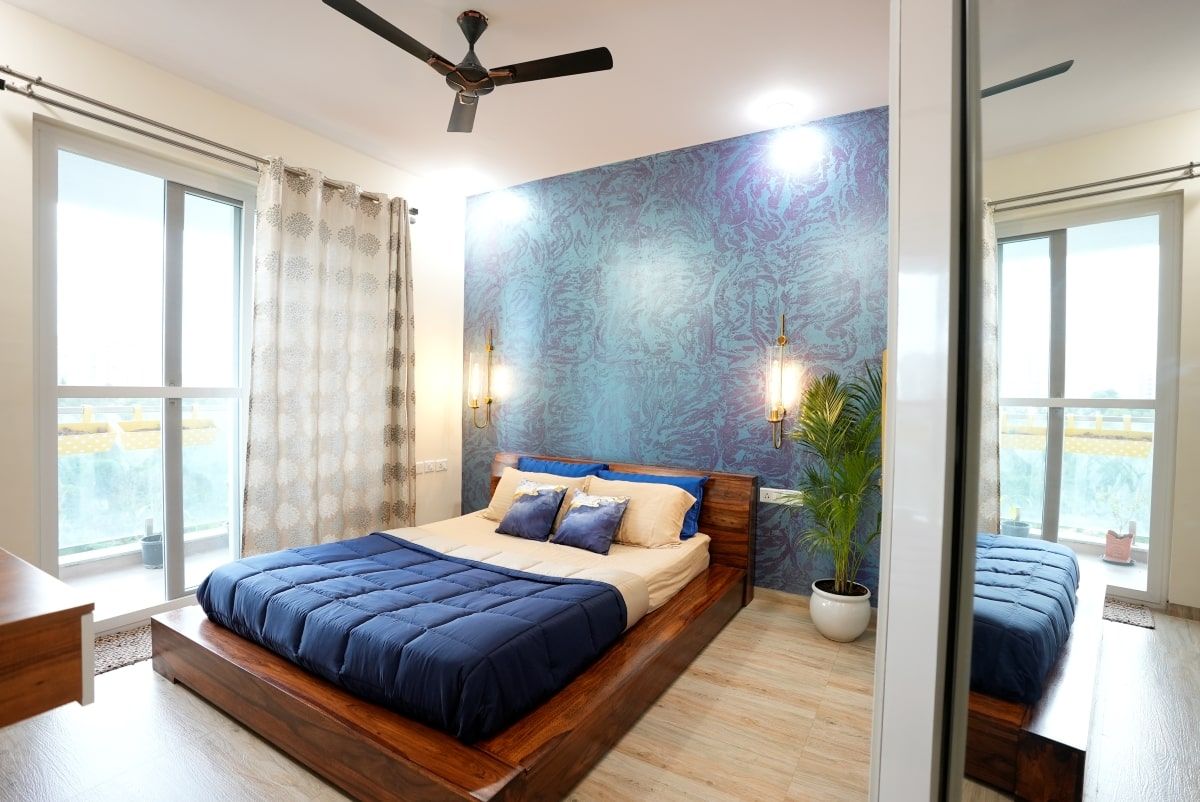 What better way than calling a professional troupe to experience leisure and comfort at the same time. An answer to your 'Interior designers near me', just one call away, HomeTriangle. Find the best interior designers in Bangalore through HomeTriangle and experience the bliss of living.

Let us know what you think in the comments section.