Interior Design, Painting & Decor
The Pros And Cons For Your Modular Kitchen
Read HomeTriangle guide on the pros and cons of a modular kitchen if you're planning to refurbish your kitchen to determine whether a modular kitchen is the right choice for you.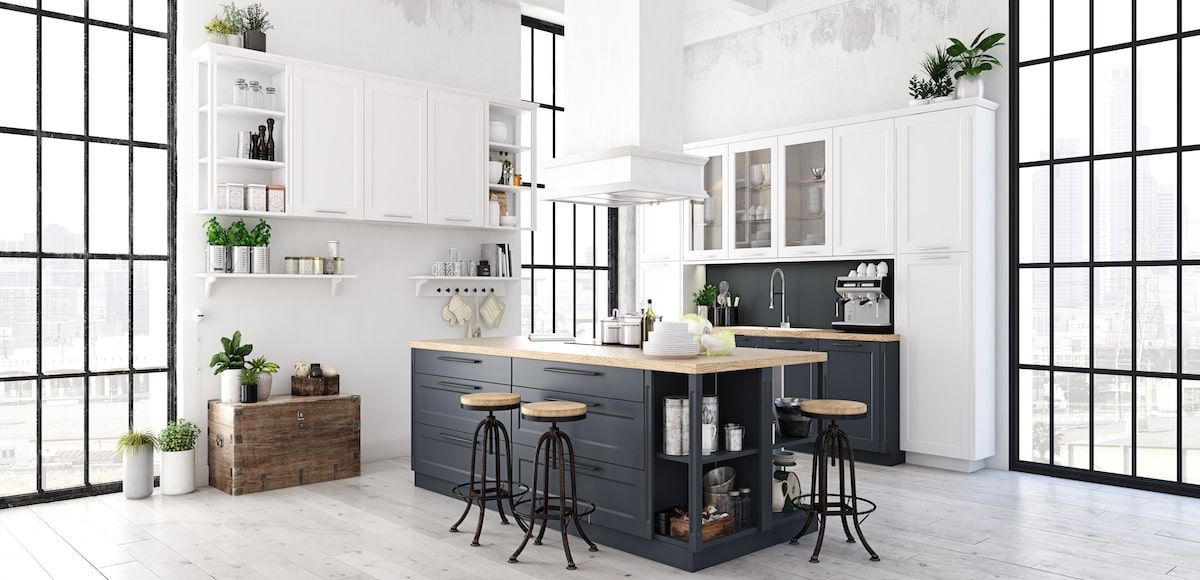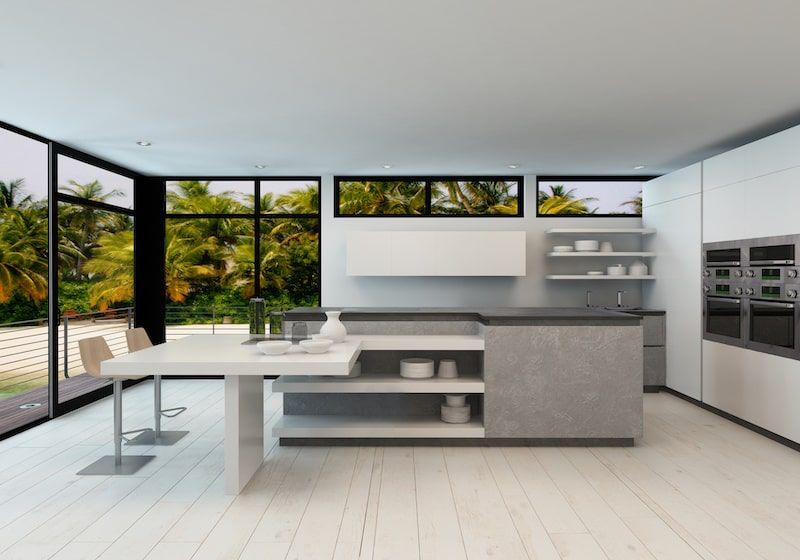 Modular kitchens have become more and more popular in urban households in the last decade, as millennials tend to leave traditional behind. These new-age kitchens are factory assembled and customized, allowing the flexibility to create straight L or U-shaped kitchen layouts. They are installed as modular or semi-modular units. On the other hand, conventional kitchens are loaded locally (some modular accessories can be purchased and installed in cabinets), and the design, material selection, and surface treatment usually depend on the skill of the carpenter.
Read HomeTriangle guide on the pros and cons of a modular kitchen if you're planning to refurbish your kitchen to determine whether a modular kitchen is the right choice for you.
Pros
Sleek Look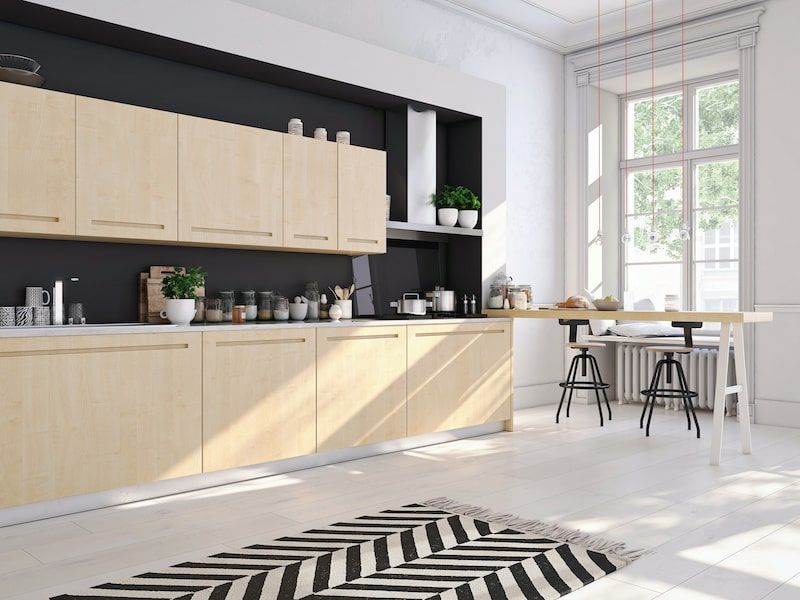 A modular kitchen creates an elegant, luxurious and upscale look. Different configurations of colors, materials, and finishes can be combined to create a kitchen that suits your taste and harmonizes with the overall home decor.
Good Space Management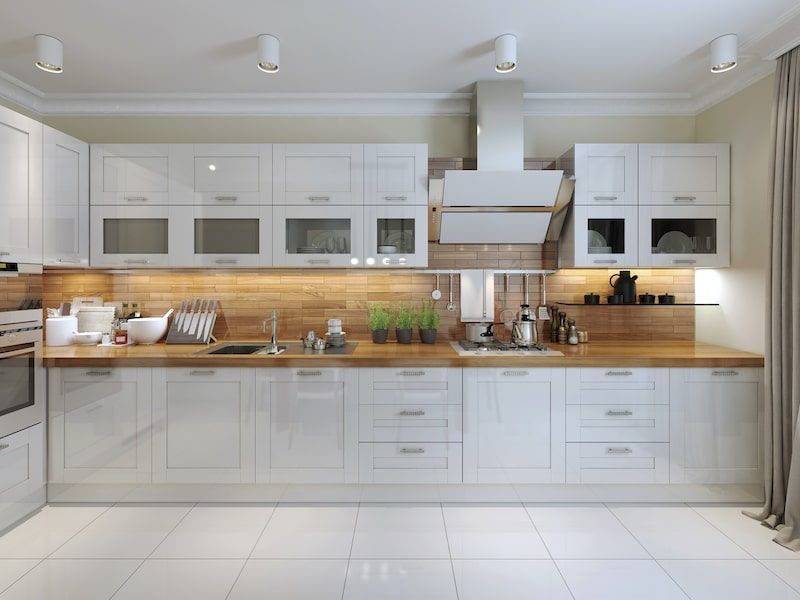 These kitchens are designed by experienced professionals keeping in mind to ensure good planning, effective work layout, clear appearance, and intelligent use of organized storage space. Modular accessories fit in cabinets and drawers and create unique storage space for cutlery baskets, dishes, bottles, spices, and vegetables. Even the end corners that are usually inaccessible due to the depth of the cabinet can be converted into a function room with accessories such as corner turntables.
Ease Of Maintenance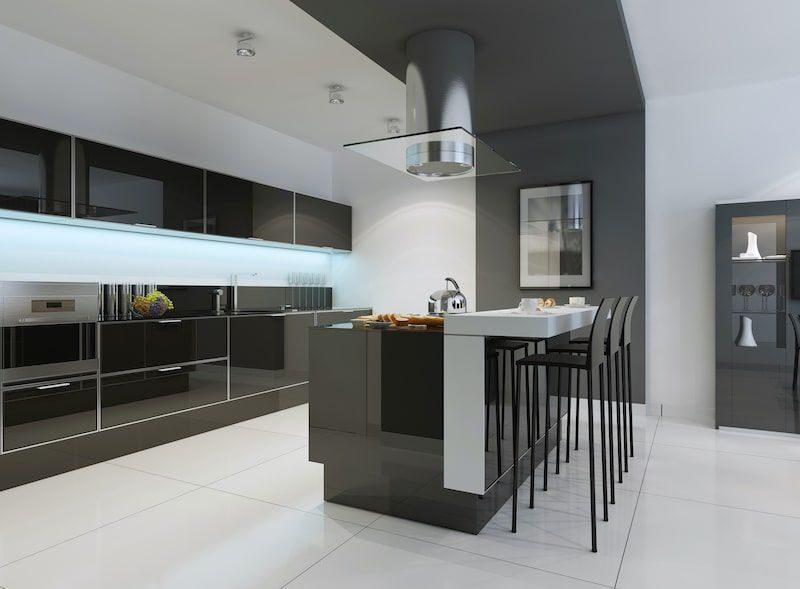 Modular kitchens are built to be anti-termite, and parts can be easily replaced if damaged. BWR (boiling water resistant) plywood kitchens can be used for a lifetime, but when opening or closing drawers/blinds, you should carefully handle medium density fiber (MDF) kitchens or particleboard (such as skirting boards).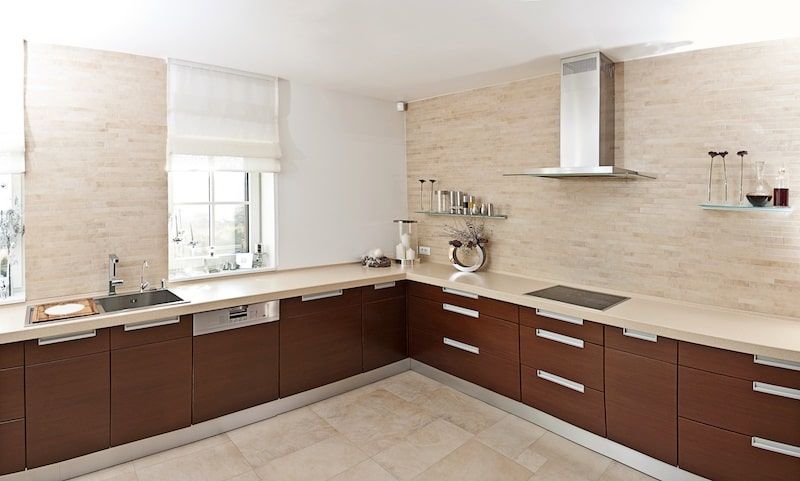 Good product manufacturers should ensure that the cabinets placed in damp areas, such as sink-cabinets, have an outer coating that similar to the rest of the kitchen and an inner layer that is lined with 1mm aluminum foil to achieve a waterproof seal.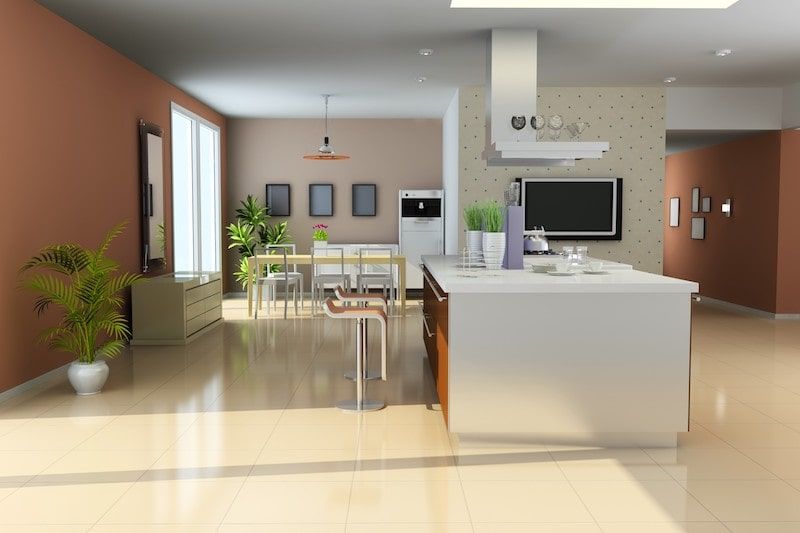 In order to enhance the waterproof function, the kitchen should stand on sturdy legs, at least 6 inches from the ground. Brands like Godrej Interio, Sleek, and Hafele offer good warranty periods. For Indian-style work and cooking styles, it is recommended to choose granite countertops and BWR plywood cabinets with a PVC (chloride) board outer film. Polyethylene), WPC (wood-plastic composite), or steel plate. Prevent rust and avoid placing wet containers in the cabinet to prevent fungus growth.
Plenty To Choose From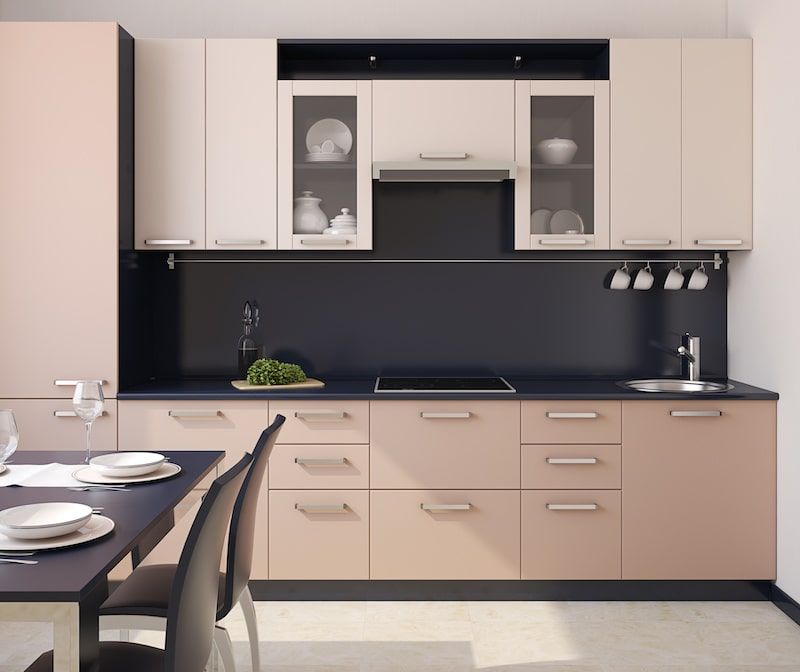 Standard kitchen units include wall cabinets, floor units, high cabinets, cabinets, drawers of various sizes, and special spaces for embedded equipment. There are many choices in terms of design, color, and surface treatment. Cabinets and drawers use pre-laminated MDF, pre-laminated particle board, or BWR layer with laminated coating. The material of the countertop is a laminated BWP ply, solid surface, or polished granite.
Quick And Easy Installation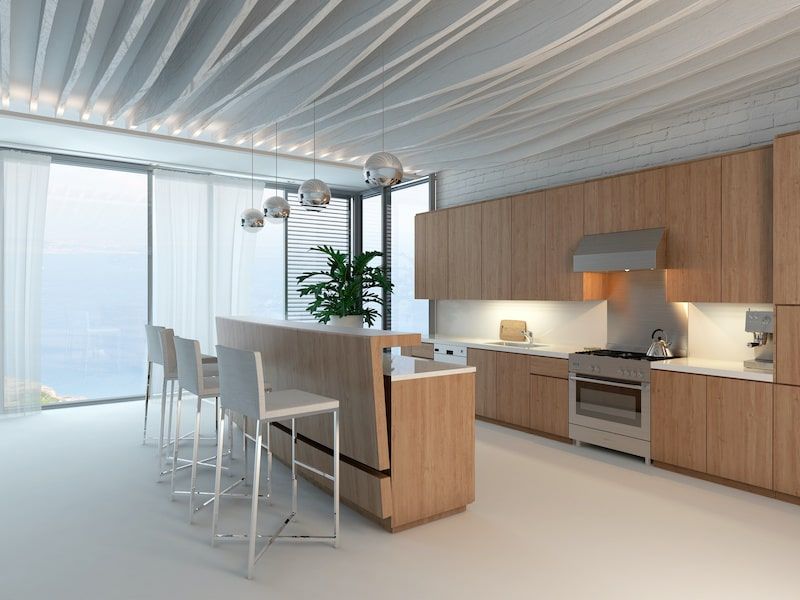 The kitchen modules arrive at the site in a prefabricated, easy-to-install form. It is easy to transport and assemble and avoids the cumbersome carpentry, noise, and dust that are inevitable in traditional kitchen construction. Even if you plan to remodel the house, you can disassemble and reassemble the entire kitchen in the new location.
Easy To Clean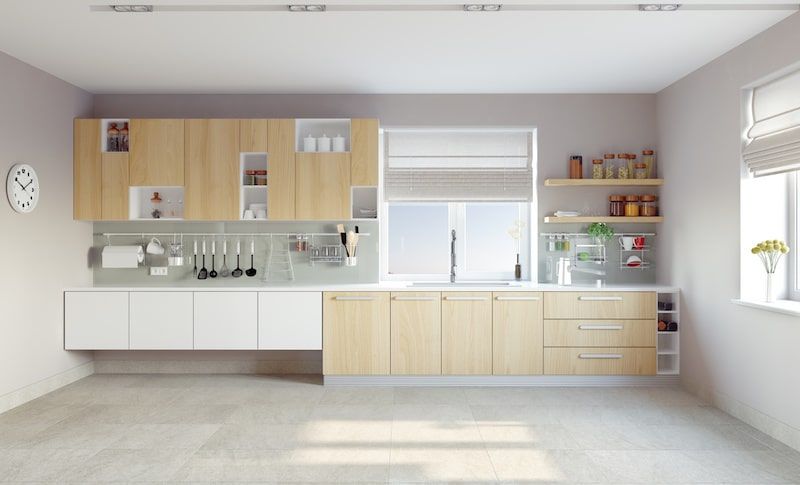 The well-organized spaces always look neat and are effortless to keep up. Through regular maintenance, you can gently wipe and clean the kitchen cabinets and countertops with a non-toxic liquid detergent solution. Clean the dust and debris on the hinges and channels regularly to ensure normal operation.
Cons:
Costly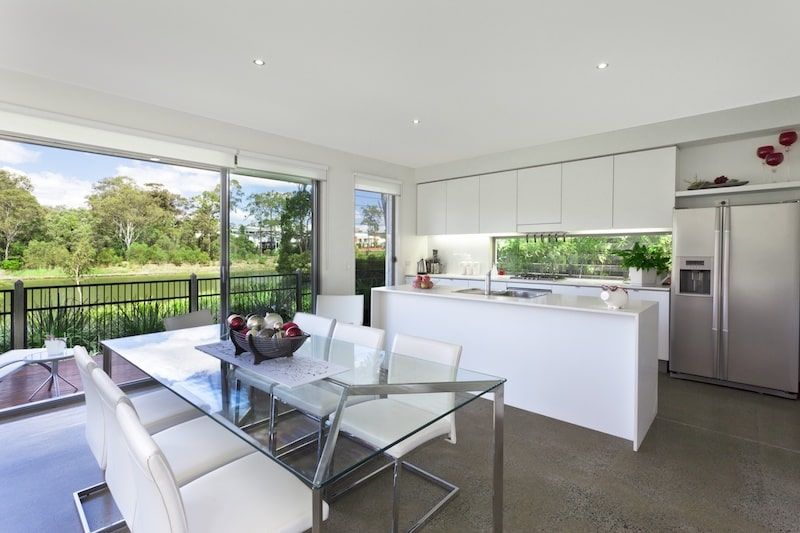 The main disadvantage of modular kitchens is the high installation cost, which is much more expensive than traditional kitchens.
Requires Gentle Use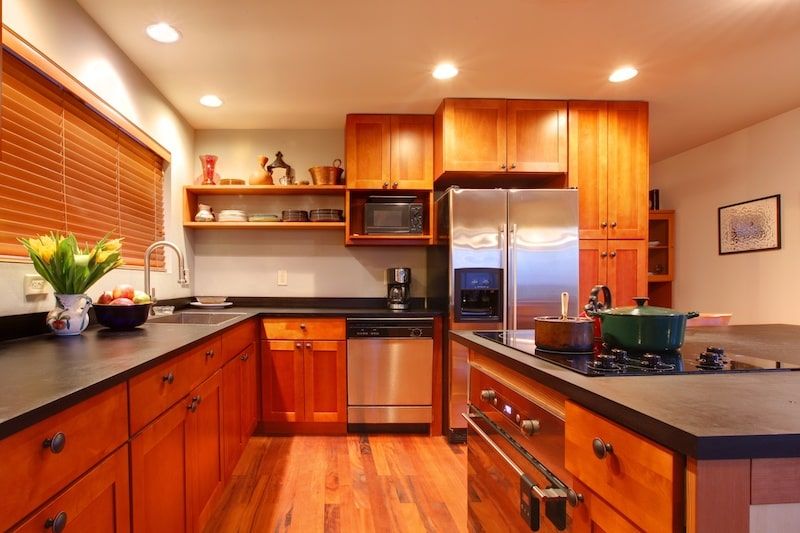 These boards should not be treated roughly. Telescopic pipes, rollers, hydraulic hinges, and rollers for drawers and shutters must be handled carefully. You should ensure that the drawers aren't completely packed in order to not damage the alignment and cause it to sag over time.
For safety reasons, please do not put hot objects or utensils directly on a hard surface or workbench made of BWR laminated plywood. This could cause the surface to get damaged, faded, or cracked easily.