HomeTriangle.com's "Homeowner Styles" series features contributions from the interior design savvy Neha Agarwal who writes about her home, those of her friends and beautiful decor and design inspirations from her travels with the HomeTriangle audience!

In this feature Neha Agarwal describes the ageless charm of minimal decor at a resort hotel in
Kodagu or Coorg, also known as the 'Scotland of India'.
This beautiful hilly city in the Western Ghats in Karnataka is a must-see-destinations on every traveler's list! It took us a few hours to drive down from Bangalore to Madikeri, but the stunningly done up resort more than made up for the exhaustion!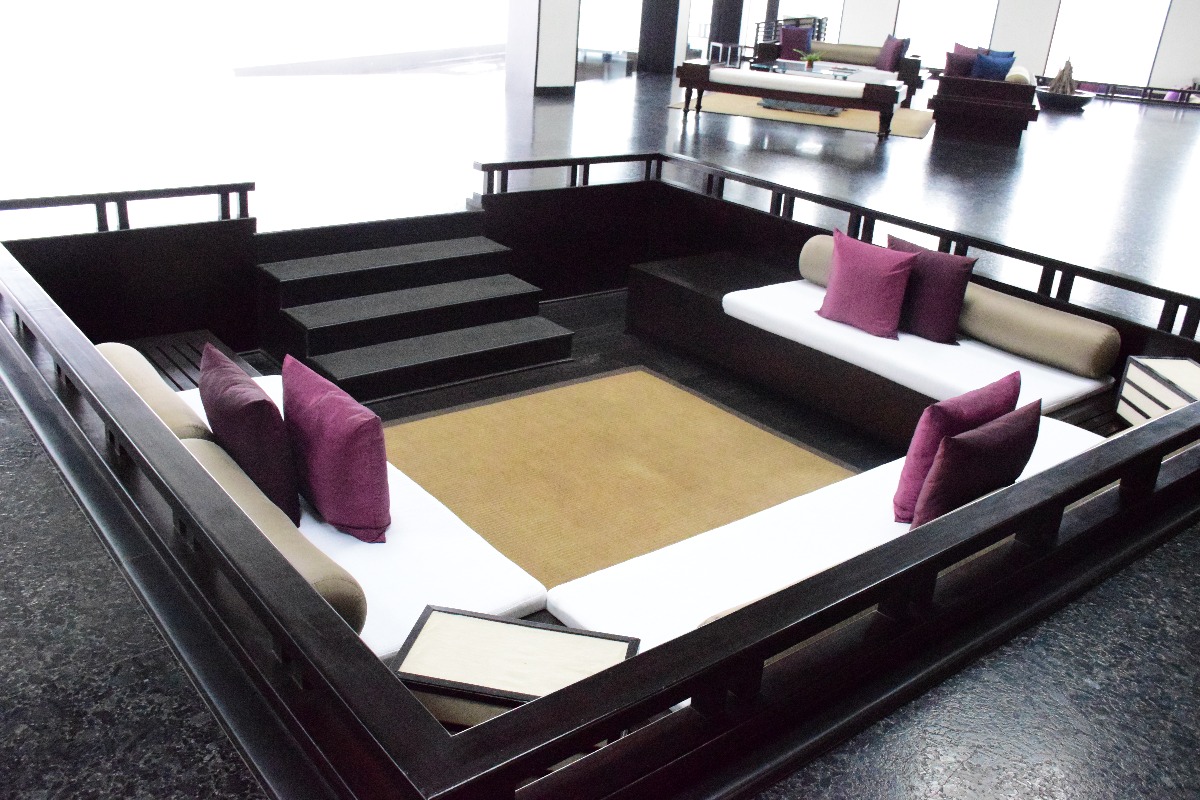 The extremely spacious interior design of the main lobby, with an infinity pool which was open to the clouds (
literally!)
, had quite a few lounging areas like these. These little sit-outs were reminiscent of low-height oriental lounge rooms!
All lounge areas are
decorated
in dark walnut finishes and have furnishings in dull gold, white and bright purple.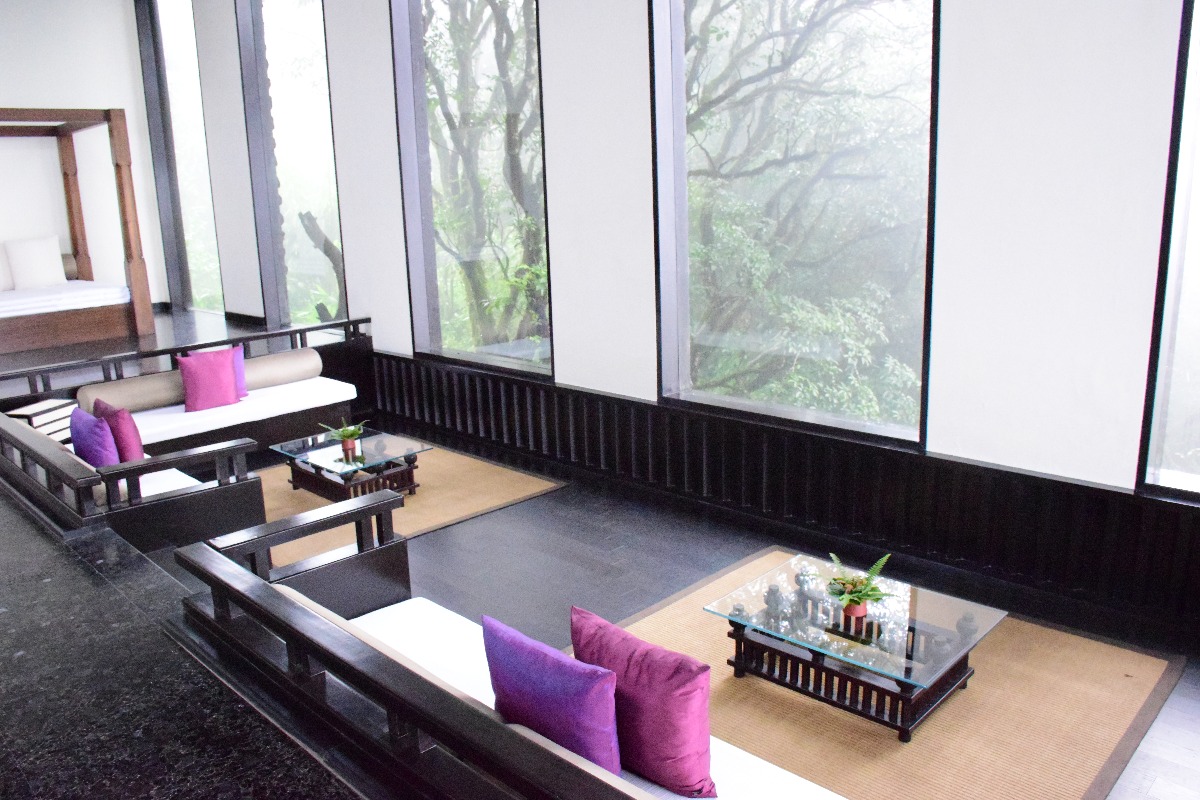 A slightly larger lounge area faces the dense forests surrounding the resort and features hand-carved
center
tables with little potted ferns.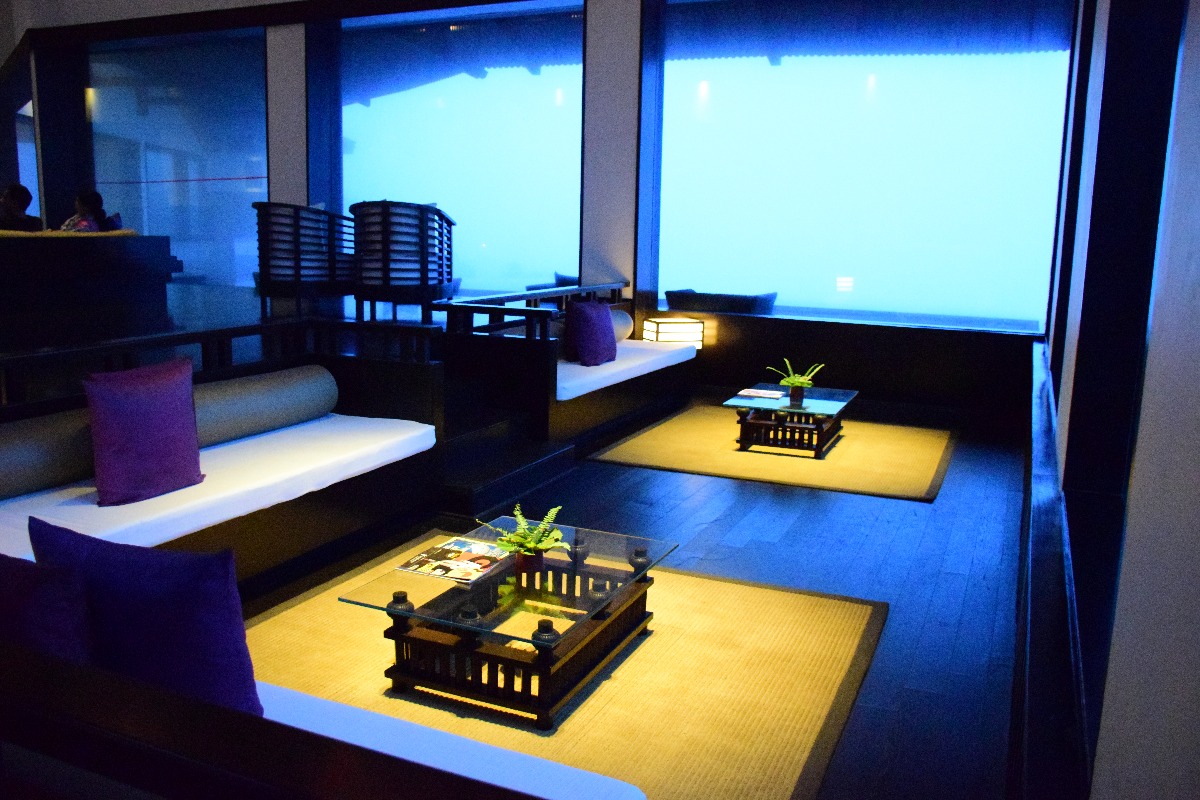 The same lounge, its interiors dimly-lit and atmospheric in evening!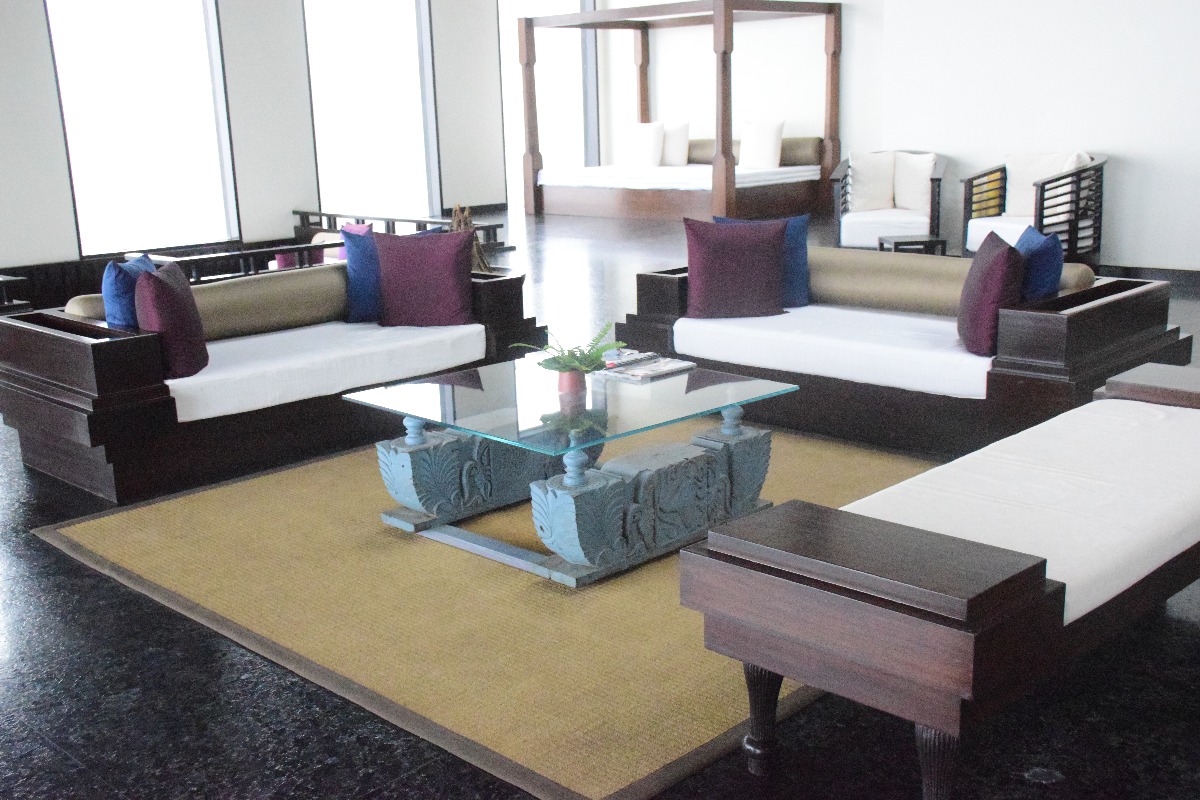 Another stunning sit-out! The center table here sports a distressed patina in azure blue and complements the blue cushions on the sofas beautifully.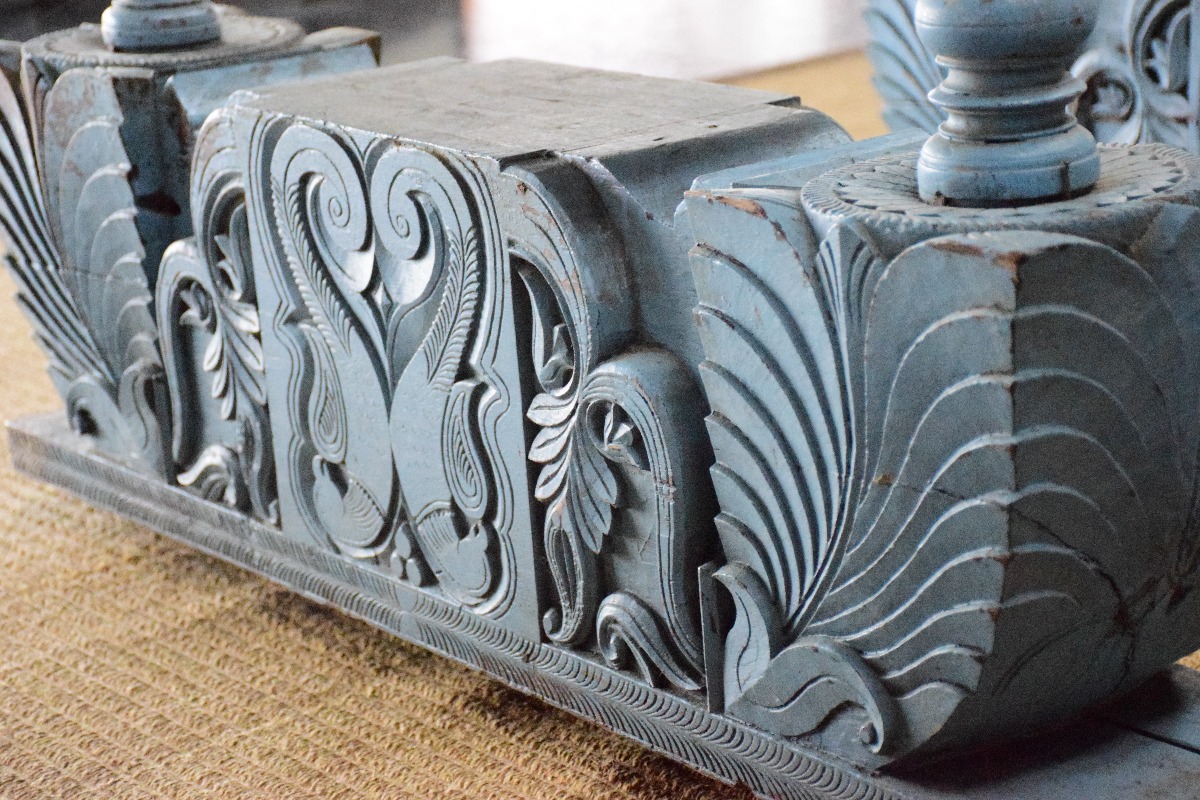 A close-up view of the exquisitely carved center table.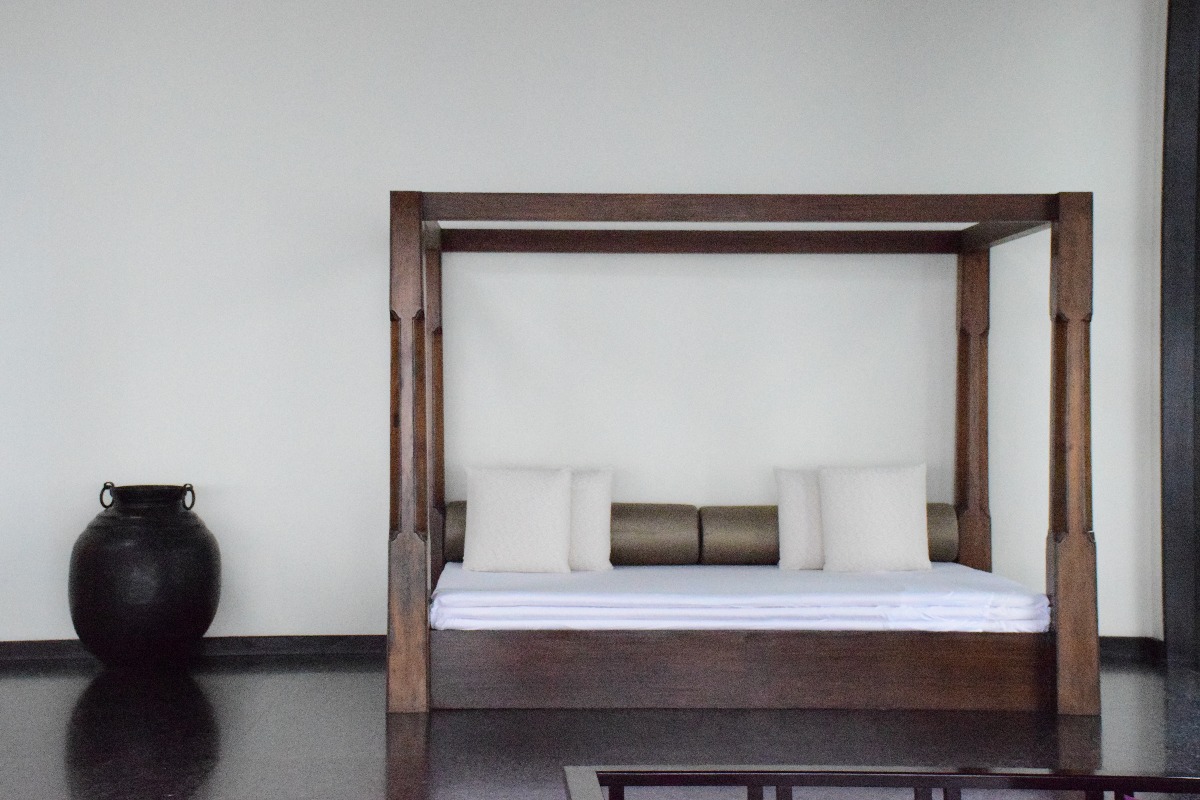 This beautiful, classic four-poster bed was my
favorite
! It exudes old world charm in every sense and was very elegantly furnished in white and dull gold. Four poster or day beds are an elegant addition to the interior decor of any living space.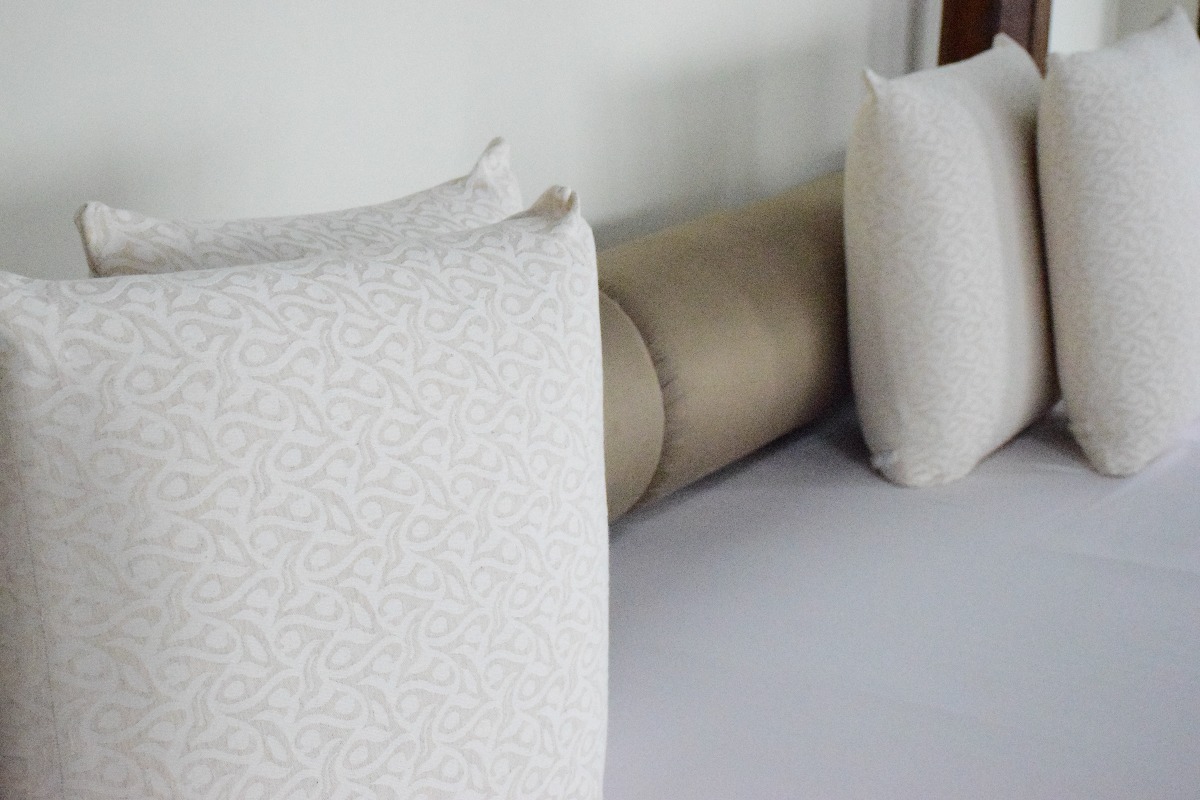 A close-up of the white cushions with motifs, used on the four poster bed.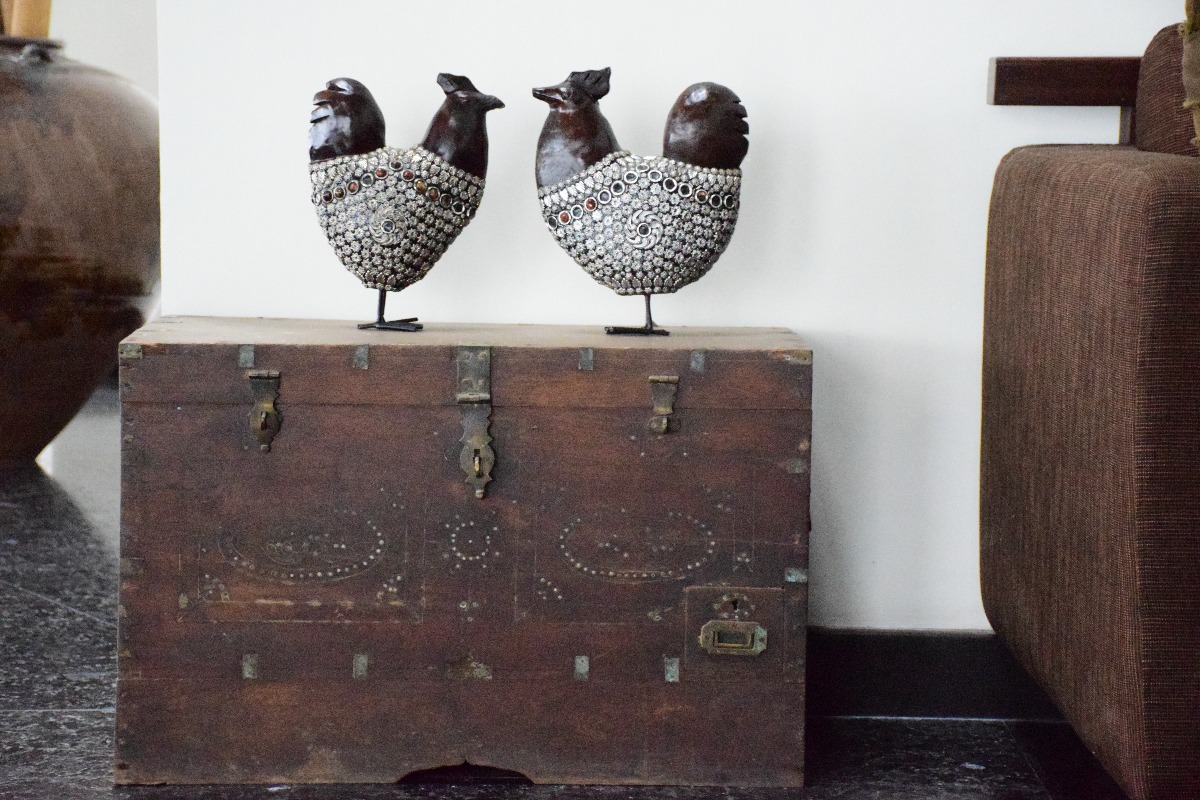 A pair of quirky, brown wooden hens sit comfortably on top of an old, refurbished chest.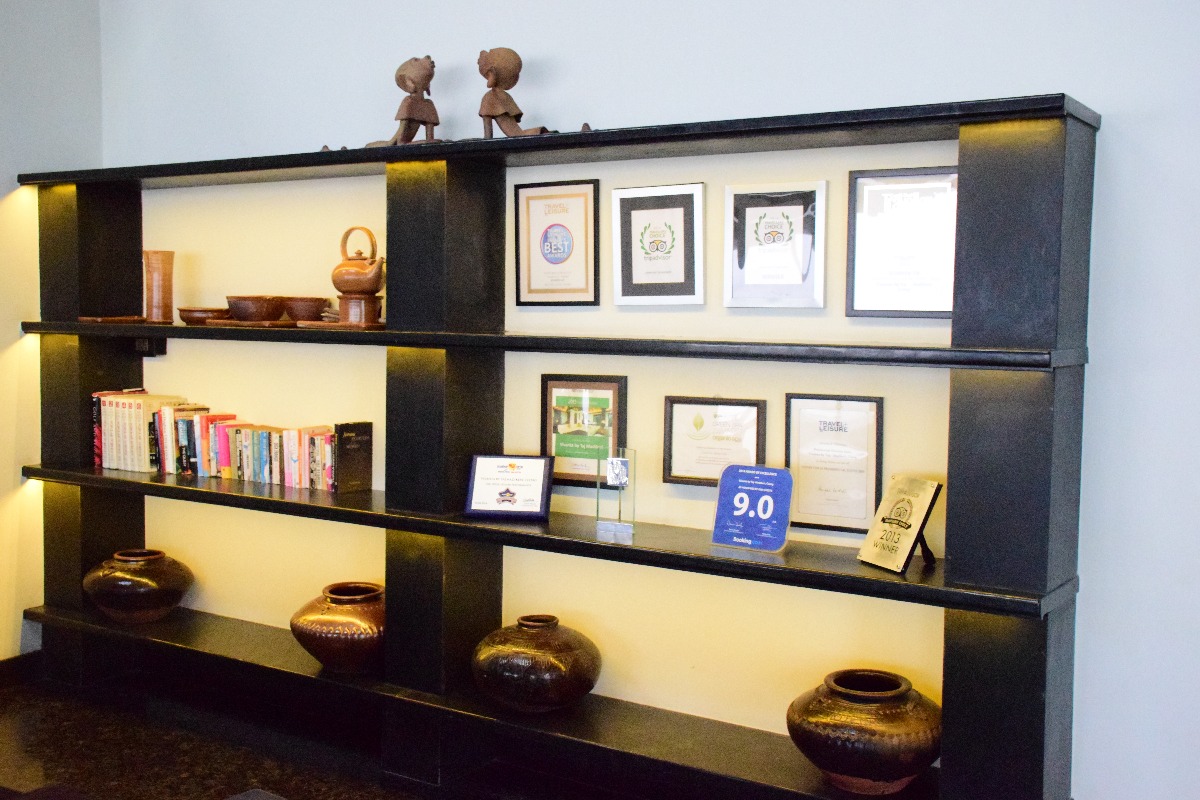 An
interesting
display section, showcasing earthenware handcrafted in a pottery studio in the resort itself!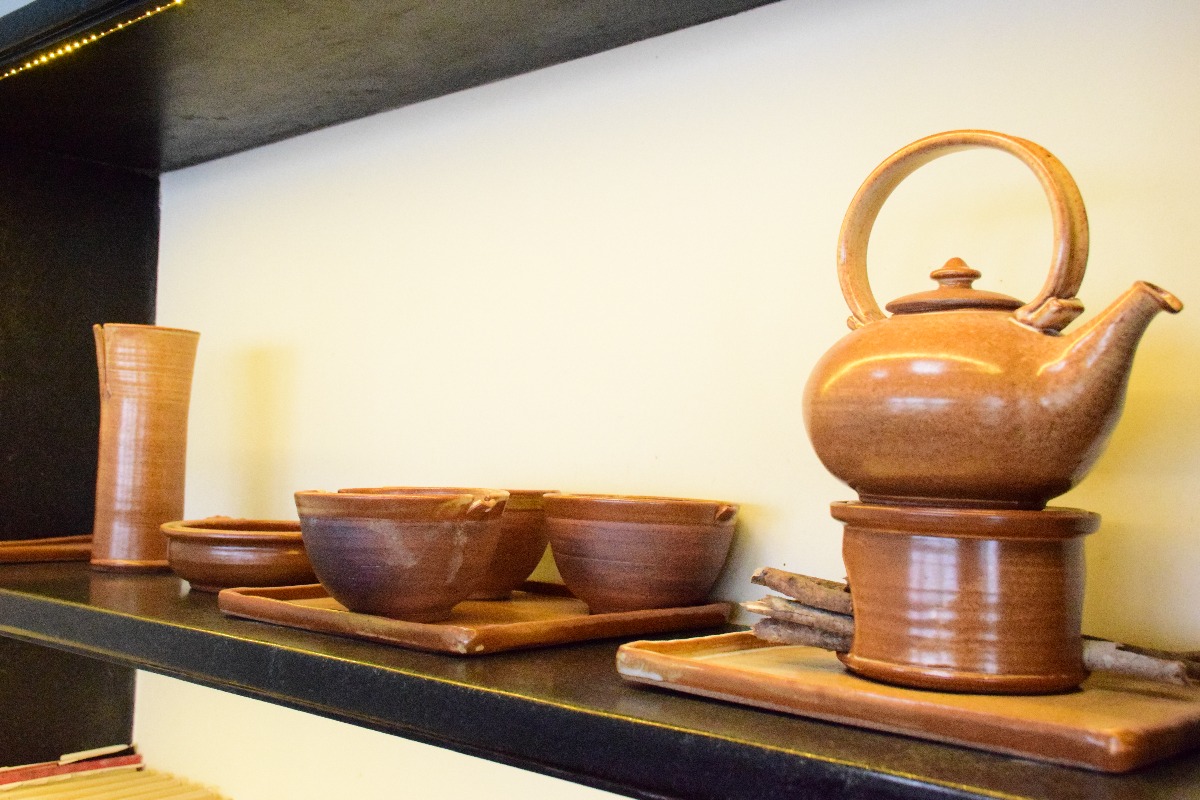 A close-up of hand crafted
earthenware on the display shelf.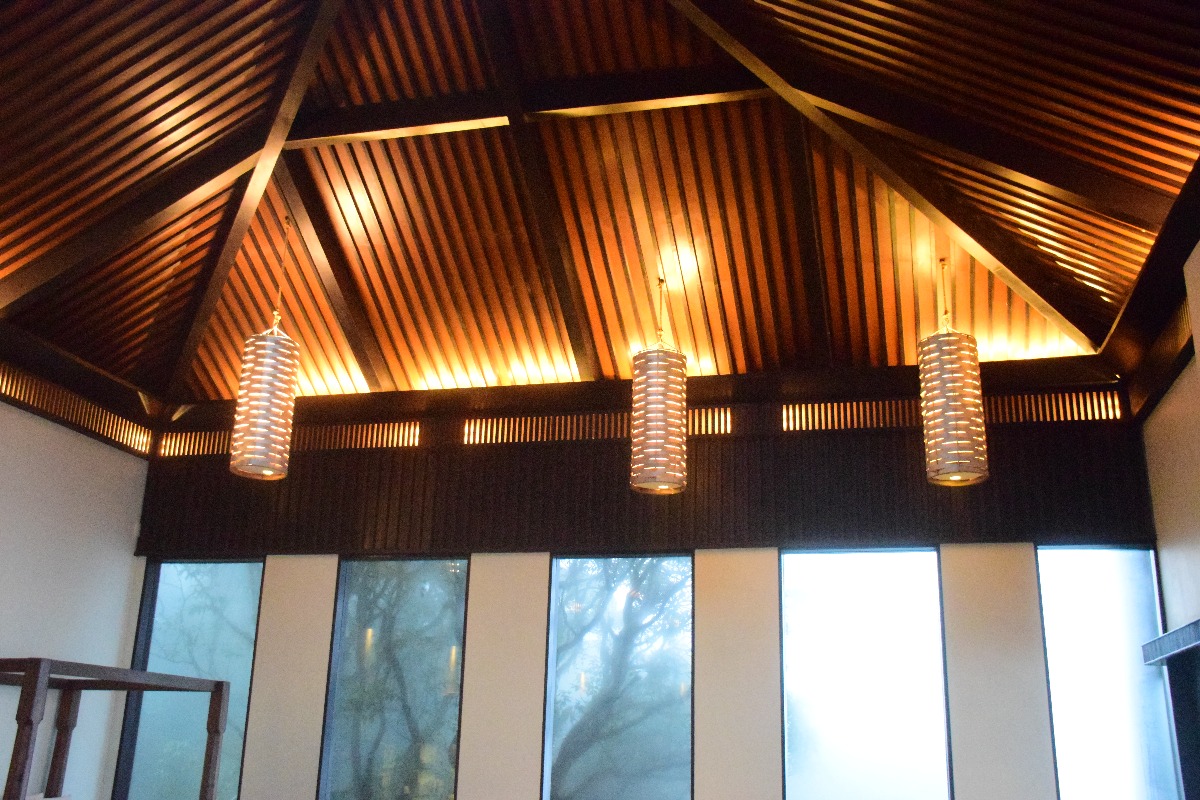 High ceilings were prominent across interior decor in the lobbies and all the rooms of this resort. Featured here: Pendant-style banana fiber lamps in the lobby.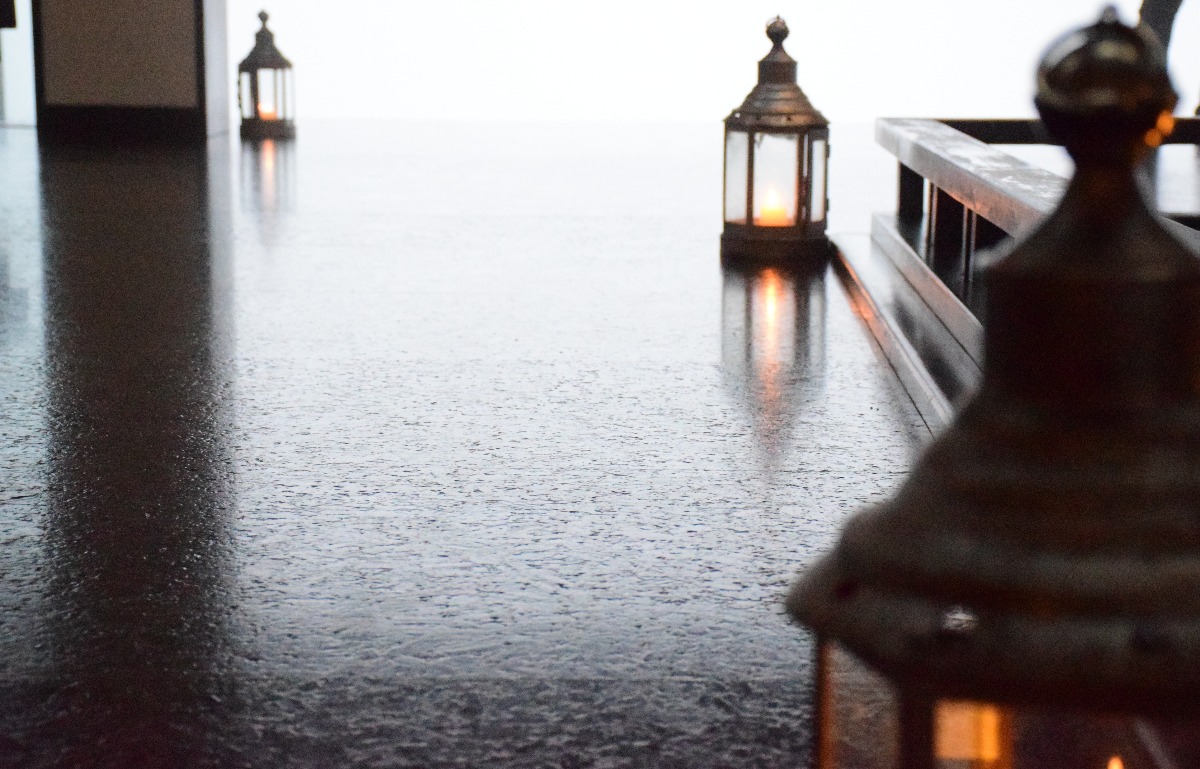 With the sun setting and dark clouds hovering above, lighting up these little lanterns seemed just the right thing to do! Very rustic and charming.
We were blown away with the rustic old-world charm in the interior decor of this beautiful resort. What do you think? Write in to us with your thoughts!
Article and Images contributed by - Neha Agarwal