You have the perfect sofa. You have the perfect rug. You might even have the perfect coffee table. Yet that one corner is still screaming to be filled with…? That corner needs a perfect accent chair. The right kind of chair can be the piece that pulls the space together. You can make an accent chair the central focus in a room.
Here are some tips to keep in mind as you shop around for that quintessential accent chair.
Take Risks
Taking risks does not mean that you pick anything and try to fit it into your room somehow! Risk means stepping outside of your comfort zone and looking for something that you gravitate towards naturally. You will be amazed at the things you truly want!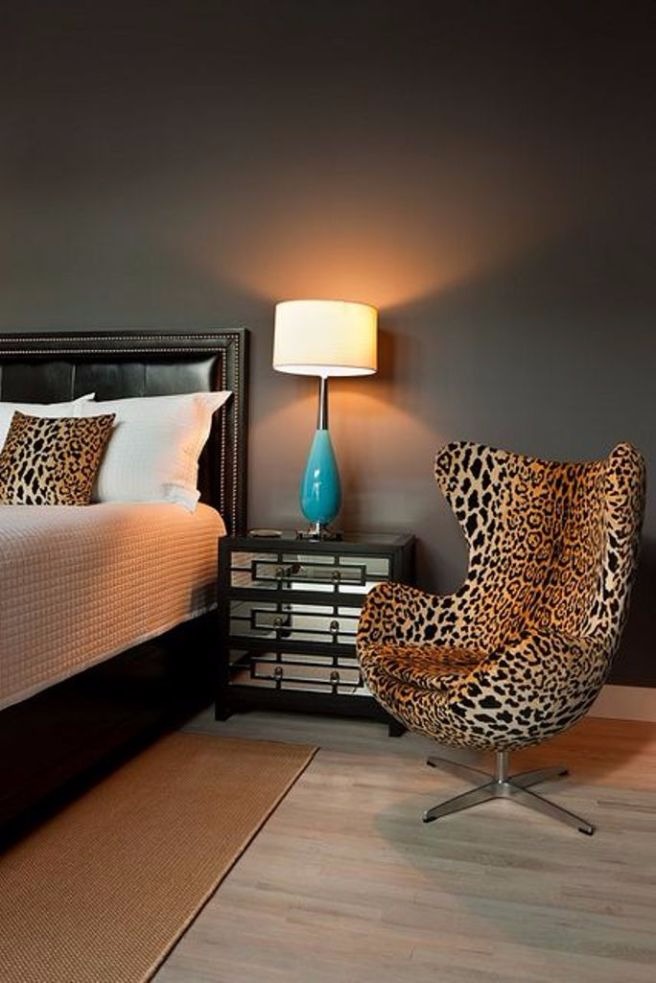 Leopard print chair in a minimalist room lifts up the decor
Image - Pinterest.com

Consider Shape
Depending upon what you are pairing your accent chair with, think of ideas to make it stand out and make a statement for itself. You can introduce a modern or a traditional style. But whatever you choose must sit well with everything else in the room. Don't try to mix vintage with contemporary; the shape will be so out of shape!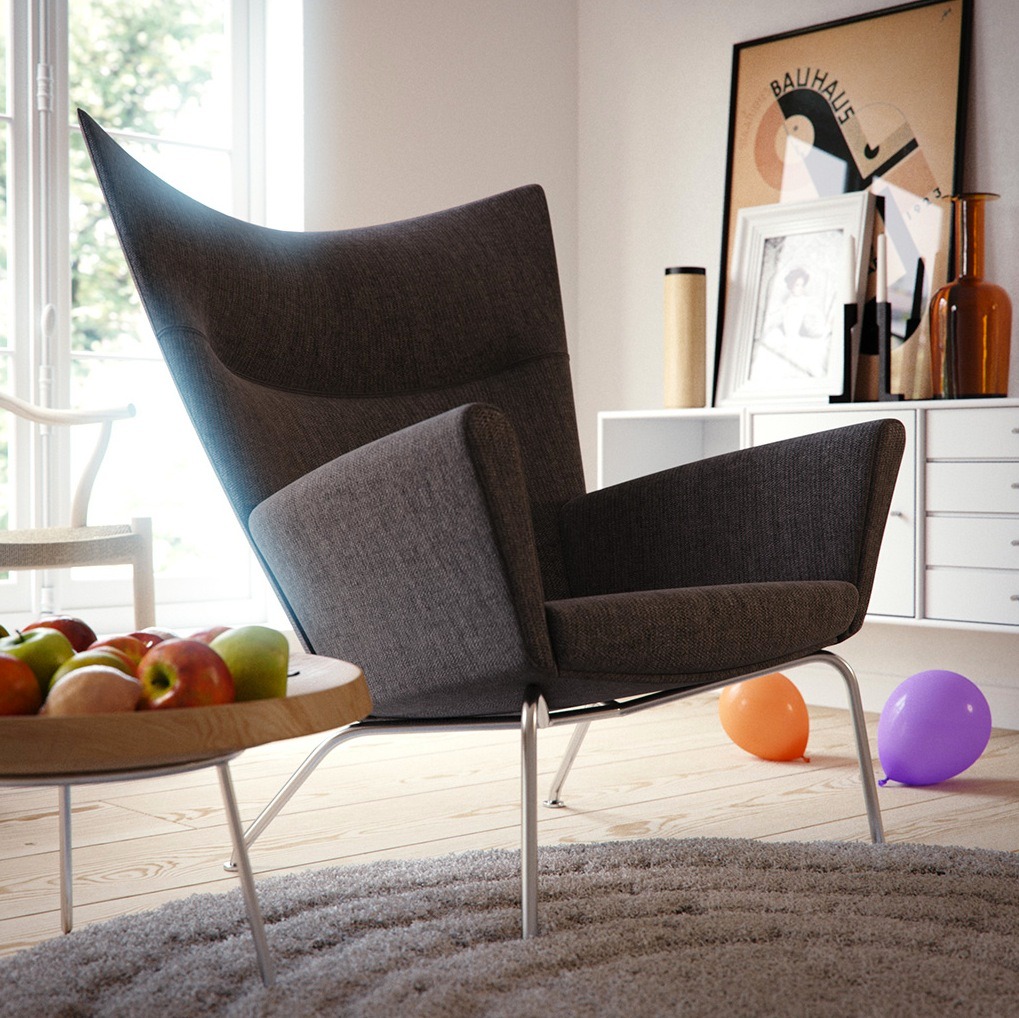 The quirky design of the chair makes this modern room look more inviting
Image - Interiordecodir.com
Consider Size
The size of the chair should correspond with the scale of the room, no matter where your chair will be eventually placed, it should be in direct proportion to the room's size. Ensure the chair's seat height lies in balance with other seating in the room to create a streamlined visual flow. Too big or small will take the impact out of it, thus defeating the whole purpose!
Accent chairs must complement the room size
Image - Hgtv.ca
Color the Room
Want a floral for your room but fear that it will make the room look to girly? Are you worried that stripes will not match the abstract design of the curtains? If there is a print that you have a covert love affair with and you are not sure how to use it, an accent chair is your perfect opportunity! A colorful patterned chair will uplift the room in more ways than you can imagine.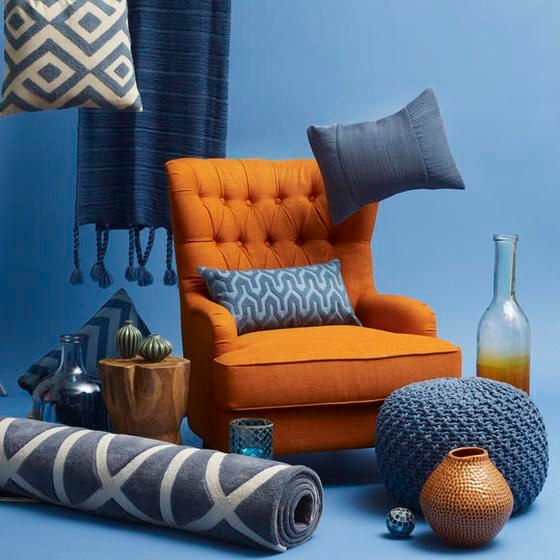 Add drama to your room by using pop colours in your accent chair
Mix + Match
Need 2 chairs for the room? How about experimenting a little? Get two different yet similar patterns. Confused? Let the patterns play with one another by mixing two styles that are not identical! You can also try two contrasting colors on the chair and pair it with identical cushions to tie the design together.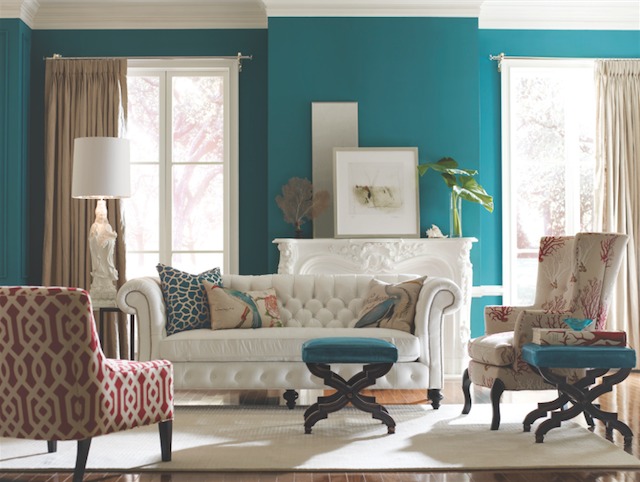 Differently patterned chairs uplift the room's decor and make it look fresh
Choosing a chair is a fun process, don't get into the nuances make it daunting. Just get whatever feels right for the room's vibe and you are all set. Accent chairs are meant to stand out so you can get a little experimental with the design and have some fun!