Read HomeTriangle's comprehensive guide on how you can save money while you're decorating your home on a budget.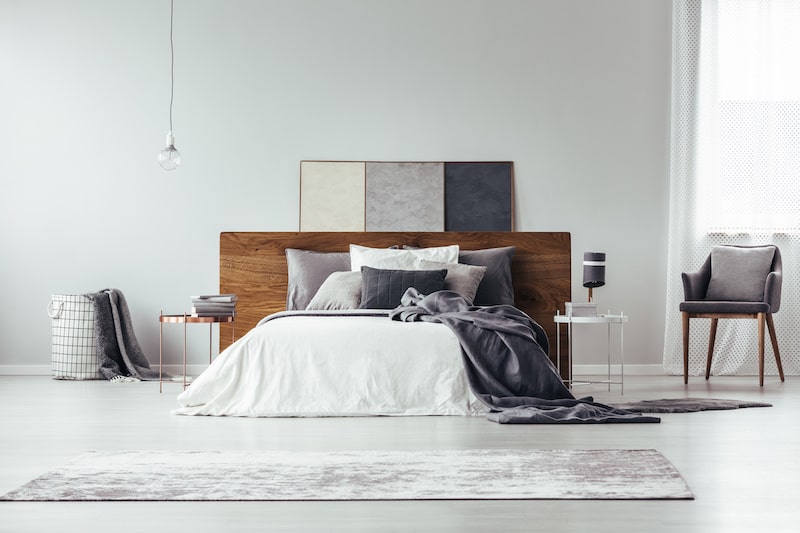 If you ask me, I would say my bedroom is the most important part of my home. I spend most of my time on most days in my bedroom when I'm at home. Bedrooms are where most people come to unwind and relax after a long day at work. So, it is very important that the bedroom is very as comfortable as possible. One easy idea to cut down decorating costs when you design your bedroom is to think about which items are actually worth spending money on.
Read HomeTriangle's comprehensive guide on how you can save money while you're decorating your home on a budget.
1. Save Money : Bed Linens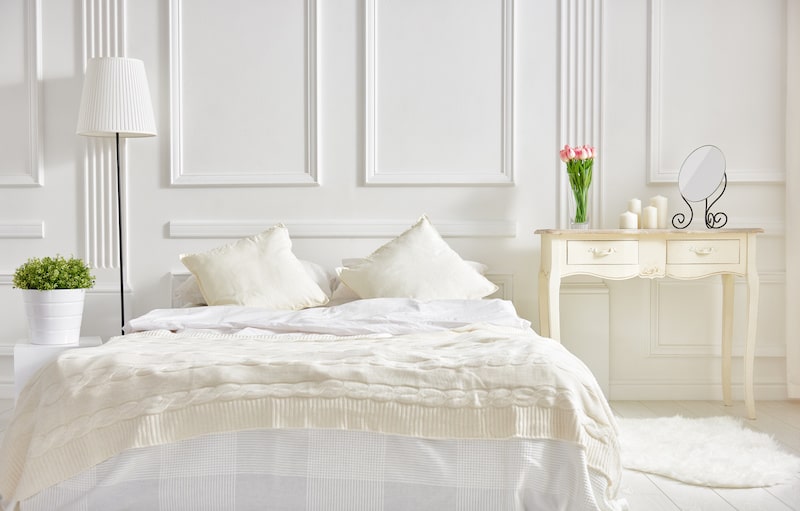 Egyptian cotton, fine linen sheets, pillowcases, and duvet covers are very luxurious, I know. But you don't need to deck your bed with them. Instead, choose from plenty of high-quality bedding ranges that are affordable but perfectly comfortable. Pro tip: invest in a couple of neutral bedding sets that go with anything so that you can bring colored pillowcases, patterned quilts, and textured blankets.
2. Save Money : Lighting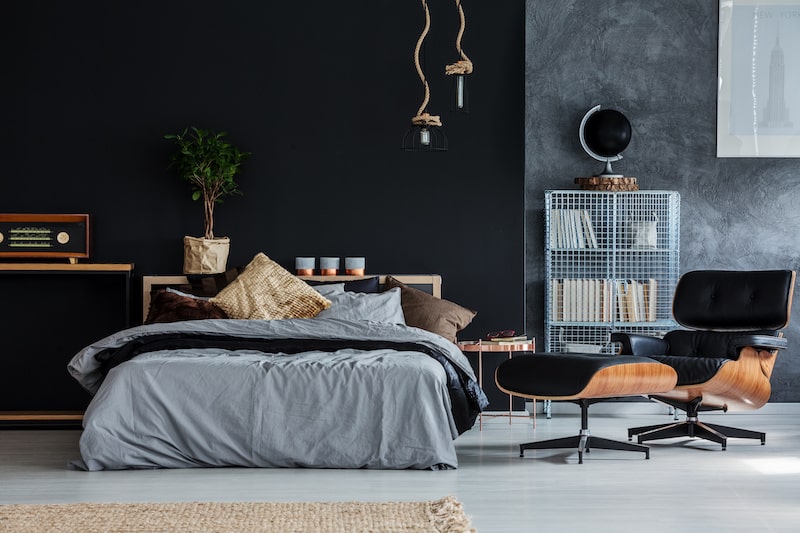 You definitely have to give some thought to your bedroom lighting scheme. But that doesn't necessarily mean you have to spend a lot of money on the actual lights. All you need is a central pendant for bright, practical lighting, and a small table or wall lamp for ambient reading light and then you can choose any lamps and fittings that suit your budget.
3. Save Money : Rugs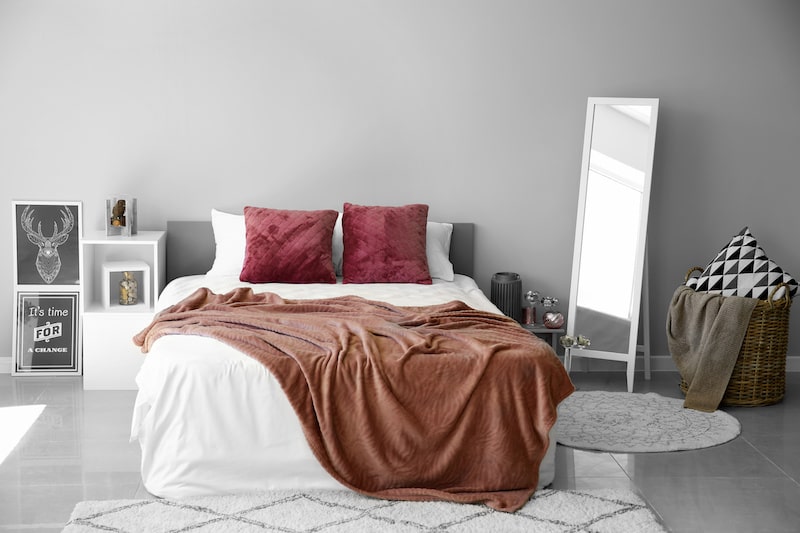 A soft surface to step on when you get out of bed in the morning is a gift, especially if your floor is wood or natural stone. A bedside rug is a must-have for most people, but you don't need to spend a ton of money on an expensive design. Invest in a durable rug in high-traffic areas but choose a simple design for your bedrooms it won't get too much wear and tear.
4. Save Money : Bedside Table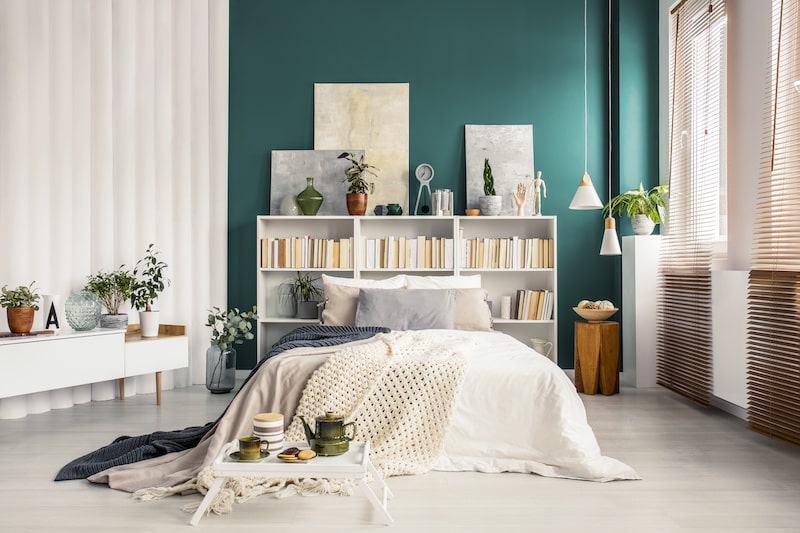 You don't need hard-wearing side furniture in your bedroom as you mostly use it for storing just a couple of books and other knick-knacks. Since you don't have to buy a really sturdy design, you have a lot more freedom to choose one to suit your budget. I use a contemporary-styled store-bought jet black stool as my bedside table.
In contrast, there are some areas where it will pay to loosen the purse strings a little
5. Invest Money : Useful Storage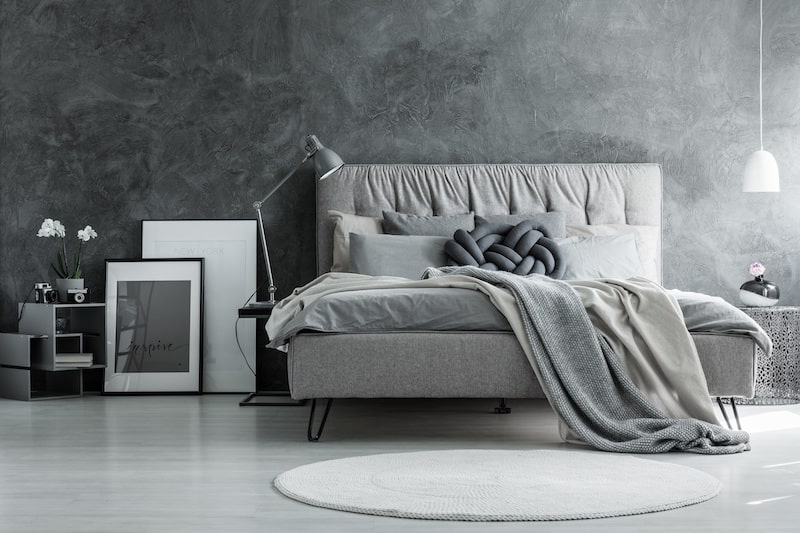 Like I said already, you need a calm and restful bedroom. A floor full of heaped clothes is not your ideal bedroom. Useful storage is absolutely necessary to keep your bedroom clutter-free. So we suggest you invest in the most practical wardrobe you can afford but pay attention to how sturdy it is and how many items it will hold. A shelving unit for lining up books is also a brilliant idea for storage in your bedroom.
6. Invest Money : A Good Mattress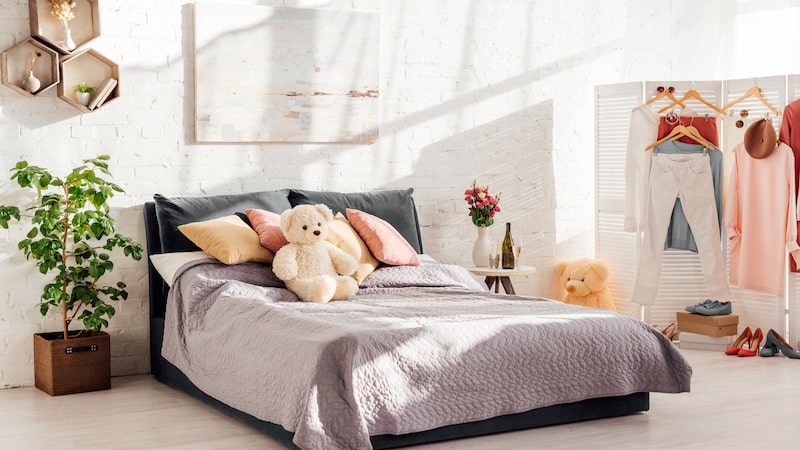 Although expensive bed linen might be considered a luxury, a good-quality bed mattress is an absolute necessity without any doubt. A decent mattress will last you eight years, so hunt around and find the best one to suit you in terms of thickness and firmness. So we absolutely agree that it is worth doing your research and paying for the best one you can afford.