All you need to know about Designing Small Kitchen Cabinets
Check out HomeTriangle's design tips on how you can maximize your kitchen space by effectively designing your kitchen cabinets.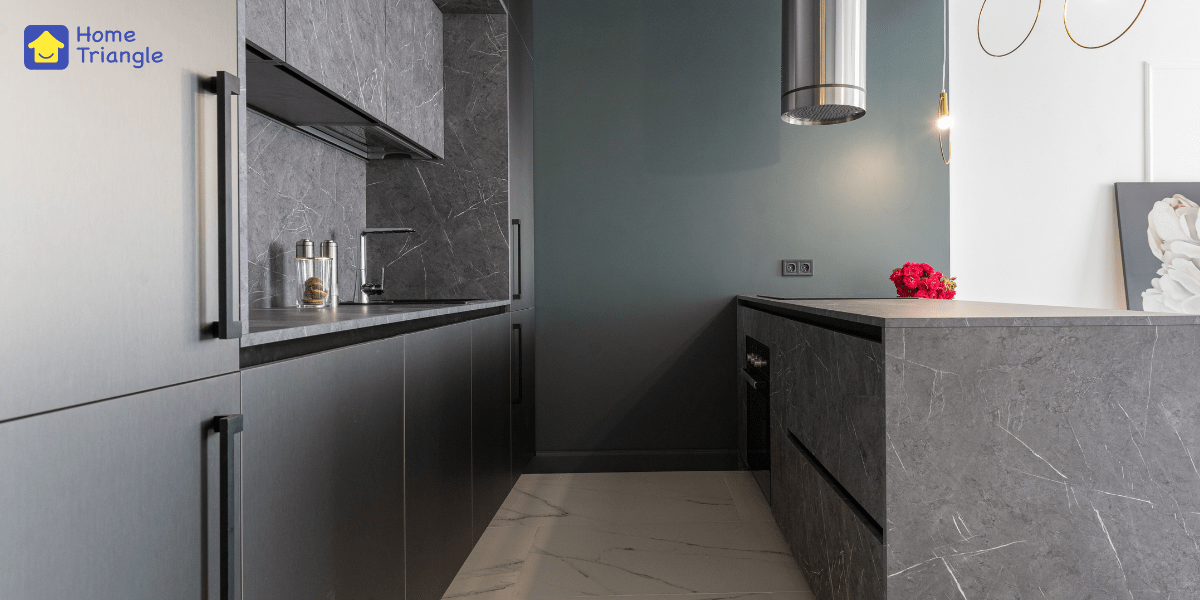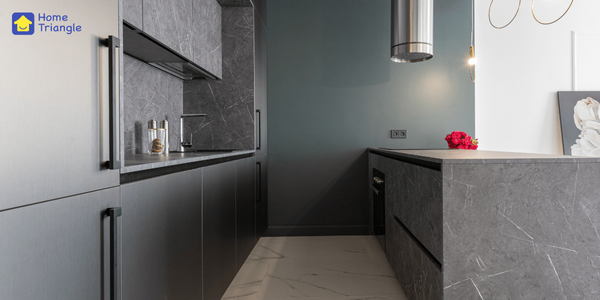 If you have less than 60 sq. ft of space in your kitchen, then it is important to effectively design the kitchen cabinets to enhance the overall appearance and maximize the storage of your kitchen. When designing kitchen cabinets, factors such as colors, material, choice of modular kitchen accessory, and type of shutters should be considered.
Check out HomeTriangle's design tips on how you can maximize your kitchen space by effectively designing your kitchen cabinets.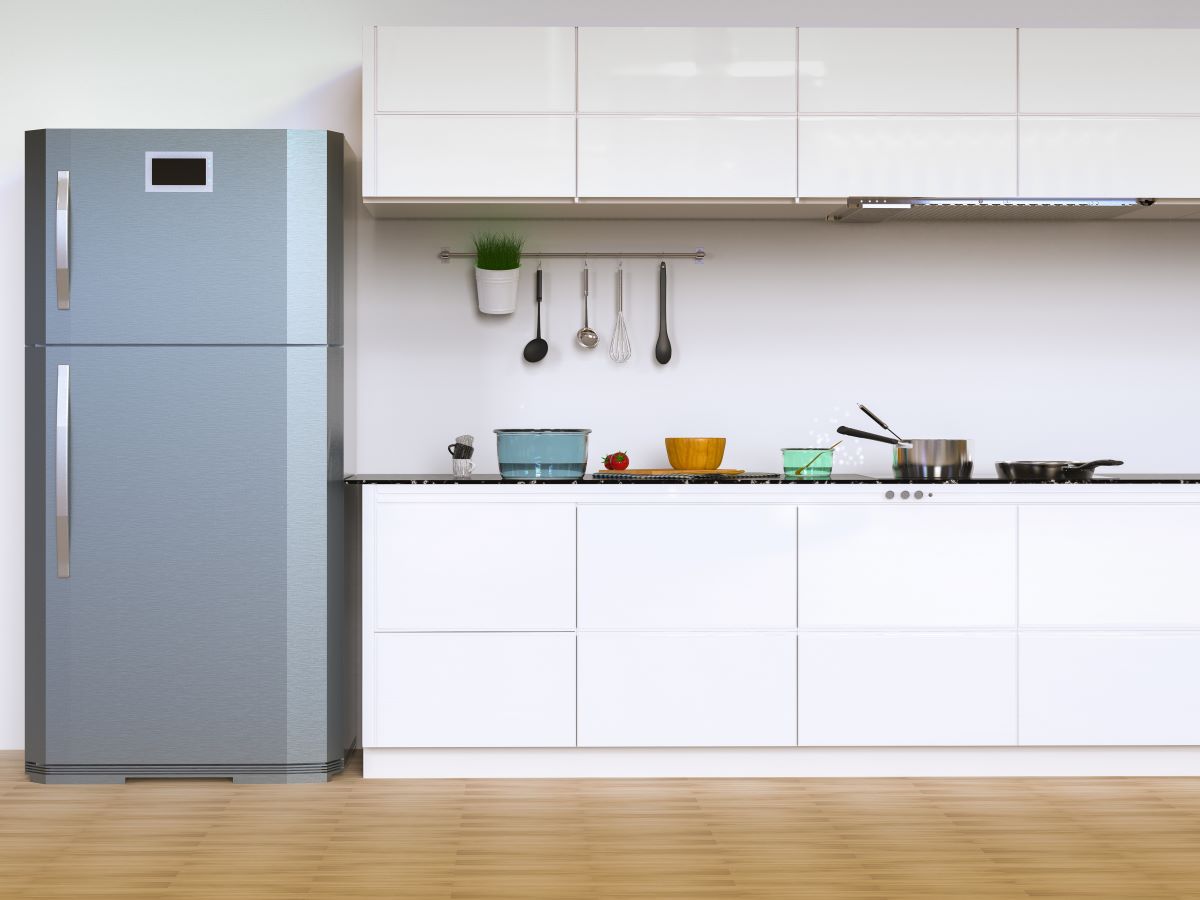 All-White Kitchen Cabinets
Consider white cabinets for a small kitchen in a laminate or acrylic finish. All-white cabinets have a reflective surface that tends to bounce back in the light and increase the appearance of a small kitchen.
One disadvantage, however, is that all-white cabinets have to be maintained regularly since all the tinting, smudges, and dirt on the cabinets are highlighted by whites.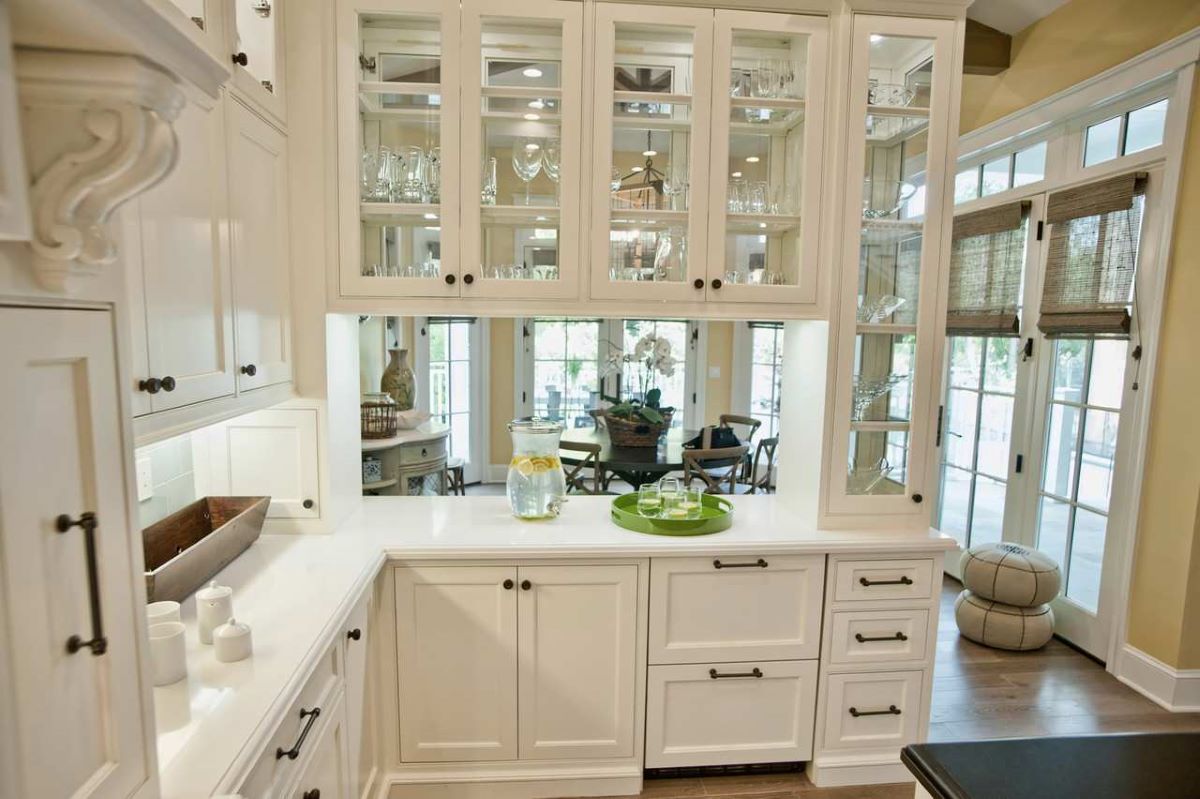 Glass Kitchen Cabinets
Give your compact, glass wall cabinets kitchen a lighter look as it opens the kitchen and makes it brighter. It is easy to clean and maintain glass cabinets. As a focus for the wall cabinets, frameless glass panels can be installed. The glass shutters have no handle when they have a magnetic push-lock on the cabinets.
The best thing about glass cabinets is that even when they are closed they allow a full view of the cabinet. Transparent glass panels may display smudges, so frosted glass panels are advisable.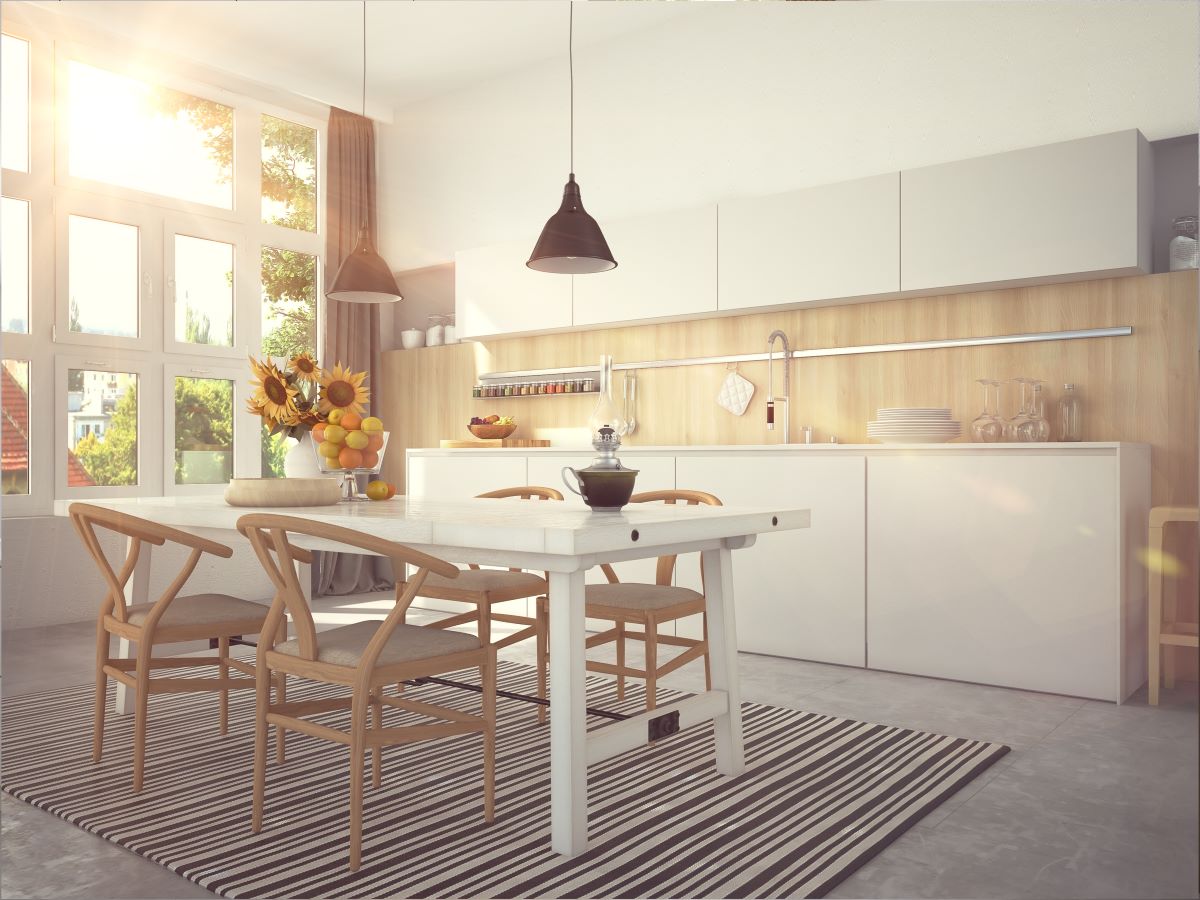 Monochromatic Color Scheme
Give your kitchen a streamlined look by using a single color for wall and base cabinets. This is a simple trick that makes a small kitchen feel bigger and doesn't look busy or embarrassed.
Remember: If you're not comfortable with a single color scheme, just try to limit the combinations of kitchen colors to two or three main shades. It is recommended to choose lighter colors, which make the cuisine luminous and airy.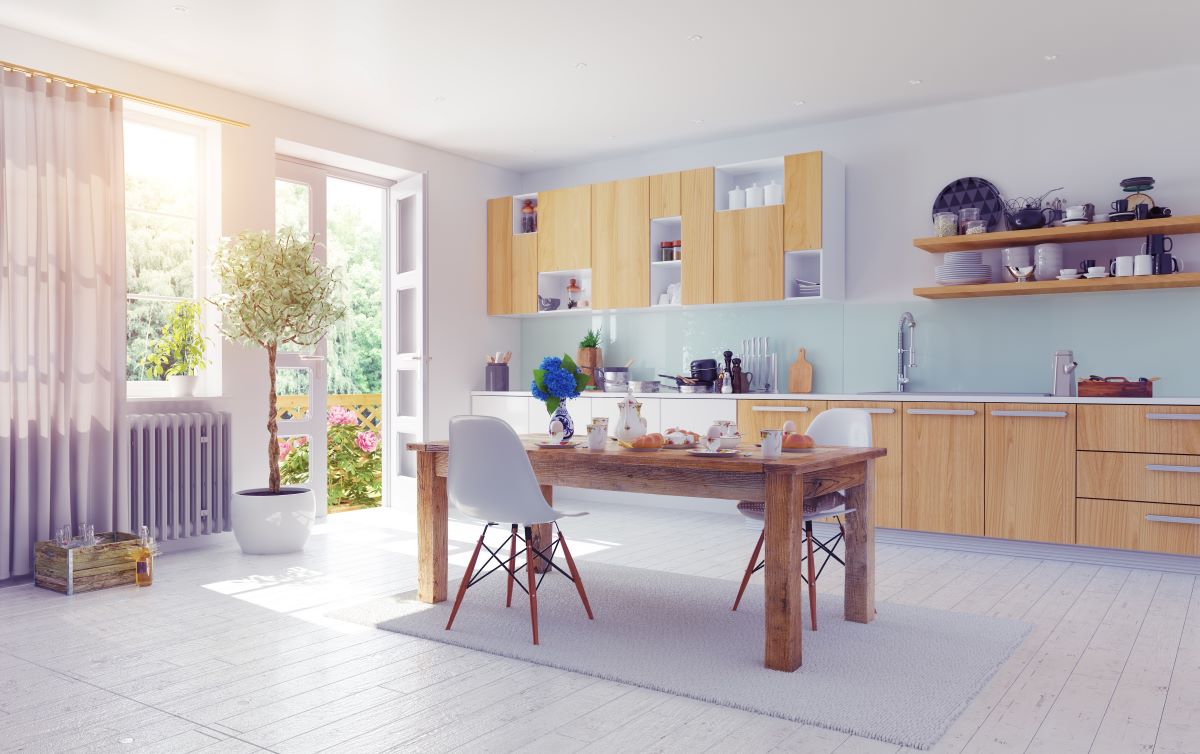 Kitchen Cabinet Style
Most wall cabinet kitchens, including hinged cabinets, door sliding, and awning cabinets, work fantastically for small cabinets. A combination of shutters and different size drawers can be applied to the base cabinets. The drawers are used for deep and shallow storage and features for the organizers of plates and cups. Make sure the drawers are not overstretched, otherwise the drawers slow down over time.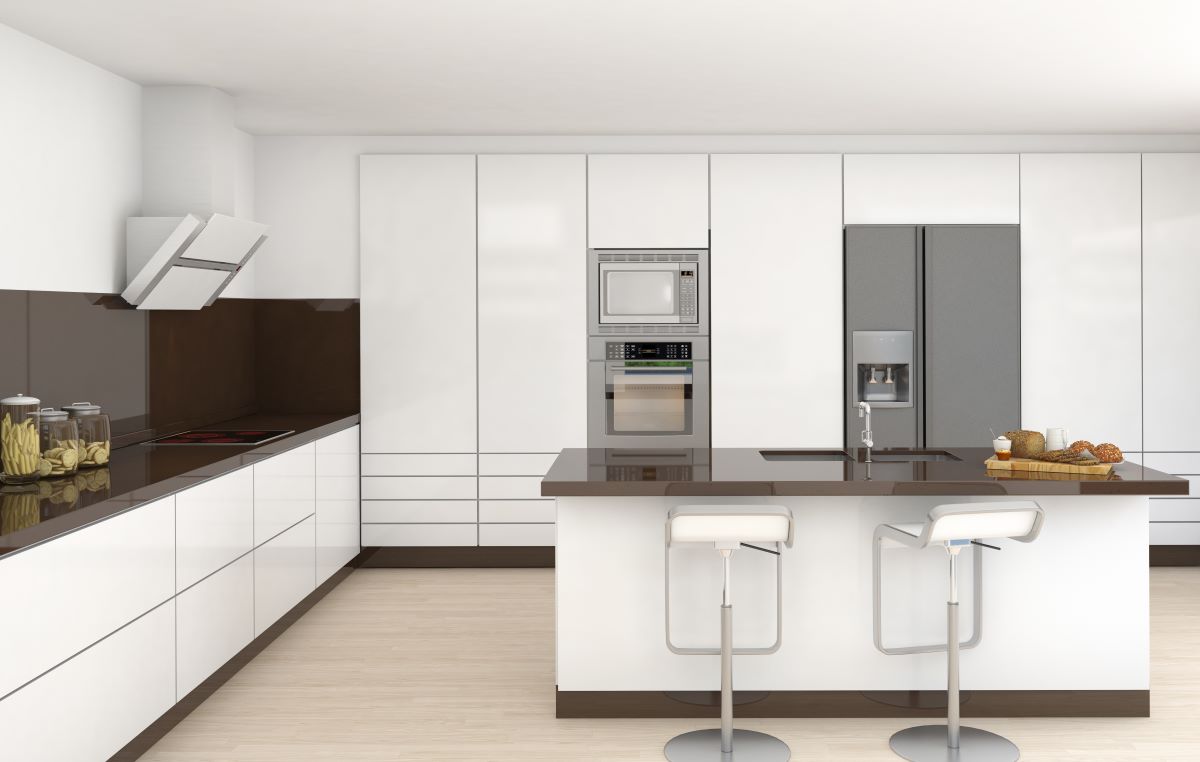 Full-Height Wall Kitchen Cabinets
To make efficient use of vertical space, go to full-height cabinets, as in the kitchen. Although the overhead cabinets cannot be easily accessed, they can still be used to store sparingly used crockery and utensils.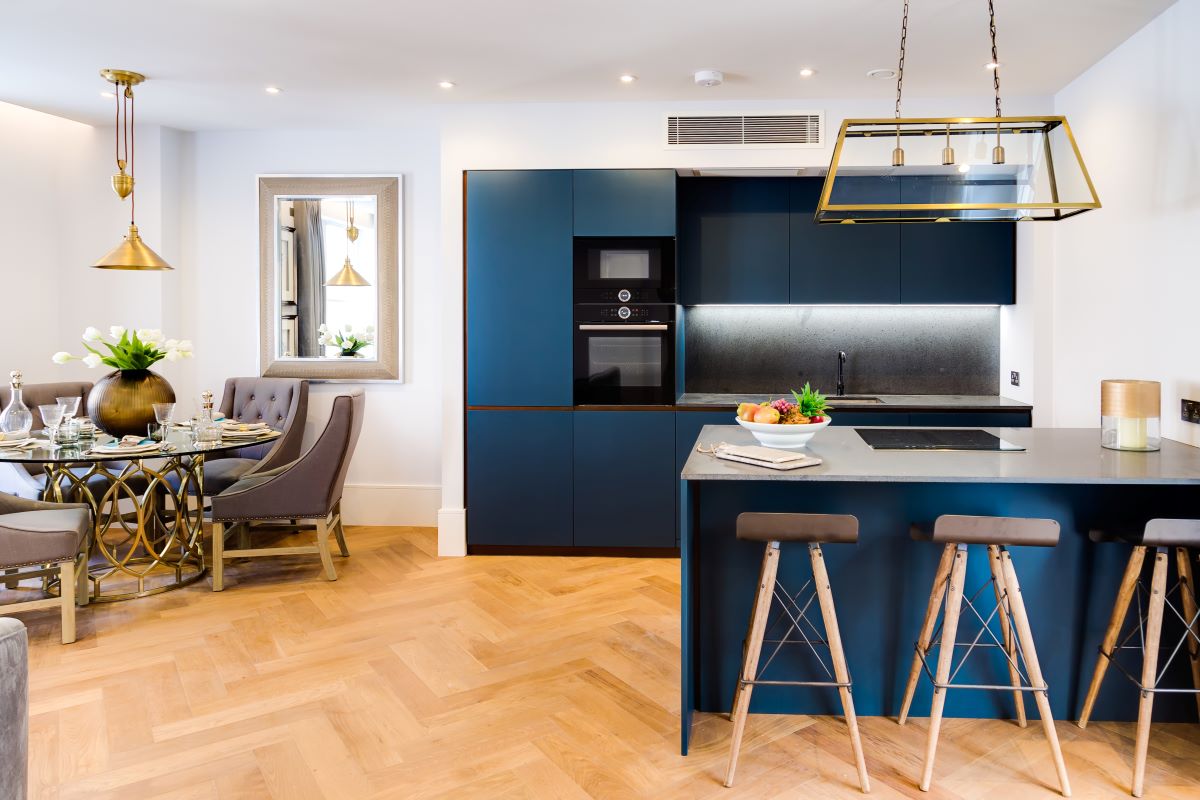 Under Kitchen Cabinet Lighting
To add warmth and enhance the overall look of the kitchen install lighting under wall-mounted cabinets. This means that the areas which remain dark and visually reduce the look of the kitchen also increase depth and light.
The countertop lighting also helps make food preparations easier because they provide adequate lighting. As in the example above, go for the LED lights or cabinet-mounted lights. These lights add style and also give the kitchen countertop a focused light.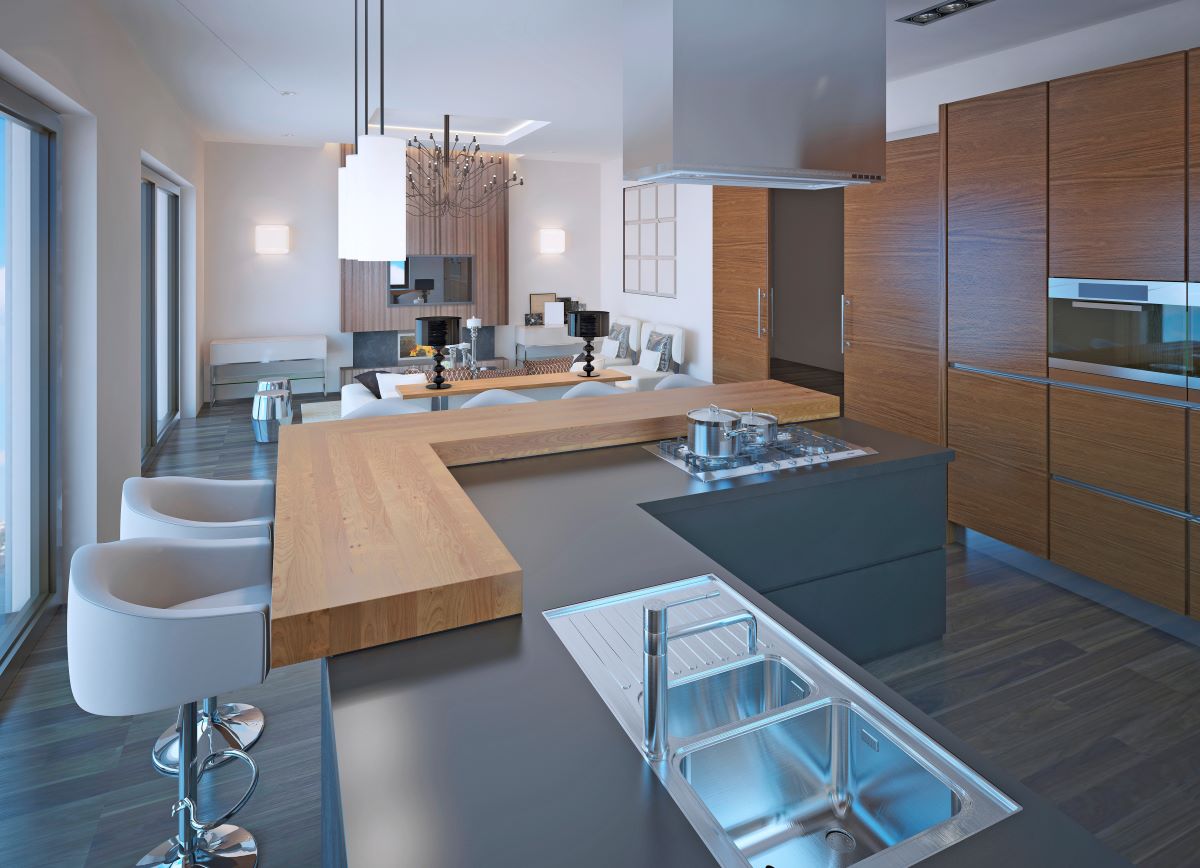 Go Modular
To optimize the storage with drawer and cabinet organizers, install modular kitchen accessories as a great way to make efficient use of a smaller kitchen. How? Organized storage on the counter top leads to less embarrassment and storage, making the kitchen visually lighter.
Pull-outs of bottles, like those in the wide drawer, serve to optimize the kitchen's narrow spaces. Corner units have been specially designed to slide in and out to allow storage and access in the usual inaccessible corners of kitchens in L-form and U-form.
Kitchen countertop material and kitchen wall paint together can make your kitchen look bigger and better. A kitchen is a place where we spend most of our time and so, correct lining and designing are very necessary.
If you found this guide helpful, share with us your favourite point in the comment section below.