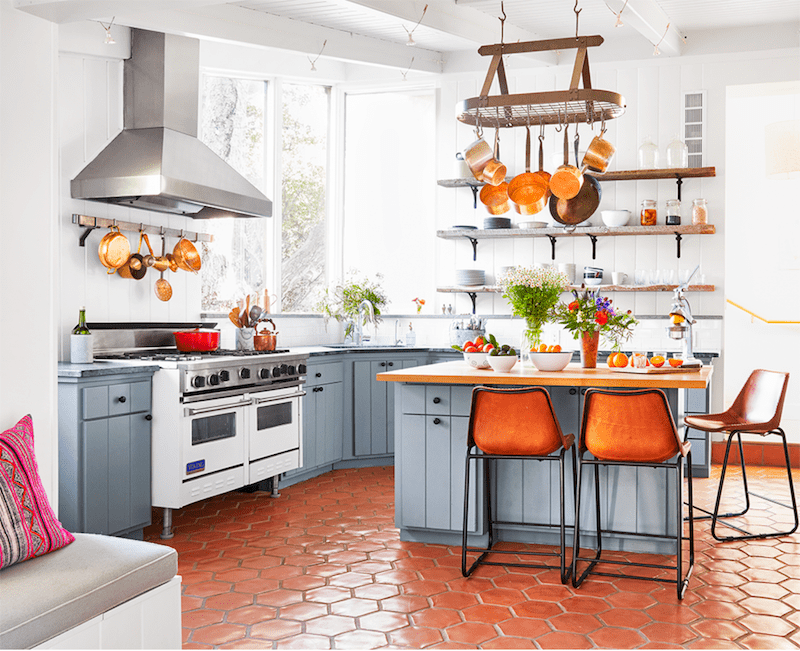 Space is probably the most valued aspect of a small kitchen that is currently found in apartments and flats in most of our Indian cities. In such homes, where space is in short supply, it is essential to plan a kitchen that maximizes space and has a functional layout with generous storage space all the while looking great.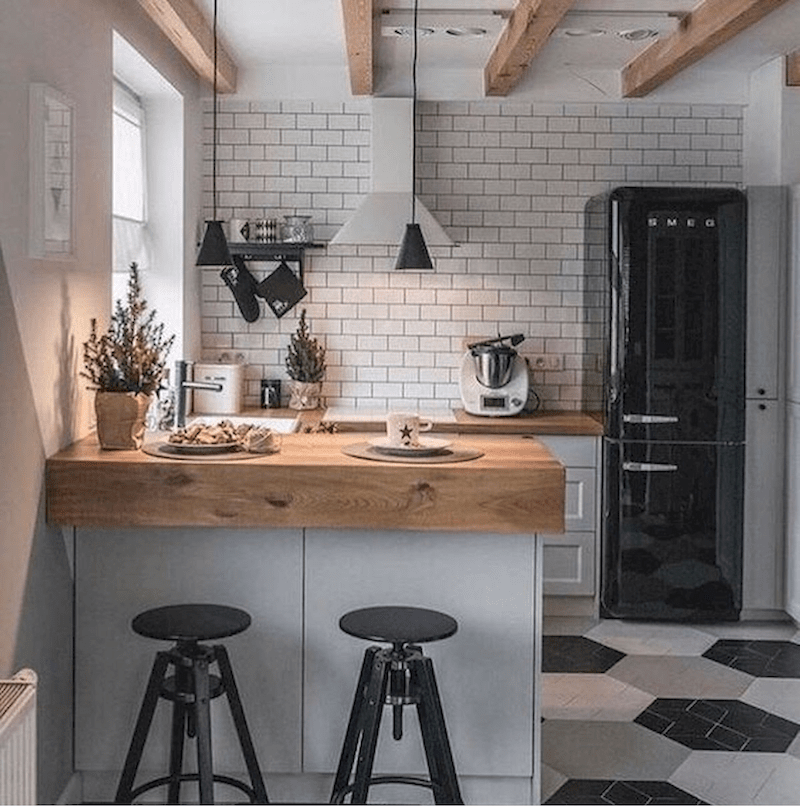 Well, let us tell you that even though it seems pretty straightforward, in reality, this is quite hard. But with the right professionals and the right approach, you can tick all the boxes required for your dream kitchen.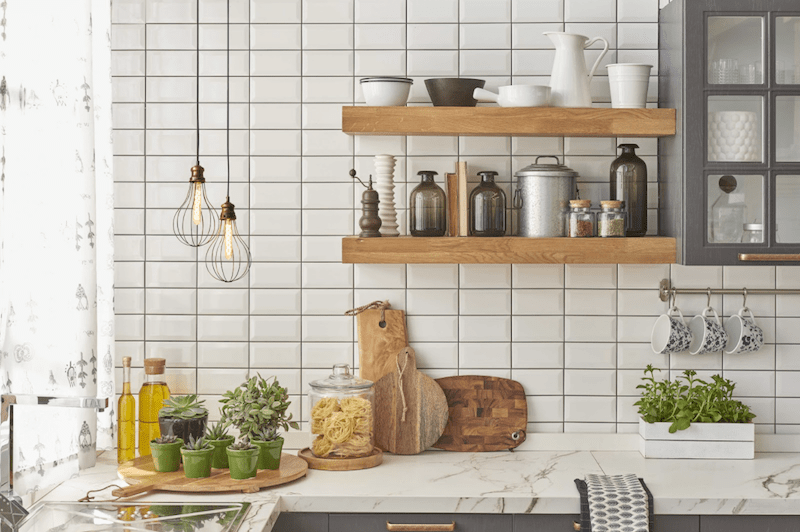 So, we at HomeTriangle went ahead asking our experts about how to have a kitchen space that utilizes most of the space available, and came up with the following tips.
1. Get The Right Layout
The first step in creating a kitchen of any size, especially one with limited space, that you will actually enjoy is getting the layout right. Work along with your designers and decide on the most elementary needs for your kitchen before moving forward with the other design aspects. This will help you to develop a kitchen with a functional and efficient workflow that includes accommodation for all your intended uses and include generous worktop space for prepping and cleaning. If you're in need of dining space, be sure to include that in the plans. Like I said already unless you get the right layout, you won't enjoy it no matter how lovely it might look.
2. A Clean, Light and Bright Kitchen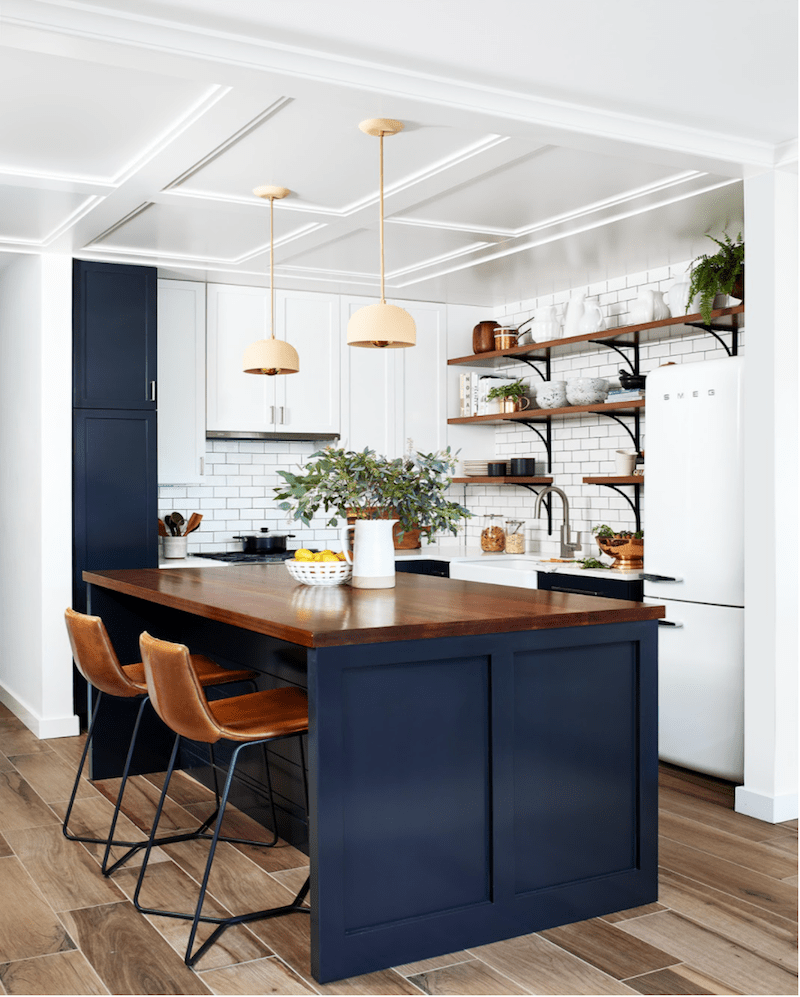 Color plays a great effect on how big or small a room looks and feels and it is also true for kitchens as well. Hence, it is important to choose the right shades for your kitchens. We suggest light colors and neutrals as they are best for making a small space feel larger and brighter, especially if a kitchen has limited access to natural light, which is why you see most small kitchens painted white.

If a white kitchen doesn't appeal to you, you can go chose neutral tones such as taupe, off-white, light blue, or pale wood. You can also add bold accents against the neutrals without confining the room. Keep in mind that the horizontal surfaces in your kitchen like worktops and floors are best-suited with light colors as they absorb and maximize the lightest coming into your kitchens.
3. Reflective Surfaces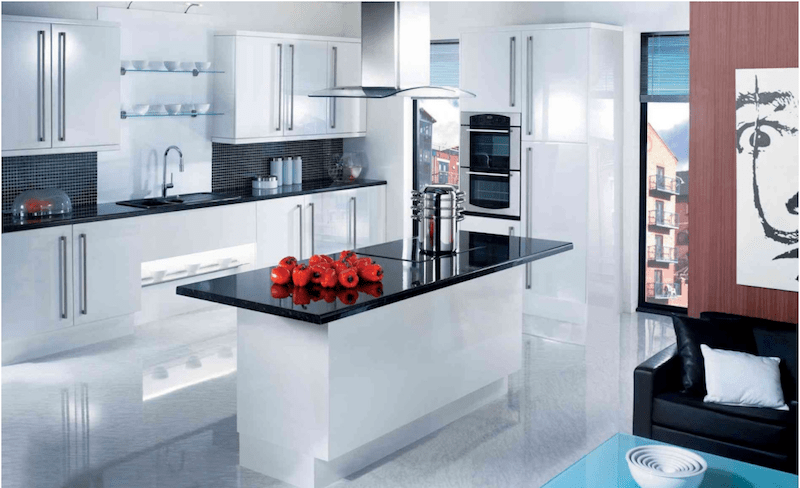 Glossy and reflective surfaces are another option to add depth and make a kitchen look bigger and airy. As the light hits these surfaces, it gets reflected back across the room and onto other surfaces to create the illusion of a larger space. You can have a splashback made of mirrored surfaces or glass or choose wall units that have glazed doors. However, be vary about overfilling the cabinet shelves.
4. Natural Light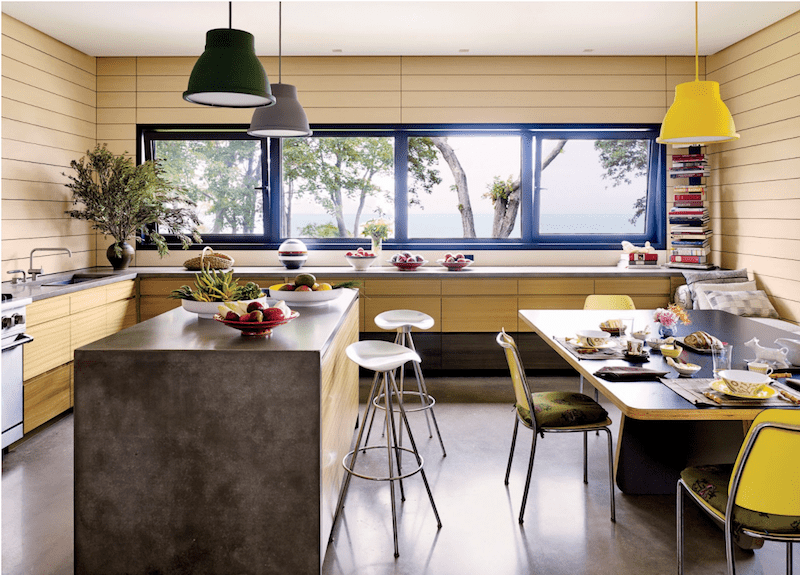 If a clean and bright kitchen is your dream, natural light is your best friend. Allow as much light as possible by leaving the windows open during the day and be careful not to block them with wall units or clutter them with plants and other ornaments. Natural lights not only works great with light and neutral tones and glossy surfaces but also makes it fun and easy to introduce darker color choices.
5. Artificial Lighting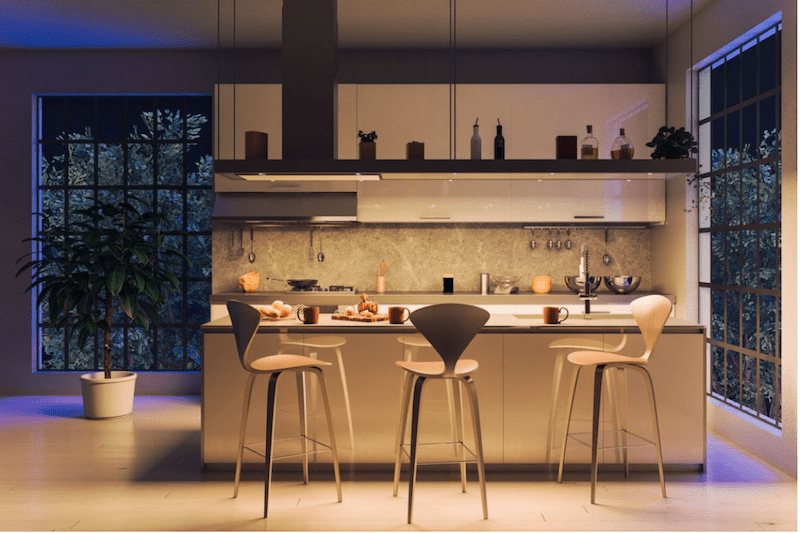 While it true that you can never really duplicate the effect of natural light, there are quite a few artificial lighting options in the market including daylight bulbs that recreates the natural light to an extend. The balance between task, accent, and ambient lighting is important for all kitchens and especially smaller kitchens because either too many or too few lights can give an impression of a congested kitchen. Smart ideas like bringing in under-cabinet lighting can help to create the illusion of a larger kitchen by drawing the eye's attention to areas of greater space.
6. Storage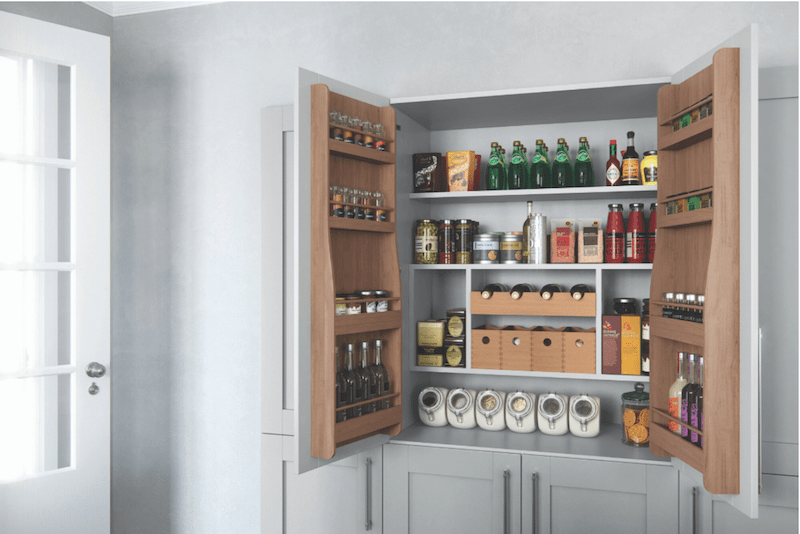 Storage is the next most important part of a kitchen and small kitchens with limited storage space are a reason for the headaches of most homeowners. Keeping your kitchen work areas clutter-free and ensuring all kitchenware has its own designated spot requires careful planning. Built-in storage solutions and cupboards with extra height are options to think about.
Layered pull-out shelves, secret drawers, and spice racks can help you keep organized. Slimline units and cupboard doors instead of filler panels are also options to ensure no potential storage space is wasted. And while not hidden, further storage ideas for small kitchens include hooks or magnetic knife or spice racks, which save space elsewhere.
7. Open Shelving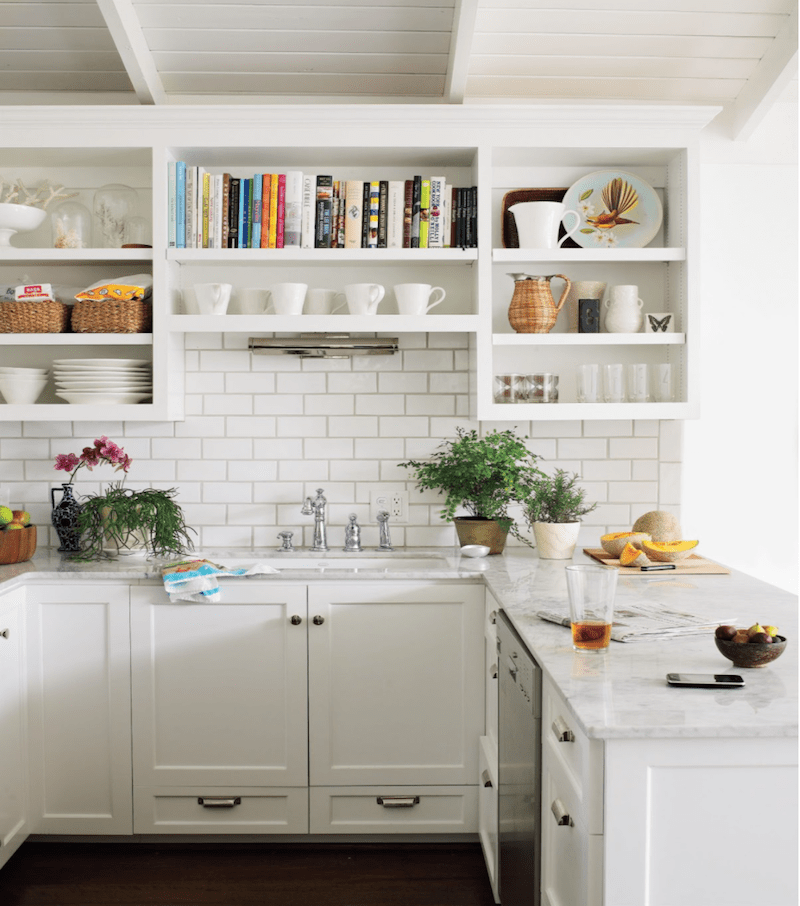 Open shelving looks nice and cozy in small kitchens and is functional at the same time because the open shelving can make your kitchens feel bigger whereas the wall units due to its size and weight could the kitchens feel a lot smaller than it already is. The more the number of rows of shelving the more your kitchen's storage potential will be. Pots, saucepans, cookbooks can be stored in them along with elegantly displaying your fancy glassware and other knick-knacks.
8. Do Not Overfill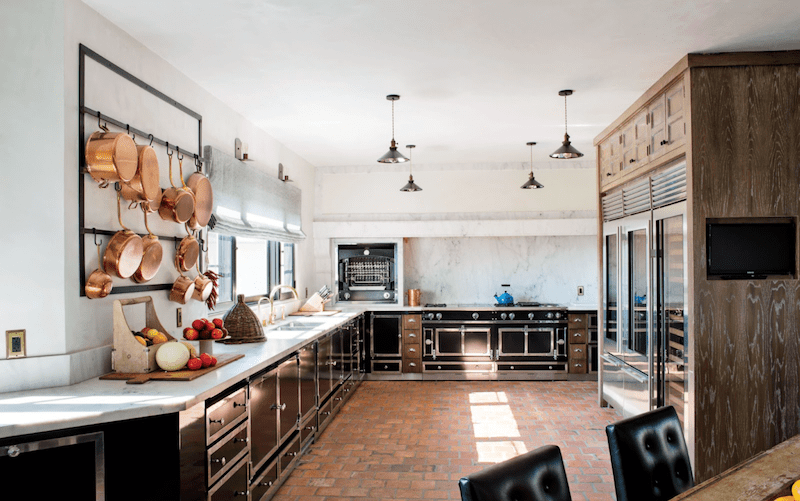 Overfilling your kitchen can make it feel crowded and cluttered. Too much stuff on in your kitchen can make it confusing and detract from the beauty of your units. Avoid over-elaborating the detail within the design with ornamental cornices or decorative handles as this could end up taking up more physical space than you would like. Sleek-looking and handless style options with handless doors have smooth, clean lines giving them a minimal and sophisticated look all the while enhancing the spatial feel of the kitchen.
HomeTriangle compiled a database of the best interior designers in the country to help you connect with trustworthy and experienced professionals who think about things outside the box. If you are planning to build a home or renovate your old home, our professionals are the very best in interior decorating. Call us at 76 76 000 100 to book an appointment.