You can have a kitchen that makes cleaning it a piece of cake. Check out our tips and spend less time mopping and more time with your loved ones.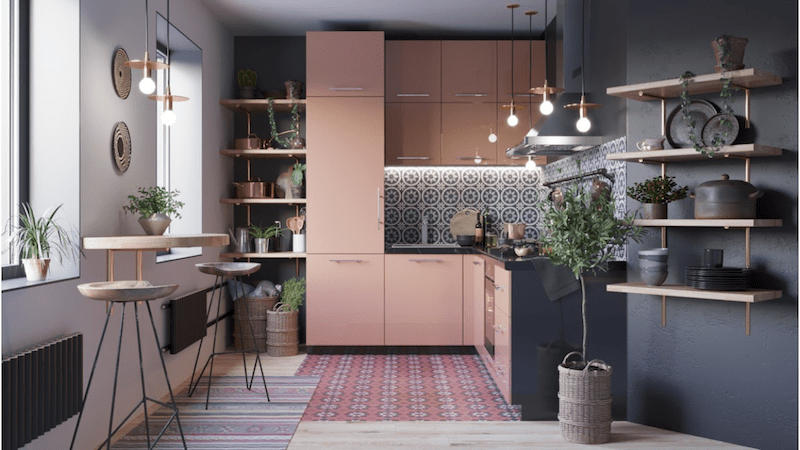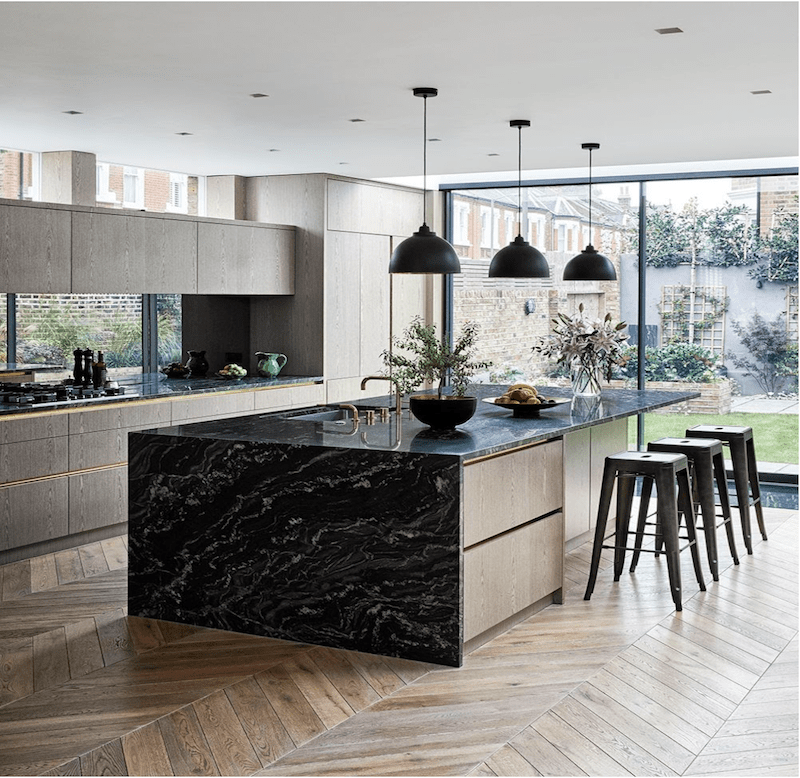 The twenty-first century saw the heart of the home suddenly shift from living rooms to the kitchen. And coincidentally, kitchens became the room in our homes that needed the most cleaning. But fret not, with a little forward planning, you can have a kitchen that makes cleaning it a piece of cake.
Check out our tips and spend less time mopping and more time with your loved ones :
1. Choose Easy-Clean Appliances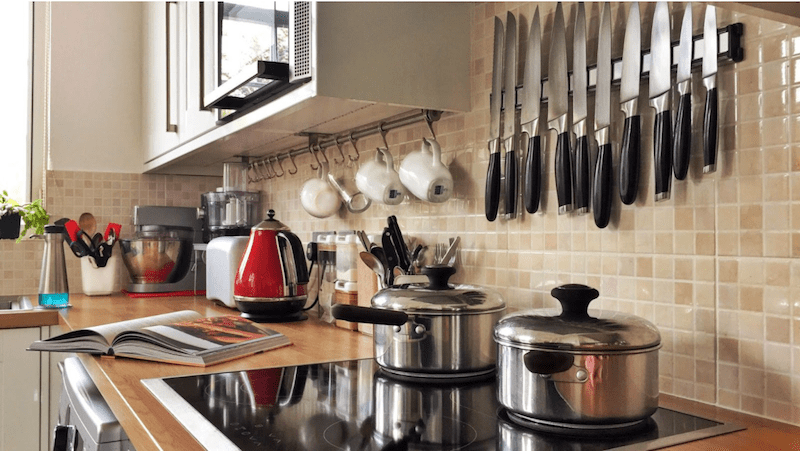 We suggest you consider the practicality of potential purchases keeping in mind the aspect of cleaning them instead of being dazzled by the performance or the looks of a smart new kitchen appliance. For example, a hob that is fuss-free and easy to wipe without the help of any exotic solutions should be your choice. Check and make sure that the knobs aren't too close together or that there are no nooks or corners that are hard to clean. A flush-fitted induction hob is a good choice as it is flat, easy, and safe to clean and you don't have to worry about the support racks and individual parts found in traditional gas hobs
2. Go High Tech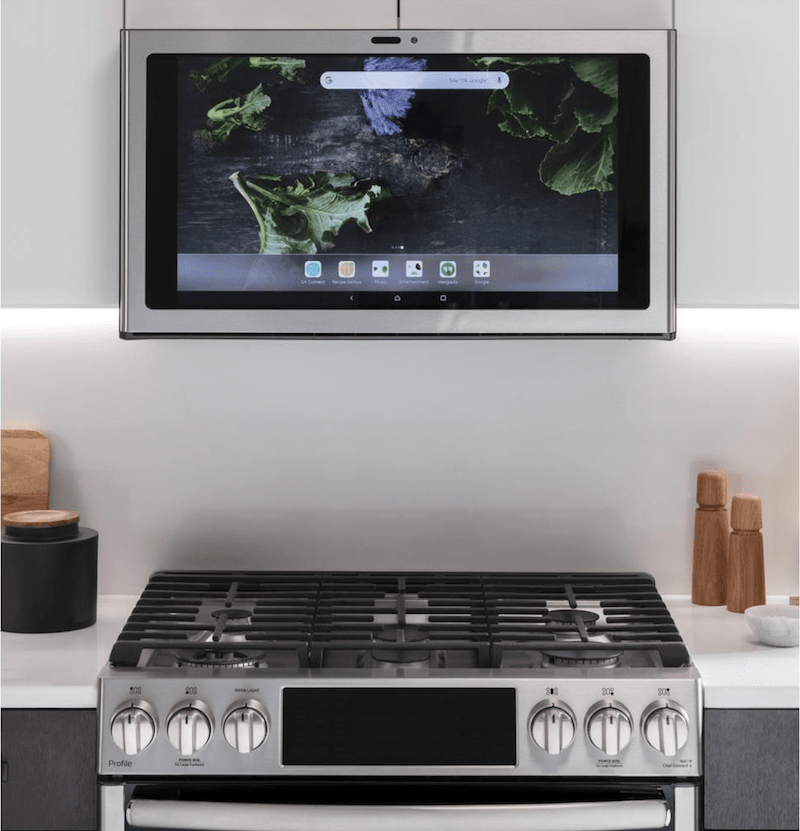 There are a lot of appliances that come with self-cleaning programs included. We suggest you try them out and let the appliances do the cleaning for you. Like, for example, choose ovens that come with pyrolytic cleaning functions that super-heat the over to burn off the residue, steam ovens with automatic steam cleaning/drying programs, or even coffee machines with automatic cleaning, including milk rinse.
3. Choose A Simple Splashback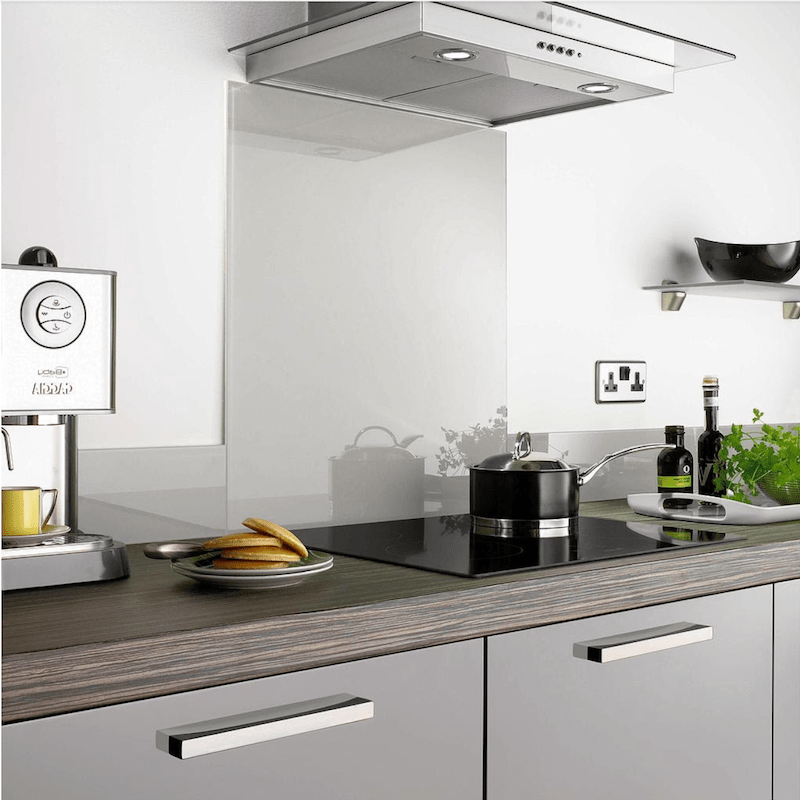 Well, tiles have been the most popular and obvious choice for a kitchen splashback for a long time. But scrubbing and washing the grout to keep it sparkling clean takes way too much effort and time than it should take. There are glass splashbacks available in the market now that look and feel sophisticated and classy and you don't have to deal with any grout at all. But, if you're set on tiles, we suggest choosing large-format ones which will minimize the amount of grout you have to deal with.
4. Choose Flat-Fronted Cabinets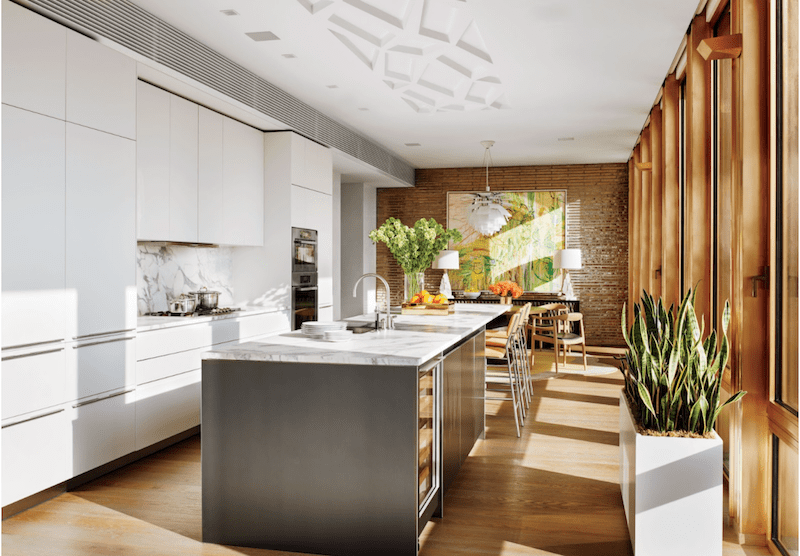 Flat-fronted cabinets or smooth furniture helps reduce cooking residue forming on the otherwise decorative ridges and surfaces. So we suggest you get cabinets with flat fronts but be careful about cut-out pulls as they can end up harboring crumbs.
5. Be Smarter With Your Worktop Choices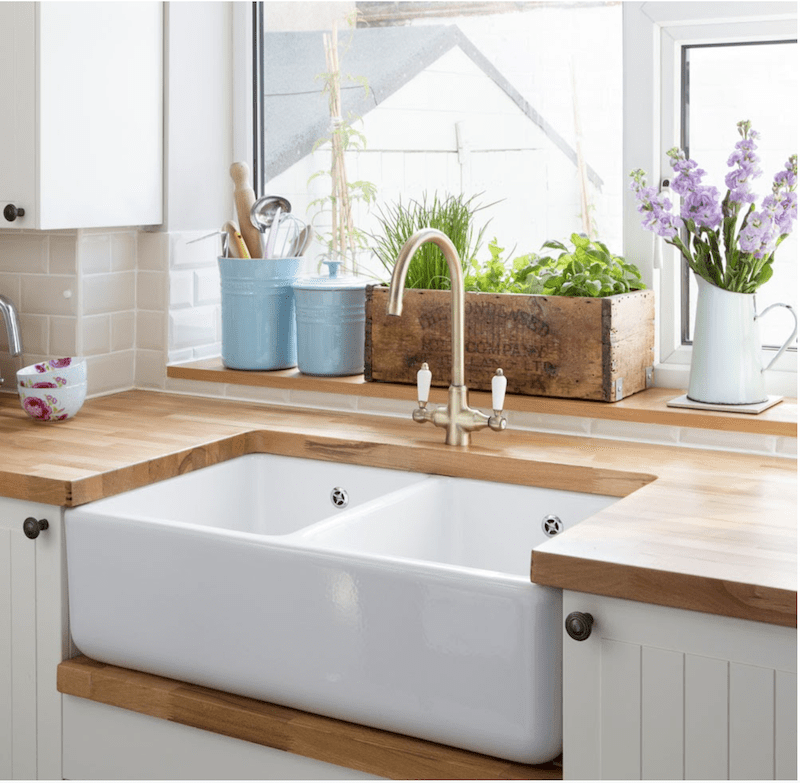 Non-porous materials like Corian, quartz, stainless steel and sintered stone are easy to wipe clean and excellent at preventing stains. Moreover, being solid, worktops made of solid materials like Corian are more hygienic as they have a seamless finish and therefore don't trap dirt in their grooves.
6. Position Bins Strategically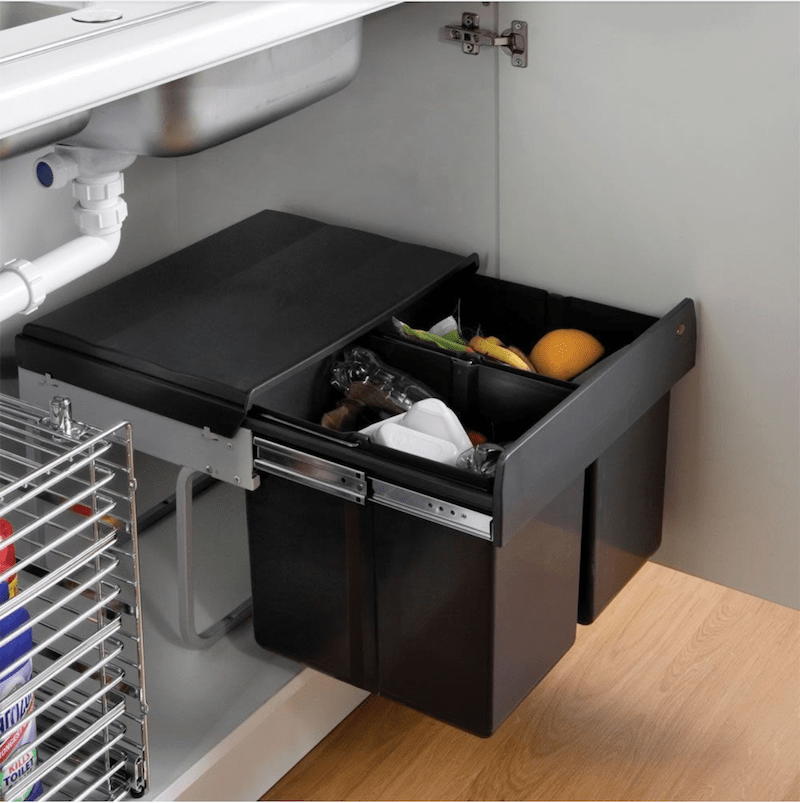 The minimal distance between the sink and bins ensures that the opportunities for spills and mess are also minimized. So, when we asked our experts where the best place for your recycling and the rubbish bin is, they all unequivocally said beneath the sink to be as efficient as possible.
7. Use Hardwearing Paints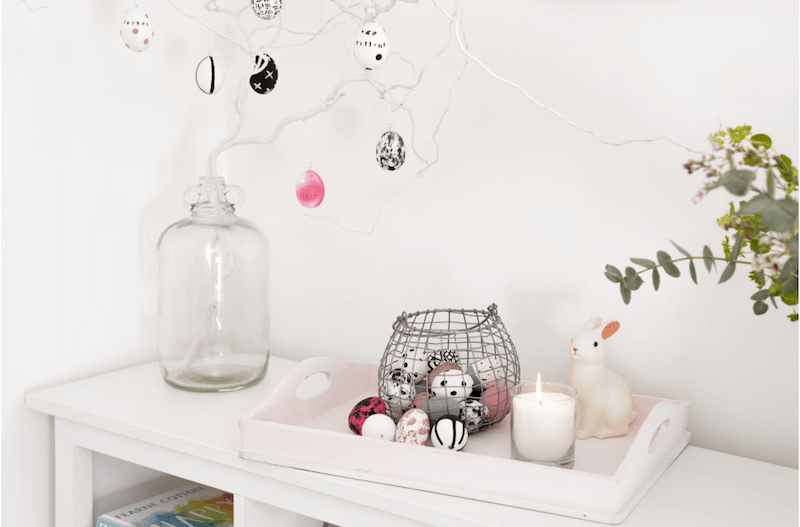 If the walls of your kitchen are painted, you know that you have to wipe them down twice or three times compared to other rooms. A wall painted with hardwearing paints will make this job a lot easier. Our favorite is an oil-based eggshell because that means you can easily wipe these clean without worrying about damaging the paint. Keep in mind to select hard wearing paints with lower VOC, because nature matters.
8. Avoid Open Shelving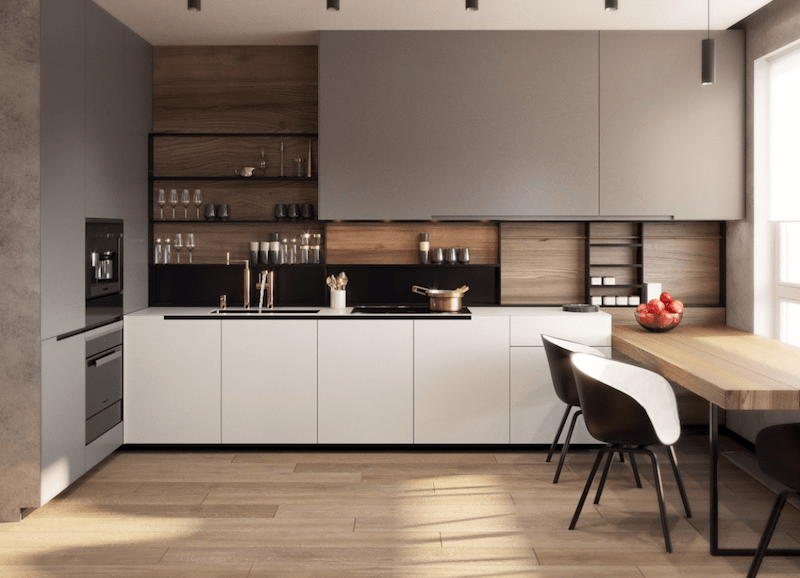 Yes, we know open shelving looks absolutely stunning when beautifully designed but when it comes to cleaning them, it can be high-maintenance especially when you have to move china, books, mugs, and ornaments just to dust over the surface. HomeTriangle experts suggest that you avoid open shelves that just gather dust and grime and instead choose wall cupboards that look sleek and clean.
9. Think About The Inside Of The Cupboards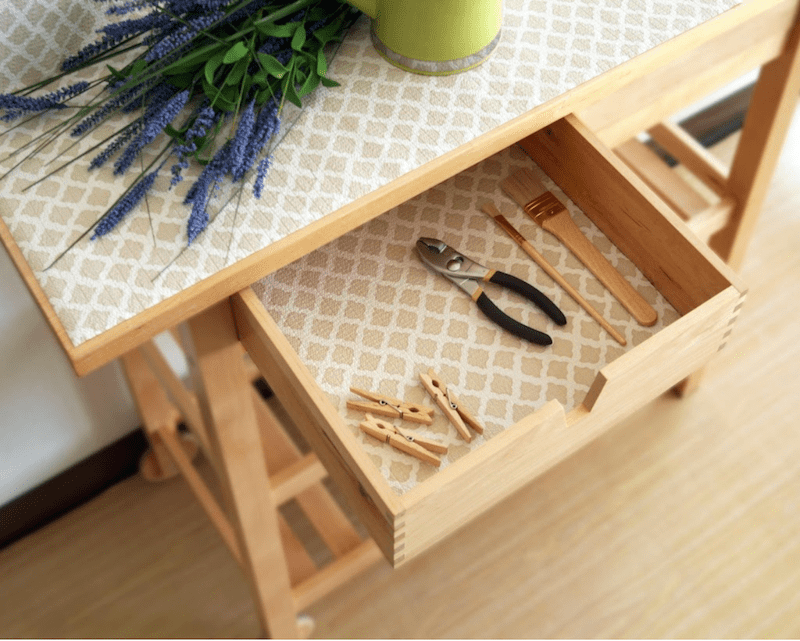 One of the hardest places to clean in your kitchen is inside your cupboards. Crumbs and dust just keep sifting down the cabinets and settle at the bottom. You can counter this by lining the drawer and shelf bases with wipeable liner materials. Also, our experts suggest choosing a melamine finish on the inside of cabinets instead of oak or walnut as that won't absorb spillages.
Choose HomeTriangle For Modular Kitchens
HomeTriangle has partnered with the best professionals offering the best modular kitchen services all over India. Check out our professionals and have the kitchen you have always dreamed of having at an affordable price. Call us today at 76 76 000 100