Read HomeTriangle's guide on the most essential modular kitchen accessories you should have in your kitchen.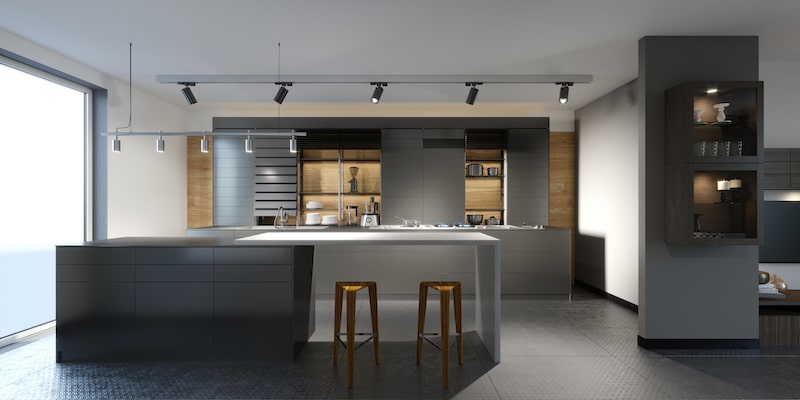 One of the main features that make modern modular kitchen accessories so popular among homeowners is the unique dynamic ability to customize them to suit various different cooking styles and smart storage. Modular kitchens make day-to-day cooking a delightful experience with its many benefits such as an uncluttered look, good organization, and convenience. Choosing the right accessories before you renovate your kitchen or build your brand new kitchen is very important.
Read HomeTriangle's guide on the most essential modular kitchen accessories you should have in your kitchen.
1. Cutlery Organizers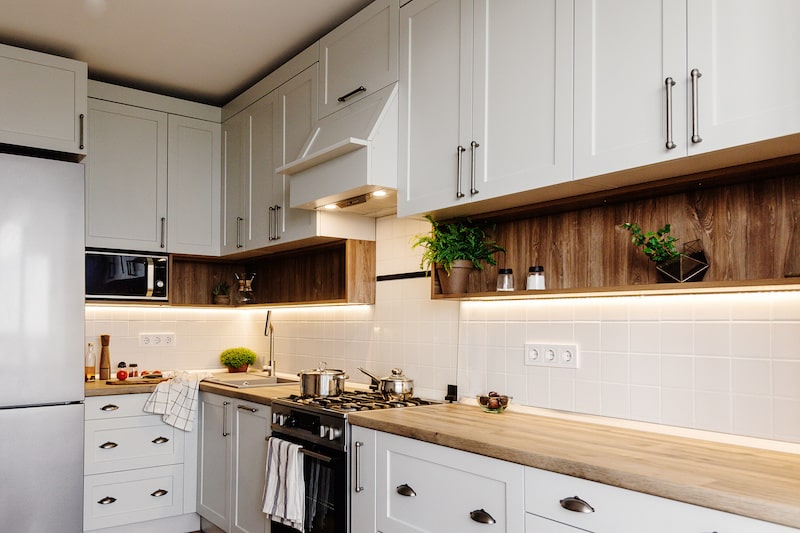 One of the most essential accessories you need in your modular kitchen is cutlery organizer trays. You can avoid a lot of chaos and clutter, particularly when you need to find things in a hurry when you place these trays in drawers. Our experts suggest you avoid placing a cutlery drawer directly below the hob as the frequent opening and closing of the drawer for utility items becomes an impediment while cooking.
2. Pull-Out Baskets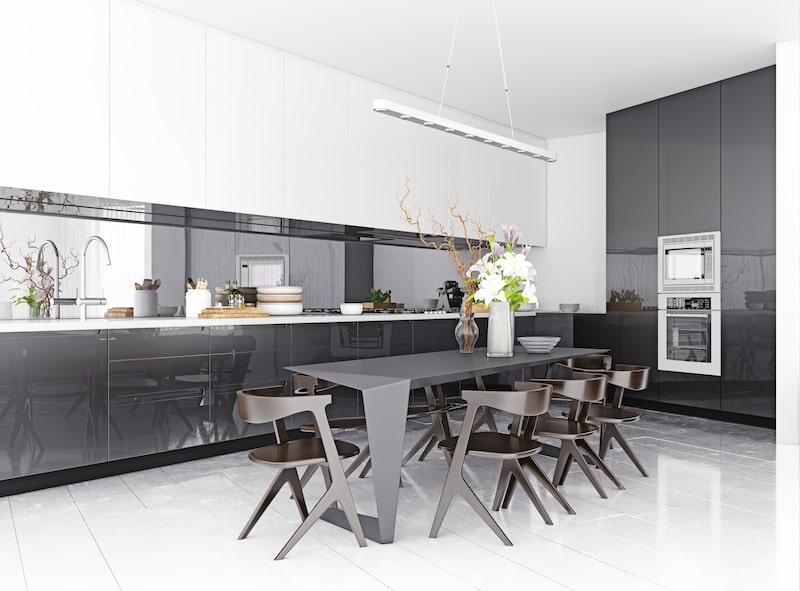 Differently-sized drawers can accommodate pull-out baskets for deep and shallow storage. The best thing is some pull-out baskets can open to their entire length so that you can see the stuff inside easily and come with plate and cutlery organizers. Be careful about not overloading them as they come with a specific loading capacity and excess weight may damage the alignment of the drawers and cause them to sag over a period of time time. Also, ensure you don't subject these drawers to rough use as these accessories are fixed with telescopic channels, rollers, and hydraulic hinges.
3. Bottle Pull-Outs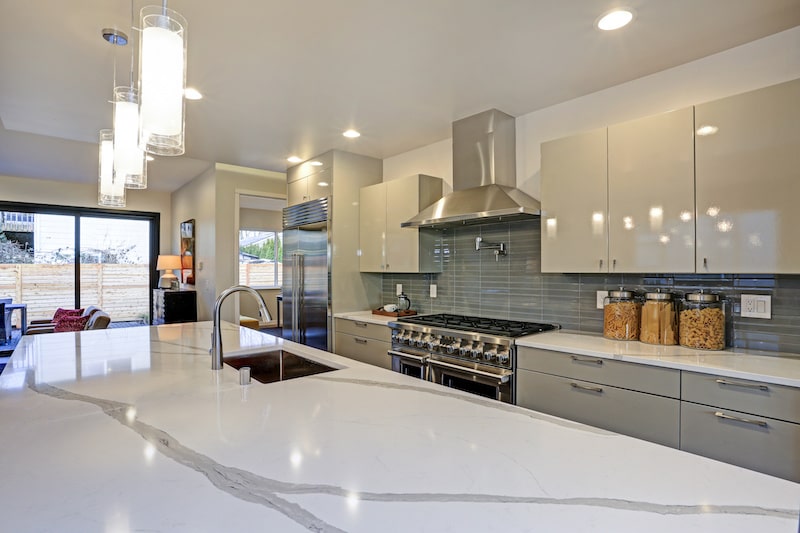 Another smart modular kitchen accessory, bottle pull-outs optimize narrow spaces of the kitchen. These have narrow widths and comprise two or three deep, narrow shelves that are suitable for storing bottles of seasonings, cooking oils, sauces, and other such cooking ingredients. It's better to place these near the cooktop to ensure better accessibility during cooking.
4. Tall Units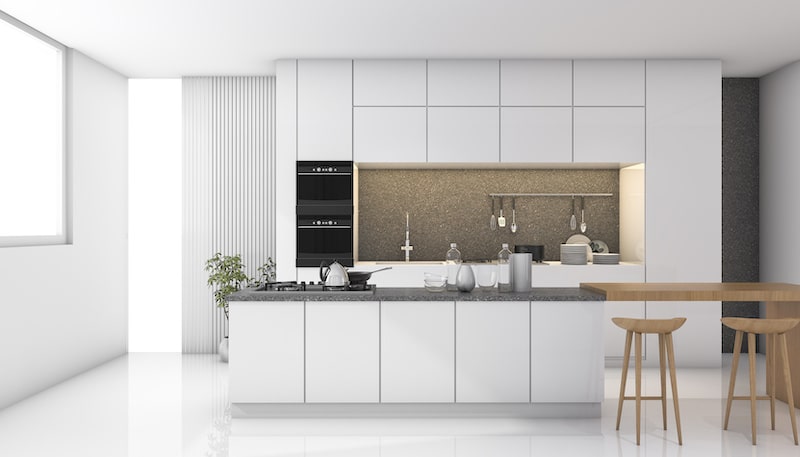 If you have the space, we highly suggest a tall unit in your kitchen. Our experts unanimously agreed that this is a must-have accessory as it can replace a pantry and is ideal for storing regular food supplies like flour, sauces, rice, and other things in one place. The height of the accessory enables maximum storage. Make sure you get one that has storage on the doors and inside to keep everything organized and within easy reach.
5. A Corner Unit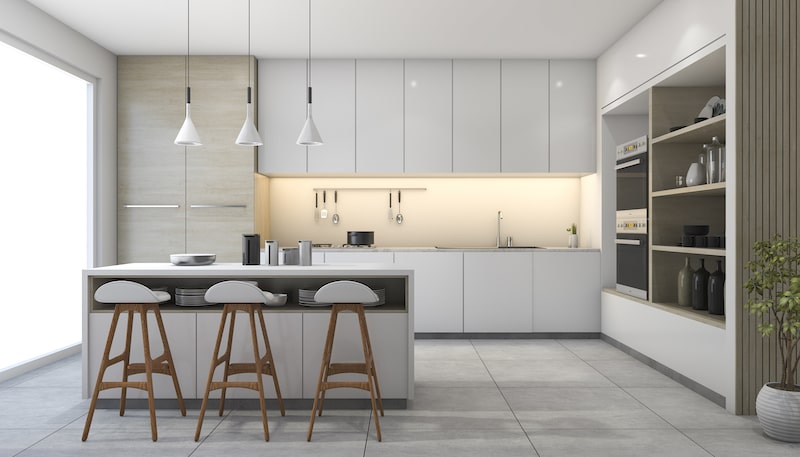 L-shaped and U-shaped modular kitchens
usually come with corners that are inaccessible. Bringing a corner unit like the one in the image above can turn these corners into functional and efficient spaces by using corner units. These corners remain untapped in most Indian kitchens because it is difficult to design useful cabinets. Corner units are specifically designed to slide in and out to enable storage and access for the otherwise unreachable corners.
6. Under-The-Sink Accessories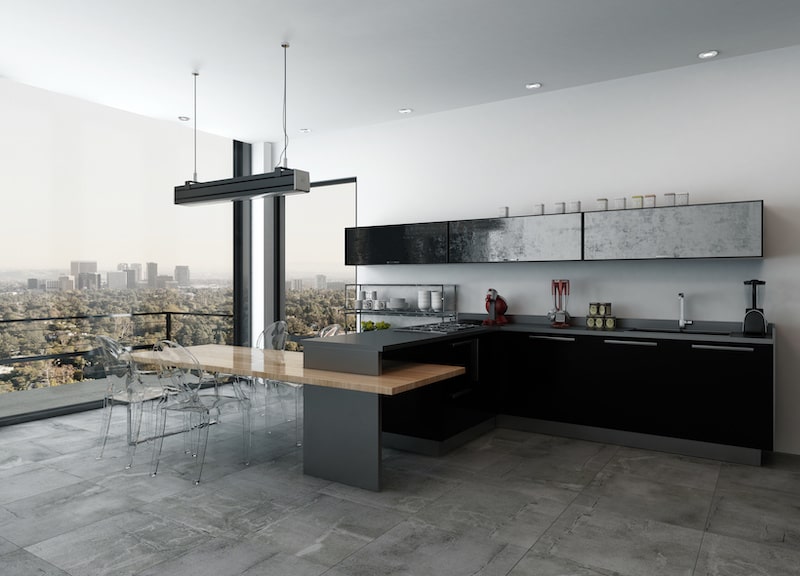 Because of the depth of the sink and the presence of the plumbing pipe, there's little to no space available under the sink. Also, this area is prone to getting dirty and messy because of spills from the dustbin (placed on the floor) and water and food spills from the sink during utensil cleaning. We suggest you install a cabinet door under the sink to shut off the spot and use this area for storing cleaning supplies and kitchen towels. Installing a dustbin-holder on the inside of the cabinet door can hold the garbage bag and thus keep the floor area free, hygienic, and clean.