In this article, we explore some of the best tips and ideas which can save you some costs while you want to paint a house.
Painting a 1,500-square-foot costs about Rs 15 - Rs 25 per sqft for the exterior and Rs 9 - Rs 15 for interior (including labour and material). Trim the price by doing some work yourself, limiting the scope and using color wisely.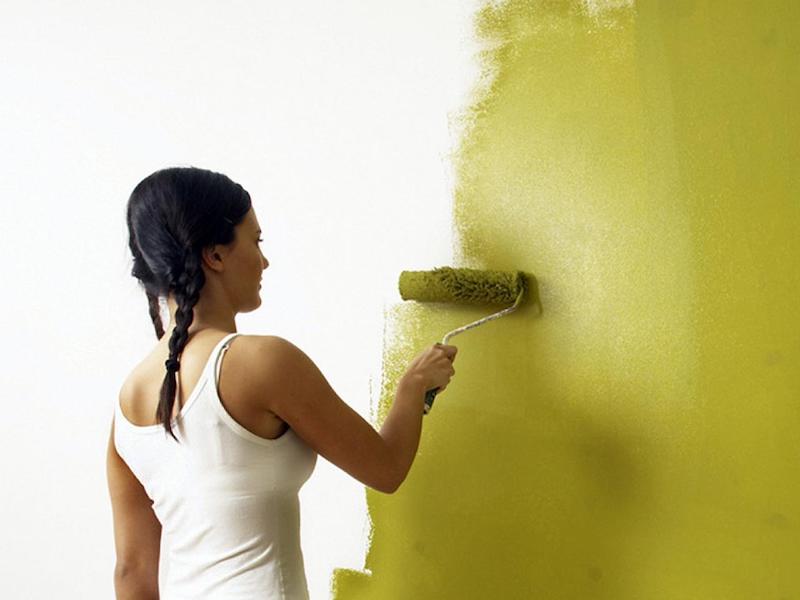 With thought and planning, you can keep the cost of painting the exterior or interior of your home to a minimum, whether you are using a professional painter or doing the work yourself.
Cost estimates :
Here are some estimates of the cost to have a professional paint a home, including labor and materials.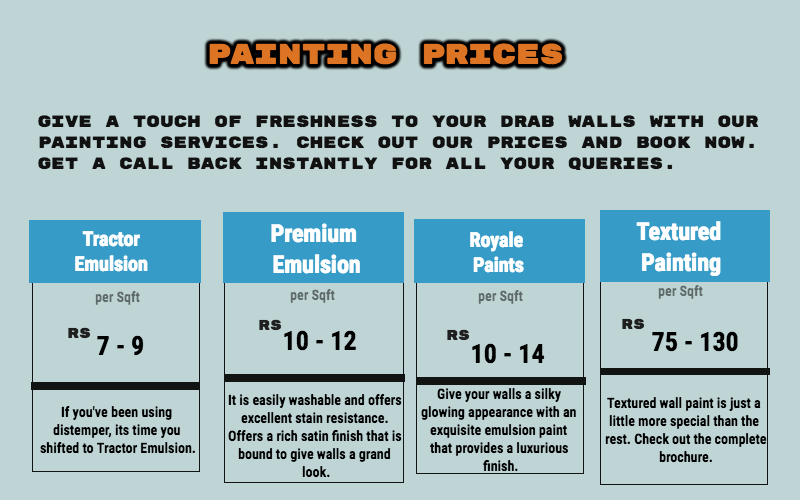 Tips for saving on house-painting costs :
With labor your biggest expense, you can save the most by containing how many hours a painter spends on the job. And there are other ways to pare back costs, too. Follow these pro tips for maximising your savings :
1. Get competing bids :
Ask a painter to specify how many hours will be spent on preparation and on painting, names of products to be used, how many coats will be applied and the cost for any additional coats.
2. Use a contract :
Now, make sure you get your agreement in writing. HomeTriangle includes time estimates for each aspect of the job. Hometriangle favours a simpler contract, like This is what we are going to do: We are going to caulk and putty the windows. We're going to put two coats of paint using Tractor Emulsion, color to be determined.
3. Do all or some of the work yourself :
You can save a bundle by doing the labor yourself. The biggest DIY expense is paint. Other expenses include buying or renting supplies and equipment, like caulk, primer, brushes, rollers, tarps and ladders or scaffolding.
HomeTriangle advises applying paint with brushes, not a sprayer. If you overspray all the window frames and overspray your shingles and your sidewalks and the brick on the front of the house, you do damage that is not easily fixed.
If you're hiring a painter, ask if you can reduce the cost of labor by doing some tasks yourself. For example:
Trimming shrubs
Moving furniture and clearing a perimeter for painters to work
Removing and reinstalling the outlet covers, switch plates and doorknobs
Prep work like patching, sanding and scraping, if you have the skills
4. Don't wait too long to repaint :
Repaint — exteriors especially — before visible signs of wear appear. Don't wait until you see peeling or flaking paint. If I have to spend 40 hours preparing the surface before we can paint, that time is going to result in a lot of extra costs. But if I can spend 10 hours preparing the surfaces to be painted, you're going to save money.
5. Trim the scope of the job :
Before signing the contract, look through it for ways to trim aspects of the job that aren't important to you. For example, you might forgo repainting ceilings or closet interiors, to save on paint and labor.
6. Think strategically about color :
By re-coating your existing colors instead of changing colors, you may get away with one coat of paint rather than two, if the surface is in good condition.
Also, avoid very deep colors, or use them on trim or accents. Bright reds and yellows may require four or five coats to cover well, so if you must use them, choose premium paints to get the job done with fewer coats.
Darker colors look great on exteriors but they fade sooner than lighter colors, so you'll have to repaint more often. You can be more daring and bold on the inside than you should be on the outside.