HomeTriangle Guides: 10 Commandments of Arranging Furniture
If you are one of those homeowners that buy furniture and place it where it fits – hold your horses, there is a lot more logic to arranging furniture! When it comes to furniture arrangement, there is definitely more than one way to do things, but that doesn't mean you can't make mistakes.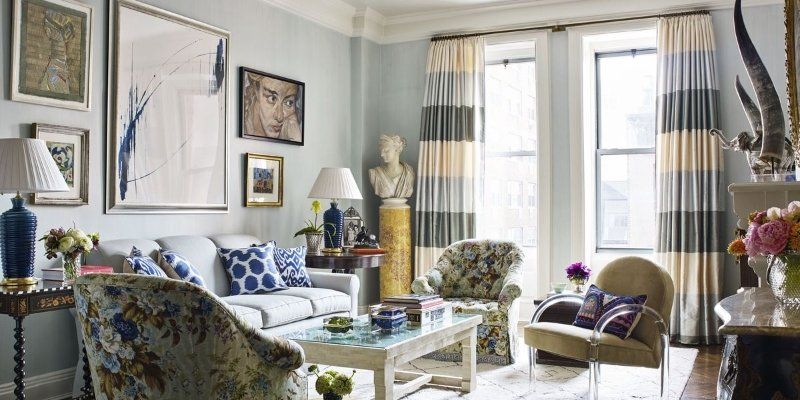 If you are a homeowner who buys furniture and places it without a second thought then hold your horses! There's more to arranging furniture than blindly putting them in its supposed place. Furniture arrangement is something that has no set rules, but that doesn't mean that you can't go wrong with it. Read on to discover some secrets of furniture arranging to create a flawless look in your home.
1. Area Rugs Belong Under Furniture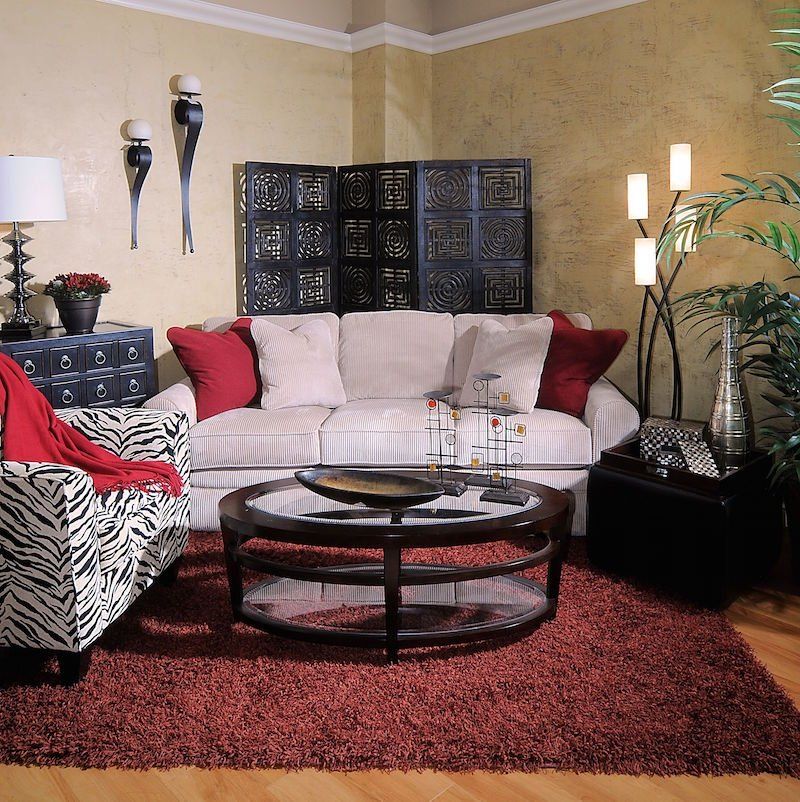 Using rugs of the wrong size can make a room look disproportionate when compared to its original size. To avoid this mistake and create a cohesive look it is recommended to place the rug underneath at least one set of legs of your furniture. Here's what celebrity designer Angelo Surmelis has to say about it, "you want to expose some flooring, but for the most part, go big—almost as big as the seating area, or whatever area you're working with."
2. Hang Paintings and Mirrors Right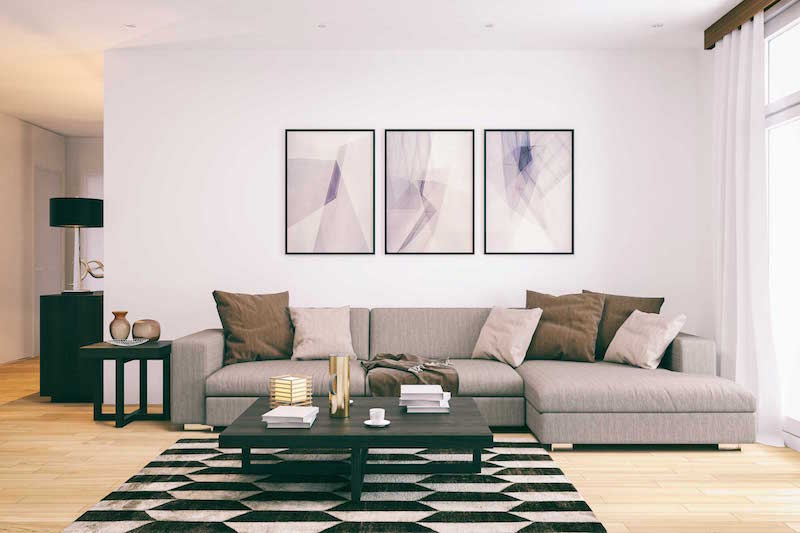 It is recommended to hang your paintings and mirrors about twenty-four to thirty-six inches above the furniture. Placing mirrors facing these will allow them more light and also generate a stunning reflection of the painting or art placed opposite it.
3. Allow Your Couches some breathing room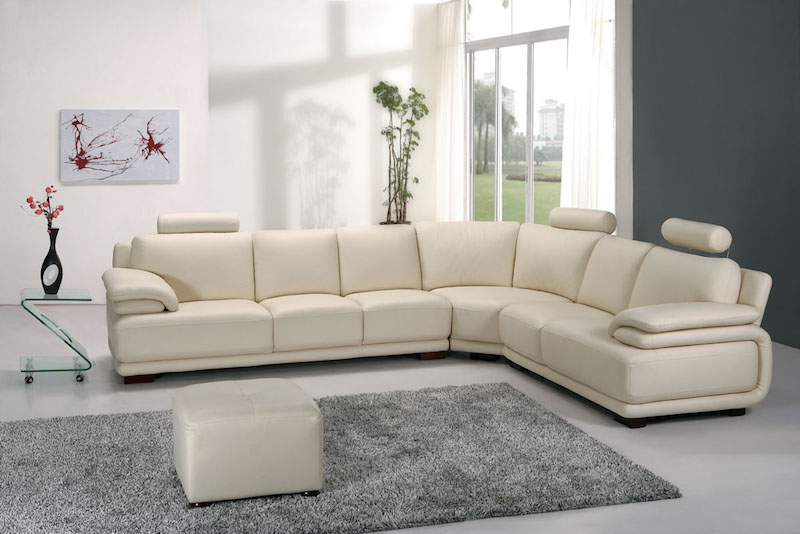 You can create more breathing space and make your room seem larger by placing the couch a few inches away from the wall. And in the case of a big room, the couches would be better off in the center of the room facing the windows or the fireplace. This will effectively create two distinct spaces within the room.
4. Position the Dining table under the overhead lights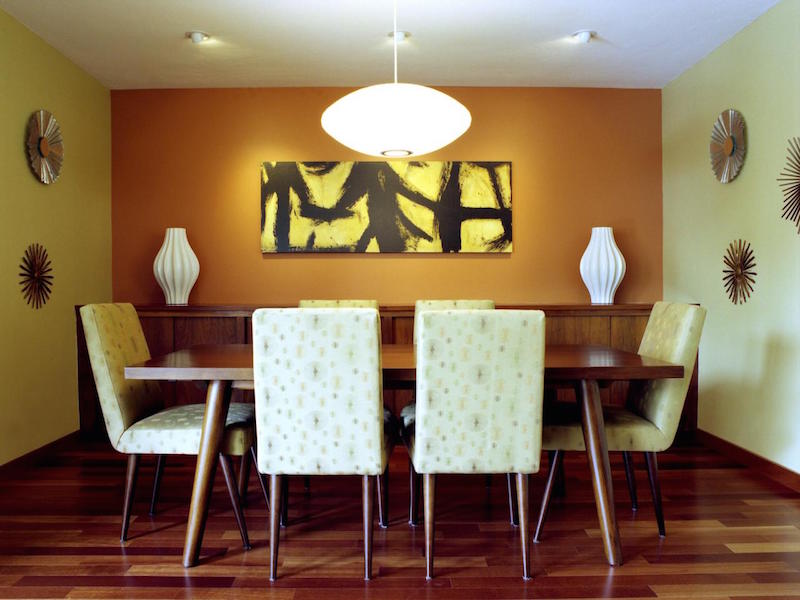 If you have a chandelier in your dining room, make sure to position the dining table directly below it. This will prevent your dining room from looking off-balance. What if your chandelier is off-balance? Don't fret, hook it up with the extra chain over your table.
5. Beds Are the Main Focus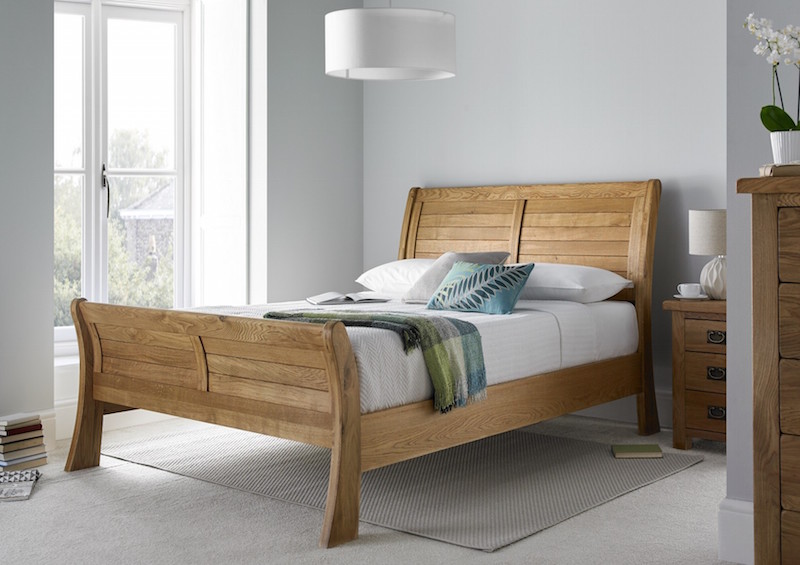 According to Valencich bed placement should acknowledge the room's focal point. Use an available corner nook to place your bed. But if your room has french doors it's best to place your bed opposite them. If a small room size is restricting your bed placing possibilities then the best option is to place the bed against the wall.
6. Dressers Are Not Stand-Alone Pieces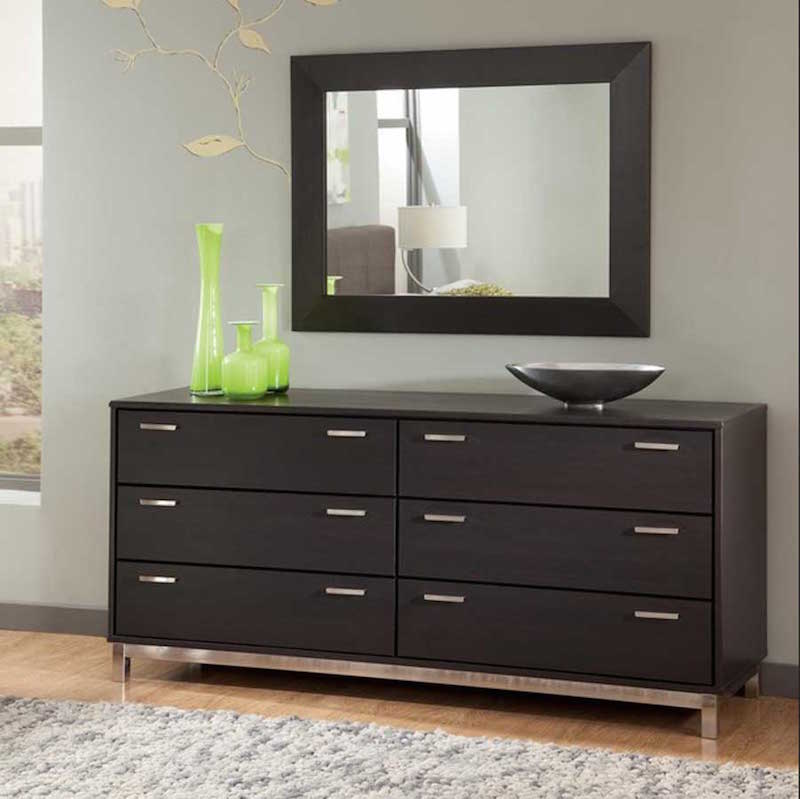 Don't leave your dresser all by its lonesome in your room's corner. They shine the most when propped up against the center of the wall.
7. The Higher the Curtains, the Better
With curtains, the higher they are the better. You can never go wrong when hanging your drapes from the ceiling to the floor. This makes the ceiling seem higher than it actually is. Don't make your curtains hang down in low spirits by hanging them low or by using short curtains. To make the window look wider you can hang the curtains one to two feet from where the casement ends.
8. Focus on Great Lighting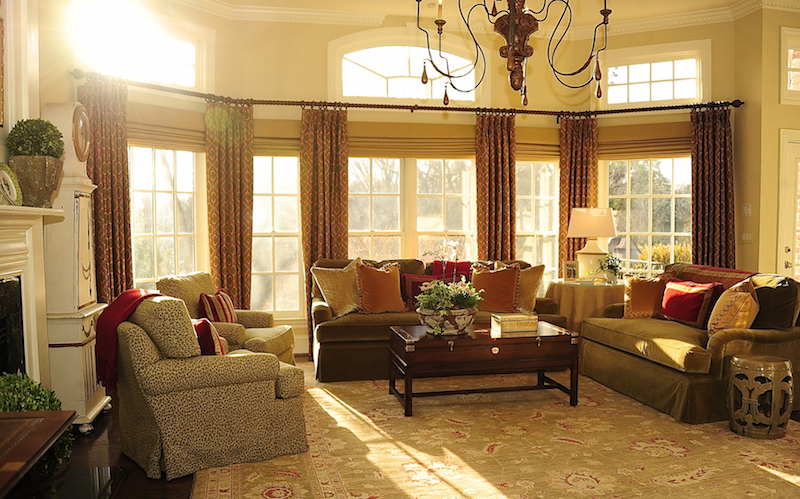 The difference that lighting can have on a Space is unbelievable. The correct lighting adds greatly to the ambiance of a space. With this triangle light strategy maximize the lighting in your room. For bedrooms, you can use this strategy by placing a chandelier in the middle of the room and placing two lamps on either side of the table. This makes sure that every bit of your room is equally lit up.
9. Coffee Tables Should Be Large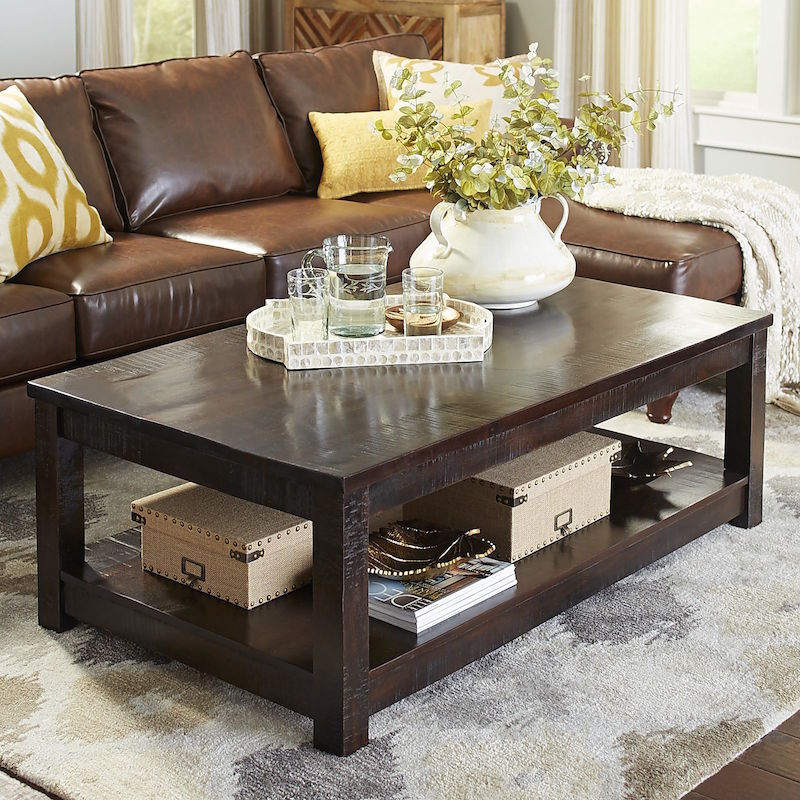 For coffee tables, the bigger they are, the better. If you can't afford to go big because of space constraints, then you could cut some width and add it in length. A large coffee table like a rug would alter the perception of a room. A big table not only adds to the aesthetics but also adds functionality. The expert opinion is to place coffee tables twelve to twenty-four inches from the couch.
10. Are televisions the main attraction?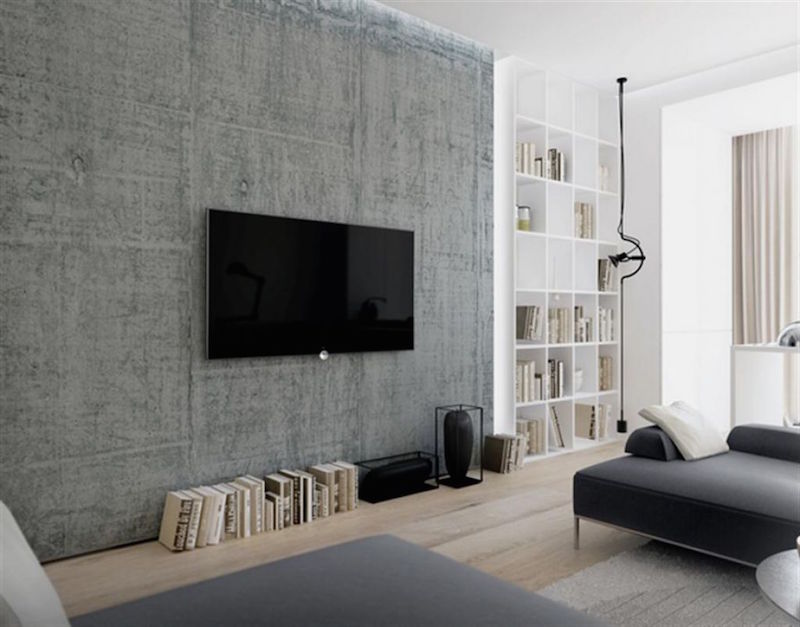 It is always best to let your TV hang on the wall, that way you will save considerable space. If you can't do that, then it is better to use the room's focal point as a reference. Instead of ignoring the main element in a room, it is wise to pair the primary elements together.

Want more decor hacks?  Check out this great video:

Can also read:
Buying New Furniture? Read This First!
Furniture Styling Tricks For A Small Living RoomDon't Have A Foyer? 5 Interior Design Tricks That Create One!How To Buy Wooden Furniture That Lasts