Interior Design, Painting & Decor
Top Bedroom Ceiling Designs in 2021 That You Need To Know
False ceiling designs are one-time investments that last for a lifetime of fashion. Here are the best ceiling design types that will make your bedroom vibe from royal to cosy.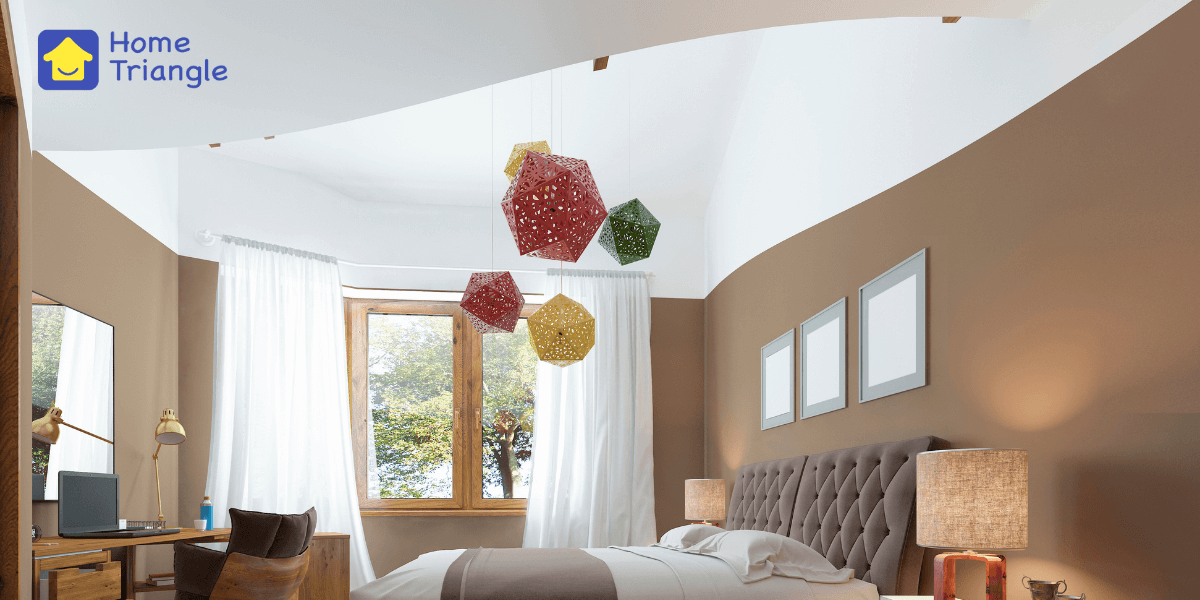 A modern bedroom false ceiling design is a new go-to trend that decides the vibes of your bedroom. With the combination of false ceiling design and recessed or LED lighting, a bedroom can look as royal as any opera theatre. Although a false ceiling is a new trend, it was created back in the 14th Century with Japan's first Blackfriars Theater in 1596. So if you have been finding a reason to get a false ceiling for a perfect Gangnam style in your bedroom, here is a list of false ceilings for a bedroom that can be perfect for your home.
Moreover, designing a bedroom goes beyond aesthetics, it's about creating a cozy and tranquil haven. Elements like ambient lighting, comfortable furniture, and well-integrated mosquito net solutions play a crucial role in establishing an environment that promotes restful sleep and overall well-being.
Top Designs
1) POP Handmade Royal Ceiling Design
One of the early forms of ceiling design that was introduced in Indian houses was the hand-carved Plaster of Paris ceiling design. This does not only give a minimalist look but also depicts a sense of Indian royalty. It has a long life span as you may know the royal palaces even after decades of use, remain intact from inside. If you are planning to give your house a vintage royal look then this is the right choice for you.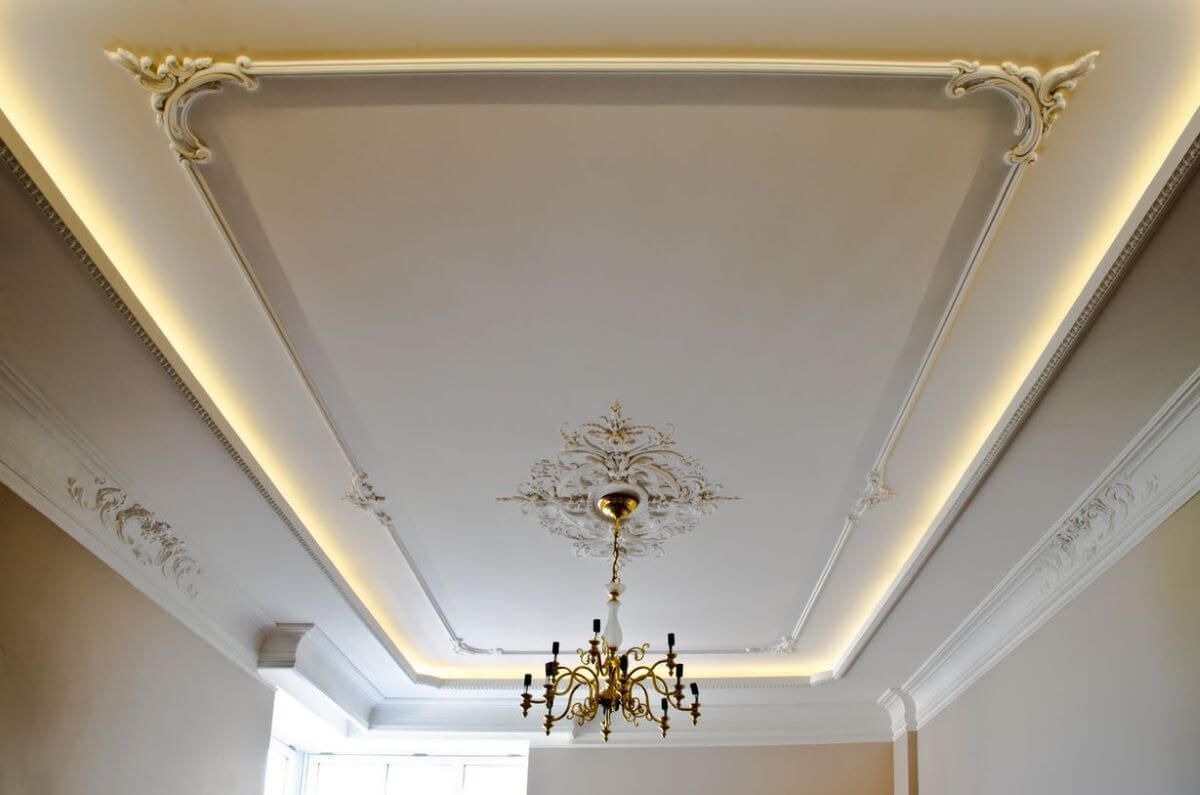 2) POP Modern False Ceiling Design
The most used POP false ceiling design is the protruded Plaster of Paris false ceiling. This design has ample styles with different cuttings and lighting options. Just like the vintage POP false ceiling, these ceiling designs never go out of fashion, they attract the eyes of any person and create a very chic designer aura in the bedroom. This is the most feasible design when it comes to the cost of the POP false ceiling.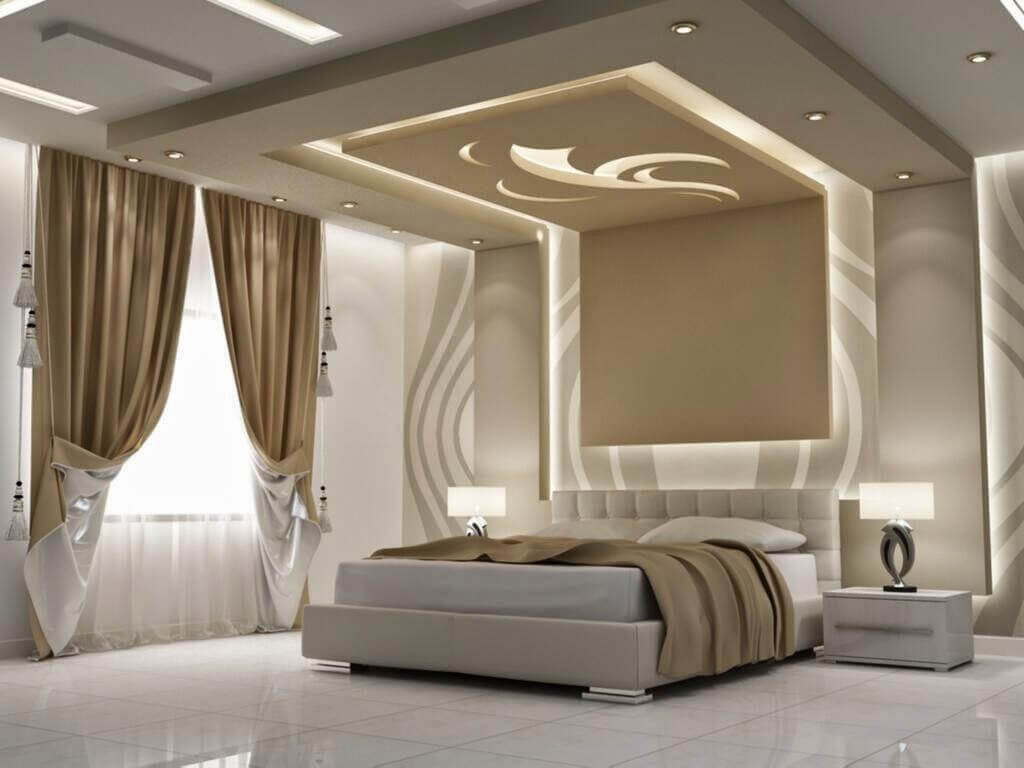 3) Wooden & POP false ceiling combination
Wooden beams bring countryside memories to any house so to stay connected to the root, many people install full wooden ceilings or a combination of that. This ceiling definitely keeps your eyes attracted but with that, they are a little high maintenance. They are best suited for cold places as they create a humid atmosphere inside the house.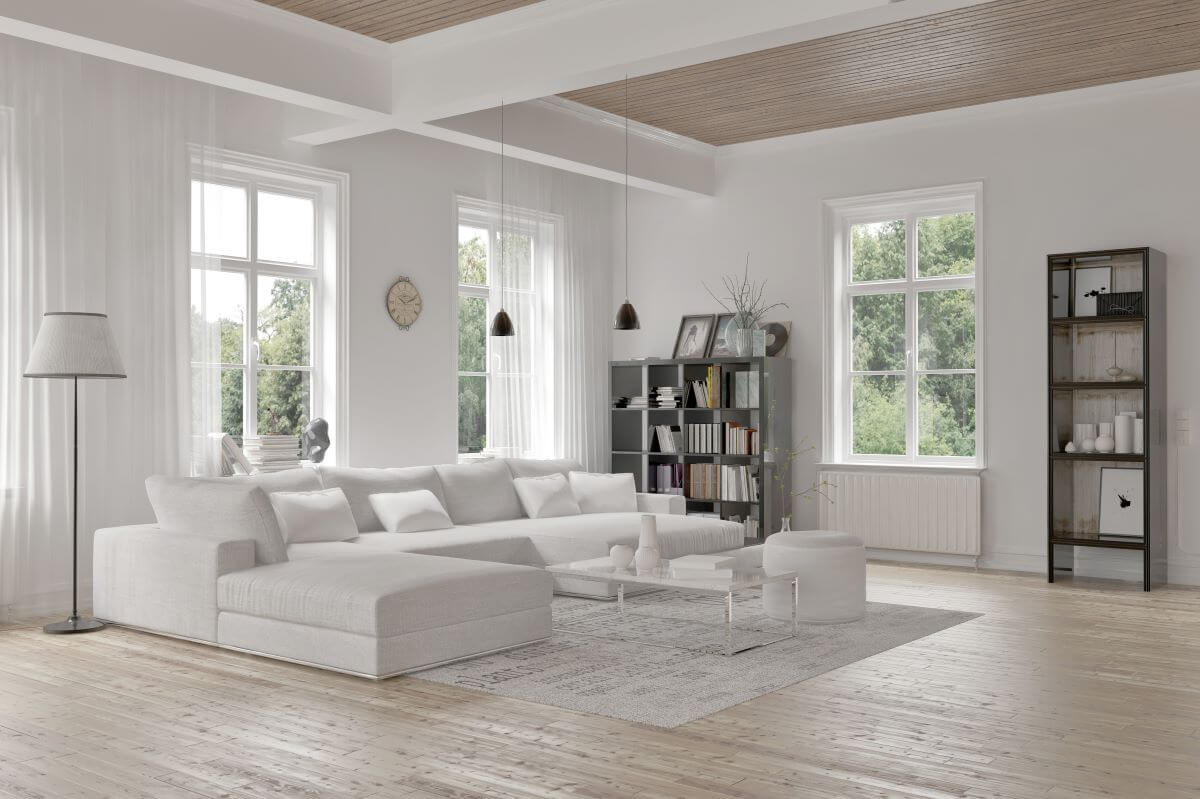 4) POP False Ceiling with recessed lights
The most common type of ceiling that any household has is the plain white POP ceiling with recessed lights naturally engraved in the ceiling. This is the most efficient ceiling because of its durability, low maintenance, reasonable costs, and minimalist attribution. If you are going for a minimalist approach for your bedroom then this is a must. Another benefit of POP false ceiling is that you can decorate it in your own style whenever you need a change.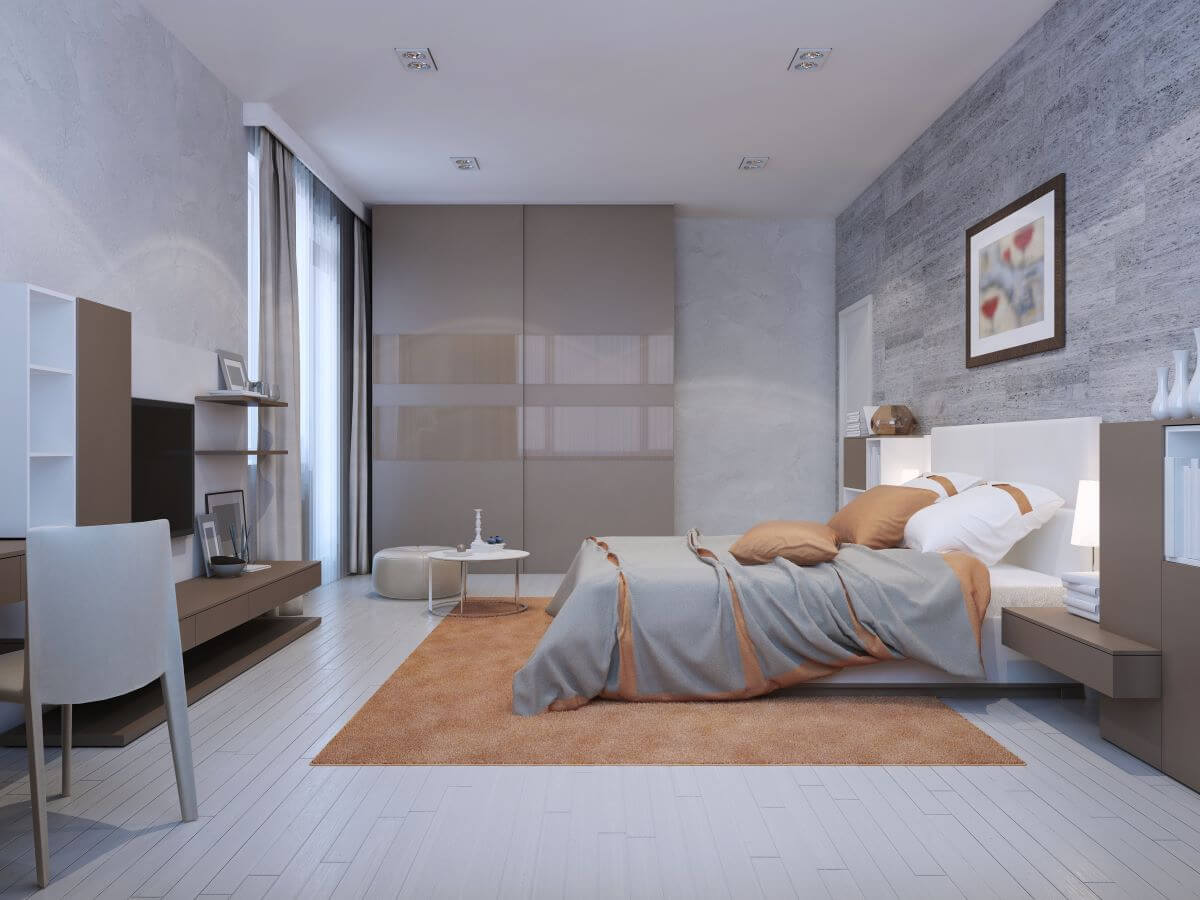 5) High Gypsum ceilings
Gypsum is a material used in false ceilings. They are board or planks of gypsum which give a chic look to any house. Gypsum ceilings are mostly high-level ceiling designs with very classy looks. They are long-lasting with proper care but also have long-term health issues because of excessive exposure to PVC.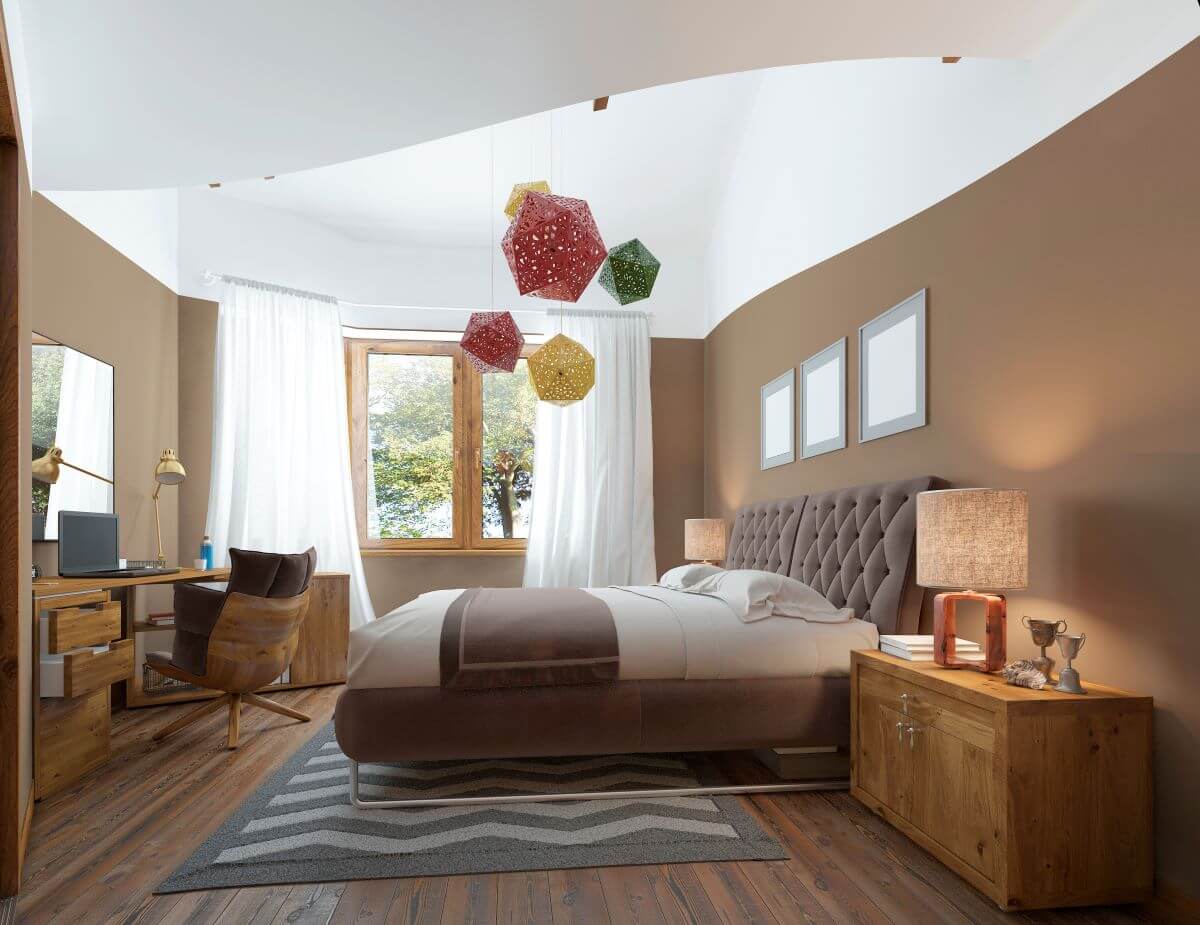 6) Concave POP false ceiling
As you might have noticed Plaster of Paris among all the other types of ceiling materials such as gypsum, wood, cloth, and mineral fibers, is one of the best choices. POP gives independence to the designer and opens more gates for creativity. One such common style is the concave POP false ceiling, which is inverted inside the surface with embedded LED lights under the false stature. As many benefits go with POP designs, this will also last for the longest period and time with easy maintenance.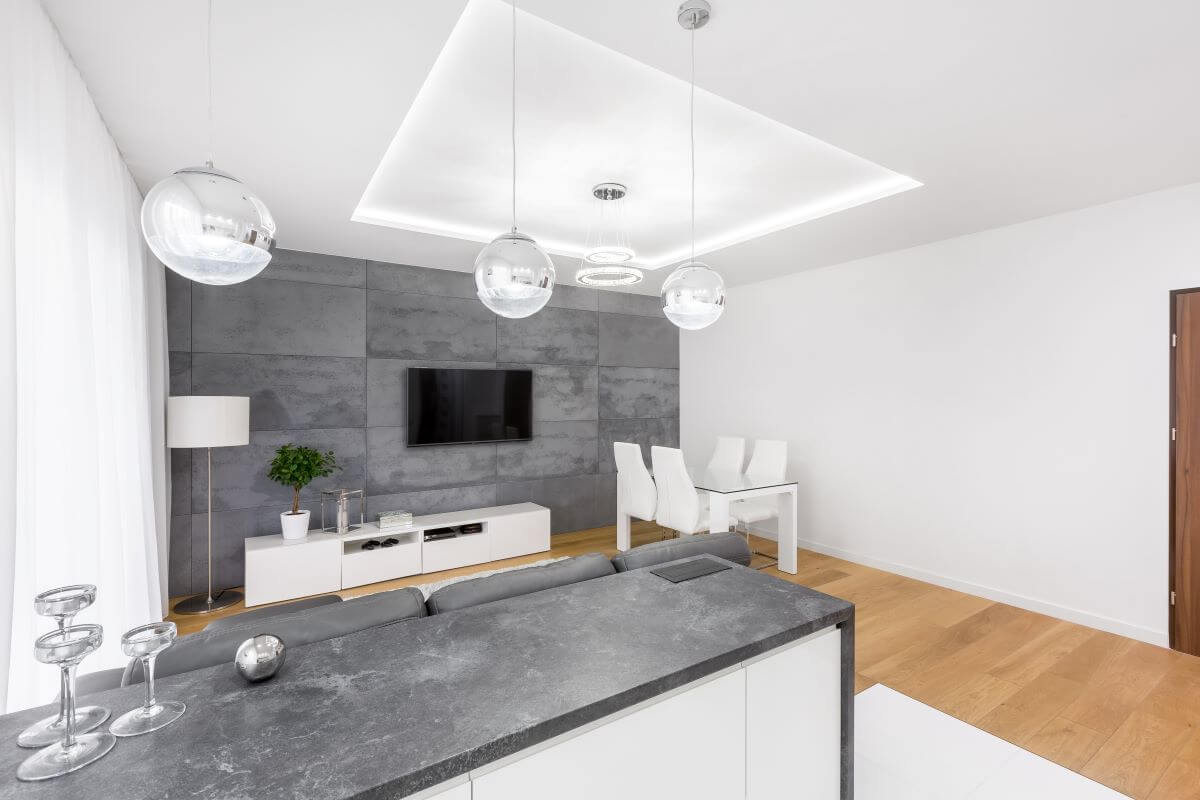 7) Combination of Concave and Protrude False Ceiling
What is better than including both styles of POP false ceiling levels? This combination is trending as it gives a symmetrical balance to your room. It creates a combination of two different looks, nicely portraying levels for a room with a fan or elevation on the floor. This ceiling again has some disadvantages as with low ceilings, H VAC or combination will not work well as they might hide the vastness of the room.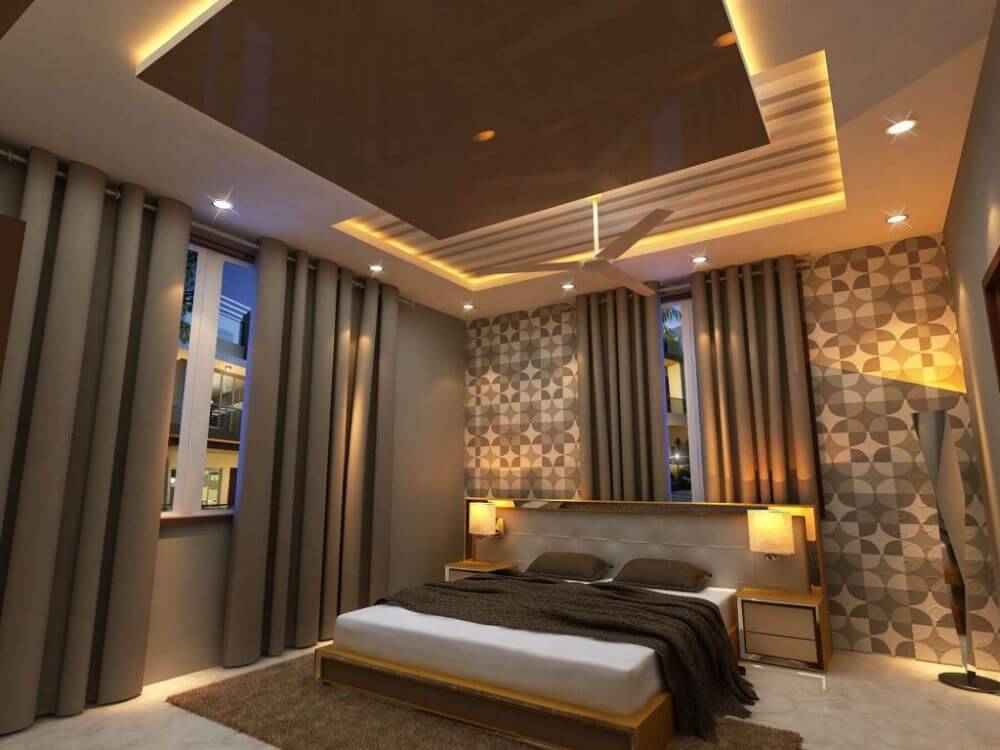 Footnote
Getting a ceiling accurate for your room is very difficult so HomeTriangle provides experienced and professional designers that can convert your house into a home.
Tell us in the comment section below, which design did you like the most.1