Nowadays, selecting a bathtub isn't as easy as it used to be. The decision is extremely difficult thanks to aspects such as budgetary concerns and all of the various materials that are available to choose from. However, making a careful decision is important, especially since you will be using the bathtub for a long time. There are a few questions that you should ask yourself, which include the following: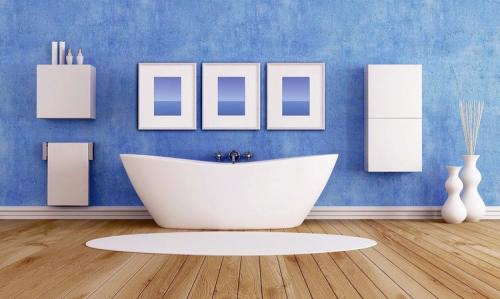 Are you completely renovating your bathroom or just replacing the bathtub?




How much total space do you have for your bathtub?




What is your total budget that you have for your bathtub?



If you will be doing a complete renovation of your entire bathroom, you will have more options available to you; however, if you are simply just replacing the bathtub but are still willing to perform some other minor renovations, you will still have a great many options available to you as well. You will be able to have a luxurious bathtub even if you have a limited amount of space available to you, as well as a limited budget.
Materials
There are five common materials that are used in the construction of bathtubs:
Cast iron

Cast polymer

Enameled steel

Fiberglass

Acrylic



Selecting a Bathtub
Generally, there are three different types of bathtubs that are available to choose from:
Built-in tubs, which are considered to be more standard since they are the most commonly used.
Free-standing tubs, which went out of style when built-ins became available, but were once the only type of bathtub available to purchase.
Spa/jacuzzi tubs, which contain whirlpool and massage jets and are much more luxurious. These are more built-in because of all of the plumbing that they contain.



There are also a few different variations of these bathtubs as well:
Drop-in tubs are installed below the floor level, which enables it to be a lot lower than a more traditional built-in tub.
A corner bathtub helps save space, as opposed to a more traditional rectangular bathtub.
A recessed bathtub that is built between one long wall and two short walls helps the space feel much more relaxing.



There are many different bathtubs to choose from; however, regardless of the one that you actually do choose, one big aspect that should play a role in your decision is ergonomics. A small-sized bathtub can even be comfortable as long as it's designed well. It's also important to consider ease of access, such as handrails and/or steps, especially if you need to utilize anything for anyone in your household who has special needs. Furthermore, you should also choose a bathtub that complements the overall color scheme of your bathroom itself.