Photography & Event Services
Things you must know about Event management (An easy guide)
Here's what you should know about event management and event planning before to step into it. An easy guide to all the basics.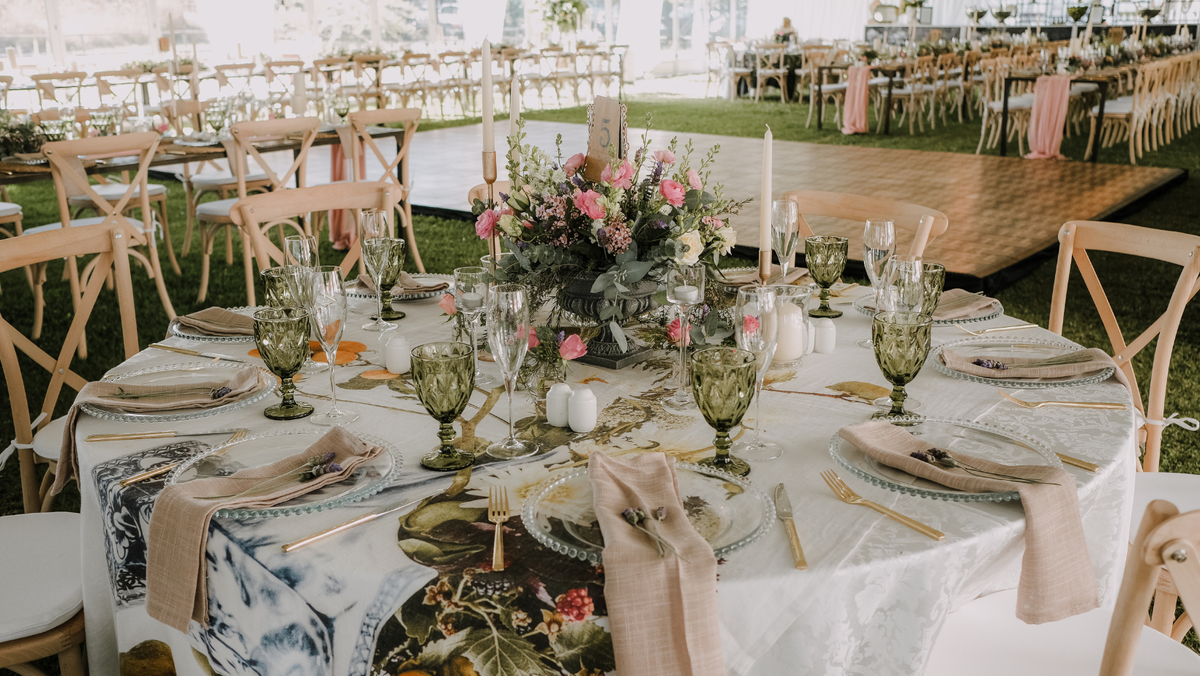 What is Event Management?
Event management is the root of making all your memories beautiful and memorable. Event planning outlines how an event will take place. It covers all aspects of an event: budgeting, location, marketing, experience, and more. Are you wondering what the basics are?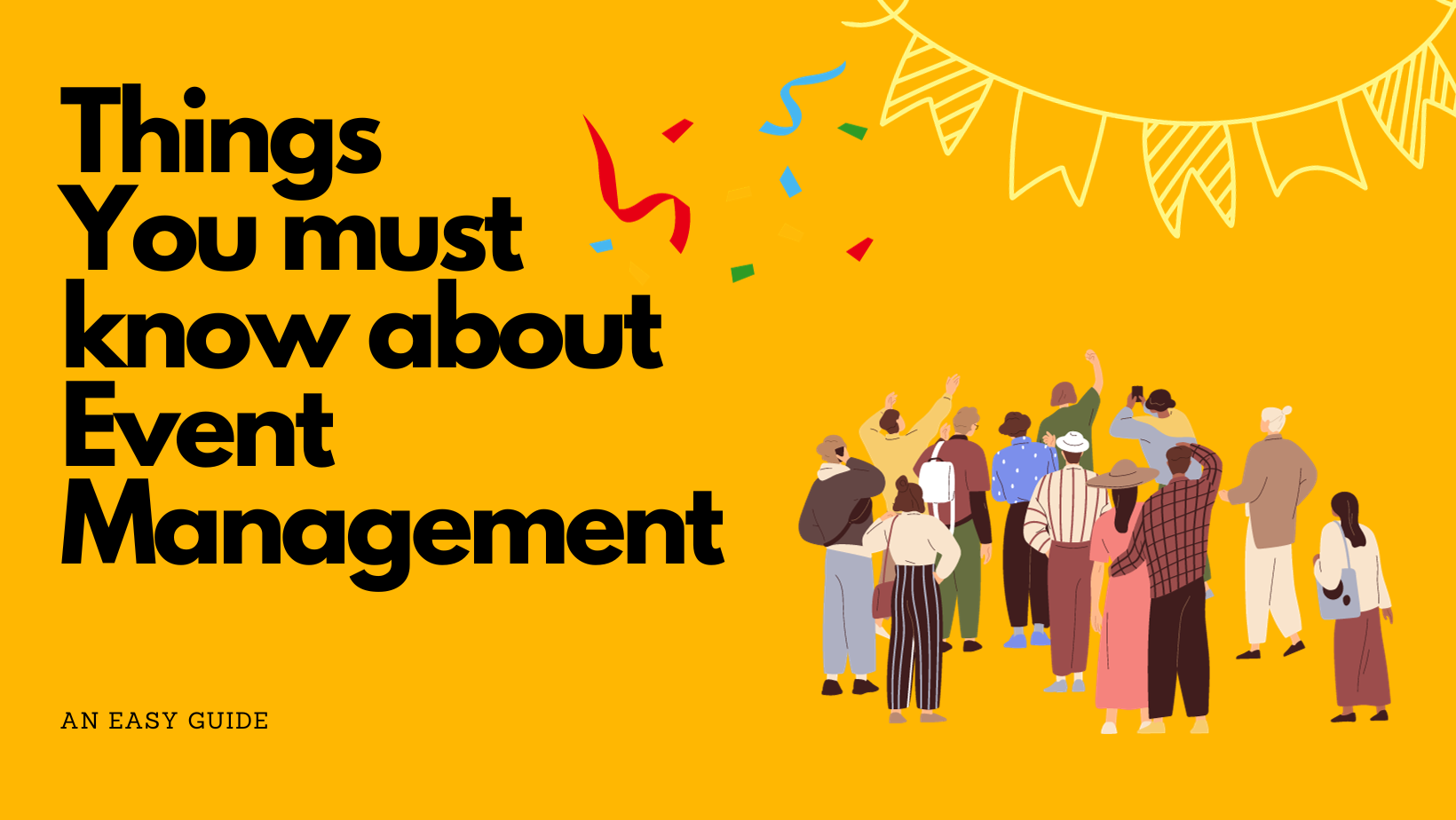 Here are some basics to know about the process of event management:
Create a goal and understand your client's needs:
The first step to successful event planning is to understand the client's needs and objectives. Sort out the categories and preferences accordingly. A timely update with the client in every step of your planning is required. Whether it is a festival or a wedding, plan the event accordingly.
Preparing a budget: Do you know how crucial budgeting is in event management? Event managers are responsible for preparing a proper budget according to the client's needs and objectives. This preparation requires skills in negotiation, efficient usage of resources, and financial knowledge.
Proper venue selection: Deciding on a venue is an essential step in event management. The main factors like location, budget, environment, and availability are crucial in venue selection. Make sure the clients feel at ease with every step of event planning.
Sourcing Logistics and Resources: A detailed chart of sources and scheduled timelines is the key to successful and organized management. It includes everything about budgeting, deadlines, decorations, and vendors. It is always good to plan a post-event management plan as well.
Vendor management: Event managers usually work with a group of vendors, but if you're new to this, no worries; there are various ways to get in touch with expert vendors through platforms. Vendors include decorators, caterers, photographers, and technicians. Trustworthy Vendors are vital for a better client experience.
Decorations and Design: The impression of the event management depends on how creatively the event managers can design and plan it. Whether a minimalist design or a colorful one, it should satisfy the client's vision and needs.
Marketing and Technology: Now that the modern world is all about digital, digital marketing and technology play a vital role in growing event management and planning. It involves posters, banners, and short videos posted to social media platforms to reach people digitally and globally. Creating these visual contents, particularly videos, needs special attention to details. For instance, adding subtitles to your videos can significantly enhance your viewer's experience and engagement. Using tools like the one offered by VEED, an automatic subtitle generator, makes this task so much easier ensuring 98.5% accuracy. Infuse accessibility in your social media videos by employing a video caption generator as well. With such tools at your disposal, you're not only thinking about reach, but also inclusivity and engagement.
Guest experience: The overall experience matters a lot to the long-term growth of the management. It includes warm hospitality, service, and entertainment. Make sure to make it enjoyable and memorable. Feel free to take feedback and work on it for a better guest experience. Prepare post-event management for sustainable event planning. Keep it eco-friendly, with less waste and proper sourcing.
Every event is unique and has its special memories and challenges. It includes creativity and skills to organize an engaging event that builds a good client experience. Feedback is crucial for event management to grow organically and spread globally.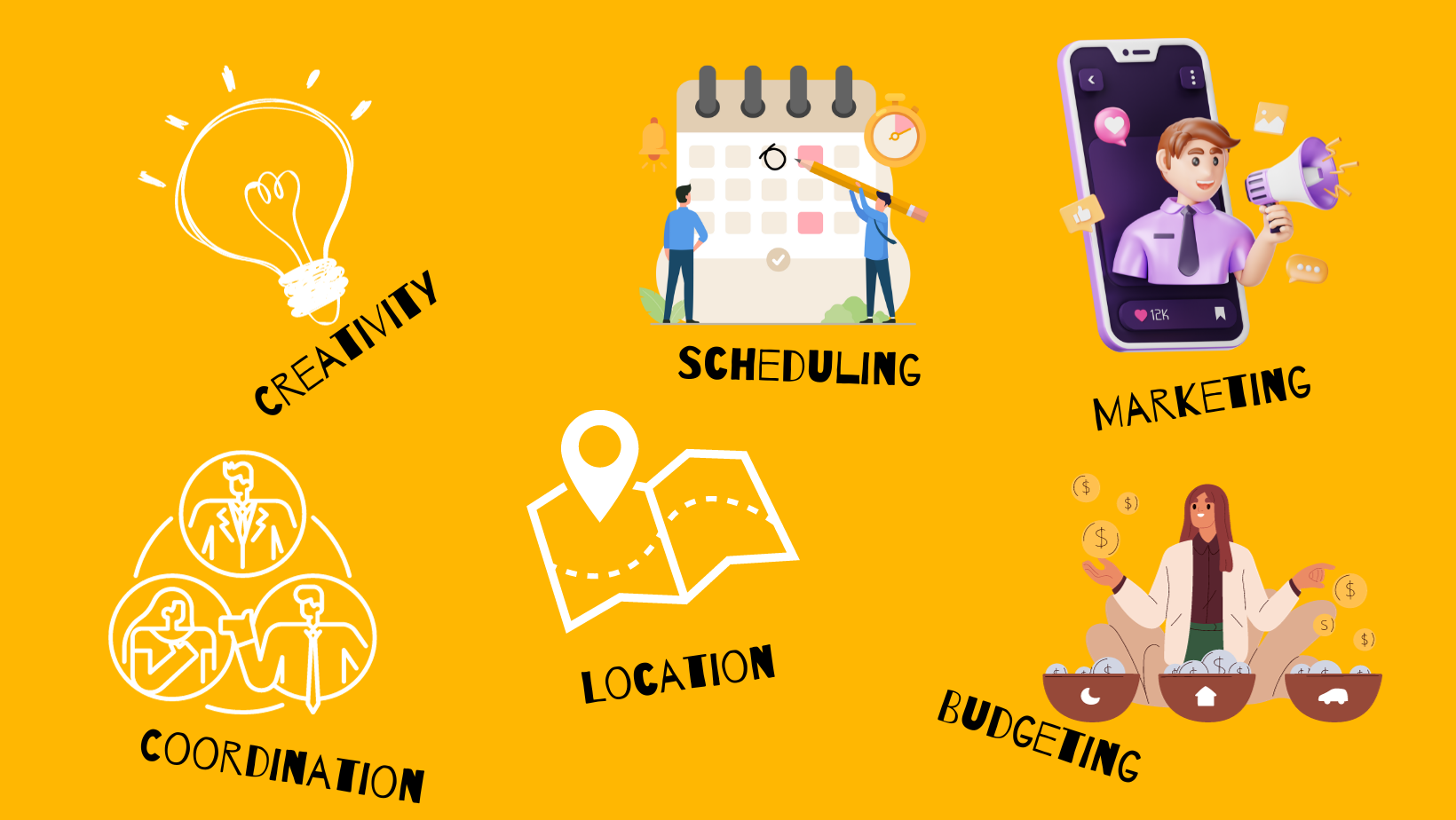 Let us now talk about the categories of events:
Corporate events: These are events organized by companies or organizations for various purposes, such as product launches, conferences, seminars, trade shows, and motivational events.
Social events: These include personal events such as weddings, birthdays, graduations, and reunions.
Leisure events: These are for entertainment purposes, such as concerts, festivals, sporting events, and fairs.
Cultural events: Cultural events include exhibitions, performances, and parades that represent heritage, culture, and art.
For all the varieties mentioned above, event management requires Concept, Coordination, Control, Culmination, and Closeout. These are the Five Cs of event management and event planning. The concept is understanding the goal and visualizing the plan for it. Coordination is communicating with the client and vendors according to the client's needs. Control and culmination are to organize according to the timeline and manage the theme to look presentable and attractive. Closeout refers to successfully wrapping up the event with positive outcomes and feedback for the long term.
Conclusion:
In short, Event management is a creative and responsible field of art, research, and challenges that builds a positive impact on people's lives and the unity of society.