DIY and Hacks
Things To Keep In Mind before organizing a Potluck Party
Planning a potluck party at your home? We have some tips to help you get the most out of it!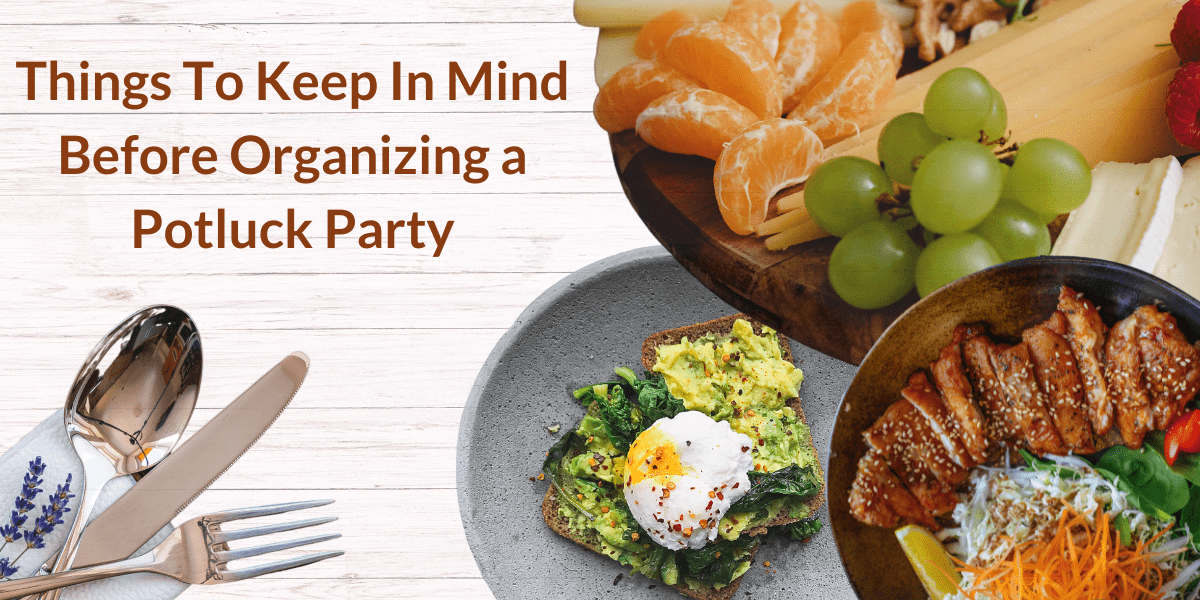 Potlucks are a fun way to bring people together, to share a meal, have a good time, and make memories. Gatherings like these are great opportunities for different communities to share their food habits and culture. Potlucks are a wonderful way to spend time with your guests and have a great meal.
Potluck feasts provide the benefits of coming together with your favorite people, a lower burden as a load of cooking and preparing food is shared, and a low cost, which is why people enjoy hosting potluck parties, and kitty parties, and dinner nights with their friends and family.
Such parties can be a fun event if you plan and organize them well, as such they give an equal opportunity for every guest to contribute, but if you lack planning and ideas, it can get chaotic.
Creating fun memories and a successful party isn't as hard as it seems!
Here are some tips for getting started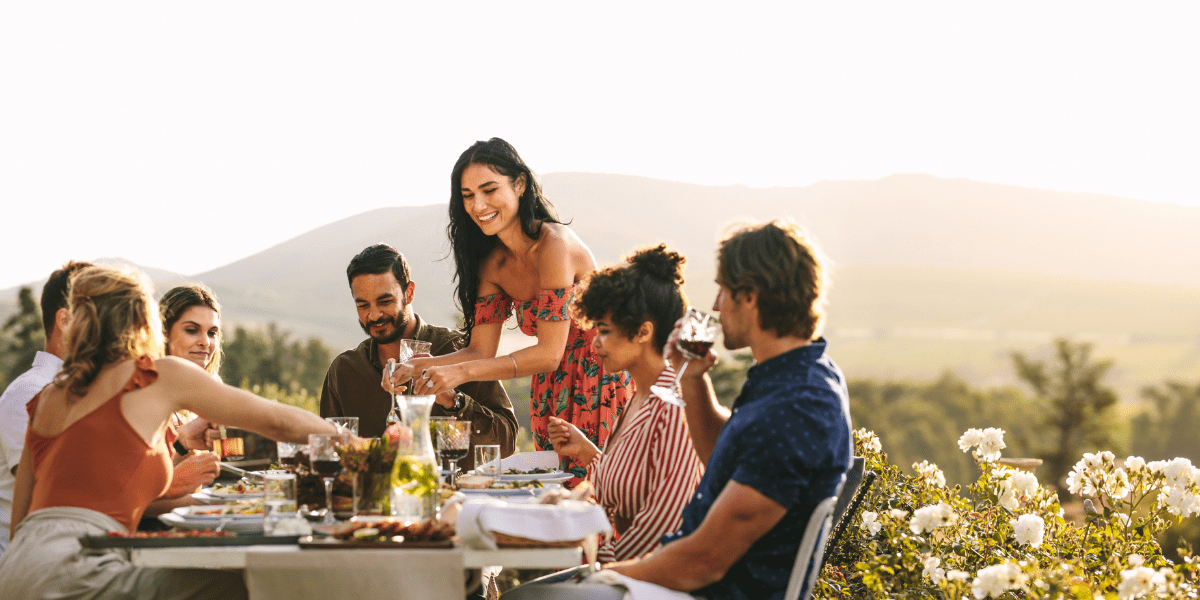 Know Your Guests:
The most essential and obvious tip as a host is to know your guests. Begin with making a guest list. Understand what kind of people you are inviting to the party, will it be an all-women kitty party, or will the couples and families be invited? Asking this question to yourself will help you narrow down your guest list and be specific about the guests attending your party.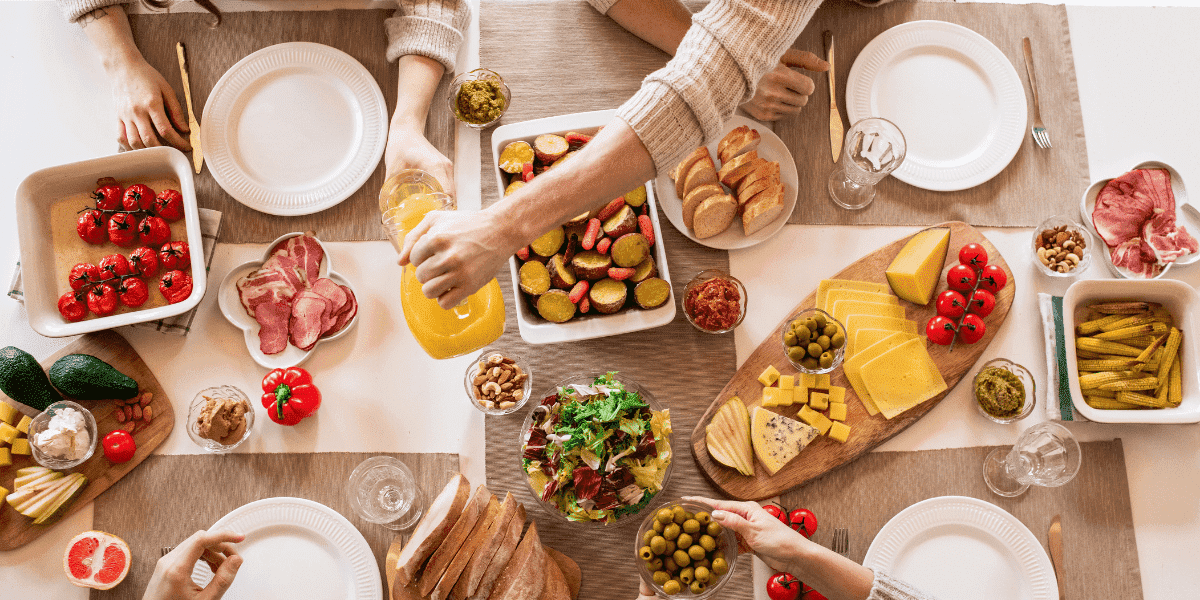 Give Your Food a Theme:
As soon as you set your guest list, the next step is to pick a theme for your menu. Be specific about an ingredient or cuisine you would like to arrange for the party, for example, you can ask your guests to prepare a Mexican cuisine using corn and avocados.
Such tasks will create an interesting challenge among guests to be creative with their cooking skills and experiment in their kitchen.
Allot The Dishes
After the food is themed, the next step is to focus on who brings what. This is to make sure you're aware of the dishes that each group or individual is bringing along with them in the party and this makes it easier to know that the dishes are not being repeated. Also, consider the idea of including disposable dinnerware sets with colors to match your party's theme and save yourself from cleaning the dishes. It will look more organized on your table and the guests will get to enjoy different types of food as we all know that food is the most integral part of any party.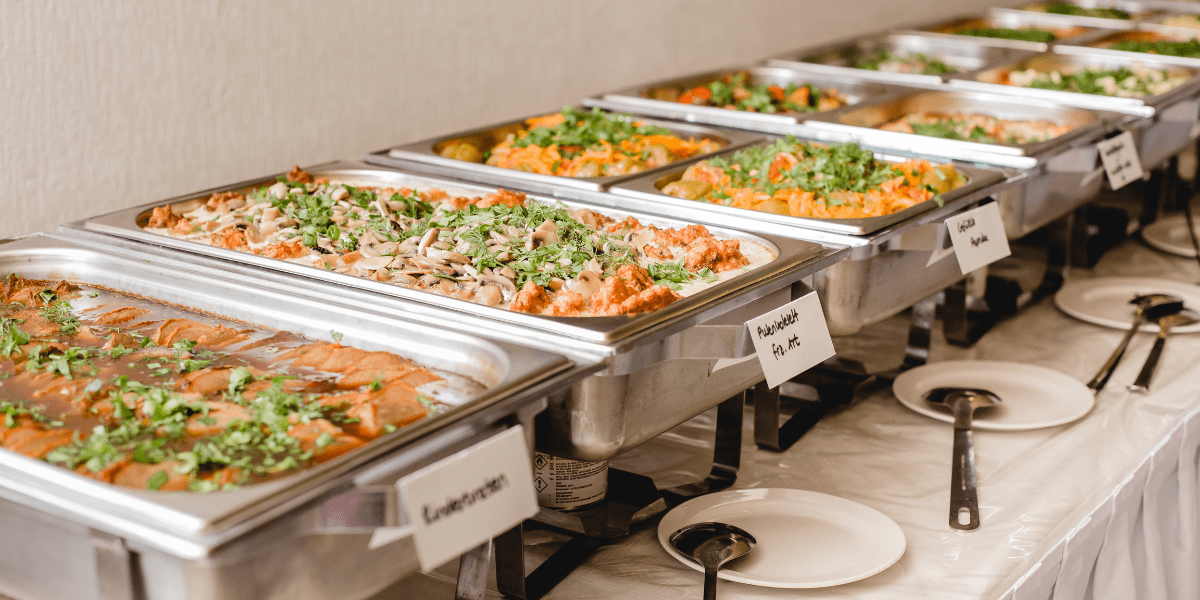 Name Your Dishes:
It is a good idea to name the dishes so your guests will know exactly what they are eating, as they will be aware of dietary restrictions or allergies if they have any.
Bite-Sized Meals:
Select such recipes that will give your guests easy bite portions, like cheeseballs, tikkis, cutlets, and sandwiches. The benefits of serving your guests in bite-sized portions are that it makes easy for your guests to pick up exactly what they want, which prevents food from being wasted while making it easier for you and your guest to carry and serve.
Bring The Serving Essentials
As a host, don't take all the burden, the concept of potluck is sharing. Sharing is not just about food but also all other necessary things that are needed at the party, like the eating materials - plates, glasses, spoons, bottles, etc.
Note: Try to replace plastic serving equipment with paper made, so that you're trying your bit to protect the environment.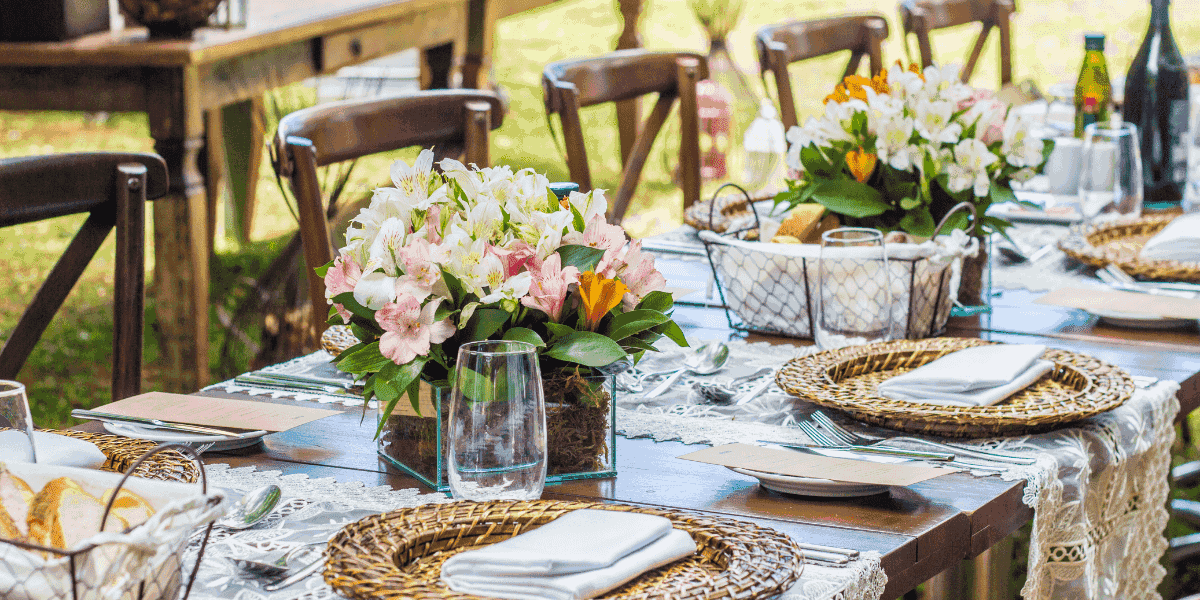 Pay Attention To The Decoration:
Let's move on to the most exciting part of any party: "Decorations". Pay attention to the decoration, decide on a theme, and dress according to it. Don't overdo the decorations, keep them subtle and minimalist. Add flowers, arrange and plate all your dishes on a beautiful table. Have a game counter if you'd like to entertain your guests. Keep it simple and elegant as your guests should enjoy the minimalist vibe.
Tip: Ways to use flowers for decorations
Two Simple Food Recipes to Add to Your Potluck Menu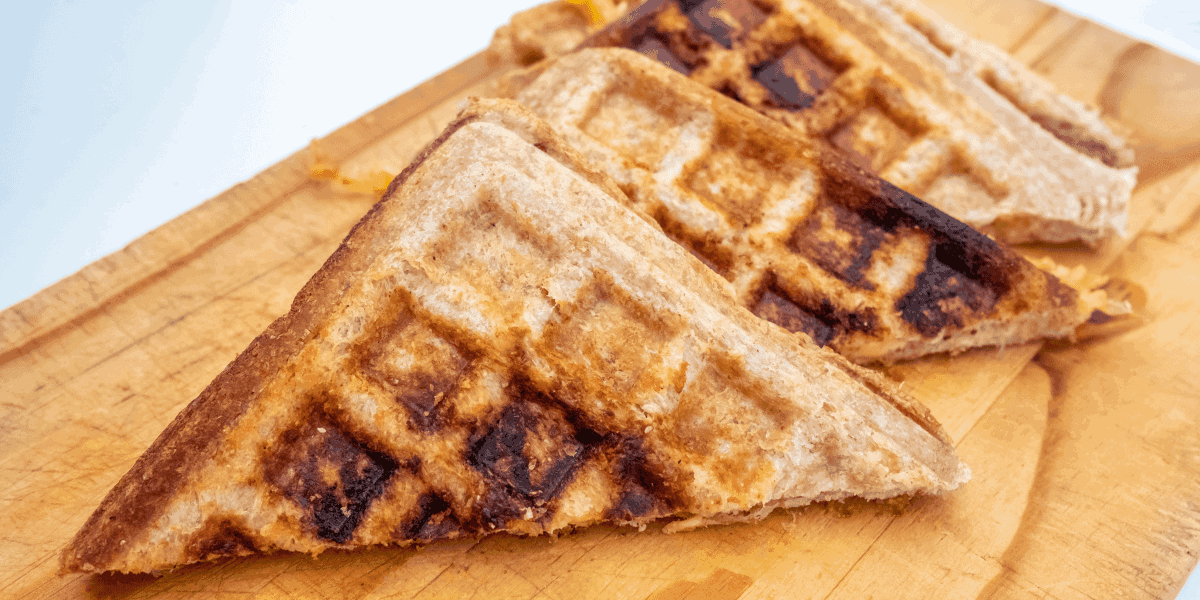 Paneer Bhurji Sandwich:
In addition to being a great source of protein and calcium, paneer sandwiches can be made for any party, be it a potluck, kitty party, or even an office party.
To Make Paneer Sandwich:
Finely chop the onion and tomatoes
Take a pan, heat the oil to which add cumin seeds and allow it to crackle
Next, add the finely chopped onion and tomatoes, add salt, and saute until it turns mushy
After which, add spices like chilli powder, garam masala, and kasuri methi (optional) and mix well
Add crumbled paneer to this mix, stir it well
Add this paneer bhurji mix to the bread and grill them
Your paneer bhurji sandwich is ready to make your guests say yum at your party!
Chicken Salad: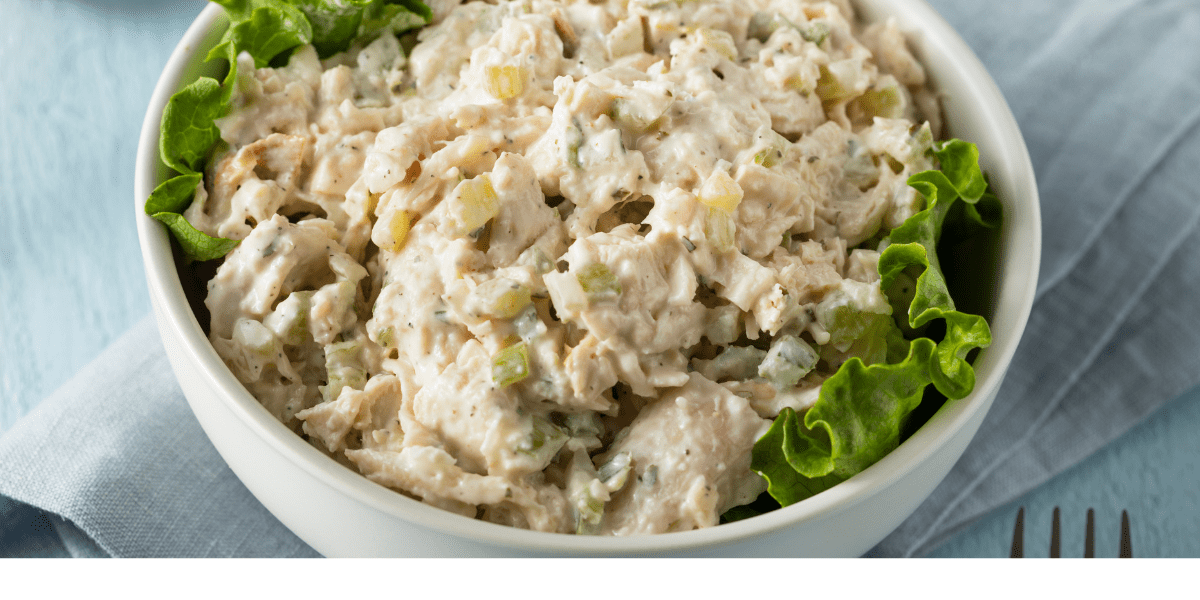 You can easily include chicken salad on your menu, it's packed with nutrients, making it a healthy choice for both adults and children.
To Make Chicken Salad:
Begin with shredding the boiled chicken in a bowl.
Add finely Chopped onion, tomatoes, cucumber, colored bell pepper, green lettuce leaves, and broccoli to the bowl
Add salt, pepper, mayonnaise, and grated cheese to the salad and mix well. Voila, your salad is ready to be served.
These tips and food recipes will help you organize a fun potluck party and create a memorable meal for your guests.
If you feel organizing events like these parties for huge communities is a bit of a task then let hometriangle services manage them for you, as we are soon coming up with event management services to get the burden off you.