Interior Design, Painting & Decor
Outdoor Living: Inspiring Ideas to Transform Your Home's Exterior Into a Relaxing Oasis
Discover how to transform your outdoor space into a tranquil oasis. This blog offers tips on landscaping, patio arrangements, and more!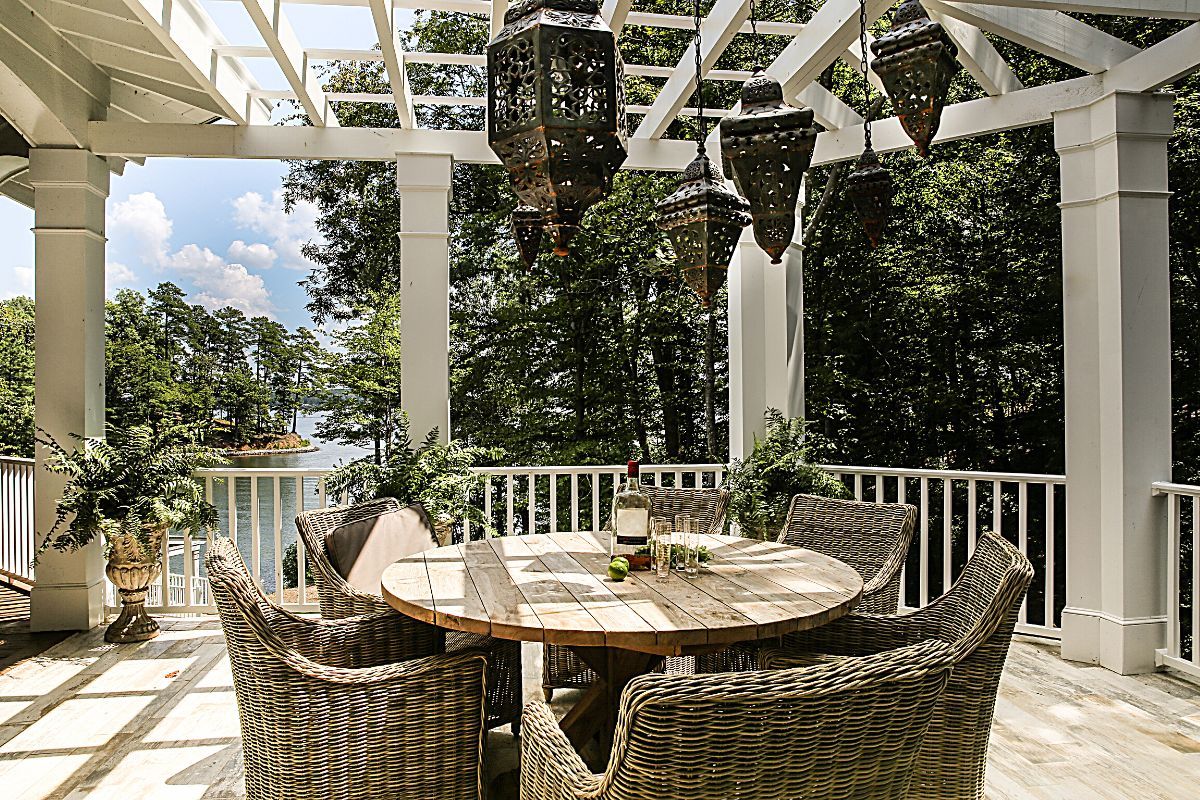 Looking for ways to make your home's exterior more inviting? With the right outdoor living ideas, you can transform your outdoor space into a tranquil oasis that is perfect for relaxing and entertaining. From landscaping and patio arrangements to fire pits and gazebos, this blog post will provide you with inspiring tips on how to unleash your creativity in order to create a breathtakingly beautiful backyard getaway.
Read on for creative design possibilities and must-have elements when it comes to outdoor living!
Invest in awnings or pergolas

These structures provide shade from the harsh sun, which can make your outdoor area more comfortable and inviting. Awnings come in a variety of colors, styles, and sizes to choose from. If you're looking for a more permanent option, consider building a wooden pergola as an attractive solution that will tie in well with other existing elements in your outdoor space.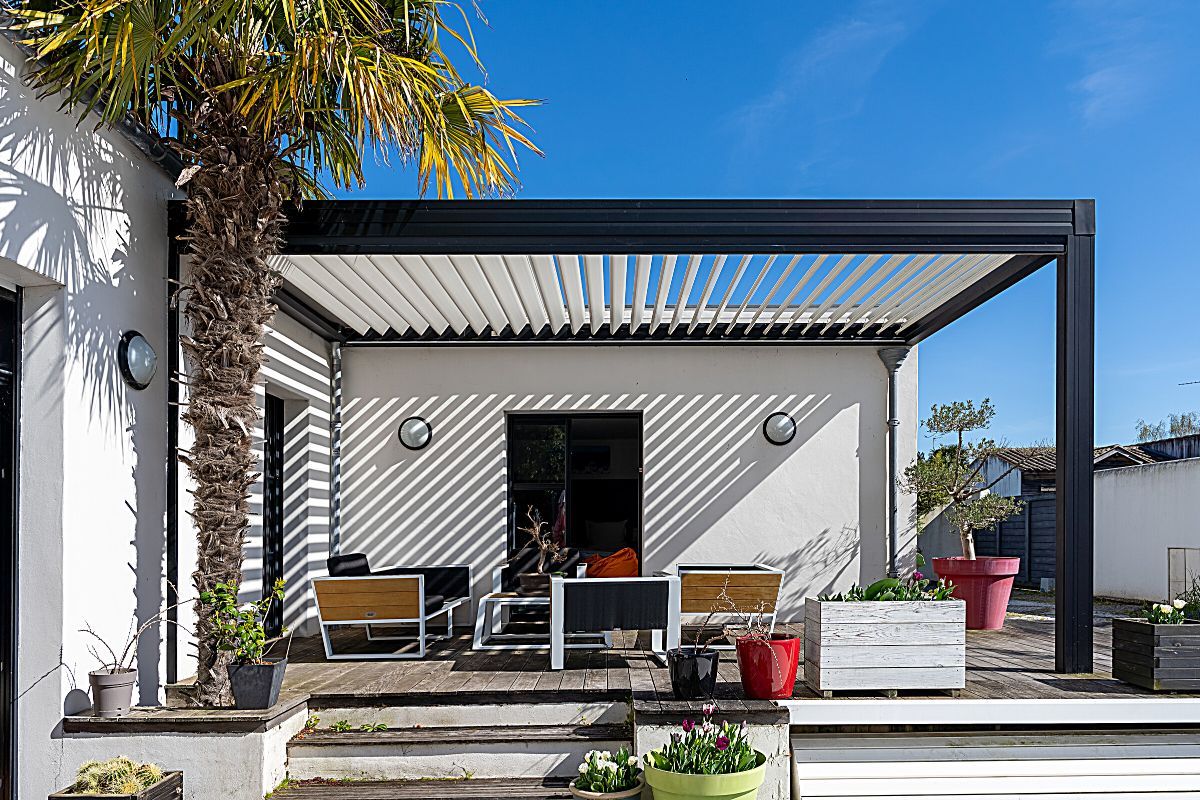 You can find awnings in Philadelphia or any other state by searching online. Make sure to do your research and read reviews from customers before making a purchase.
Make the most of your outdoor space with a modern deck or patio
The great outdoors always has a way of making us feel more alive. And what better way to enjoy its wonders than by creating your own outdoor oasis? A modern deck or patio is a great way to add an element of sophistication and tranquility to your home. It's a perfect spot for entertaining guests, lounging with family, or finding your inner peace. But don't think that creating an outdoor space will require a major overhaul.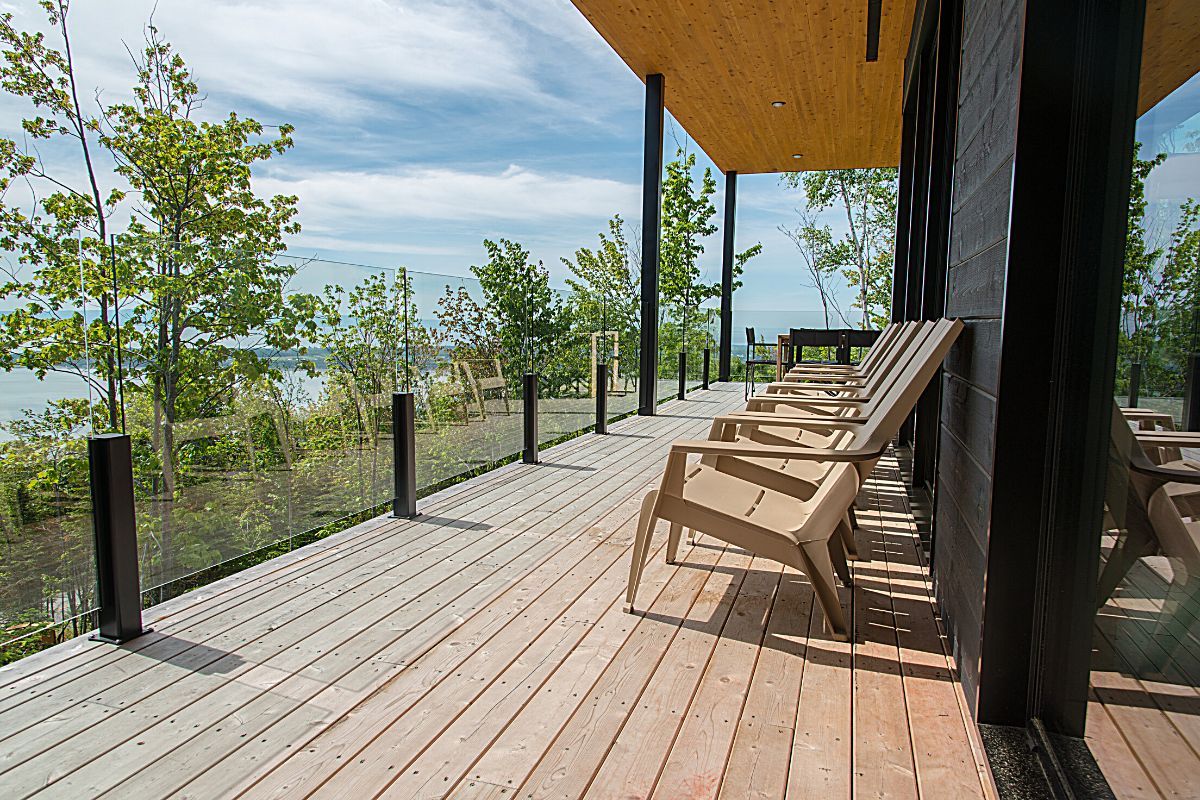 With a little creativity and the right design, you can revamp your backyard into a chic, contemporary haven. So, let's make the most of your outdoor space with a modern deck or patio and let Mother Nature do the rest!
Incorporate natural elements such as potted plants, rocks, and wood into your design
Bringing the beauty of nature into your outdoor area is a great way to add life and texture. Try using potted plants, rocks, wood, or other natural materials in your design. This will create an inviting atmosphere that will allow you to escape the hustle and bustle of everyday life.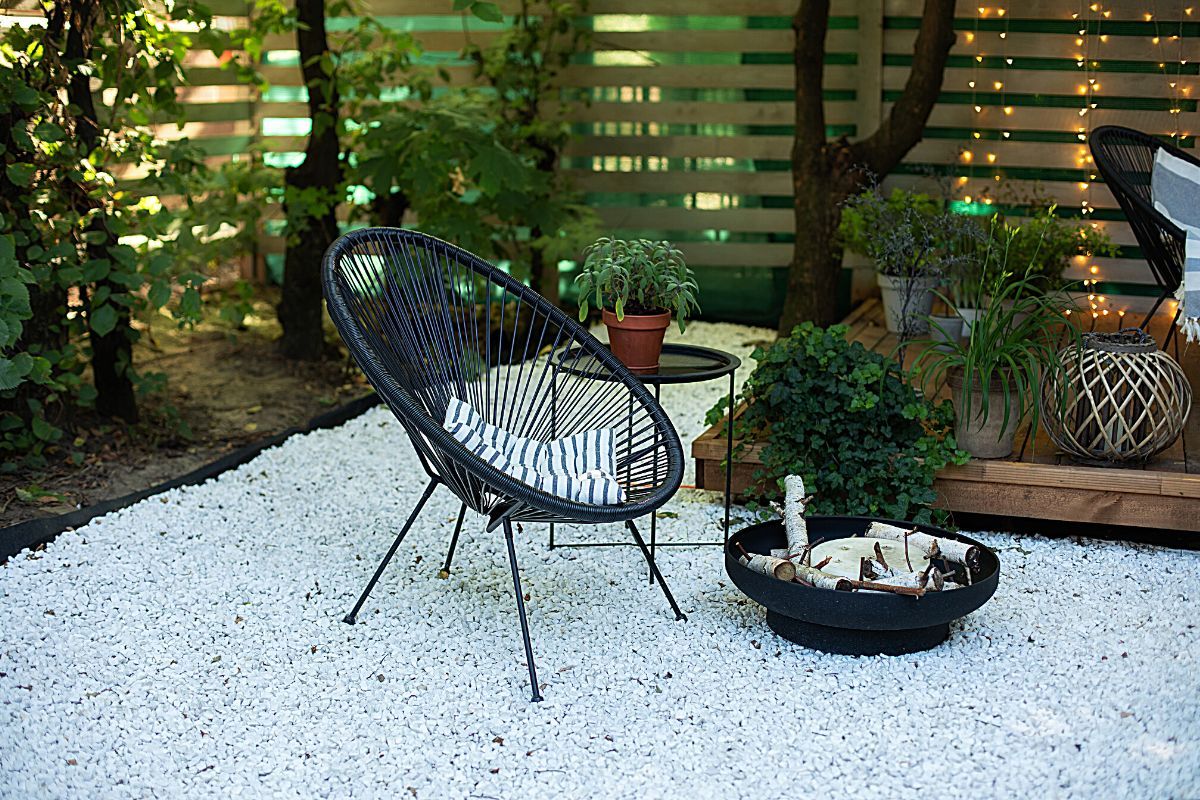 Incorporating these elements also gives you the opportunity to play around with different shapes and colors, adding depth and interest to your outdoor living space. It's a great way to express yourself and your personal style in the comfort of your own home.
Hang up some string lights to create an inviting atmosphere
Picture yourself sitting in your backyard on a warm summer night. You've got a comfortable chair, a cold drink, and good company. But something's missing. The atmosphere just isn't quite right. That's where string lights come in. By hanging up some twinkling lights, you instantly create a warm and inviting ambiance. Whether you're throwing a party or just lounging solo, there's something magical about the soft glow of string lights. They add a touch of whimsy and romance to any outdoor space.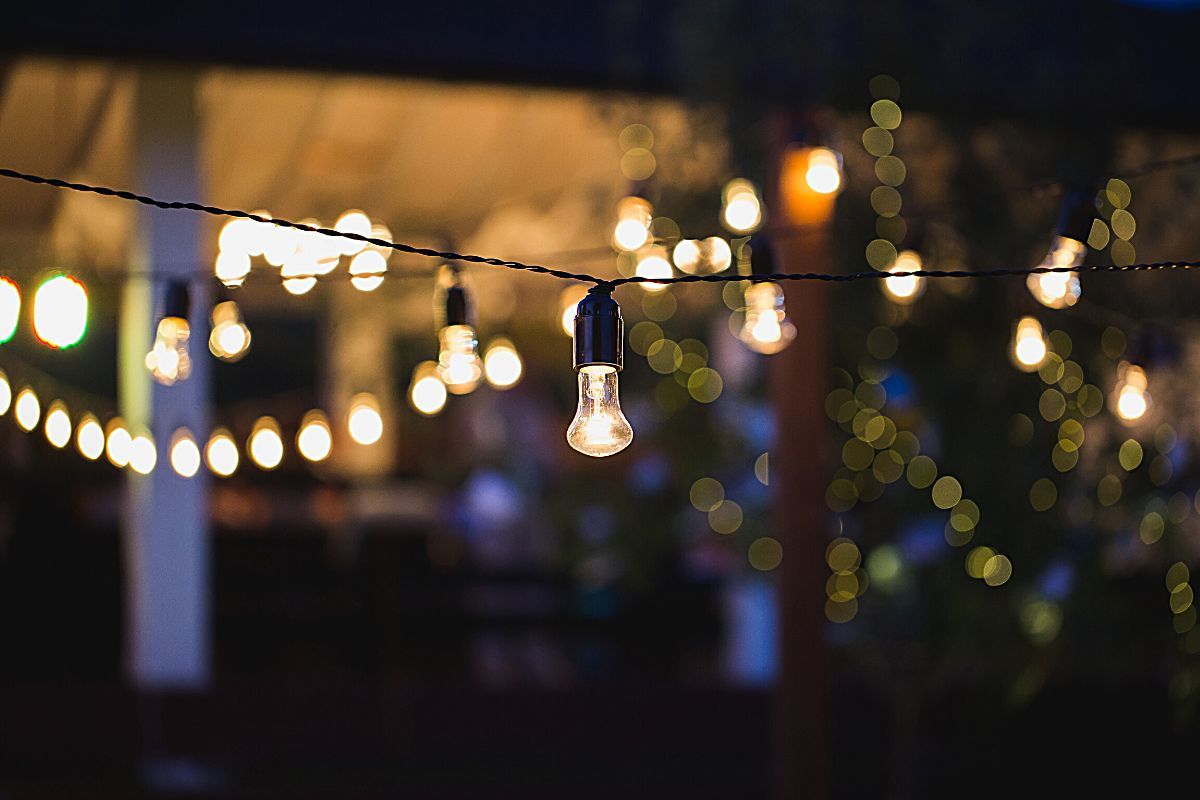 So the next time you're outside and looking to set the mood, grab some string lights and get ready to transform your backyard into a dreamy oasis.
Turn your backyard into a relaxing retreat with comfortable seating and a firepit
Transforming your backyard into a peaceful escape from the hustle and bustle of everyday life is easier than you may think. With some comfortable seating and a fire pit, you can create a serene atmosphere that will leave you feeling refreshed and rejuvenated. Imagine lounging on a cozy outdoor sofa with a warm blanket wrapped around you as you listen to the crackle of the fire and gaze up at the stars.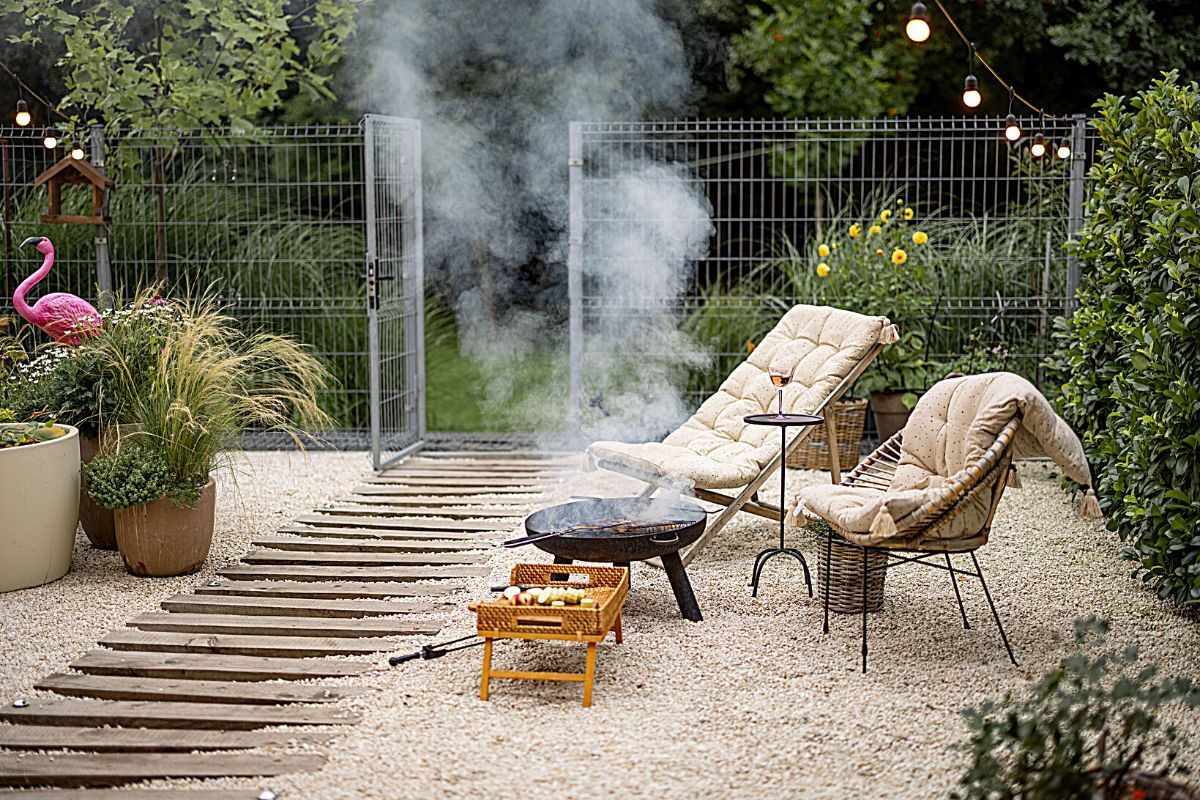 It's an experience that can be enjoyed year-round and is perfect for unwinding after a long day at work or entertaining guests on a cool summer evening. Don't wait to create your own backyard oasis and start enjoying the tranquility today.
Repurpose old furniture to create unique pieces for your garden or yard
There's nothing quite like adding a touch of personality to your outdoor space, and what better way to do so than by repurposing old furniture into beautiful and unique pieces for your garden or yard? Whether you have an old bench, a weathered table, or a forgotten dresser, with a bit of creativity and some elbow grease, you can transform these items into garden and yard decorations that are truly one-of-a-kind. Imagine a quirky bookcase repurposed as a succulent planter, a rusted table transformed into a colorful mosaic, or an old ladder turned into a stunning vertical garden.
The possibilities are endless and the end results are sure to impress! Not only will you be doing your bit for the environment by recycling old items, but you'll also be turning something ordinary into a delightful addition to your outdoor space.
Invest in a gazebo for added shade and privacy
Looking for ways to enhance your outdoor living space? Consider investing in a gazebo to add both shade and privacy. These structures not only deliver functional benefits but also offer aesthetic value to your backyard. A gazebo can serve as a beautiful focal point, creating a relaxed and sun-safe area for entertaining guests or just to unwind. Its enclosed walls create an even greater sense of privacy and seclusion, ideal for a cozy reading nook or intimate dinner party. With a range of sizes, materials, and styles available, the options for customization are endless. So why not introduce a stylish new element to your outdoor landscape with a gazebo? The investment is sure to be worthwhile!
With all the creative and stylish design options available, transforming your outdoor space into an inviting retreat can be achieved. Taking the steps to create a modern deck or patio, adding natural elements for more texture, highlighting the area with string lights or a firepit, and repurposing old furniture goes a long way in creating the perfect backyard oasis. Taking it one step further and investing in an outdoor pergola or gazebo will provide much-needed shade and privacy.
Create your dream outdoor sanctuary where you can enjoy spending time with family and friends or simply relaxing as you appreciate nature's beauty.