Interior Design, Painting & Decor
A Quick Guide To Designing A Luxurious Outdoor Living Space
In this article, we're sharing tips on designing a luxurious outdoor living space that rivals that of chic boutique inns and vacation hotels. Read on!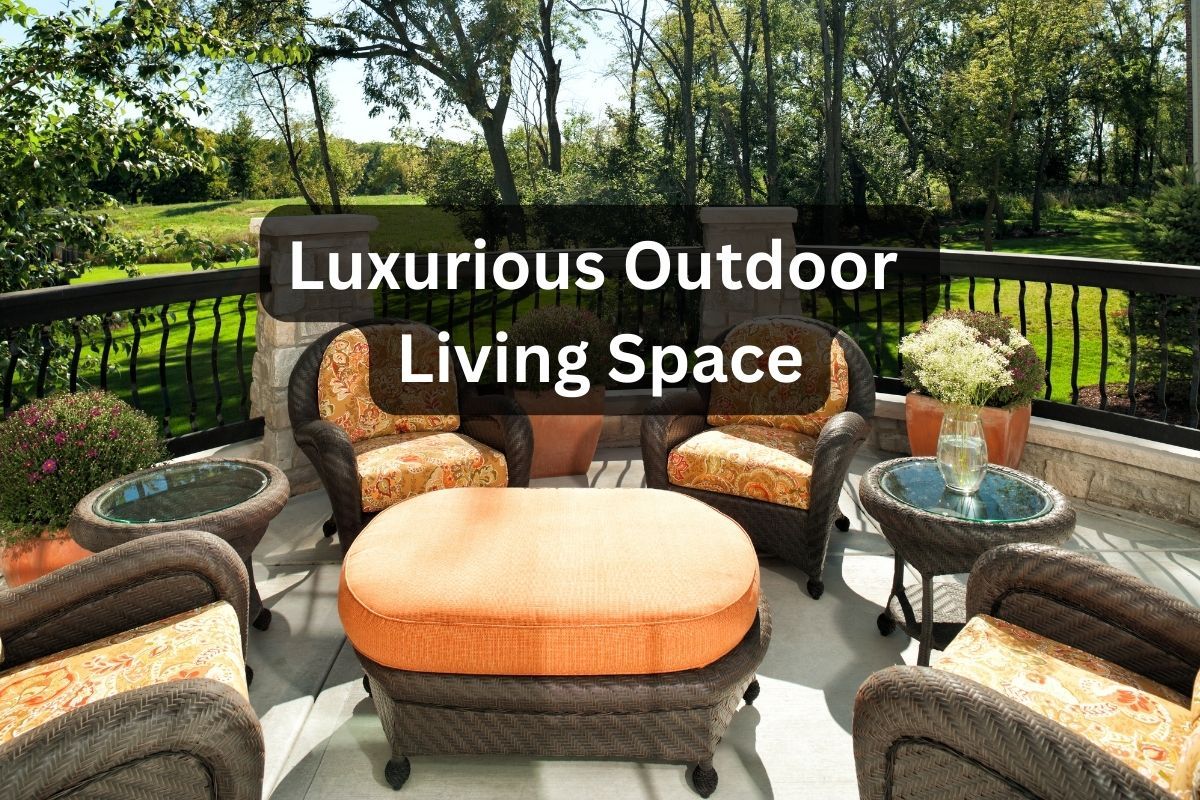 Imagine this: You're lounging in a luxe outdoor area, sitting comfortably with an exquisite glass of wine and nibbling on cheese and crackers. You're savoring a peaceful moment or engaged in an intimate conversation with your partner. No stress, no worry.
Are you in a luxurious vacation hotel? Maybe. But you can also have this at home if you only know how to create an elegant outdoor living space. Whether you have a small patio or a large backyard to work with, there's a variety of things you can do to design and create a unique, opulent lounging space right outside your front door.
Tips
In this article, we're sharing tips on designing a luxurious outdoor living space that rivals that of chic boutique inns and vacation hotels. Read on!
1. Have A Plan
As with any home improvement project, careful planning can help streamline the process and avoid costly mistakes. So, consider how you currently use the area before creating and designing your outdoor space. Then, think about what you would like to use the space for in the future.
Like planning every room in your home, your outdoor area should have a purpose. Is it exclusively for you and your family to relax, or are you planning to host parties or entertain guests in this space? Who will be using the outdoor living area? If you have kids and pets, you need to consider their safety and add something to help them enjoy the space. Once you fully understand the room's overall purpose, it's easy to start filling the outdoor space.
2. Build An Upscale Deck
Regardless of the purpose, a deck will always be a natural choice for adding more living areas to your home. Proper planning allows you to design a luxurious spot that can satisfy both fun-filled fall nights and lazy summer days. It adds value to not only your home but also your lifestyle. Decks are a great gathering area, making it an excellent addition if you love entertaining friends and family.
Take note that you have endless design possibilities when building a deck. As such, you want to partner with a reliable builder that can help create the deck you envision. Ask for design options and a wide range of colors, materials, and styles. Always be on the lookout for add-ons that can help customize your deck, including built-in planters, flooring inlays, and pergolas.
If you're planning to add feature elements such as a fireplace or a plunge pool, ensure the deck's structure can accommodate the extra weight. Also, consider your home design and architecture when building a deck. Ensure the decks allow for a seamless flow and link from the indoor to the outdoor living area.
3. Invest In A Hot Tub
One of the best ways to add luxury to your outdoor space is to install a hot tub. After a long, tiring day, soaking in a hot tub can help relax the mind and body. Thanks to the soothing hot water and massaging actions, a hot tub can provide the stress-melting therapy you need. This allows you to create your own personal oasis, helping you unwind and focus on self-care in the comforts of your home.
Since a hot tub is a significant investment, you must look for manufacturers and providers offering superior quality. You want your hot tub to stand the test of time to get the most out of your investment. The best hot tubs, like Stoked Hot Tubs and Spas and ones from other similar brands, are handcrafted to perfection and use high-quality materials to ensure durability and functionality. So, do your research when looking for the right hot tub, and always work with a professional installer to ensure a seamless and stress-free installation.
4. Think About Furniture
As a place to unwind and relax, and luxurious outdoor living space should have plenty of seating options. You want to make it a welcoming space to relax and sit for your family and guests.
Fortunately, comfy outdoor furniture is readily available, and fancy options have become more affordable. That said, when choosing outdoor furniture, always consider maintenance and durability. Since outdoor furniture is exposed to the outside elements, you must choose materials that can withstand the fluctuating climate.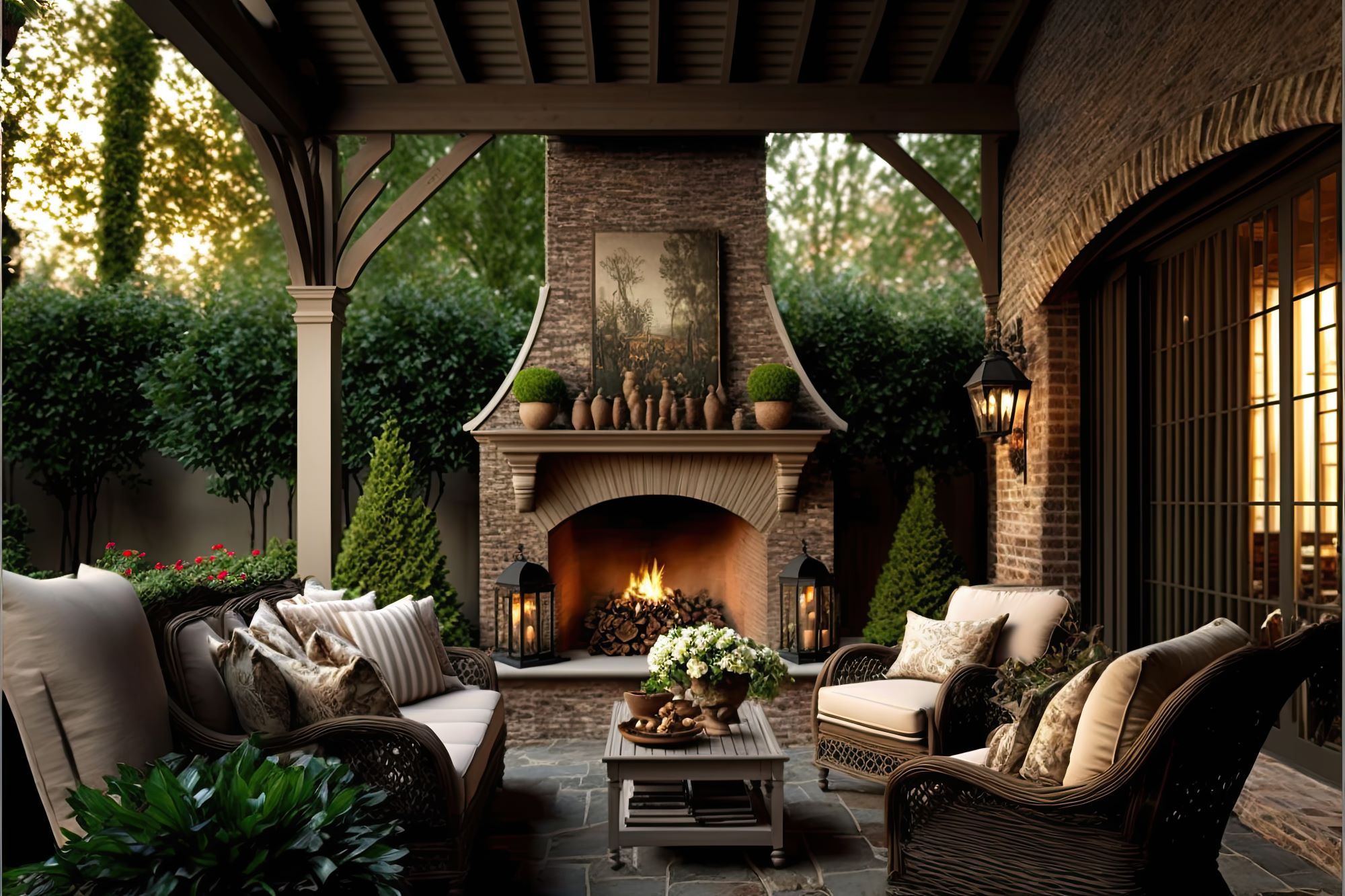 Generally, the best materials for outdoor furniture include wood and wicker. To make the area more inviting, you can add fluffy foam inserts and cushions to ensure comfort. You can store these foam inserts and cushions inside during inclement weather, making cleaning easier.
Aside from choosing the suitable material, be careful not to overcrowd your outdoor space with many seating options. You can offer various types of seating—from couches, sofas, and even daybeds to benches and stools. You can add long wooden tables and benches to serve dinner or brunch.
Lastly, help define your outdoor seating group by laying out a rug. Outdoor rugs can help frame and center a seating group, ensuring a seamless and balanced look.
5. Add Amenities
One characteristic of luxurious outdoor spaces? They have one or two nice-to-have amenities. As long as you have a protected outdoor living area from the weather, you can add lavish amenities.
Some of the standard amenities you should consider include:
Outdoor Kitchen And Dining Area: Cooking and dining al fresco takes entertaining to the next level. And with outdoor kitchen and dining areas, you can make prep work significantly easier while hosting unique and fun dinners. Convenience aside, adding an outdoor kitchen and dining area can dramatically improve the functionality of your patio or backyard space.
TV And Entertainment Systems: More and more homeowners are now adding an outdoor TV and entertainment system to their outdoor living space. This brings on opportunities for movie bingeing, watching your favorite sports, singing karaoke, or dancing the night away. Even if you're lounging alone, the best outdoor entertainment system allows you to play your favorite music to set the mood for a relaxing afternoon.
Fire Table Or Fireplace: If you want to add style and interest to your outdoor living area, consider adding a fire source such as a fireplace or firepit. This feature can make the space more tranquil while adding the wow factor that makes your outdoor space feel much more than just an ordinary patio or deck. Plus, it helps keep you and your family warm when lounging outside during the colder season.
When adding amenities, ensure it fits your outdoor space to maximize the area and ensure it fits your needs.
6. Consider Your Landscaping
Your garden and lawn can accentuate your home or distract from its beauty. So, make sure to plan your landscape to create a stylish outdoor living space where you can truly relax.
You should consider creating 'room' or 'divisions' by using natural elements such as trees and hedges. This way, you can have spaces to play, entertain, and relax. A well-manicured lawn can help accentuate the entire space. Meanwhile, uniform and well-balanced planters and flowers can make the area look lively and fresh.
If you want to add a touch of elegance, you can also install a water feature in your garden. This allows you to enjoy a pond or fountain's soothing and soft sounds for the ultimate peace and escapism.
Always take into consideration your garden's maintenance. All gardens and lawns will need some effort to maintain their beautiful appearance. If this sounds complicated, you can consult a landscape architect to help design and maintain the space.
7. Decorate With Greenery
Don't let a beautiful landscape stop you from decorating your patio or deck with greenery. These outdoor living areas can still use greenery and plant décor to make them livelier and more inviting. Adding natural colors can bring style while also providing you with numerous benefits.
When decorating plants for your outdoor living space, don't limit yourself to garden beds or potted plants. For instance, you can hang potted plants on your patio roof or railings. You can create a vertical garden near your outdoor kitchen to create a striking wall art of herbs or succulents. Also, you can thread a trellis with blooming vines to brighten up an empty wall or let them creep up to the pergola, creating a whimsical canopy of greenery and flowers.
8. Do Not Forget To Add Lighting
Proper outdoor lighting is one of the essential elements of creating a fancy outdoor living space. Aside from extending the area's functionality after sundown, the appropriate lighting can help create a stunning and magical outdoor experience.
The goal is to create a well-lit place by layering lights to create a functional yet relaxing ambiance. Adding too many lights or those that are too bright can be uninviting. Here are some ideas for outdoor lighting:
Use path lights around seating areas, garden walkways, and stairs
Add sconces on ceilings, pillars, and columns
Install low-voltage lighting in retaining walls
Hang string lights on pergola roof, between trees, and around your living area
Add decorative lights such as tiki torches, lanterns, table lamps, and garden lights
Aside from improving your outdoor space's aesthetics, installing the proper lights can increase your home's safety and security.
Takeaway
There's no denying that outdoor living spaces are the hottest trend right now. While anyone can have a simple backyard for lounging and relaxing, following the above tips can help create and design the ultimate outdoor getaway without traveling away from home. You can instantly turn your drab backyard or front outdoor space into a luxurious oasis, providing a special space where you can relax and let the daily stresses of life melt away.