The market of action cameras is dominated by two giants; GoPro and Insta 360. With the launch of the latest model from instqa360, can the older generation GoPro still hold its own? With the latest GoPro launch just around the corner, let us see.
Introduction
For over a decade now, GoPro has been the go-to choice for the majority of people who've wanted an action camera. It's like the iPhone of the action camera world. Costly, but if you have the funds, there's no better option.
Or so was the case until Insta 360 came out back in 2016.
When there's only one product choice in a particular field, it starts to slack. The newer versions are nothing but small improvements. This gives rise to different companies trying to take the mantle. The same story applies to Insta 360 too. Before Insta 360 became a mainstream competitor to GoPro, the quality of action cameras that GoPro was producing every year was not worth the upgrade. But ever since Insta 360 came into the market, and directly went for the established player, GoPro had to step up its upgrades every year. It started to give much better improvements compared to last year's models. And all of that has finally led to this moment, the GoPro Hero 11 stacked up against the latest and greatest that Insta 360 has to offer, the Insta 360 Go 3.
Specifications
Let's talk specifications. While they may not be the say-all-end-all, they still provide a brief outline of what you can expect from the products.
GoPro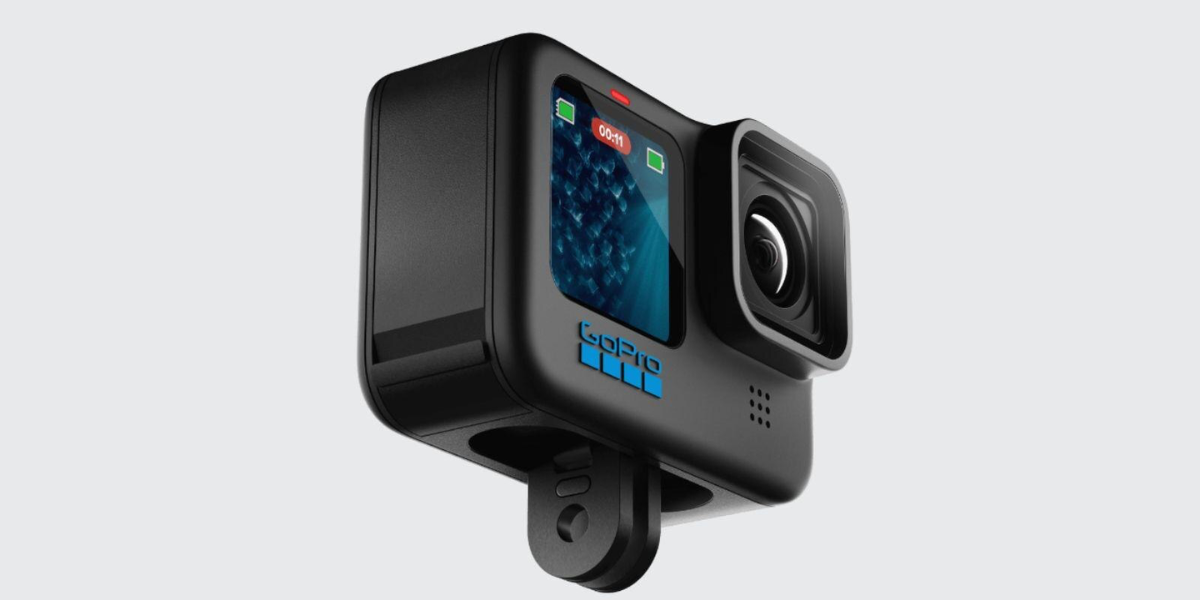 Ultra Versatile 8:7 Aspect Ratio
The 8:7 aspect ratio offers distinct advantages in capturing a broader scene within each shot. Its added height is particularly advantageous for crafting tall 9:16 vertical shots or customizing sizes for various social media platforms, requiring minimal cropping with the GoPro Quik app or compatible editing software. Leveraging the app's capabilities, users can selectively zoom in on key sections of their videos, creating high-resolution punchouts of action while seamlessly eliminating unnecessary elements. Furthermore, this format is highly adaptable for photos, enabling effortless aspect-ratio adjustments and fine-tuning of shots post-capture, showcasing the expertise of seasoned content creators.
Ultra-high-resolution Image Quality
The HERO 11 Black offers an astounding 5.3K video resolution, providing an impressive 91% more resolution than 4K and an astonishing 665% more than 1080p. This level of resolution ensures that every action is captured with exceptional clarity and cinematic image quality. To further enhance the visual appeal, the camera features a water-repelling lens cover, effectively eliminating lens flare and other artefacts, resulting in even more stunning photos and videos. The combination of cutting-edge technology and advanced features makes the HERO 11 Black a powerhouse for capturing breathtaking moments with unparalleled precision and brilliance.
High-Res Photos + Videos, High Frame Rate
The HERO11 Black features a revolutionary image sensor that elevates photo resolution to an impressive 27MP, ensuring stunningly detailed images. The camera's 5.3K60 video capability delivers remarkably smooth motion, capturing action with unparalleled fluidity. With the GoPro Quik app, users can extract breathtaking 24.7MP photos from their videos, preserving their favourite moments in high-quality stills. Moreover, the camera allows recording 2.7K240 video, which can be played back in 8x slow-motion, unveiling intricate details that might otherwise be missed at regular speed. This advanced technology empowers content creators to immortalize every precious moment with unmatched clarity and dynamic visual appeal.
Emmy Award- Winning HyperSmooth Stabilization
HyperSmooth has earned a remarkable 2021 Emmy for its extraordinarily smooth footage—taking home the prize for In-Camera Sensor and Software Stabilization. HyperSmooth 5.0 further elevates its prowess with Horizon Lock, enhanced stabilization for 4:3 aspect ratio footage, courtesy of the new image sensor, and AutoBoost, ensuring maximum stabilization with minimal image cropping. Capture biking, skating, skiing, playfully chasing kids, or delightful pet POV shots—HyperSmooth makes even the shakiest footage come out seamlessly smooth.
New Night Effects
The HERO11 Black introduces three innovative Time Lapse modes, designed to unleash your creativity in low-light conditions. Star Trails leverages the Earth's rotation and stars to produce captivating light trails that traverse the night sky, resulting in stunning celestial imagery. With Light Painting, users can craft mesmerizing brush stroke effects using moving light sources, adding a touch of brilliance to their shots. Additionally, the Vehicle Light Trails mode captures alluring light trail footage by incorporating the captivating movements of nighttime traffic. These cutting-edge Time Lapse modes empower content creators to produce artistic and visually captivating results in challenging low-light environments.
Power Tools
It can easily capture nail shots with Power Tools. HindSight captures up to 30 seconds of footage before recording, ensuring you never miss the moment. Scheduled Capture allows setting shots up to 24 hours in advance, while Duration Capture offers video clips from 15 seconds to 3 hours long. Perfect shots are made easy with GoPro.
Rugged + Waterproof to 33ft (10m)
HERO11 Black: Waterproof and rugged for any adventure. Withstands harsh conditions, from mud to water (up to 33ft/10m). Durable, scratch-resistant lens for added protection, easily replaceable. Ready for action.
As you can see, GoPro did not reach the top just on sheer luck. Their specifications are some of, if not, the best out there in the market. And to be able to compete is commendable. So with that, we move on to the specifications of the latest Insta 360 Go 3.
Insta 360 Go 3  
They call it, 35 gms of pure potential. Let's see how much of that is true.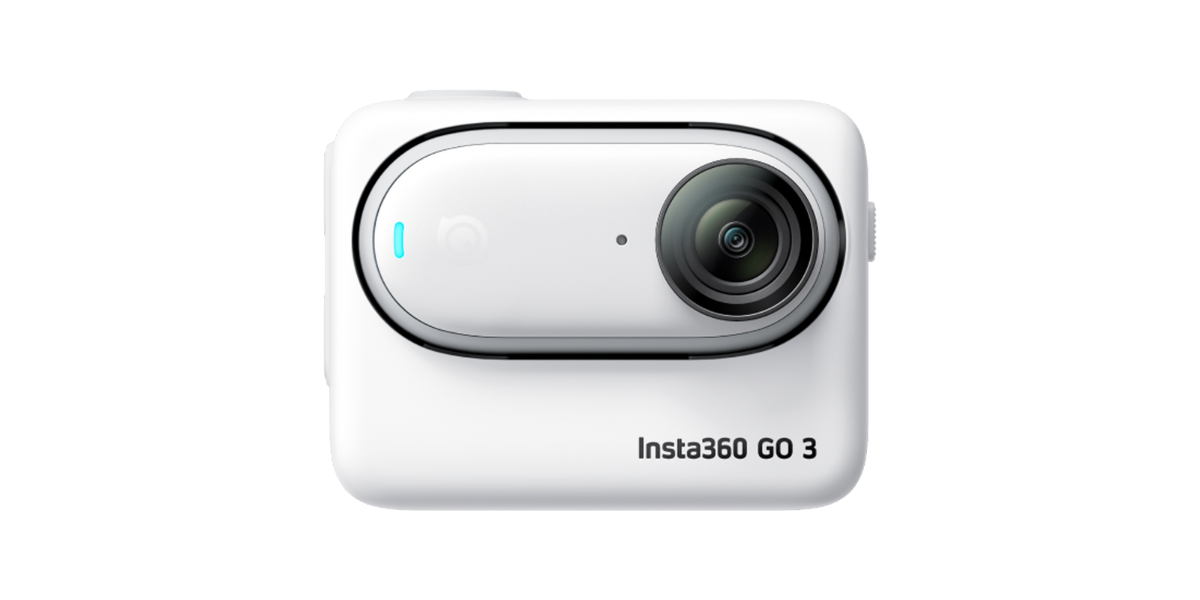 A truly no-hands camera
The Insta 360 Go 3 claims that you can go completely hands-free! You just have to simply set it and voila, ultra-wide POV shots in 2.7K.
FLOWSTATE STABILIZATION
With the new flow-state stabilization technology, you can say bye-bye to the bumps. This signature FlowState Stabilization results in seriously steady footage. Shakes, bumps or rolls are removed—perfect for when the action gets rough!
360° HORIZON LOCK
Ever thought how cool it would be to have a feature that locks the camera pov at one particular point and doesn't move even if you were to change the angle of the camera? Well, the Insta 360 Go 3 does exactly that! Unbeatable levelling technology means the video stays upright no matter what! But be advised, 360 Horizon Lock is only available in FreeFrame Video mode.
MOUNT ANYWHERE
Limited only by your mind. A tiny cam means easy mounting! With its magnetic design and three included accessories, GO 3 gives the user endless creative possibilities, with angles no other camera can handle. Think pets, helmets, or a fly-on-the-wall shot!  
EXTENDED BATTERY LIFE
A supercharged duo.GO 3's bigger battery shoots for 50% longer than GO 2! Join forces with the Action Pod to film for a massive 170 minutes! Now that's an upgrade.
FLIP TOUCHSCREEN
Shoot with GO 3 in the Action Pod for perfectly framed selfies, flawless vlogging, or accurate handheld shooting.
REMOTE CONTROL & LIVE PREVIEW
Need to mount the GO 3 elsewhere? Use the Action Pod to preview shots and snap away like a pro.
WATERPROOF CAMERA
IPX8 waterproof to 16ft. The Go 3 can be taken out of the Action Pod and dunked up to 16ft (5m) down without worry.
Conclusion
So these were the specifications that Insta 360 has to provide. Now, when you compare them side by side, you'll notice that the gap between the two competitors has narrowed a lot. There is no more significant gap that will help the buyers choose one of the two. Rather than being even more confused, what you as a consumer can think is, that you can't really go wrong with any of the two choices that are presented in front of you. It all boils down to the fact that what is it that you want to do with the action cam? Does it involve a lot of 360 shots with good quality? Insta 360 is the way to go. Do you want to take daily vlogs and ride videos for your youtube channel or even just for fun? GoPro is the way. So choose accordingly to your needs.