Photography & Event Services
How to plan a budget-friendly wedding inspired by Bollywood celebrity weddings?
Check out how to plan a budget-friendly wedding inspired by Bollywood celebrity weddings! Read on to learn more.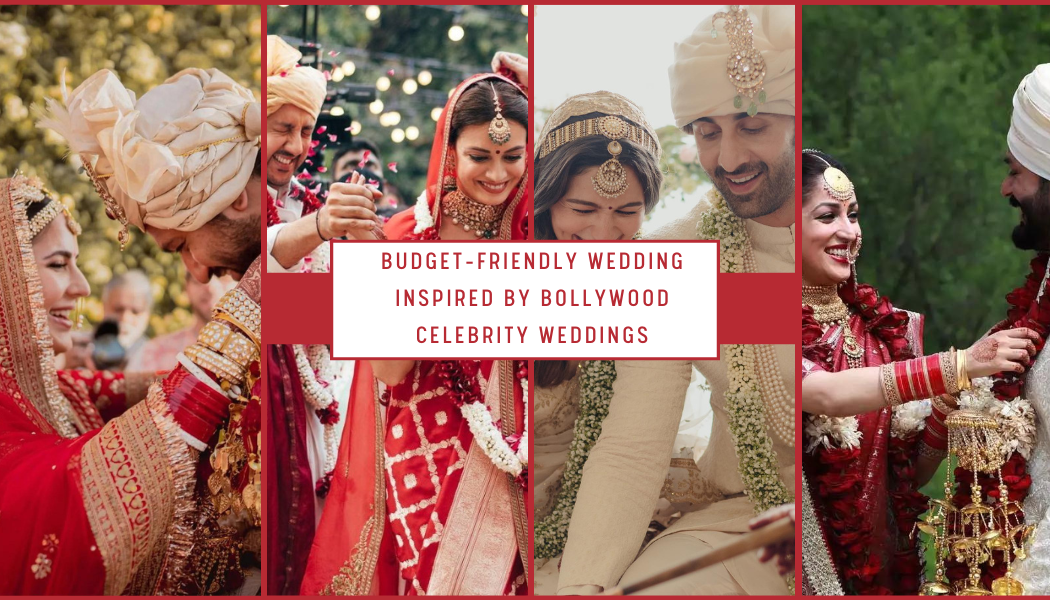 Every couple has a dream of having a lavish, elegant, and distinctive wedding, but all of these qualities come at a high price that undoubtedly not everyone can afford. Indians are motivated to hold such weddings themselves and end up spending too much money on the entire event, especially after seeing the idyllic nuptials of Bollywood celebs.
However, it is possible to plan a lovely and cost-effective wedding with a little creativity and inspiration from famous weddings. Let's take a look at some recent celebrity marriages to see how you can use their ideas to organise your own wedding on your own budget.
Picking a simple and memorable venue
If we look at the current trend, we can see that people now prefer to host their big day in a small, private setting rather than opting for a large party, especially after Covid. This preference is not just limited to the wealthy, either; middle-class individuals also prefer this style of wedding hosting. Thus, today's weddings focus on enjoying themselves with their immediate families rather than inviting thousands of visitors.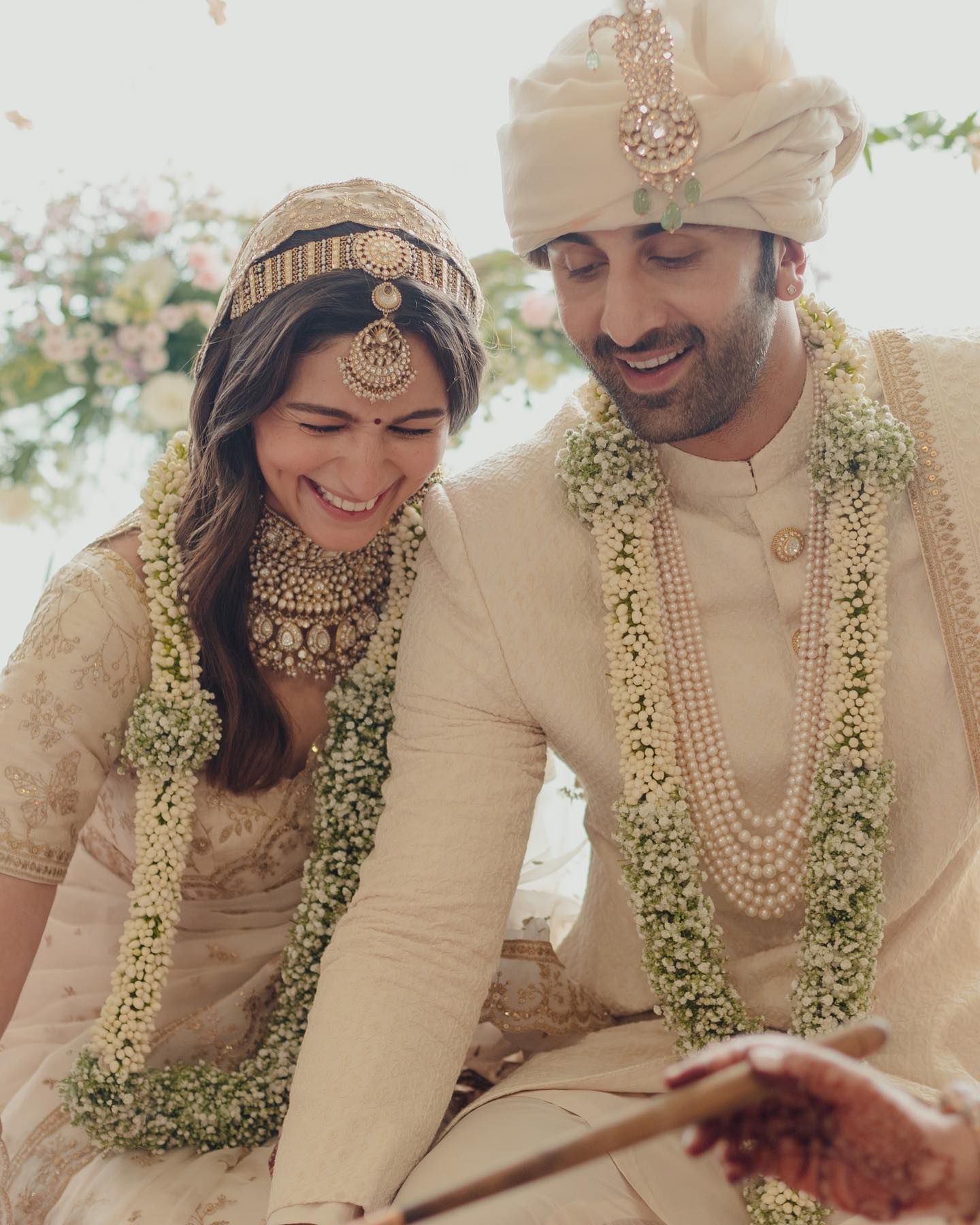 Taking example of Alia Bhatt and Ranbir Kapoor's wedding.
The ideal private and modest ceremony can be compared to theirs. They selected their house as the venue because it is special to them, has many recollections associated with it, and will always bring back pleasant wedding memories. Therefore, you too can plan a wedding at a spot that holds special meaning for you, whether it be your house or somewhere else. Even though the environs might seem simple, memories are what matter most, and even saving money on your location can give you the opportunity to hire skilled decorators to enhance the space.
For example if you've watched this series on Amazon Prime- "MADE IN HEAVEN", you can get a glimpse of how in one episode, the two wedding planners convert an old place into a magical wedding venue. Here is the glimpse-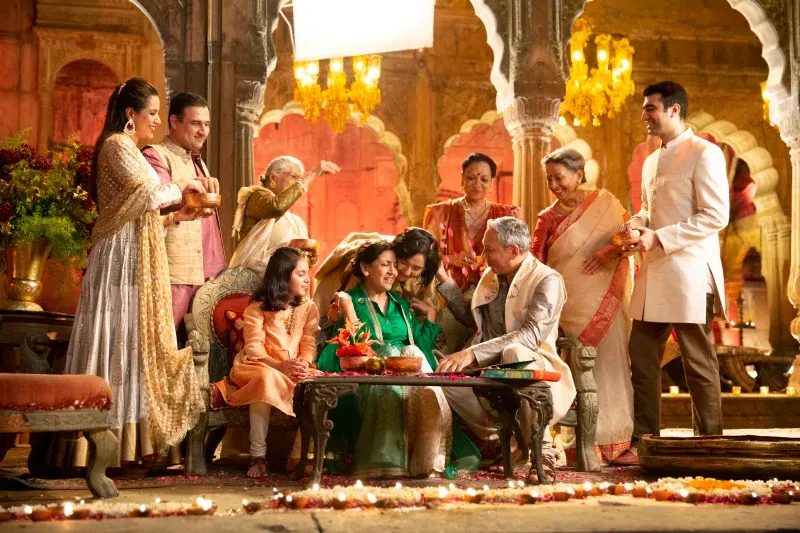 Opt for minimalistic Decor
One of the most costly aspects of the ceremony is the decor. Even venue proprietors don't ask as much for venue decoration as decorators do. So try opting for basic decor that can be elegant and gorgeous too. Instead of choosing extravagant flower displays, go for minimalist décor that is both aesthetically pleasing and reasonably priced.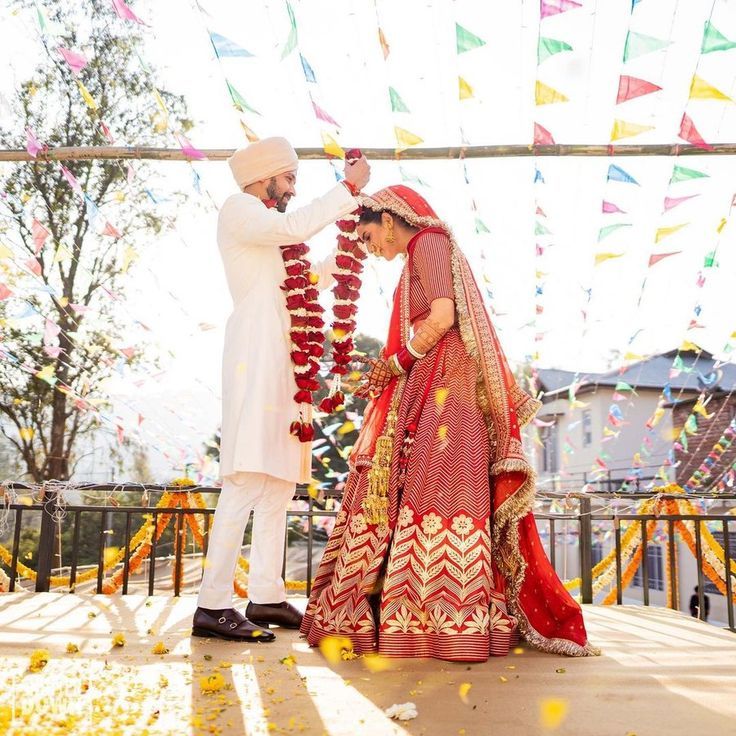 Taking example of Vikrant Massey and Sheetal Thakur.
In terms of minimalism, this couple's wedding is the ideal illustration of how they made their special day so lovely by using only basic marigold flowers and kite paper buntings.
Opt for a day wedding
The newest trend is for day weddings. Only Punjabis used to get married during the day, but now everyone prefers day weddings because it provides bright, sunny pictures and gives you a lot of decorating alternatives. Additionally, it reduces the amount of energy used. So with budget-friendly , this choice is eco-friendly too.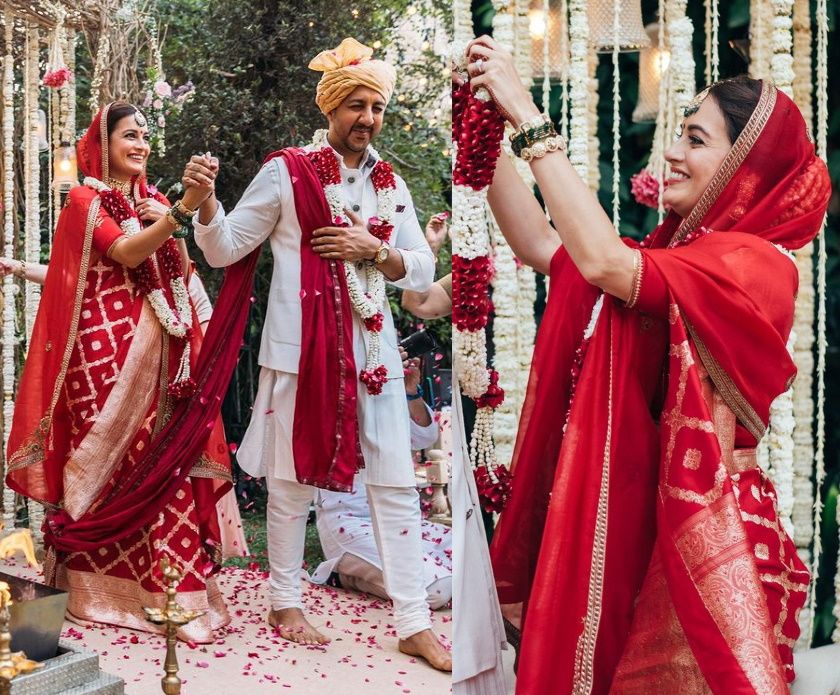 Taking example of Dia Mirza and Vaibhav Rekhi.
The pair decided on a daytime ceremony, which they held in a private setting with their immediate family and friends. Less decoration was needed because the location was home's garden only that was encircled by greenery.
According to Wedding Affair "Her wedding décor was made from sustainable materials, and even the catering was managed in a manner with no food wastage at all. The event was carried on by using absolutely zero plastic and all natural elements. Everything was organised in her backyard garden where she spent most of her life."
DIY your wedding favors
Countless celebs have chosen to use eco-friendly and do-it-yourself wedding gifts. Additionally, these presents are not only cost-effective but also environmentally sustainable. Even further customization is possible. And as festivals and festivities and marriages are steadily moving more towards sustainability, we definitely can say that one can look into loads of options when it comes to presents.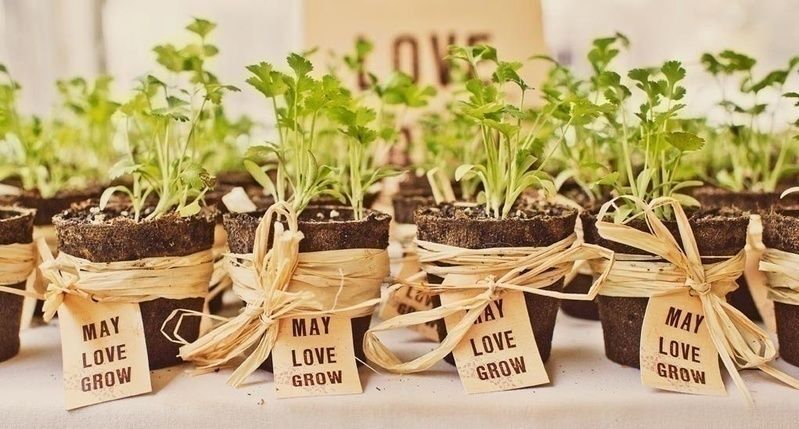 Numerous well-known couples, including Dia Mirza and Vaibhav Rekhi, Milind Soman and Ankita Konwar, Anushka Sharma and Virat Kohli, Deepika Padukone and Ranveer Singh, Sonam Kapoor and Anand Ahuja, Yami Gautam and Aditya Dhar, etc., have chosen to have an ecologically conscious wedding with a venue that was entirely surrounded by nature.
So perhaps by adopting this style, we can create wedding favors that are both distinctive and affordable.
Finally, whether your wedding is large or tiny, the memorable celebrations are what count most. Rather than to remember the day for its grand venue or elaborate decorations, perhaps we should take inspiration from how important the couple's wedding day is and how to make the most of it.

Hometriangle believes in celebrating the story of two people, and this is where our services standout. Plan your budget-friendly wedding with Hometriangle's Wedding Planner Services to make your big day even more special. Whether is Wedding photography, Pre-wedding photoshoot, stage decoration or categering, Hometriangle is just a call away!
---