Festival Season
DIY Organic Colors To Play a Safe Holi 2022
This is your chance at a safe and chemical-free Holi. Holi is a festival of bright colors and celebration, what better way to celebrate it than to spread organic, homemade love?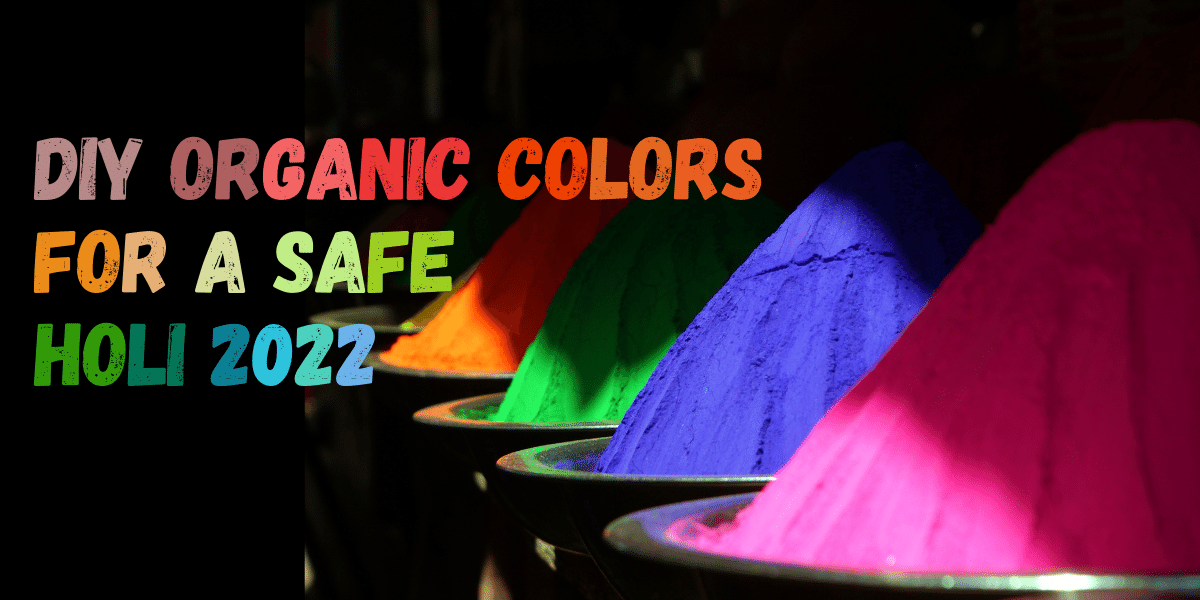 Though it originated as a religious festival, Holi has become popular, celebrated, and loved by almost every Indian, irrespective of their background. Holi and its colors go way back in history and hold great significance. There are several reasons for Holi, some say it is to celebrate the Spring season or to observe the end of winter and the start of the new harvest season. There is a strong emotion of 'good over evil' attached to the festival as well.
Read More: Holi Celebration In Different Parts of India
Though playing Holi is extremely gratifying, the whole post-Holi ritual of cleaning up and getting rid of colors imprinted on our skin is no fun. Over the years, the materials used to play Holi with are getting crazier, sometimes even harmful.
Removing Holi colors is also a major task: Holi Tips! Natural And Hygiene Ways To Remove Holi Colors
Holi was originally played with natural colors made by derivatives of nature that bloomed during the springtime, but eventually, it got replaced with synthetic and chemical colors. Perhaps it is time to switch back to our roots and invest in non-toxic DIY colors so you can protect your loved ones and yourself.
You could make the colors with your family and your children as a fun activity, not only will it be a Safe Holi but also a memorable pre-preparation!
Let's get into our version of 'How to Play Holi Safely' and Make the Holi Festival Safe for Our Children!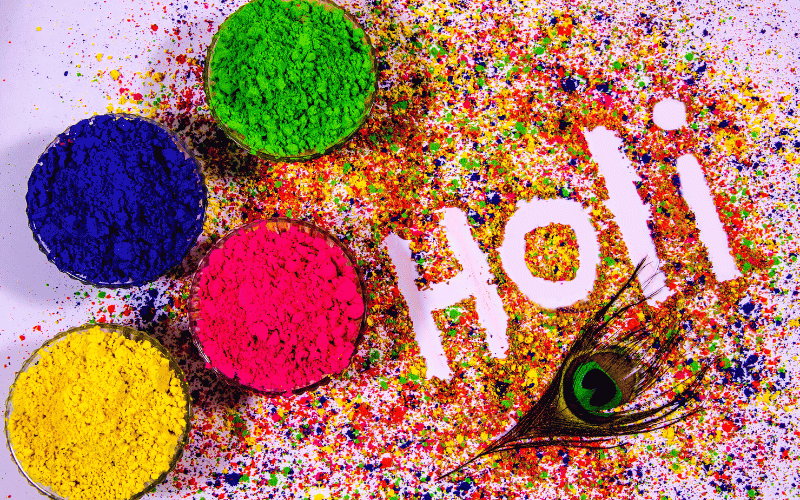 Listed below are ways we can make our own eco-friendly colors that have no side effects and no chemicals.
Plant-Based Dry Powder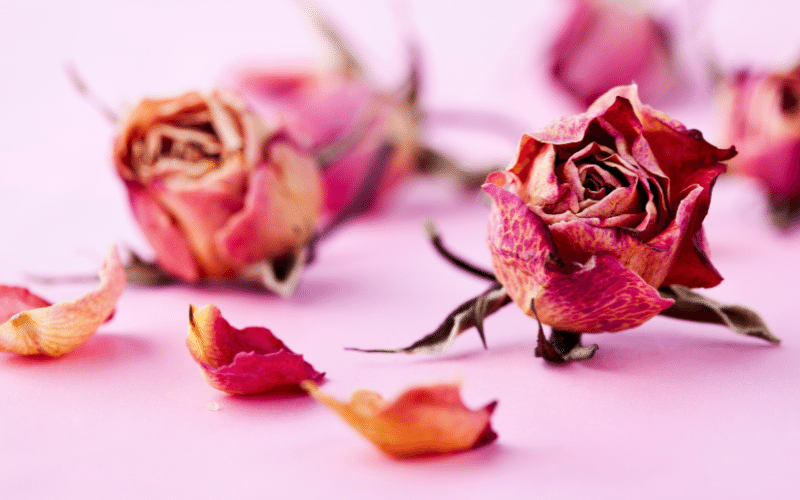 Since this method is Plant-based, our core element would be the direct deliverance of plants i.e. flowers and leaves.
Note: The process remains the same for all the colors, first dry the flowers until they are absolutely crisp, and then grind them to the desired consistency of powder in your regular mixer.  
Holi cannot begin without the scarlet Tilak ritual, therefore let's start with Red!
Red- China Rose, Red Hibiscus, Red Sandalwood, Gulmohar
Yellow- Marigolds, Amaltas, Chrysanthemums.  
Orange- Tesu/Palash,
Purple- Lavender, Orchids, Lilacs
Blue- Neel Gulmohar, Indigo, Blue Hibiscus
Green- Pudina/Mint, Neem, Spinach, Coriander
Organic Wet Colors & Paints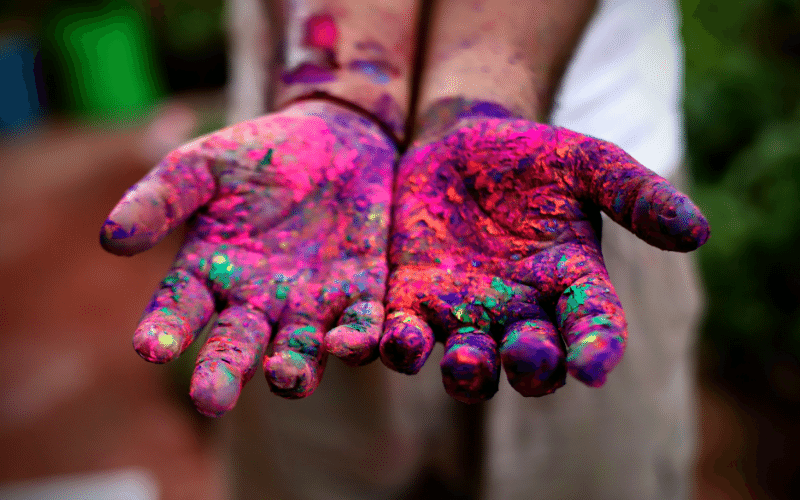 Wet colors are used to spray in pichkaaris or used in water balloons, these can also be made naturally!
One obvious method is to mix the powders into the water, however, since these aren't artificial colors they might not mix with the water immediately and fail to provide desired results. Here are some ways you can DIY your wet colors.
Red- You can either use flowers mentioned above, beetroots, red onions, or pomegranate peels. Boil any of these materials and keep them soaked in the water overnight. You will find the water to be red by morning, you can adjust the shade by diluting or further boiling.
Yellow- You can use the flowers mentioned above, or turmeric! Boil any of the flowers or turmeric and keep them soaked in the water overnight. You will find the water to be yellow by morning, you can adjust the shade by diluting or further boiling.
Orange- Apart from the flowers mentioned above, boiling orange peels is also a great option for orange water.
Purple- Of course boiling the flowers is a natural method, apart from that, black carrots are also a great alternative.
Blue- Mix Indigo powder into water and achieve the best blue color, if not then boiling the flowers and keeping them overnight will also produce blue water.
Green- Mix pure Henna into water (not Mehandi mixed with other ingredients, just pure henna powder). You could also use spinach or neem.
Affordable and Organic Powder-Based Dry Holi Colors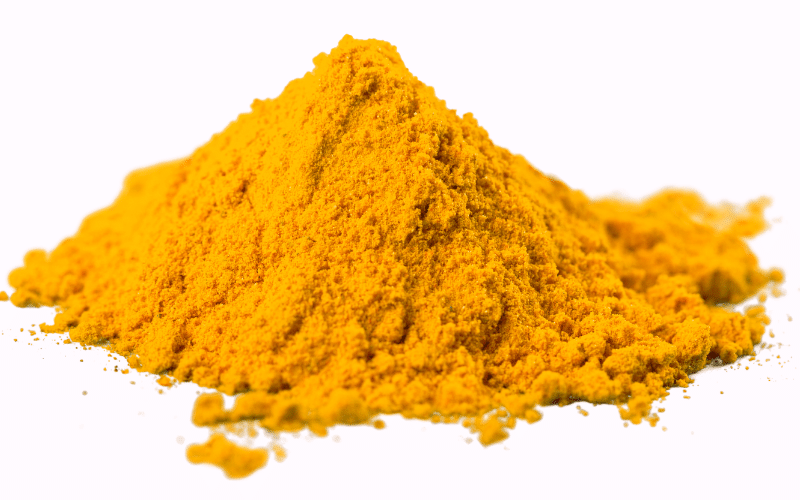 When we need a lot of quantity and it gets difficult for us to use natural derivatives solely, there are ways we can increase the quantity of the colors. We can make powder-based colors, we can use Refined Flour (Maida), Talcum Powder, Gram Flour (Besan), cornflour or even Multani Mitti.
There are three methods to create powder-based Holi colors:
Dry Natural Ingredients: Use the ground ingredients from the plant-based colors and add them to these powders.
For example:
Yellow: Take turmeric powder and mix it with besan or Multani mitti double its quantity and find the finest, beautiful yellow Holi color.
Green: Mix equal quantities of flour and henna to find a perfect large quantity of green gulal.
Red: Mix Roli color or dry flower powder in talcum powder/ refined flour and you'll find a perfect scarlet shade. Another fun method is to prepare the yellow powder with turmeric and squeeze lemon into it, the turmeric will react with the lemon and create a beautiful red shade. You can then let this mixture dry and then sieve it to bring it back to a fine mixture.
Food Color: This process is fairly easy, a little messy, but fun and easy. To your cornflour base add little water, ensure the consistency is thick and not runny. Add the food colors of your choice and let the mixture air dry for two days. Once it is dry enough to powder, grind the mixture. (Note: you can bake it after two days to ensure it's completely dry).
Wet Ingredients: To the dry powder base add your colored water and create a thick dough, roll it onto a sheet and let it air dry. Once it is dry enough, grind it into a fine powder.
We often end up with a colorful house that we might have to clean up later. How about you have the fun and leave the clean-up stress to us!? Contact HomeTriangle for the best cleaning services!