Electronic & Appliance Services
AC Showdown: A Comparative Analysis of Different Cooling Systems
Trying to pick between different kinds of Air Conditioners? Check out their pros and cons to make your choice easier.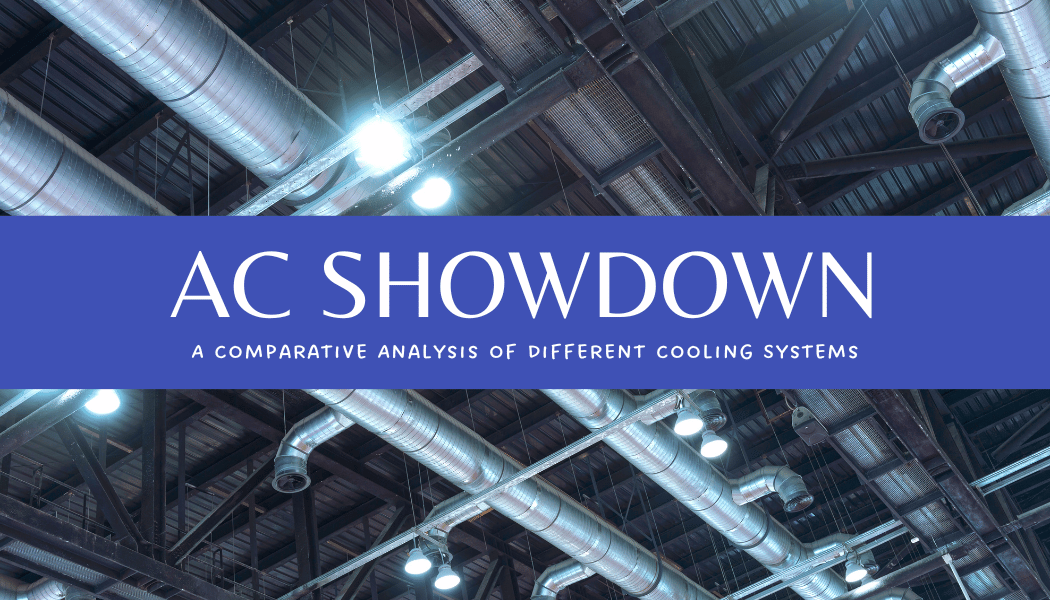 While making an Air Conditioner purchase or when you come across the different types of ACs in existence, have you wondered what sets each one apart? Whatever your answer is, we bring you the differences between the common types of air conditioners.
Split Air Conditioner
It uses two separate units to cool your space, hence the name- Split System Air Conditioner. One unit is placed indoors and the other is placed outdoors.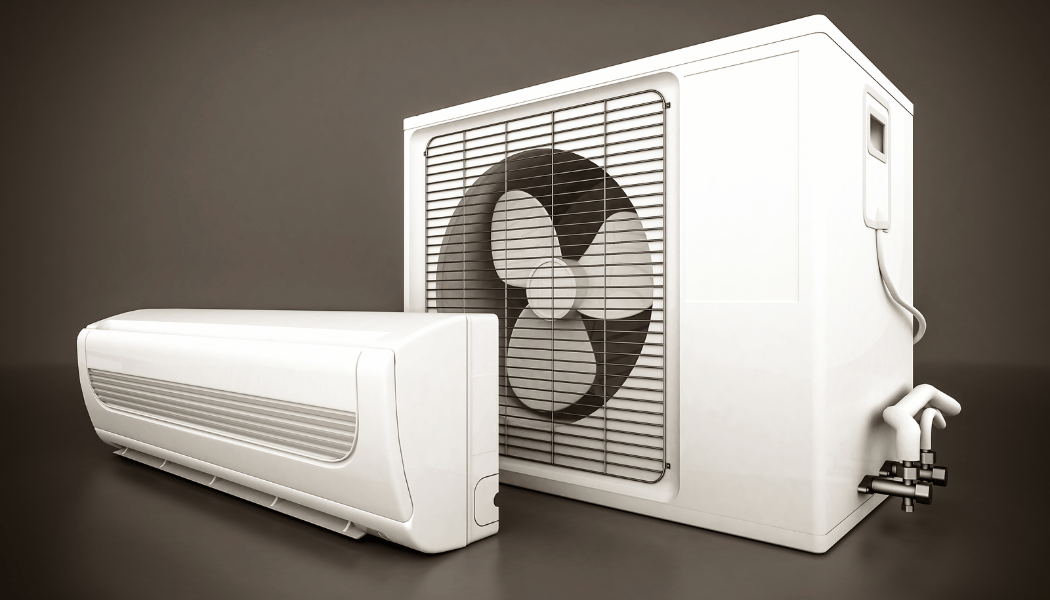 Pros
Energy Efficient: It is very energy efficient and consumes less power when compared to Window and Portable ACs
Ductless: There is no ductwork necessary, it instead uses a set of pipes to circulate air between the indoor and outdoor units.
Silent Operation: The operating noise is very low, hence it is mostly quiet.
Cons
Expensive: It is more expensive than other AC types. The need for professional installation only adds to the expense.
Limited Cooling range: It can only be used to cool a small to medium space. So you will need multiple units for multiple rooms.
Needs More Space: Since it has two units, the space it requires is automatically more.
Central Air Conditioner
They are designed to cool the entire home with the help of a network of ducts spread throughout the home.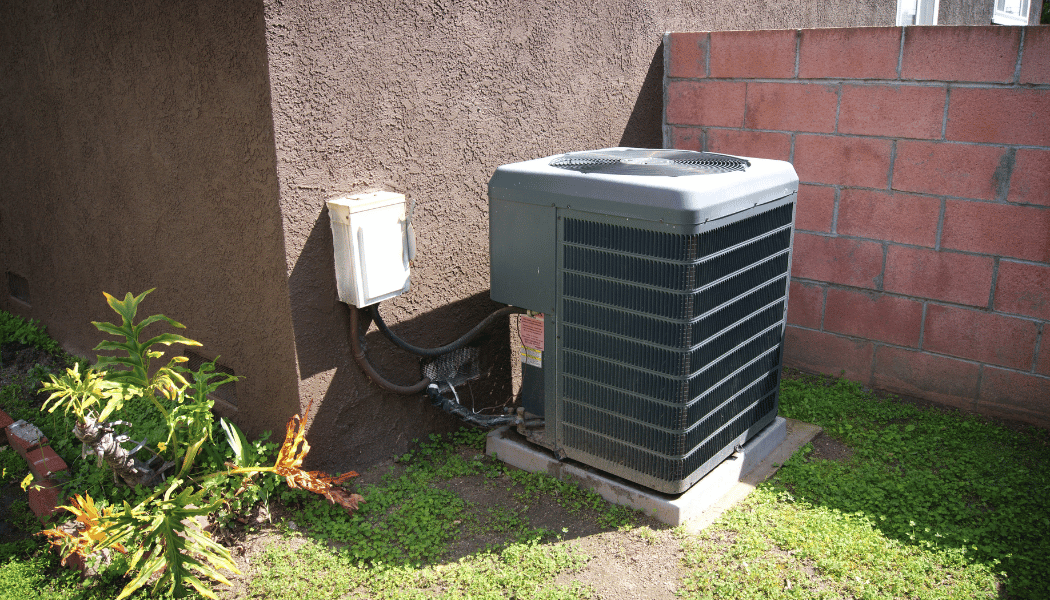 Pros
Convenient: It is a very convenient cooling system to use as it cools the entire home or a large space with multiple rooms or spaces.
Silent operation: Its operation is usually noiseless. They generate much less noise when compared to Window or Portable Air Conditioners.
Even Cooling: It provides even cooling throughout your home. This prevents hot or cold spots from appearing in any particular area.
Cons
High Installation Cost: Since Central AC requires an extensive network of ducts and vents, the installation cost will be high.
High Maintenance Cost: It needs regular maintenance to perform optimally, and the system has plenty of elements that require regular maintenance like filters and ducts.
Inflexible Cooling: Since it is designed to cool the entire house, if you need cooling in just a particular room you will be left helpless.
Window Air Conditioner
They are small AC units attached to the window frame. They come in different sizes and are best suited for cooling small spaces.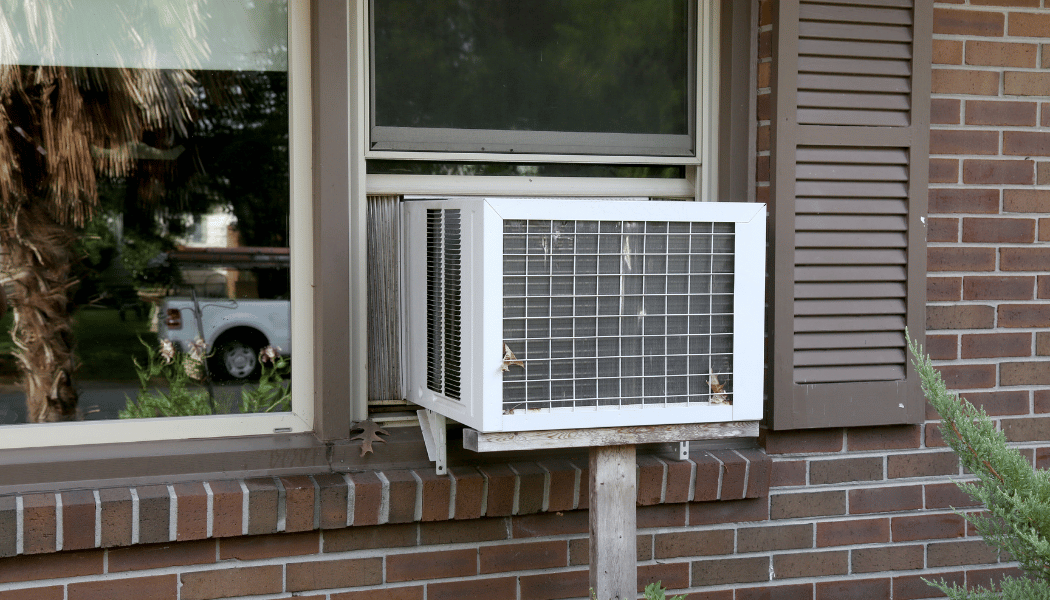 Pros
Affordable: They are cheaper than most of the other Air conditioner types, making them very affordable.
Space Saving: They usually come in small sizes hence taking up very little space in your home.
Easy Installation: They are easy to install, and can even be installed without the help of a professional.
Cons
Limited Cooling Range: They are only able to cool small spaces, typically a single room.
Noisy: Compared to the Split System or Central ACs, these make noise during operation.
Security Risk: They could pose a security risk if not installed securely, as they could be used to get access into the room.
Portable Air Conditioner
It is a standalone unit that can be easily moved to a position and location of your choice.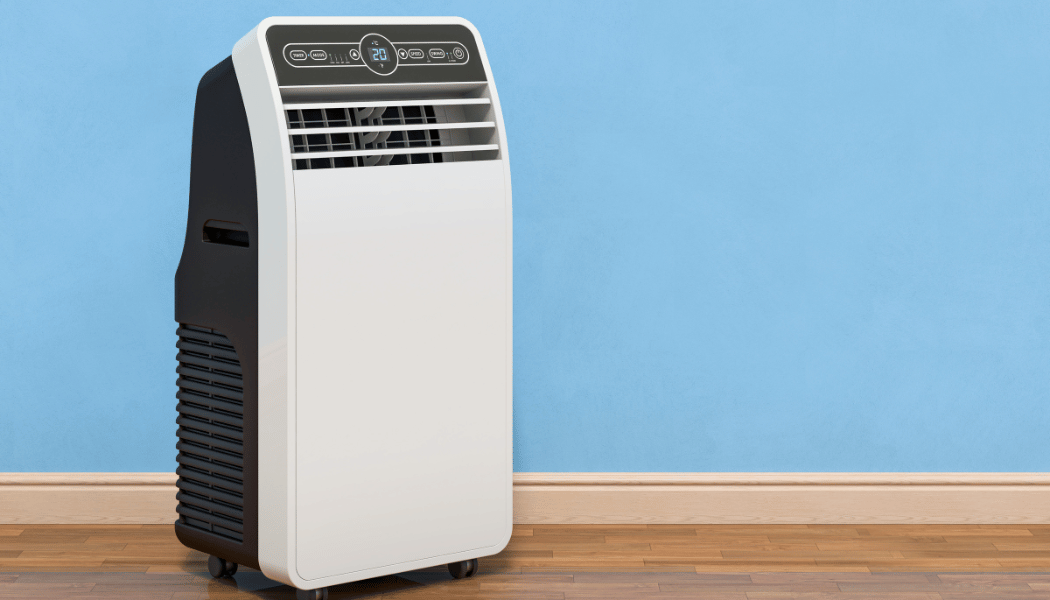 Pros
Portability: These Air Conditioners are usually small, making them easy to move around.
Easy Installation: These Air conditioners require little to no installation.
Affordable: They are not very expensive making them more affordable than most of the other AC types.
Cons
Limited Cooling Range: They can only cover small areas, so they can't cool big spaces.
Noisy: Usually these types of Air Conditioners generate noise during operation.
Venting: Although no installation is required, they come with a ventilation hose that has to be set near a window.
---
Those were the four common types of Air Conditioners and their pros and cons.  That should make it easier for you to pick an AC type based on your requirements.