Festival Season
A Taste of Tradition: Foods that define Makara Sankranthi
From Pongal to Til laddu, explore the diverse cuisine of Makara Sankranthi spread out across the various states of India.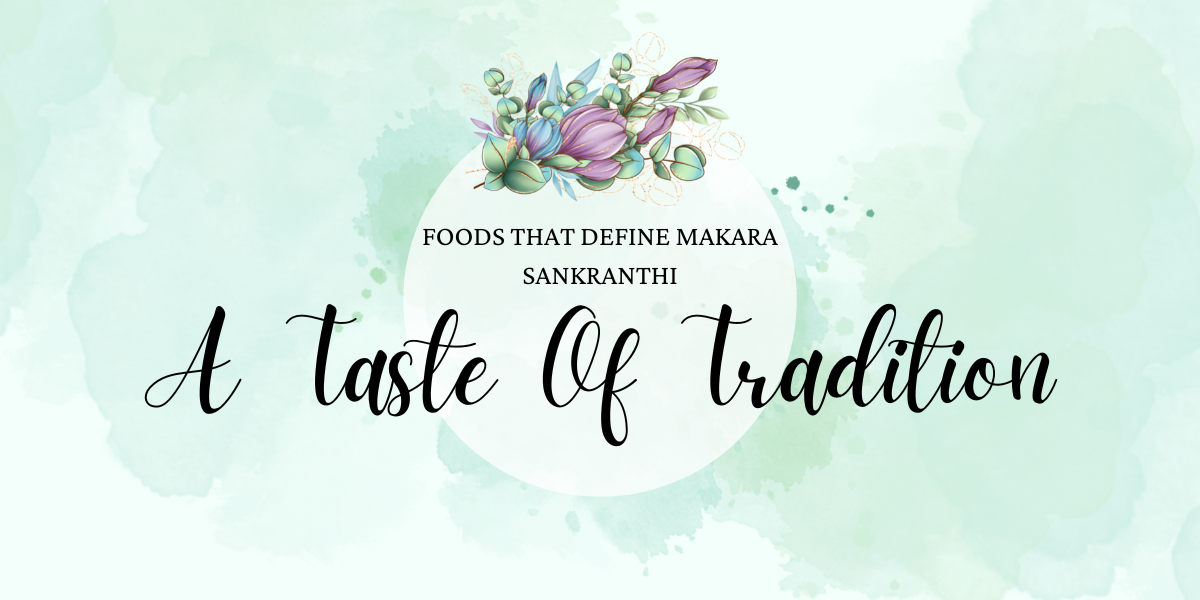 Makara Sankranthi is celebrated all across India, but its name varies from region to region. Take for example Karnataka, here it goes by Makara Sankramana or Suggi Habba, in the Andhra region it is called Pedda Panduga, in Tamil Nadu it becomes Pongal, Lohri in Punjab, Bihu in Assam, Khichdi Parv in Uttar Pradesh and other northern parts of India, there are still plenty of names to pass around.
If the names themselves are this varied just think of the cuisines that go with them, they are plentiful, isn't it? Every region has a unique culinary tradition that defines Makara Sankranthi. From sweets like Til ladoos to savories like Undhiyu, these are an integral part of the celebrations and hold a special place in the hearts of the people taking part in the festivities.
In this article, we take a closer look at some of the traditional foods that define Makara Sankranthi.
Foods that define Makara Sankranthi
Ellu Bella and Sakkare Acchu
Ellu is sesame seeds and Bella means jaggery. A mixture is made with these two ingredients along with dried coconut pieces, fried gram, and peanuts. It can also include sugar-coated jeera seeds and sugar balls. This mixture is then distributed among friends and family often along with a Sakkare acchu and a piece of sugarcane. Sakkare acchu is a figurine of birds, animals, or other designs made with sugar syrup.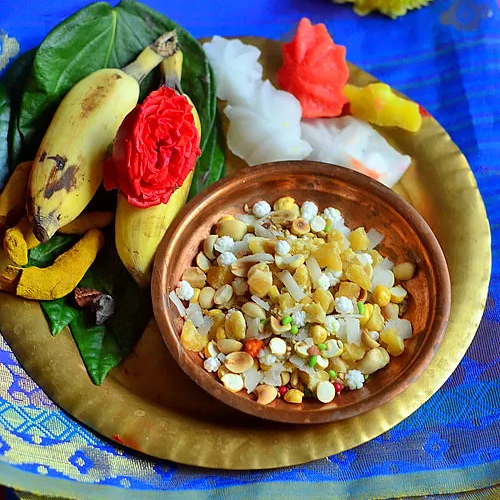 Sakkarai Pongal
Sakkarai Pongal or sweet Pongal is a mouth-watering sweet dish made with rice, moong dal, jaggery, or sugar. It is popular in South India and even more so in Tamil Nadu on the day of Sankranthi or Pongal as it is called over there. This dish is often available as prasad in south Indian temples and in homes at festivals.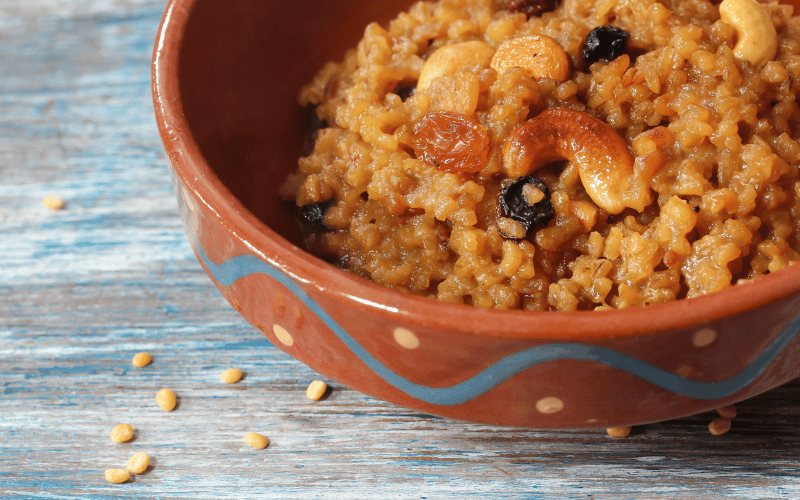 Til Ladoo
Another item on this list is associated with sesame seeds and jaggery- Til ladoo or the other form it appears in, TilGul Vadi. This is a traditional Maharashtrian sweet that is exchanged among friends and family during Makar Sankranthi. What makes it a perfect snack is not only its taste but also its immense nutritional value.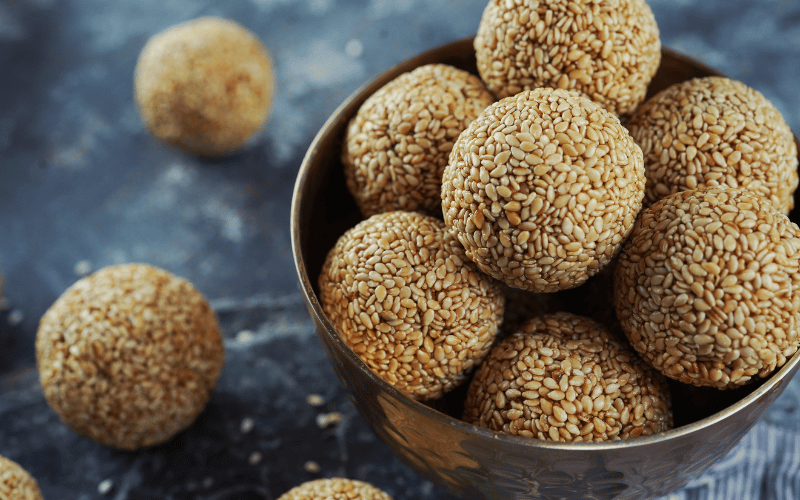 Puran Poli
This is yet another dish from the state of Maharashtra. Puran poli is a popular Sankranthi food in Maharasthra. It is found in the flatbread form and is made using jaggery and chana dal. This is also made in other Southern states of India but there it goes by other names such as Holige or Obattu in Karnataka and Bobbatlu in Andra Pradesh and Telangana.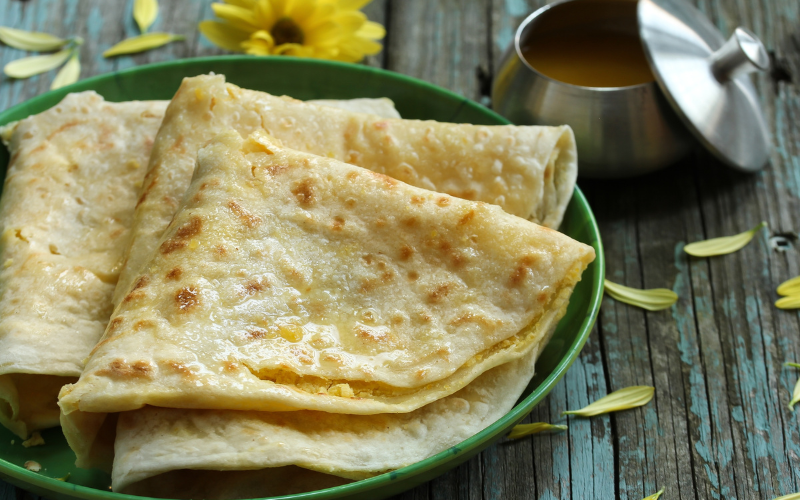 Undhiyu
Is this list getting too sweet for you? Well, here's something that's about to turn the tables. Undhiyu is a Gujrati dish constituting mixed vegetables. The most interesting bit about this dish is the way it is cooked. Undhu translates to "upside down," if you are still wondering why we added this random bit of trivia here, then you got to step up your guessing game.
This dish is cooked upside down, vegetables and spices are put in an earthen pot with banana and/or mango leaves, and then it is sealed off with dough and cooked upside down over a fire pit. Talk about complex.., but I am sure all that hard work translates to taste after it is cooked.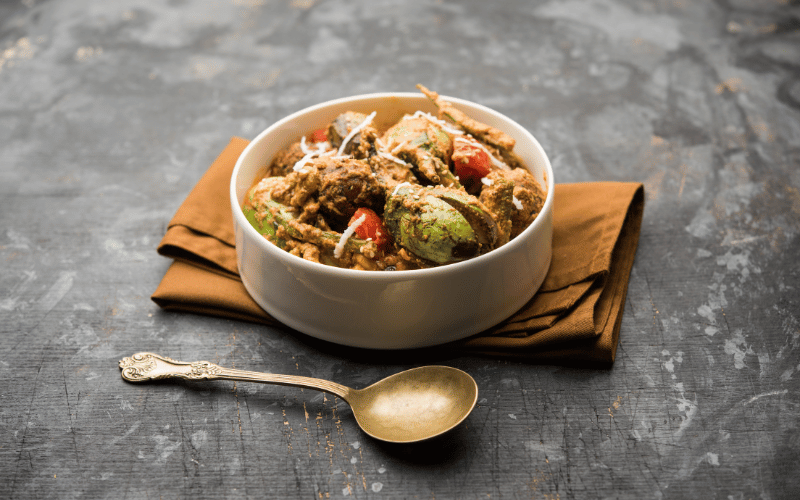 Patishapta Pitha
When sweets are being discussed Bengal can't be far behind. Yes, Patishapta Pitha is a traditional Bengali sweet that manages to wiggle out into the open on Makara Sankranthi or Poush Sankranti as it is called there. In simple terms, Patishapta Pitha is a roll-shaped pancake made with rice batter containing coconut, khoya, and jaggery fillings. Additionally, there are many other kinds of Pithas that are made on Sankranthi in the North-Eastern states of India.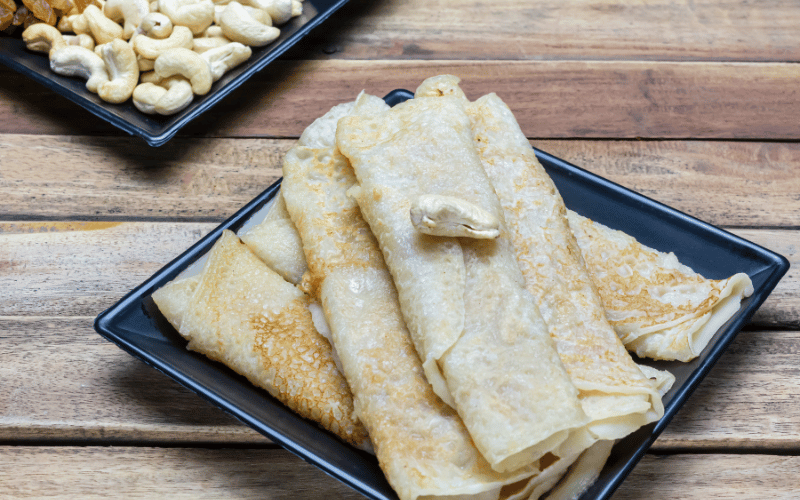 Khichdi
This dish here, on normal days, is a popular comfort food, but on Sankranthi, it is something that is commonplace in the kitchens across various states of India like Bihar, Uttar Pradesh, and Punjab to name a few. From state to state the cooking methods, ingredients, and names change, but its popularity remains undisputed.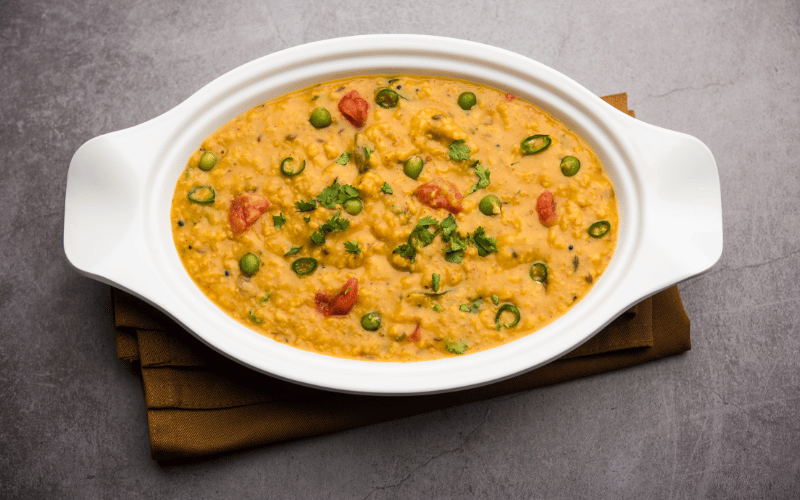 Conclusion
In conclusion, Makara Sankranthi is a diverse and vibrant festival celebrated across India, with an equally diverse culinary tradition accompanying it. This Sankranthi, hold those near who you hold dear and enjoy the festivities with a taste of tradition.