5 Best CCTV Cameras For Your Home
CCTV cameras are an important part of a Home security system. A CCTV camera is a device that is used to record or capture the occurrences or activities that take place around them. Confused about which security camera to buy? We got you, read the blog to know more.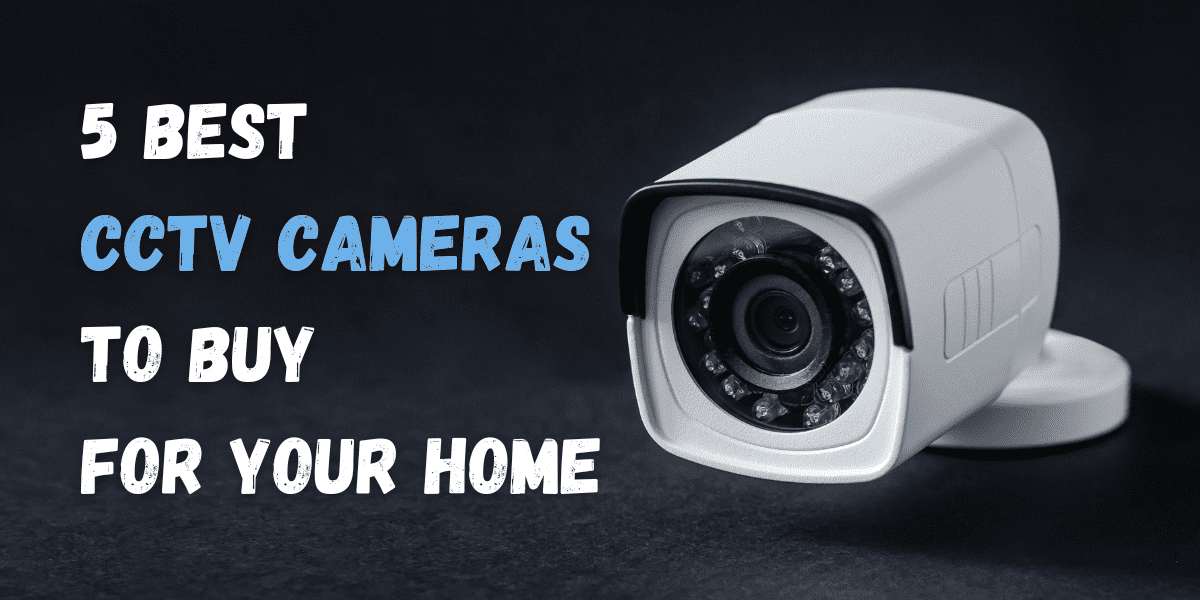 Over the last decade, security cameras have come a long way. They are now being used in all public as well as private spaces. CCTV cameras with their ever-increasing demand, have become essential in recording, tracking, and even recognizing faces with the advancing technology. While they are amazing techs that come in handy, especially when safety has become a myth.
The security cameras that are in the market now can differentiate between animals and intruders and has a voice-off ability to warn intruders when they detect motion. Apart from these qualities, security cameras have been positioned to get support from artificial intelligence which has enhanced their overall performance. When you are making the decision to buy the right one, it is important to keep in mind the type of camera and kind of function it would be able to carry out. CCTV cameras for homes, come in two types, they are, indoor and outdoor.
While there are numerous feature-induced security cameras out there. Not everyone has a kind of time to intricately research them and then come to a decision on which to buy, surely, you don't? Not to worry, we are here just for this reason, to make the process like these smooth and informative.
Come on then, let us dive into the world of the best CCTV cameras!
EufyCam 2C Pro 2-Cam Kit:
The camera in the focus is the newest model of EufyCam. It comes in kit size and gives you the best night view one could hope for. Look at the specifications below to know more.
Lorex LNB8963B IP Bullet Camera:
Lorex bullet camera comes with night vision and is weatherproof. The CCTV has a special feature that enables 4k HD video quality even when it is zoomed. Look at more specifications below to know more.
TP-Link Tapo:
The newest model of the TP-link CCTV camera is featured ultra high-definition video quality. It also comes with Alexa as well. This camera is best suited for indoors, that is inside your home. You can use this camera for surveillance.
CP Plus smart security camera CP-E21A:
CP plus is a popular model for indoor usage which supports Alexa and Google. The camera comes with a smart motion sensor that can track the movement. It is also compatible with mobile phones where you can get their app, Ezykam+
Imou 360° Full HD Security Camera:
IMOU 360 as the name itself suggest is a completely rotatable camera that is made exclusively for surveillance purpose. The CCTV greatly supports Alexa and Google, a smart camera that also happens to possess infrared LEDs to keep up its night vision.
Conclusion
There are innumerable choices in the market, however, the above-mentioned options offer the best features that security cameras are expected to provide. After getting the CCTV cameras, installing them can be a challenge, as it requires some professional expertise. Hometriangle has the best experts to cater to your needs, it might be CCTV installation or repair of the same, and we will handle it for you.
Also read: Be Safe in your own Home