Home Maintenance & Repair
12 Tips When Buying Quality Electrical Equipment And Supplies
When purchasing electrical equipment and supplies, you must ensure that the quality isn't compromised. Faulty electrical equipment and supplies can be dangerous to you and whoever you've hired to fix them.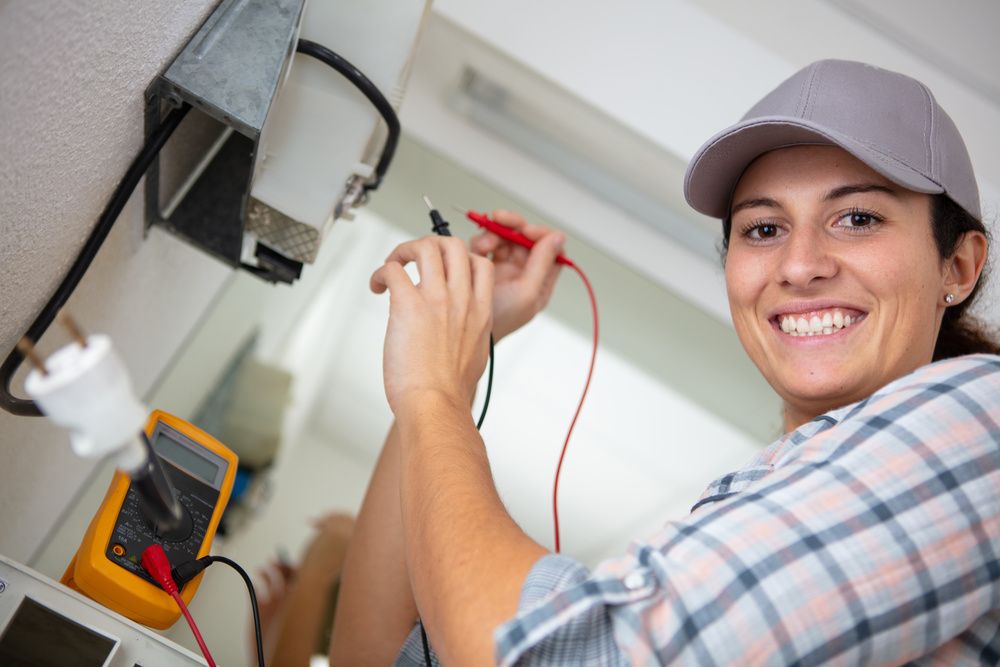 When purchasing electrical equipment and supplies, you must ensure that the quality isn't compromised. Faulty electrical equipment and supplies can be dangerous to you and whoever you've hired to fix them. You can determine the quality of electrical equipment and supplies by ensuring they adhere to universal standards and codes of practice. You should also consult a professional before buying or installing any electrical equipment and supplies, especially around your house.
What to Consider
There are many choices in the market for electrical equipment and supplies, and your needs should inform your purchasing decision. Electrical equipment and supplies can also add value and aesthetics to your home or business. Thus, it would be wise to choose those with finishes that complement your interiors.
With that in mind, here are 12 tips that you might consider when purchasing quality electrical equipment and supplies:
1. Have A Plan
While it might sound a cliché, it's essential to have a plan before starting your electrical equipment and supplies shopping spree. When planning, consider all the necessary factors in purchasing electrical equipment, such as purpose and use. A carefully curated plan can ensure that you only buy what's needed and the correct quantity. Besides, a plan can ensure productivity because you won't waste time testing different items while you're aware of the electrical supplies you're looking for.
You'll be considering several things when planning to purchase quality electrical equipment and supplies, such as the budget, durability, the exact items needed, quantity, and time. The plan doesn't have to be elaborate and highly detailed; it can be in the form of a checklist.
2. Create A Budget
You'll need a reasonable budget for your electrical equipment and supplies. While you might be tempted to compromise on the price of the items you purchase, quality should be your utmost priority. The budget should be flexible to accommodate any differences in the prices. Likewise, when buying electrical equipment and supplies, you'll realize that the costs of items such as newer glass look switches differ depending on the brand and the supplier.
Although you must stick to the budget, ensure you buy premium quality and safe equipment and supplies. Many high-quality electrical equipment and supplies are relatively affordable, and you don't have to break the bank.
3. Consider The Types Of Electrical Equipment And Supplies
It would be best if you also considered different types of electrical equipment and supplies before making a purchase. You must determine the kind of electrical equipment you need for your projects, the elements used in the electrical appliances, and all the tools you'll need for the installations or repairs.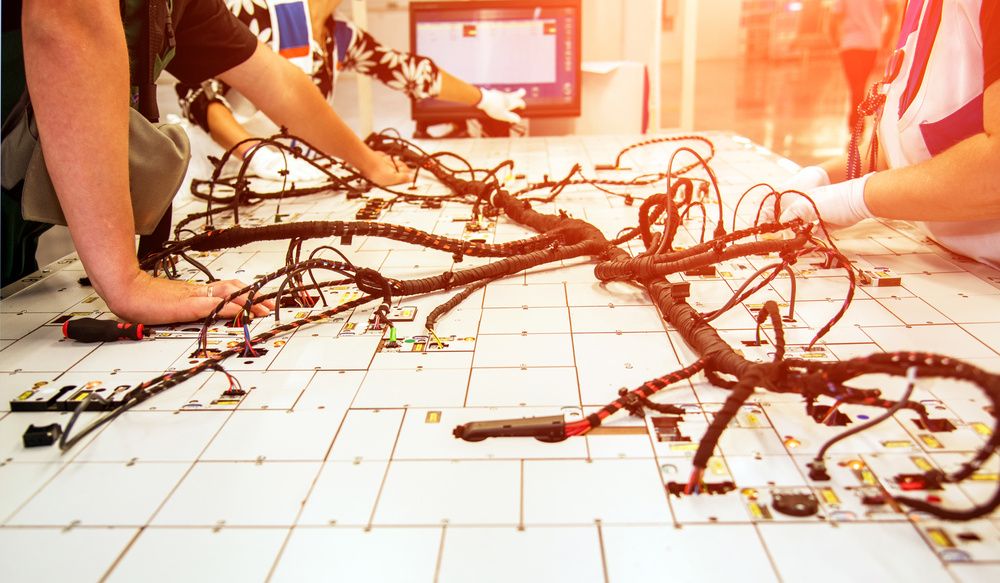 Some electrical equipment and supplies you might consider purchasing are switches, electrical covers, wires, outlets, light bulbs, and conductors. The areas of consideration for quality in each item are different, so ensure you have solid selection criteria.
4. Consider Safety
You can also determine the quality of electrical equipment and supplies by considering their safety, which should be your primary consideration when handling electrical equipment because it can be catastrophic if not handled well. You can consult a professional on the safety of electrical appliances and equipment, especially if you're planning on taking the project yourself.
In addition, the tools you opt to use should comply with safety regulations. You can check for a safety seal of approval on the electrical equipment and tools you'll use. This seal indicates that a product has been tested and approved as safe for use.
5. Buy New Electrical Equipment And Supplies
Ensure you don't compromise on the quality of electrical equipment and supplies by purchasing second-hand goods. While reusing items can save money, it wouldn't guarantee your safety. In most cases, the safety level of used electrical equipment has already degraded, and it wouldn't offer you the same service as new ones. However, if you must purchase used equipment, ascertain it's in good condition and properly working. Moreover, it would be best to let a professional inspect the used equipment before purchasing it.
Additionally, if you buy used equipment, it would be better to get one from reputable brands or companies because they offer support and warranties on their products, including used equipment. Nonetheless, you must understand that used equipment won't provide durability, and it would be better to get a new appliance.
6. Buy Sustainable Ones
The world is gradually moving toward environmentally friendly and sustainable tools to provide us with the electrical energy we need to power up our appliances and equipment. Today, many companies are producing electrical equipment and supplies that have less plastic and are organic-based. The sustainable equipment produced is high quality, with good warranties and service offers. So, you'll get quality while being environmentally conscious when purchasing such products.
Sustainable electrical equipment and supplies also have low power consumption. You can find the power consumption rate information on the label or at the back of the appliance or equipment. If you can't, check the company's website or inquire from the sales or service team. You can also choose energy-efficient appliances such as LED lights instead of incandescent bulbs.
7. Consider Shopping Online
Technological advancements have made shopping easy in the comfort of your home. So, if you're looking for high-quality electrical supplies, consider shopping online. While you might have reservations about shopping online for electrical appliances, customer reviews might change your mind. Most online platforms offer a section for customer reviews on their products, and this information would be beneficial to you. The reviews will give you an idea of the quality of the product and whether it will serve its intended purpose.
You can also check the features of the supplies you're looking for in an online shop. The product information will help you decide if the product can carry out its intended function. Hence, ensure you've seen all the features and read the description before buying the product.
8. Shop From Reputable Companies And Brands
While supporting small businesses and startups is okay, you might consider reputable brands and companies for electrical supplies and equipment. Established companies have had time to improve their products and services. Besides, most reputable companies offer services such as installation, maintenance, and a good warranty. The quality of electrical appliances from established companies is also higher because of their expertise and long presence in the market.
It's also easy to find reviews on appliances that have been in the market for a long time. You can be sure about the quality of electrical equipment when many people can attest to its efficacy through brand loyalty. Thus, if you're unsure what to look for in determining the quality of an electrical appliance, you can make a purchase based on the company's reputation.
9. Consider Modern Appliances
There have been significant improvements in electrical equipment and supplies to modernize them. The upgrades are also crucial to the quality and ease of function. For instance, you might notice that the modern switch uses a softer mechanism that smoothens functionality. Current appliances, such as microwave ovens, are also quieter and easier to use. Furthermore, you might realize that modern electrical supplies are now multifunctional, and you don't have to purchase many items for different tasks.
Modern appliances can also improve the aesthetics of your space. While some items, such as modular electrical switches, can be costly, they also enhance the value of your home and are known for their durability.
10. Take Measurements
If you're planning to do wiring or purchase cables, you'll have to take measurements. You can use a tape measure to determine the length of where the wiring will be fitted. Ensure that you take accurate measurements to avoid ending up with short cables or wires that will be a wasteful leftover. To be safe, purchase cables and wires a few millimeters longer than the required measurements. If you're unsure how to take measurements correctly, you can hire an expert. The price of wiring equipment also relies on the length you're purchasing, such that long wires are more expensive.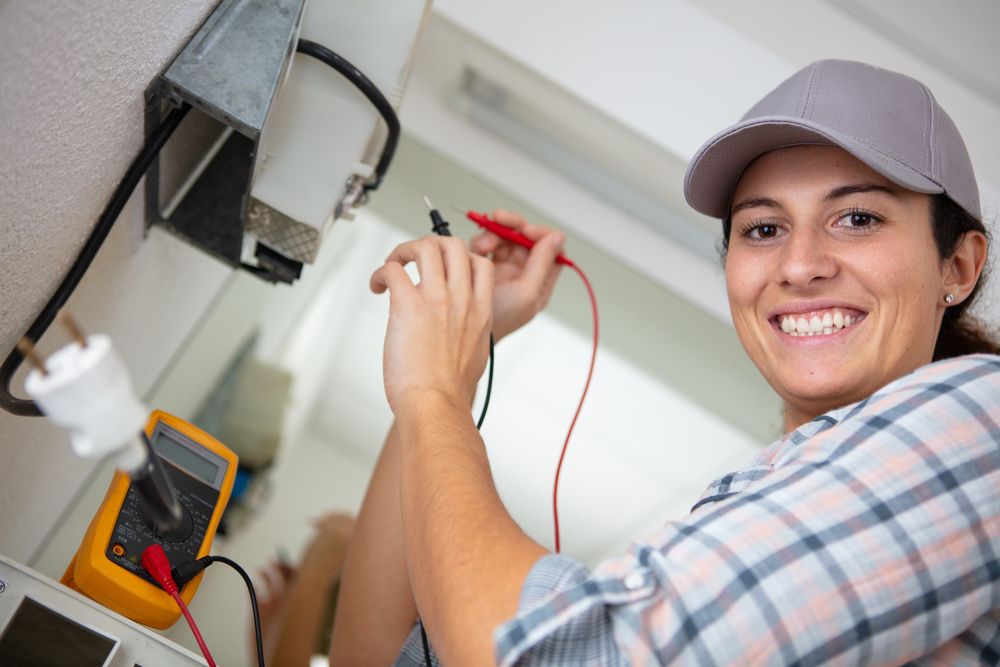 11. Go For Waterproof And Fireproof Electrical Supplies
Electrical supplies don't fare well with water and fire, and any contact can be hazardous. So, ensure that you purchase electrical supplies that are waterproof and fireproof. You'll notice that appliances compliant with the IPX6 code are resistant to water jets, while that above IPX7 can survive being immersed in water. Ideally, a device that's water resistant can't shock you when it's in contact with water.
Further, ensure that you buy electrical equipment made from fireproof materials such as polycarbonate. If the electrical appliances you're buying, such as lamp holders, are fireproof, you'll be guaranteed safety in your home or business in case of a fire.
12. Purchase The Correct Electrical Equipment And Supplies
The quality of the appliance you purchase won't matter if it's used for the wrong function. So, ensure you understand each electrical item's application before buying and installing it. If you purchased a high-quality wire and ended up installing it incorrectly, it may pose danger to you and where you installed it. If it's your first time buying an appliance, ensure you ask the sales representative or an expert for advice on which one to buy. After all, electrical appliances can be dangerous if misused or handled improperly.
Conclusion
The market is flooded with electrical equipment and supplies, but you must ensure you buy the best quality. It might also be overwhelming to go through all the available electrical supplies and check them for their quality and functionality. Therefore, it would be best to ask for professional help and guidance to address any issues you may have with the electrical equipment in your home or business.