Electronic & Appliance Services
Top Must Have Modern Appliances For Every Home
With so many different appliances in the market today, we've got everything you need to cook up a storm. Get ready to start whipping up some delicious meals by adding these devices to your kitchen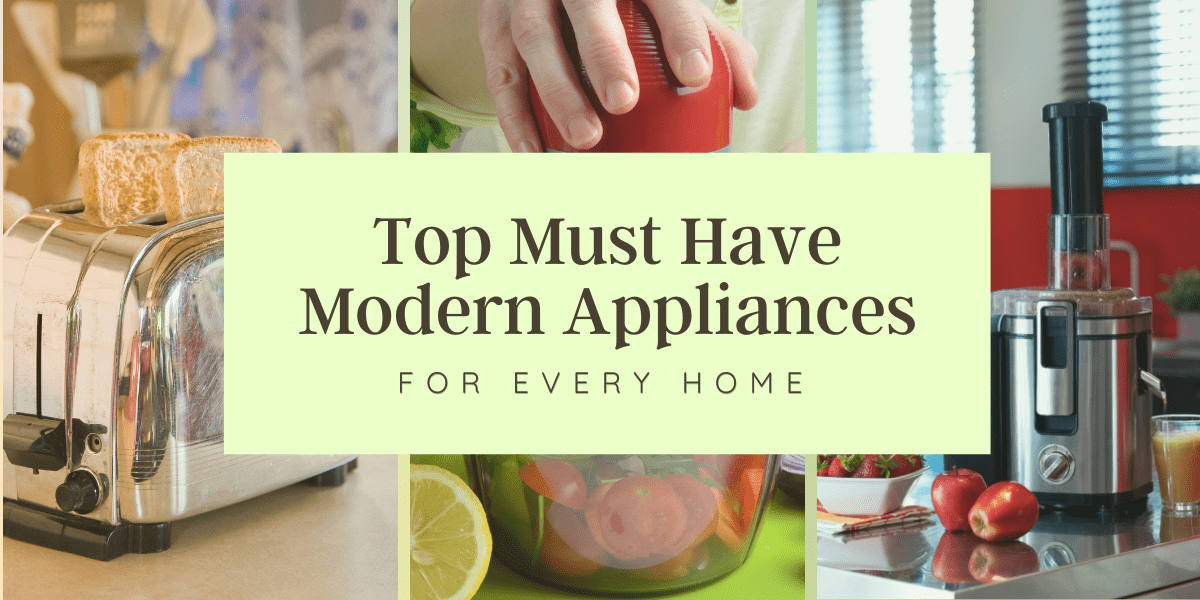 Today with the advancement of technology, new appliances, devices, and gadgets are being introduced to the market. Modernization has made it nearly impossible to live without them, as they have become an integral part of our everyday life. With today's appliances, balancing work and home life has become much easier.
In recent years, we have witnessed even greater ease of life due to the digital revolution. For example, instead of washing dishes by hand, you can simply use a dishwasher today. If you look back 15 years from now, we have seen people struggling to do daily chores such as chopping vegetables or kneading the dough in the kitchen, and by the time all of the work was completed, we would see our loved ones get exhausted. Nowadays, modern appliances are designed to make our lives easier by allowing us to do things faster, save energy, and spend more time with family.
Appliances That Modern Technology Has Gifted us With
Toaster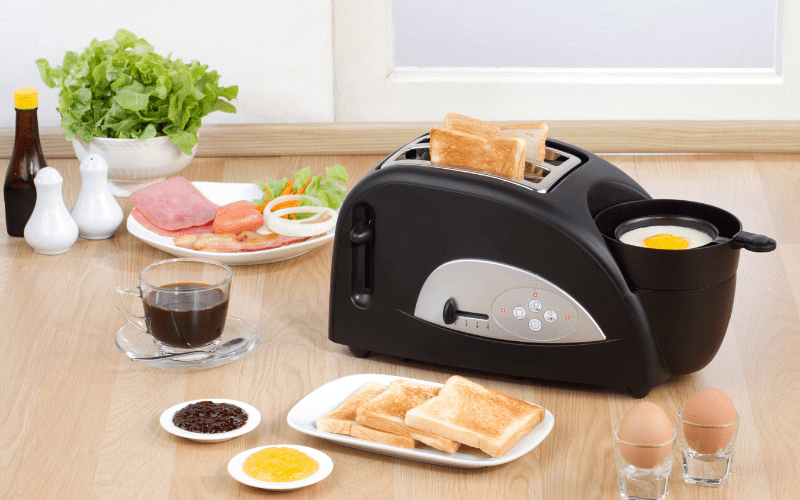 Now no more skipping breakfasts just because you're running late, get yourself a toaster or a sandwich maker and watch the magic happen. Toasters make it easier and faster to satisfy your hunger pangs in the morning. Now, no more flipping your bread on the pan and waiting for it to toast; with the help of this device, all you need to do is place the bread inside the toaster, and this magical gadget will do the rest, leaving you to eat that hot crispy toasted bread with some butter or cheese on top.
Vegetable chopper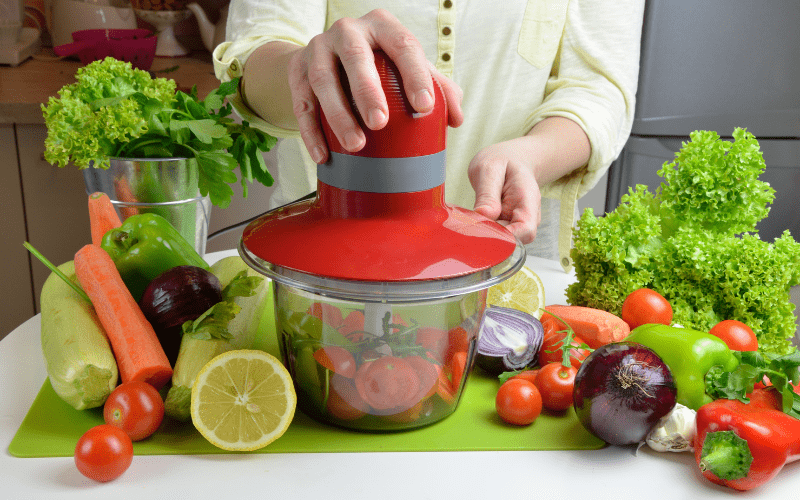 Are you tired of cutting your vegetables after a long day at work, or do you despise cutting onions because they make your eyes water? Then I have a suggestion for you: get yourself a vegetable cutter and trust me, you'll have finely chopped vegetables in no time. This device will save you a lot of time and energy and will make your job easier.
Juicer
Do you crave fresh fruit or vegetable juice first thing in the morning? If you find that healthy juice is essential to your morning routine, a juicer will help you make your fresh and delicious juice quickly and efficiently. If you find that a healthy juice is essential to your morning routine, an all-in-one juicer for greens, fruits and vegetables will help you make your fresh and delicious juice quickly and efficiently.
Induction Stove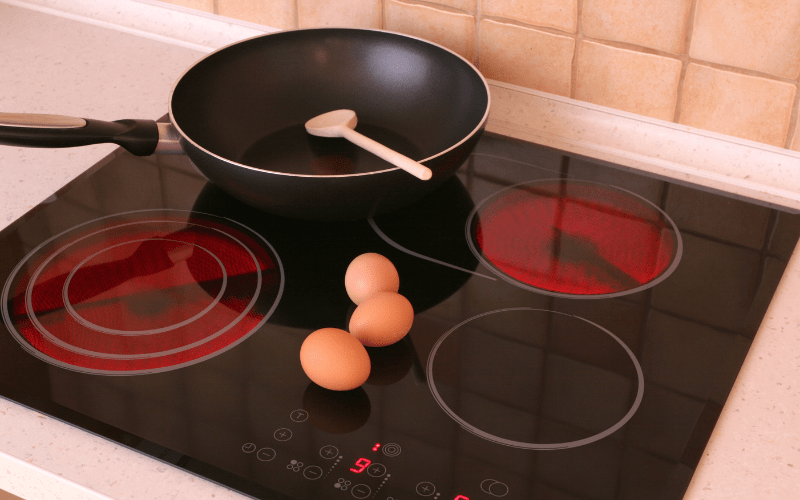 A modern induction stove allows you to cook more efficiently and stylishly. With this device, you can cook fast and effortlessly without making a mess. In addition to being more convenient, reliable, and easier to use, this device is perfect for students, bachelors, and working employees.
Dishwasher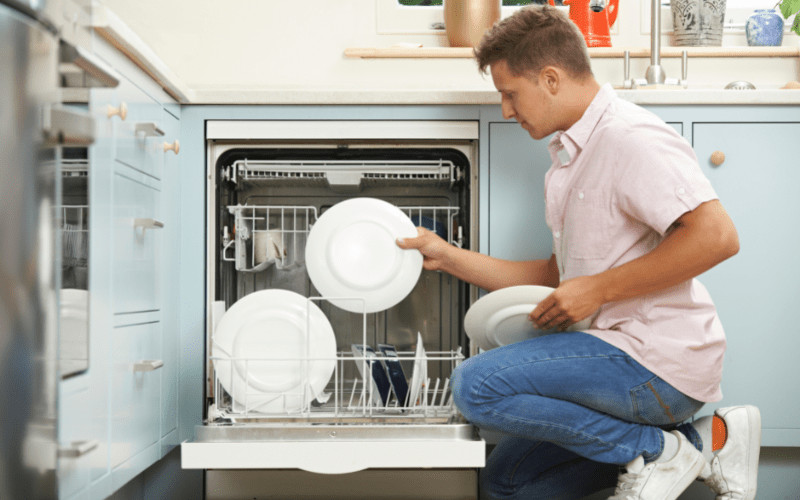 Yes, we understand the struggle of having to wash those mountains of utensils after a stressful day at work. In this case, a dishwasher is the best option for you. You can choose from a variety of dishwashers with varying prices based on your budget and needs. Dishwashers help you get clean, shiny utensils in no time. Additionally, most dishwashers have a drying feature, so your dishes come out dry and fresh. While you sit and watch your favorite show, your utensils are already washed and cleaned.
Common Appliances Which Changed Our Lives Drastically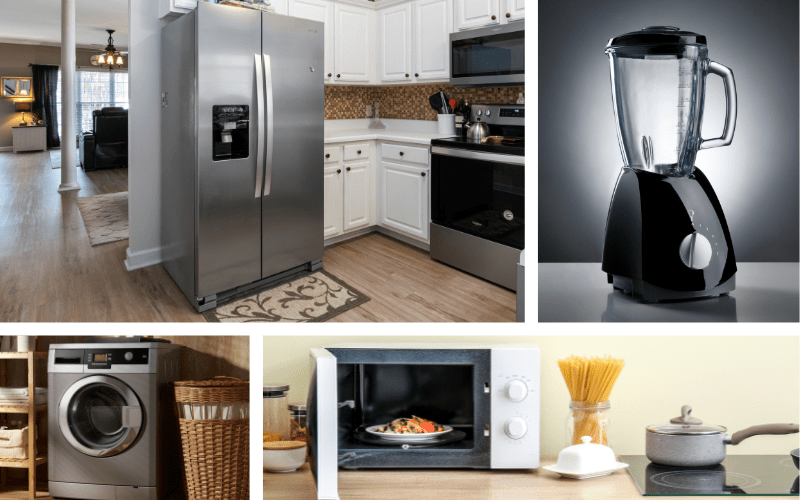 Washing Machine: Washing machines have replaced hand washing. A washing machine has been used in almost every Indian household for over 20 years now, and with growing technology, they are being introduced in the market with new features, new looks, new colors, and sizes almost every few months. You can select your machine based on your preferences and budget.
Mixer Grinder: This is one basic device that is found in every other kitchen in our country today, from chutneys to masalas to grinding dosa, and idli batters, this machine has saved us time and energy to the fullest, all thanks to modern technology for giving us this.
Microwave: Yet another introduction to the modern world, microwaves have been helping us with reheating, cooking, baking, grilling, and almost everything. Making pizzas, cakes, muffins, tandoori's, and kebabs at home are all easy with this good-looking device.
Refrigerators: Last but not the least, we have refrigerators and this one device had to surely make it to our list, the savior of leftovers and the protector of fruits and vegetables. A refrigerator helps us to keep all our food inside it safe and fresh for a long time, same as washing machines today we see several refrigerators in the market with unique features, colors and sizes that fascinate us to buy them.
With this article, now you can easily choose what device to add to your kitchen next and get your life going!
If you already own these modern appliances and they have a problem that requires repair, don't worry; Hometriangle will send in its best technicians to resolve any appliance-related issues. Give us a call now and see us knock on your doors soon to fix it.