Moving, Storage & Logistics
10 Ways To Save On Self-Storage Costs
Although minimalism is on the trend, not everyone can easily let go of their precious belongings. The next best option is to rent a storage unit to keep these items safe and in good condition. However, renting storage can sometimes be expensive.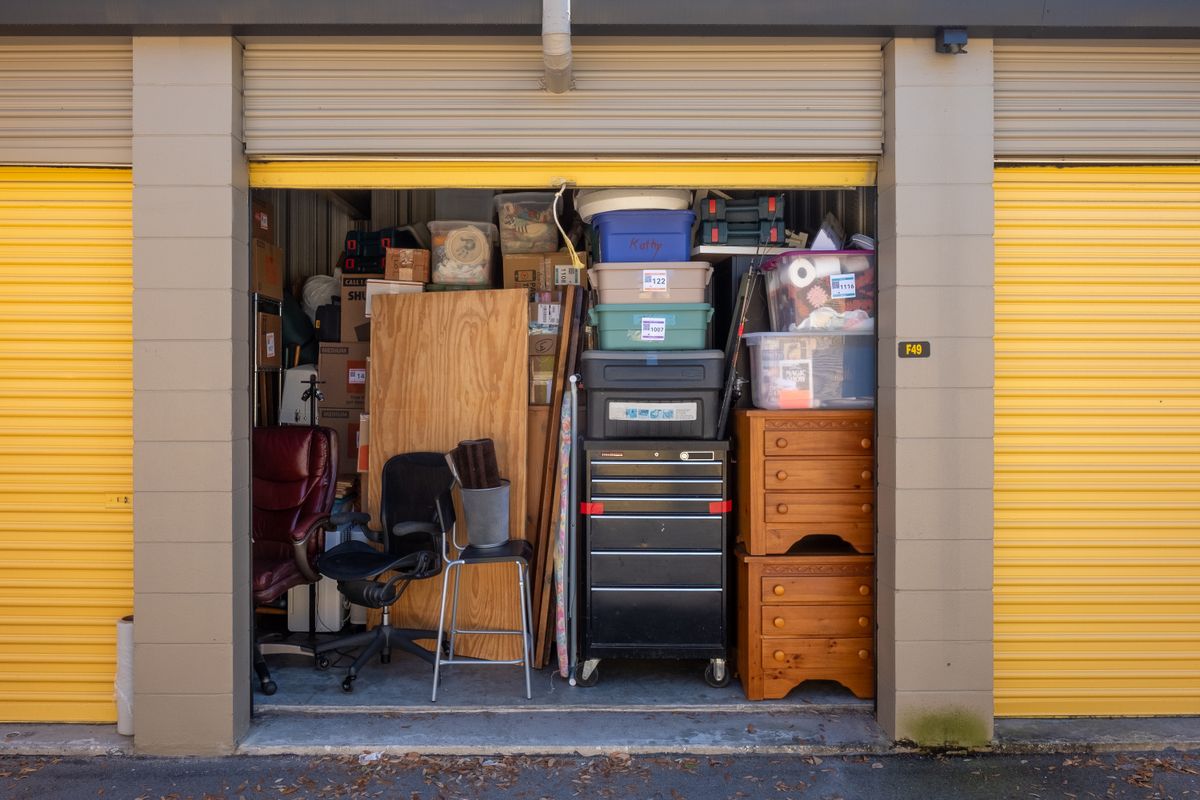 Although minimalism is on the trend, not everyone can easily let go of their precious belongings. The next best option is to rent a storage unit to keep these items safe and in good condition. However, renting storage can sometimes be expensive.
Self-storage is a practical choice for those moving into smaller homes or going on a long adventure. No matter the circumstance, it provides safe storage space for small and large items, from your electronics to bulky furniture. While renting a storage unit is essential, no one wants to spend a hefty amount for it when there are budget-friendly tips to follow. That said, here are ways to save on self-storage costs:
The Ideas
1. Choose The Smallest Unit Possible
Renting a larger unit means paying a higher price. While having extra space is a good idea for long-term storage, it's not always an economical choice for everyone. One of the most efficient and practical tips to save on your self-storage cost is to rent the smallest possible unit available.
The standard storage unit sizes depend on your location. In Auckland, you can rent a unit with dimensions 3m long x 2.4m wide x 2.4m high, or a total of 17 square meters. It's enough for storage of small furniture and miscellaneous items.
Renting the smallest unit is the most economical option for those who don't expect property accumulation for at least a year. One instance is if you're traveling for an extended period. Furthermore, you can always rent a larger unit in the future as the need arises.
2. Consider Unit Sharing
While renting a small unit is a practical option, sharing a larger one is also great. If a close family or friend also needs self-storage, you may rent one unit and pay half the rent each. Aside from having a larger space, you can also cut down a significant portion of the price.
One of the best solutions to safe and efficient storage unit sharing is to find someone you can entrust your property with. If you're storing high-value items, you need someone trustworthy. In case you can't find anyone close to you who needs self-storage space, you can go back to the first option.
Sharing one storage unit always poses a risk. However, renting a unit itself can also be risky. Therefore, finding a rental like Safestore and other storage services that guarantee high-level security for your treasured items is imperative.
3. Declutter Before Storing Items
One of the common mistakes in storing items in self-storage units is skipping decluttering. While the goal is to keep your belongings safe and secure, there are items you'll find not worth holding on to. Some of these are unusable and low-value, only wasting space and money in the long run.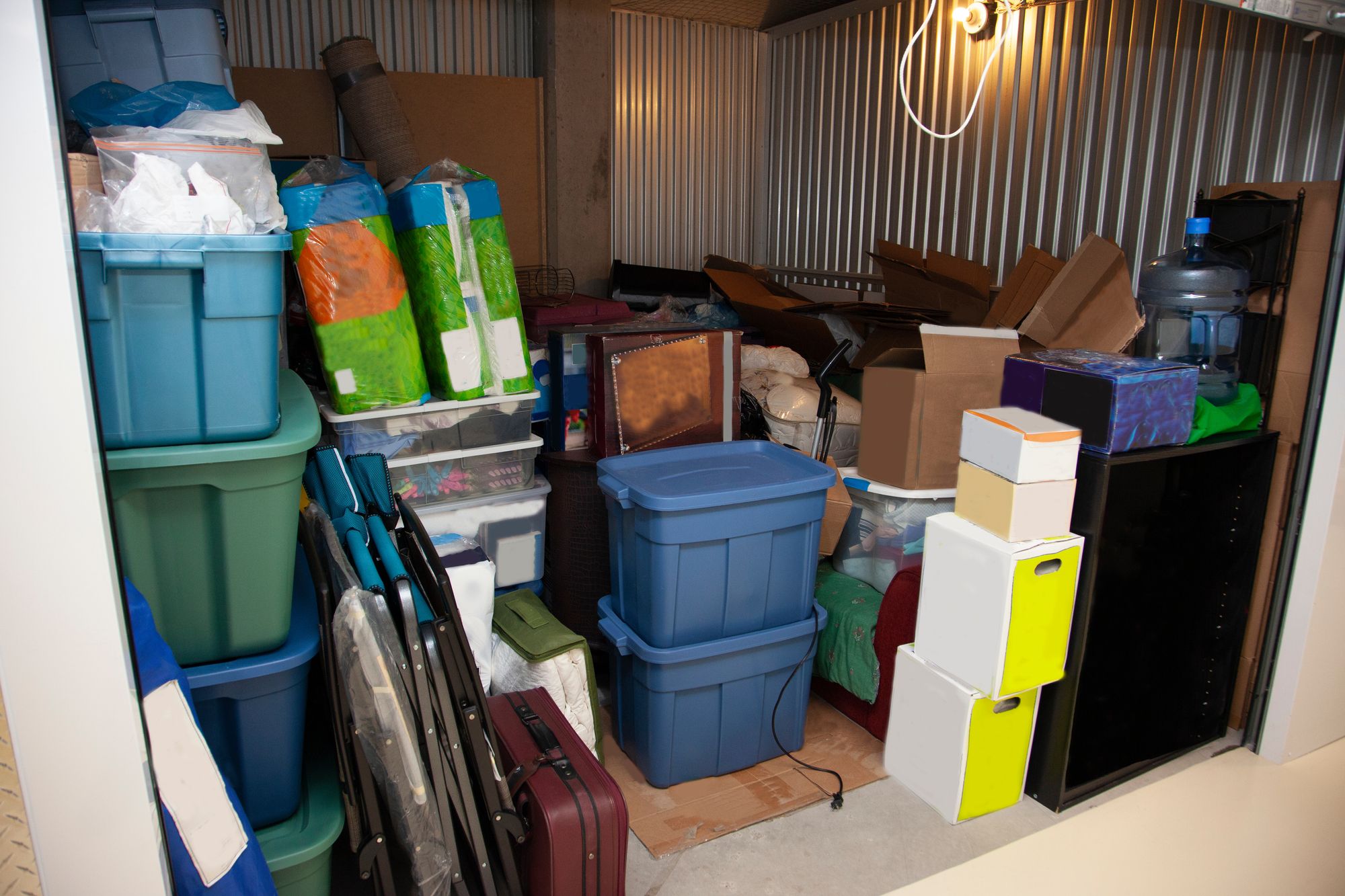 Before organising items for storage, declutter first. Determine which things are worth keeping. You can earn a part of your storage rental budget by having a garage sale for properties you're willing to let go of. You may also donate them or give them away to friends and family.
Moreover, decluttering helps you determine which items are most important to you, whether it's about sentimental or monetary value. Decreasing the personal property to store also means maximising your budget. When you have fewer items, you'll only need a small unit with minimum rent.
4. Organise Efficiently
After decluttering, it's time to organise. Organizing your personal properties is one way to save space and self-storage costs. At first, everything may look too bulky to fit in a small unit. Systematic organisation and proper stacking can solve this problem.
One way to organise efficiently is to categorise everything according to size. Put the small ones in storage boxes and stack them according to weight. For bulky items like furniture pieces, tucking them in the corners can help save more space. Dressers and cabinets can also double as storage boxes for smaller items.
Another tip is to categorise according to necessity. Suppose you're looking forward to getting some items from the storage sooner than others. Place them near the door for easy access. Those you'll be storing for longer should be placed at the back. Organising this way can help you maximize a smaller unit, saving rental costs.
5. Pick An Inside Or Upstairs Unit
Self-storage facilities with drive-thru options are more convenient yet expensive. To get the lowest rent possible, you may pick an inside or upstairs unit. These units are less convenient but ideal for those looking to save on storage costs.
If you're storing smaller items and have a friend who can help unload them, an inside or upstairs unit is the best choice. It may require a repetitive trip from your vehicle. Still, it's a small effort that can significantly reduce storage costs.
Aside from lower rental prices, inside and upstairs units can be more secure. These are the safest and most practical choices for storing high-value items. You can stay worry-free knowing your personal property is always secure.
6. Choose A Far-Off Location
The most convenient self-storage locations are often the most expensive ones. If you're moving into a city, storage services nearby can cost double compared to those in suburban and rural areas. Renting a unit within the city may be favorable in some cases. However, it's impractical for those looking for budget-friendly options.
Choosing a self-storage facility in a far-off location is ideal for long-term storage. This is the best option if you're not expecting to grab items from time to time. A one or two-hour drive isn't as bad compared to expensive storage options within the city.
Moreover, the accessibility of the storage location isn't an issue for those traveling constantly. Finding an affordable unit in a rural area is a good deal if you're looking for a place to keep your personal belongings for at least a year.
7. Find Other Ways To Store Bulky Items
Bulky items like large furniture, sports gear, and appliances often take up too much space in a storage unit. While decluttering and organising can help them fit in a limited area, sometimes, you need to find alternatives to save on costs. You'll find that there are ways to store some of these items for free.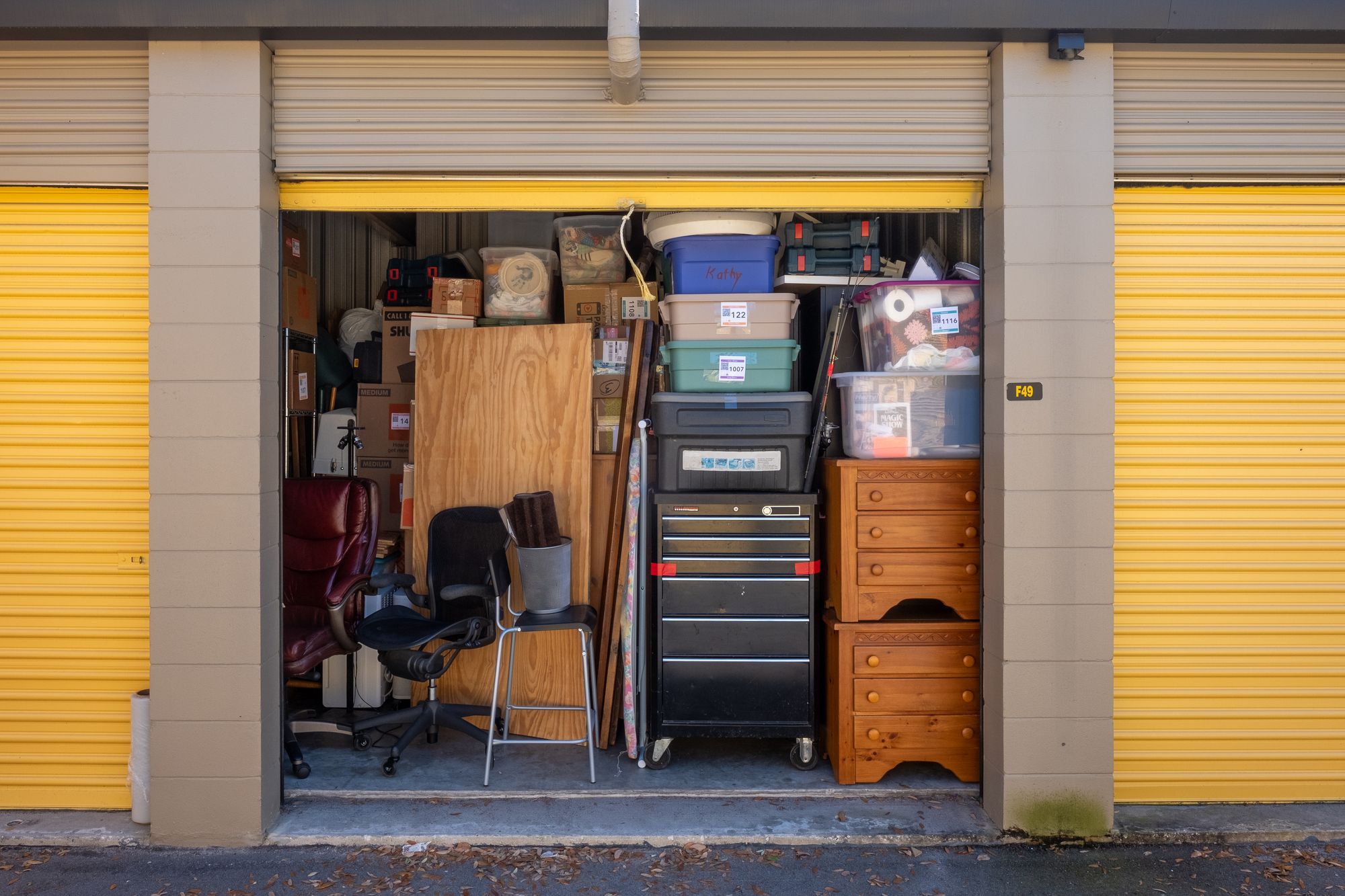 One of the most practical alternatives for storing bulky items is to lend them to a family or friend. Some have more than enough storage spaces within their home open for utilisation. You may ask them if they're willing to take and store the items for a specific period. You may even lend it to them for use, especially for things like furniture and home appliances.
Aside from bulky items, you may also ask a family or a friend to keep your small possessions like books, clothes, and documents. You can discuss the arrangement and even offer an extra buck for their inconvenience.
8. Pay Up-Front
Renting a self-storage unit on a monthly basis is a good option for some. However, paying up-front can help you get the best long-term deals for storing items. If you're expecting to hold your personal properties for at least a year, paying for the whole rental duration can help you save on storage costs.
Some self-storage services offer lower prices when you pay up-front. It may look like you're spending a higher initial cost, but it's more beneficial and convenient in the long run. The management may grant you a discount for your advance payment.
Furthermore, paying up-front removes the worries of paying rent every month. If you're going on an adventure, it's best to travel worry-free. Plus, you can avoid the risk of losing your properties due to a missed rental payment.
9. Look For Discounts
One of the straightforward tips to save on self-storage costs is to look for discounts. Some facilities in less accessible locations may offer discounts to attract more renters. Taking advantage of these benefits can lower your storage costs.
There are self-storage services offering one month free when you pay in advance for at least six months. Saving a month of the rental fee is a significant cost reduction. In some locations, storage units also offer substantial discounts for students, seniors, and military veterans.
10. Get Several Quotes
Getting several quotes from different self-storage facilities is one way to get the best deals. Storage services differ in rent prices depending on the location, current conditions of the units, and the number of vacancies. Before choosing a unit, it's best to do some research.
One way to compare self-storage prices is to search by location. You can list your target areas and look for storage services, available unit sizes, and prices. You may also contact them for a personalised quote in terms of paying in advance and long-term options.
Looking for the best options can help you get the largest unit necessary at the most convenient location for the most affordable price. It's one of the best tips to maximise your budget and find services that offer discounts and reasonable rent.
Conclusion
Being wise in choosing a self-storage unit helps you cut down on overall costs. By following these tips, you might find an economical option suitable for your needs, such as the affordable and secure storage units St George Utah offers. By following these tips, you can come up with the most economical option suitable for your needs. You can find an affordable self-storage service without compromising security.