5 Cool Ways To Keep Your Bedroom Spotless and Shiny
This blog is all about adopting efficient measures for cleaning the bedroom. Our bedrooms are a place where we spend most of our free time, so it is vital that our bedrooms are clean and tidy.
Cleaning is an act that is integral to the place we live. While we do clean every once in a while (which might be once in a blue moon) owing to our busy schedules, cleaning often or preferably every day is the best way to make sure you have more space, the house is nice to look at and it smells fresh and good after a hearty cleaning session. But the act of cleaning every day might sound daunting parallel with its benefits, many fear committing to it. But what if we tell you that, cleaning daily does not have to be challenging at all, in fact, a light 5-minute session of organizing your room is all you need for a tidy bedroom.
Yes, you heard it right, cleaning is more of what you do than the time you allot to it. Here in this blog, hometriangle gives you the top 5 ways in which you can keep your room clean. We have tried to highlight the simple yet underrated tasks to keep your room impressively tidy. So come on then without any delay let us get started:
A clean space is a safe place!
Make your bed:
Right, as easy as this sounds not many of us do it, mainly because we would just have woken up and made the bed feels like such a task. Here is the catch though, when actually making your bed right after you wake up, you indirectly create a sense of organized vibe in the whole room, which in turn will make it easier to organize other things. A well-made bed gives you a sense of fresh motivation to start the day.
Clean the windows and mirror: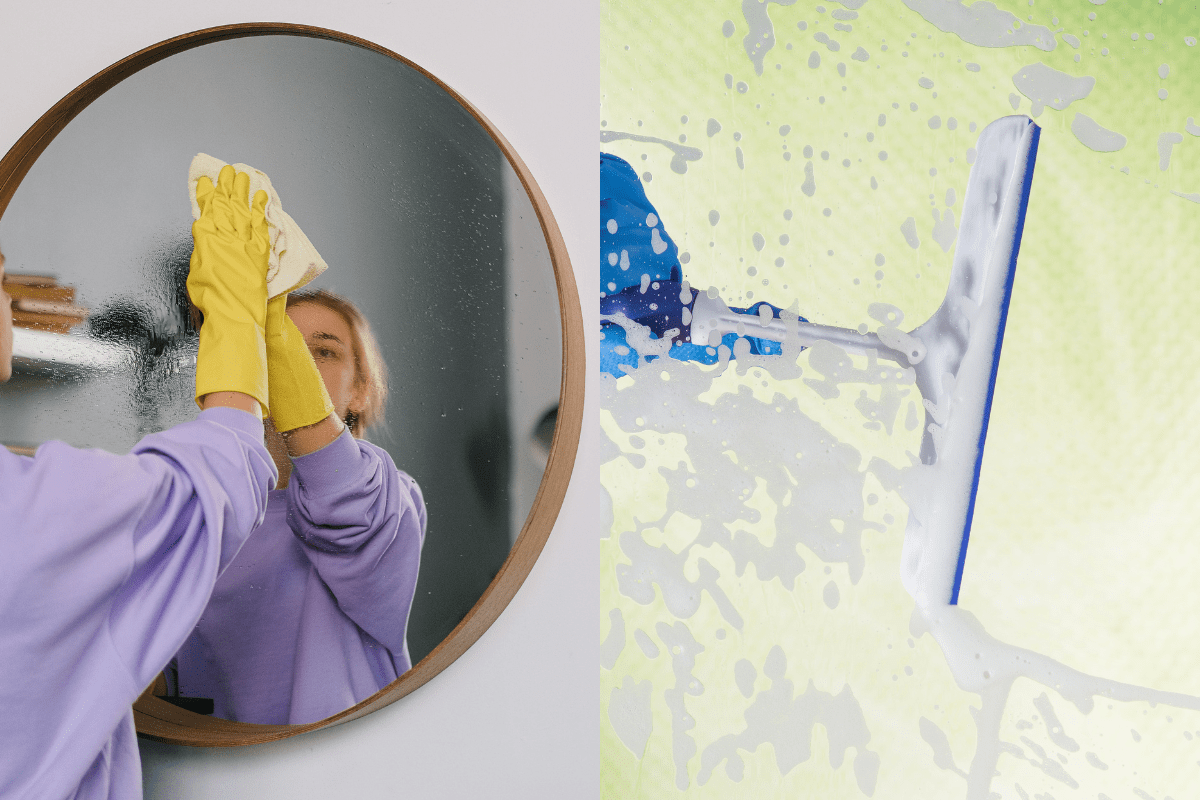 As ornamental as these parts of the house may look, they are not just for the show. Wiping the mirrors and windows with a wet cloth will prevent the dust from taking over them. Also, the clean and spotless mirrors and windows are more attractive to look at and give you a clear view of the outdoor.
Prioritize: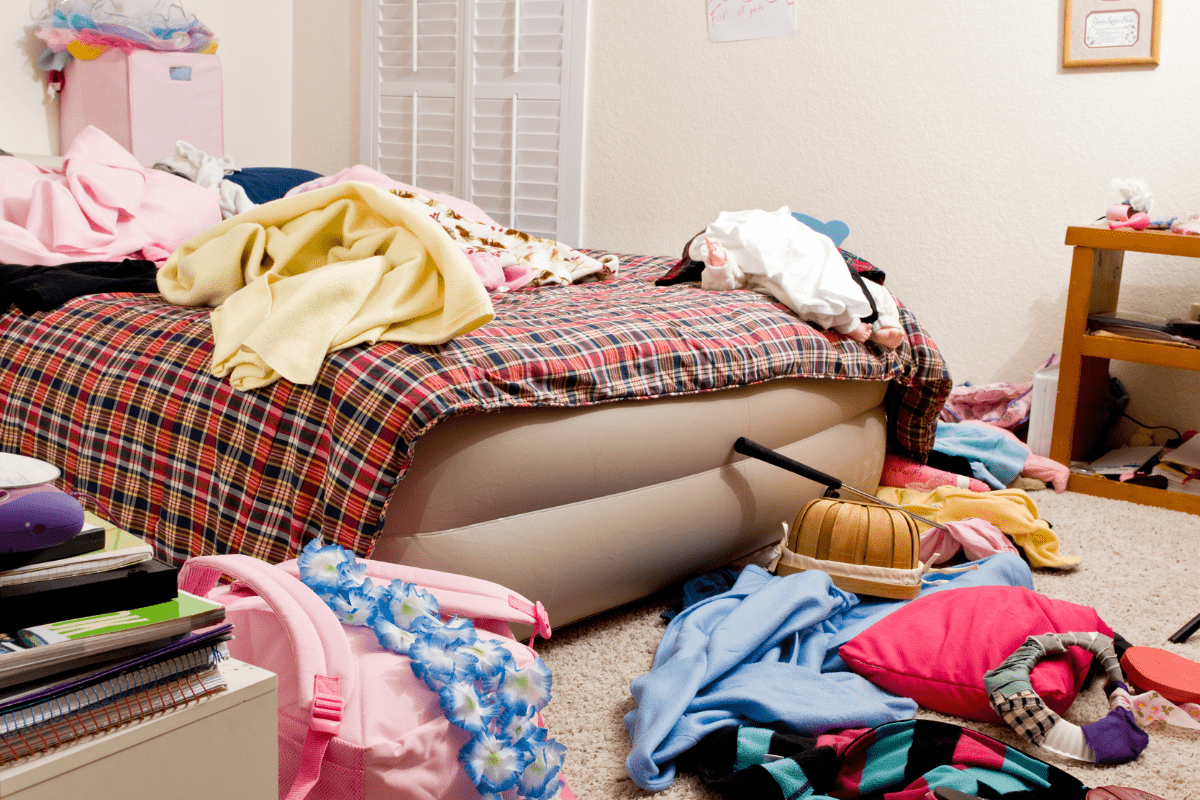 This point brings us to the concept of highlighting important things we need right away. For example, we have to take a look at your room and make a quick decision about what needs to be cleaned first. If it is your floor, then make sure you do it or schedule to do it. Prioritizing things beforehand can save time as well as energy.
Dust and Declutter: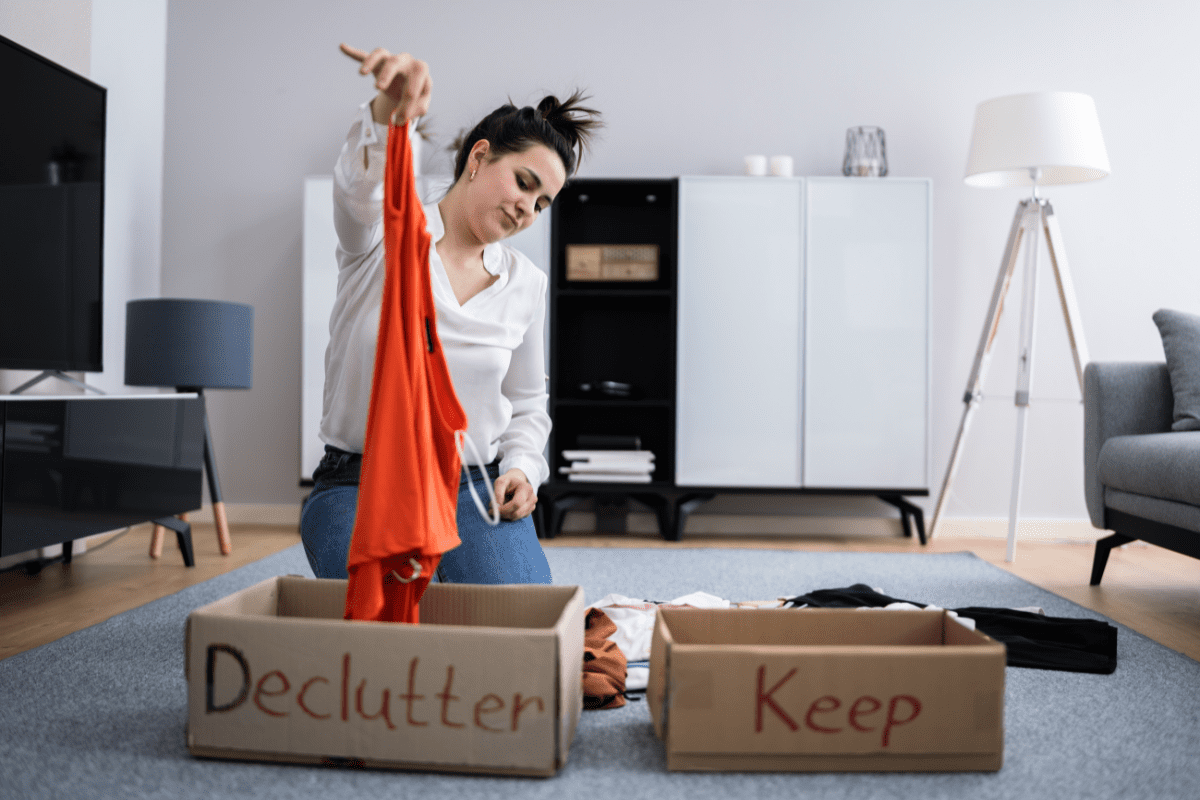 What does it mean to be a minimalist when it comes to the safety of cleaning? The answer is simple, take out the trash and by the trash we mean the items which you no longer need and are obsolete. Decluttering is the process of eliminating the unwanted waste that is taking up your space. Some of these items may be old papers, clothes, age-old inoperable electronics, or any other items that don't provide utility as of now. When you declutter your space, you automatically welcome other much-needed items to provide usefulness to your life.
Vacuum: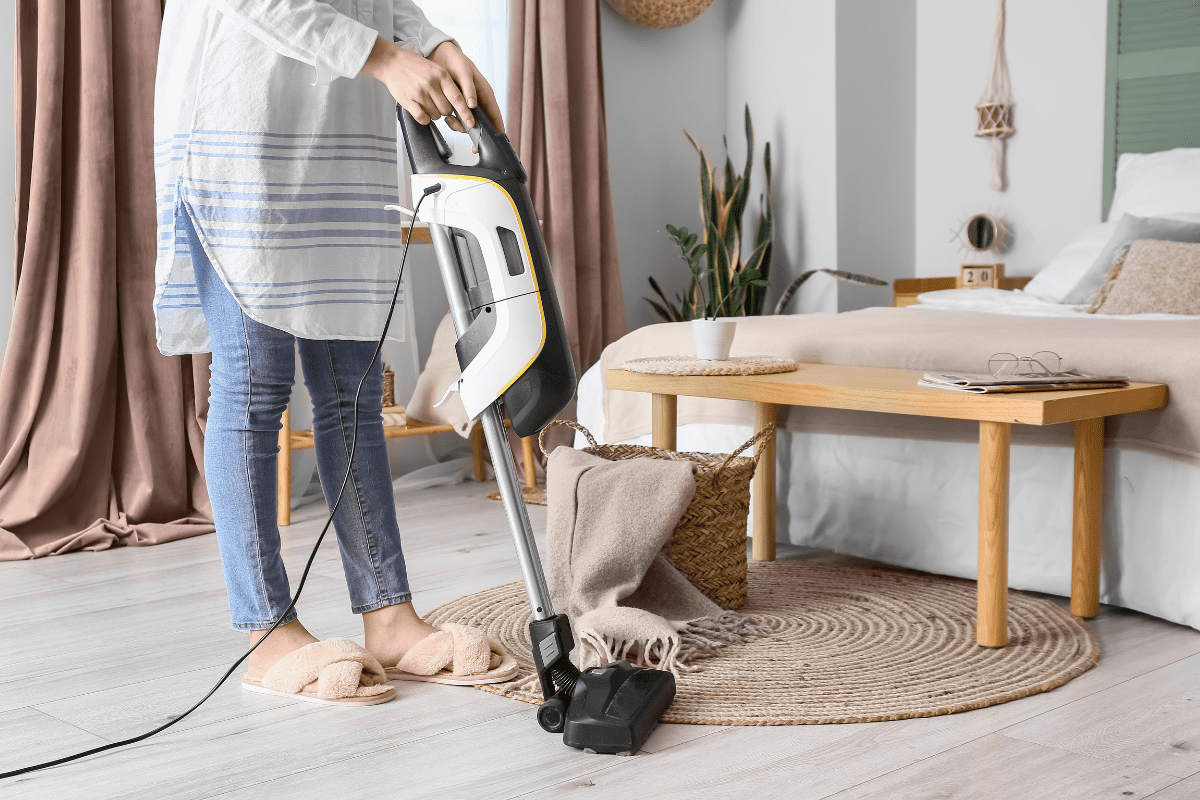 Vacuuming the room after the whole process of decluttering and cleaning is the best way to keep it neat and tidy for a longer period of time. So make the vacuuming bit a part of your time-saving cleaning agenda. Imagine how your room looks shiny and spotless. If your room is the space where you spend most of your free time then it is more than recommended to thoroughly clean it, and keep it healthy and safe.
Keeping your room neat and tidy doesn't have to be complicated at all. When you adopt the above-mentioned aspects in your cleaning agenda then you will endlessly set yourself up for a shiny, clean, and spotless home.
We also understand that if cleaning is something you don't look forward to doing, then we have a simple solution for you! Call HomeTriangle for the best deep cleaning services. You sit back and chill, while we will send you professionals who will indeed make your bedroom spotless and shiny