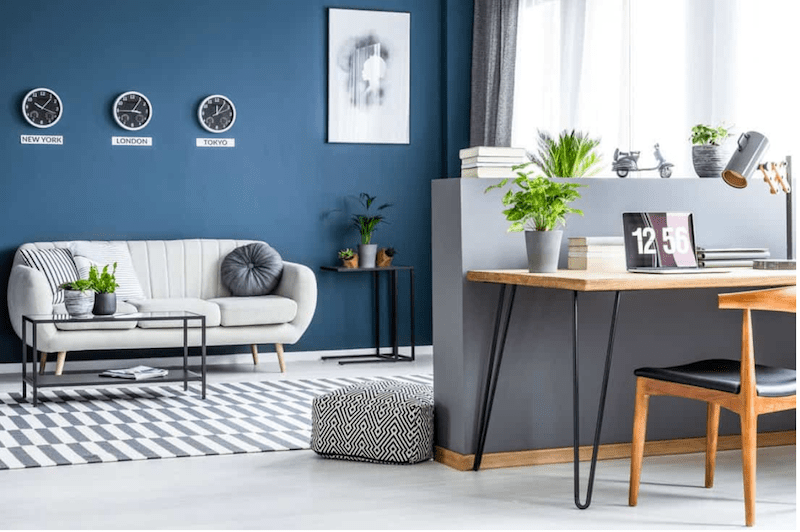 We asked around to people what their biggest struggle with working from home was and about 90 percent of them told us that they had difficulty getting anything done at home. Concentration and productivity had to be let go mainly because we are so used to homes being a place reserved for relaxing and unwinding. We end up lazing around working on the couch, wasting time with our families, and taking excessive coffee and food breaks.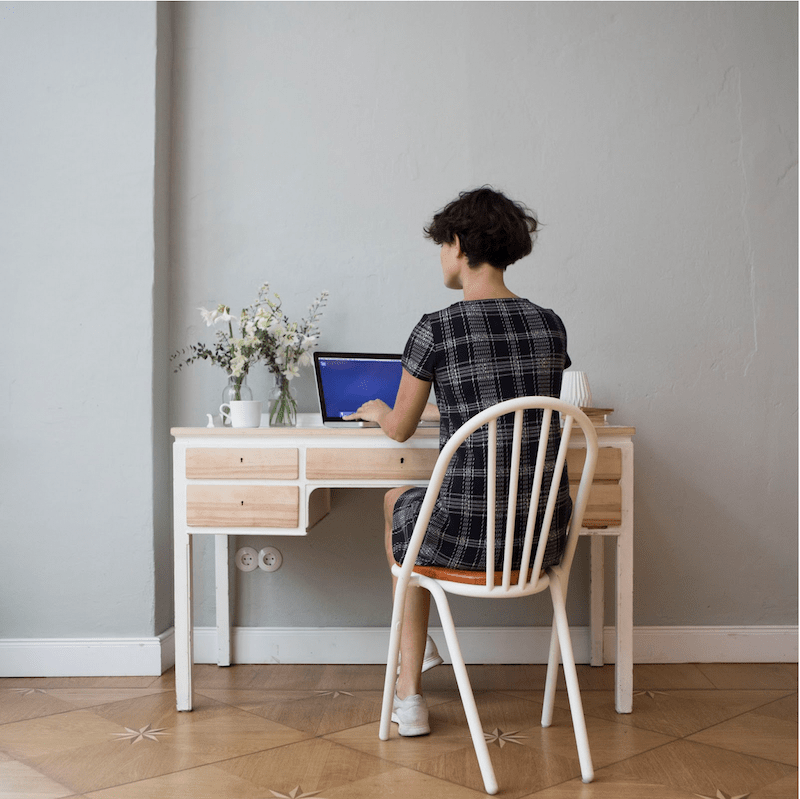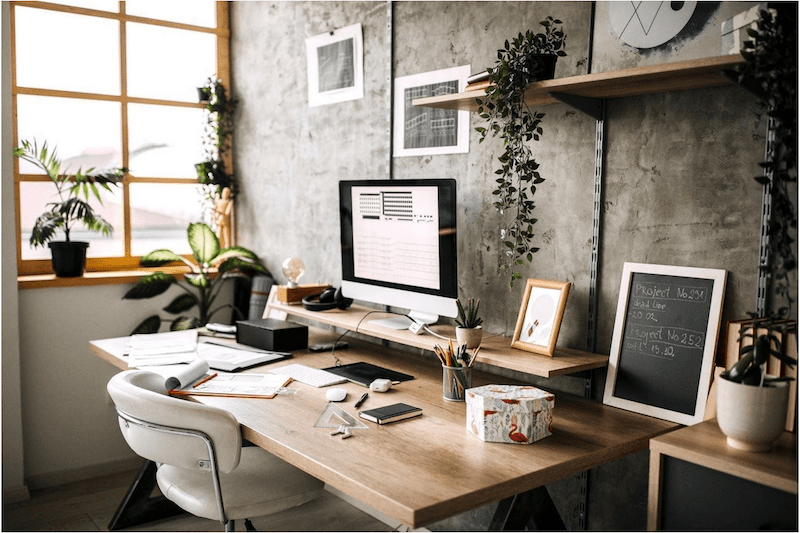 One of the best places to introduce a home office is the awkward corners in the homes. They can be quite unsightly and draw attention away from the central elements of our homes. So, we have two common problems, and we at HomeTriangle decided to come up with a solution for both of them.
Here are HomeTriangle's design tips for turning that awkward corners into a home office.
1. Create An Under-the-Stairs Office Triangle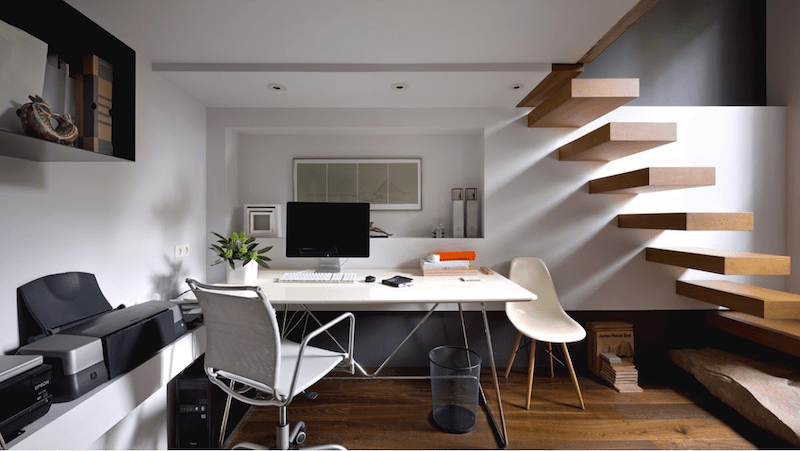 One of the easiest and best places to turn into a cozy cubicle is the space under the staircase that is flanked by a wall on one side. Choose a desk that matches the entire length of your wall and line slim shelves along the top half of the wall. You will have enough space for handy storage below your desk. An elegant chair that can be used as extra seating for guests is a very good addition to the set-up. Keep in kind to keep your palette consistent with the living area surrounding your workspace to give a seamless decor style.
2. Add a Transitional Corner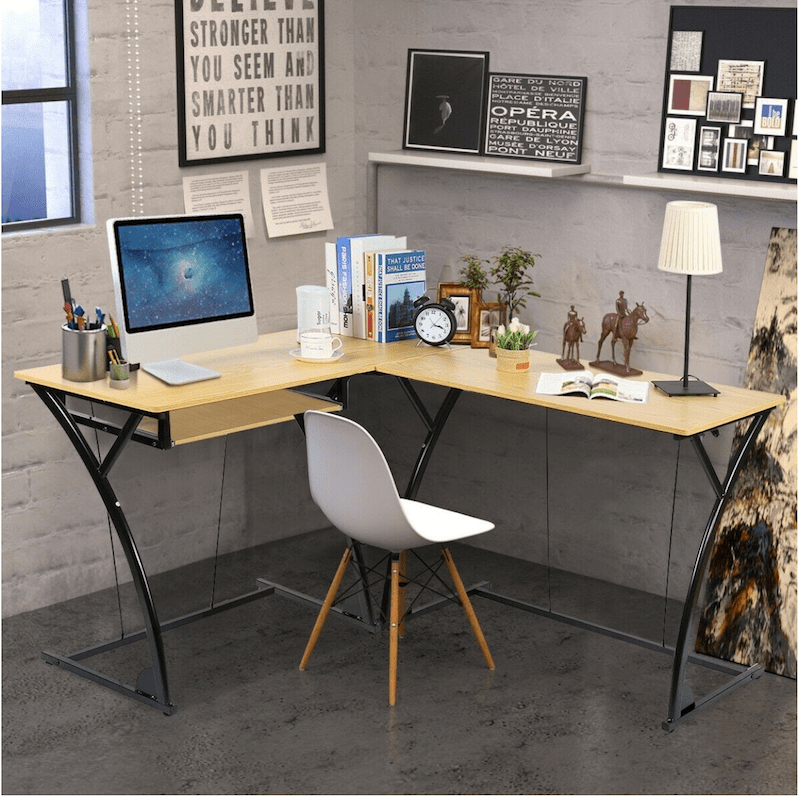 What makes transitional corners so interesting is the fact that it can do a lot of different things like act as a worktop on weekdays, as a mantel on weekends, and as a breakaway coffee niche throughout the week. In this age of pick-me-up devices like laptops and tablets, you can convert virtually any surface into an improvised work desk.
3. Convert a Cabinet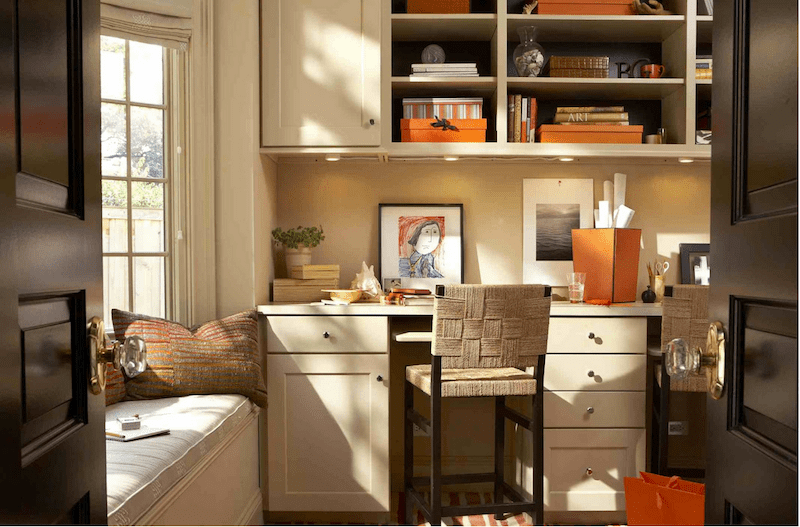 Another option that can be transformed into a home workspace is the cabinets in your home. The hollow open storage space found in most cabinets can be turned into a desk. To add extra desk space and legroom, our experts suggest elongating your workspace by adding an additional hinged countertop over the bottom of your storage cabinet.
4. Sandwich a Work Zone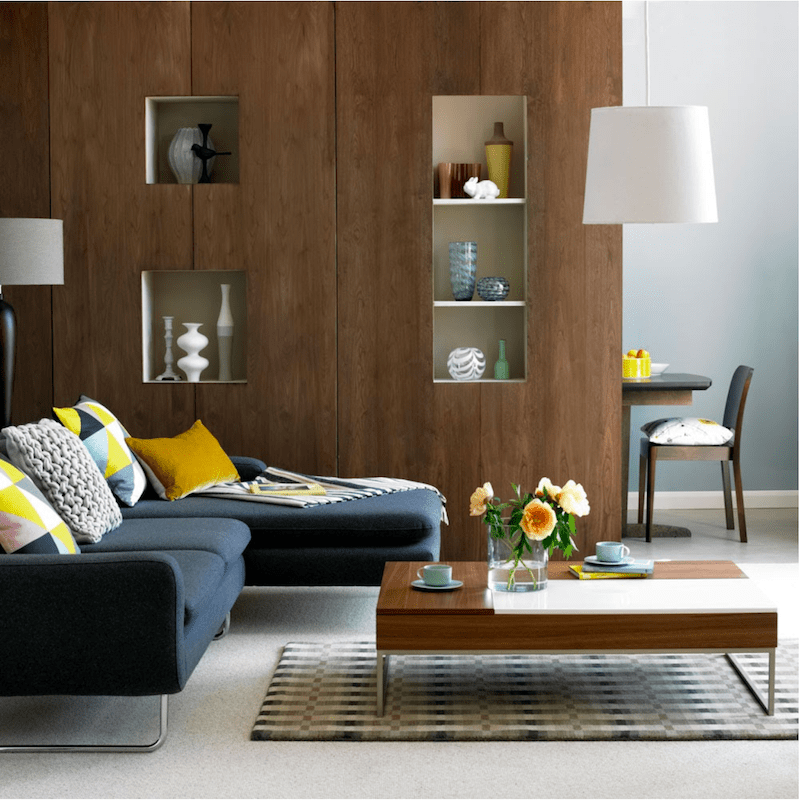 Another beautiful yet practical way to create a work zone is to sandwich a mini office desk between a wall and a column. This would also create a unique floor to ceiling storage statement. Whether you go with deep shelves in traditional wooden hues or choose a more contemporary and minimalistic approach, this is a failsafe way to add a beautiful home office to your home.
5. Add a Floating Office Desk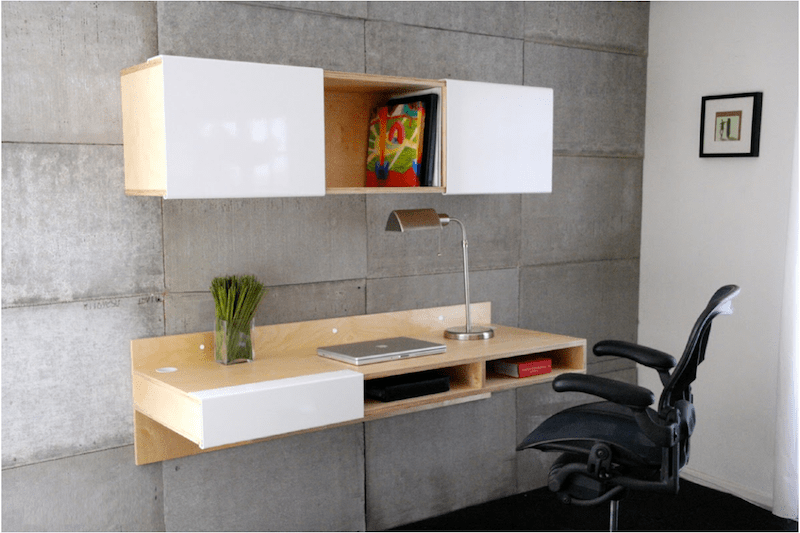 One of the best places to add a mini home office in your home is by the awkward corner by the window because it facilitates a lot of natural light streaming in. Customize a desk surface to the shape and size of the corner to use every square inch of unused space.
6. Add an Office Alcove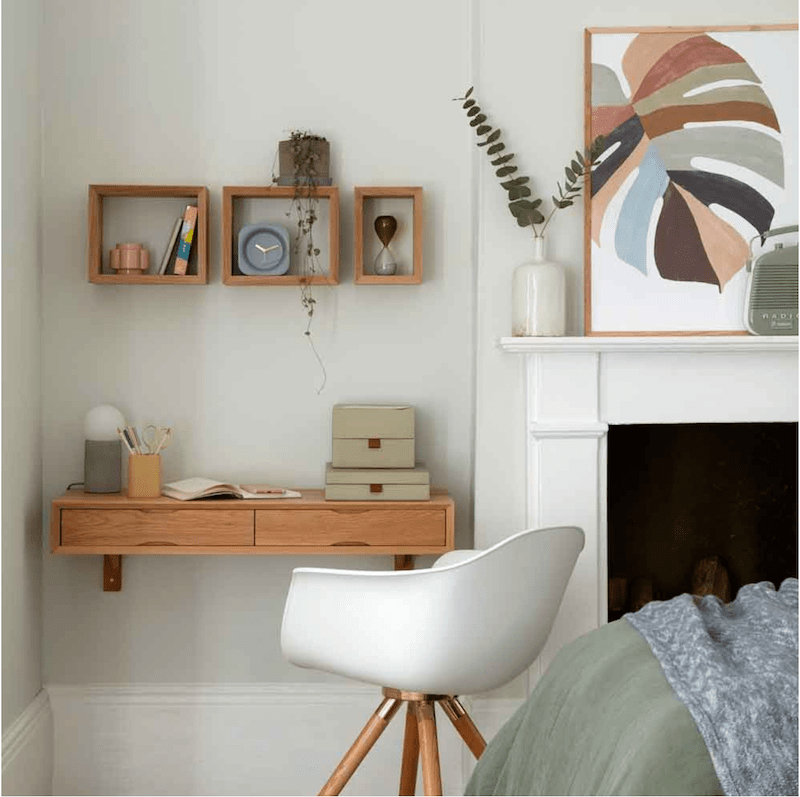 A small wall recess would be perfect with a long and narrow desk to offer you a matchbox office on those extended work nights. We suggest you spruce it up with a piece of artwork or a flower pot to make it a focal point of your workspace.
HomeTriangle Interior Designers
HomeTriangle has partnered with the best interior designers in the country offering everything from a mere hour-long consultation with an interior designer to help you decide on interior paint finishes, buy an antique piece of furniture, or refine fabric choices for a particular style of furniture or a window treatment; to much larger projects like the entire interior design of a newly built home or a complete home interior remodel. Call us today on 76 76 000 100 to book a service.